On 4 July 1953 Birmingham Corporation's tramway operations came to an end after providing almost fifty years of reliable, cheap and continuous service that had helped to transform the lives of Birmingham's residents.
In common with virtually every other tramway in the country Birmingham's trams failed to beat off increasingly stiff competition from motor buses at a time when private car ownership was also increasing rapidly and trams were widely held responsible for the worsening traffic congestion that ensued.  Moreover, the need for regular repair and renewal of expensive track and overhead equipment also handicapped them, particularly as the years of neglect and under-investment during the Second World War were followed by an era of economic austerity.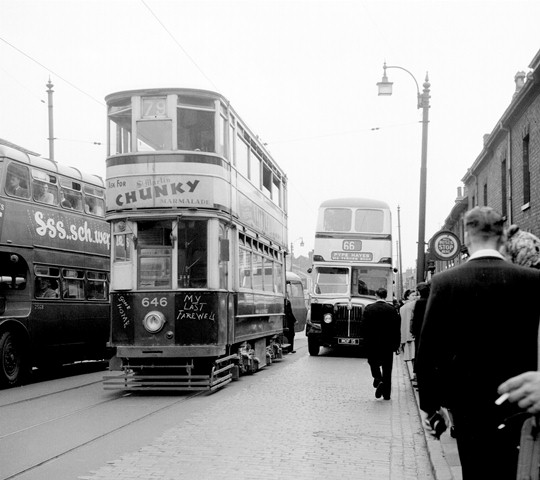 Some tramway operators celebrated their final day of operations with due ceremony that often involved a procession and, in some cases, a specially decorated tramcar.  In Birmingham, however, it was business as usual on the last day of operations, save for the rather forlorn attempt by workshop staff to mark the occasion by daubing slogans such as the "The End" and "Birmingham's Last Tramcar" in white paint on the ends and side panels of the last tram in service on the day.