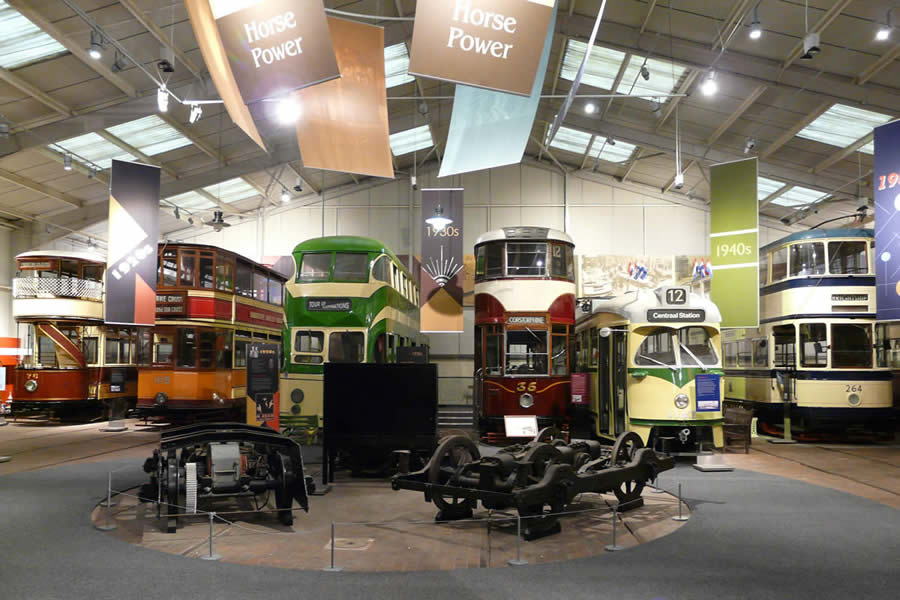 In 2010 the Great Exhibition Hall was redisplayed with the 'Century of Trams' exhibition. The exhibition takes you on a fascinating journey through a hundred years of tramway development, from 1860 – 1960, taking in horse trams, steam trams and electric trams.
With funding from the Wolfson Foundation and Derbyshire Economic Partnership the exhibition now features new interpretive panels, audio sounds to represent each decade of the timeline and interactives for all the family to enjoy.
Don't forget to look out for the archive film features that are now on display in the hall. There are film shows projected on the windows of two of the trams. Take a look at the story of Blackpool's trams which features some of the earliest archive film footage the Museum holds, or see the last days of the tramway systems from the 1950s and how the Museum came to be the home of these vintage vehicles. All contributing to our reputation as one of the best Derbyshire attractions for all the family.
Stephenson Discovery Centre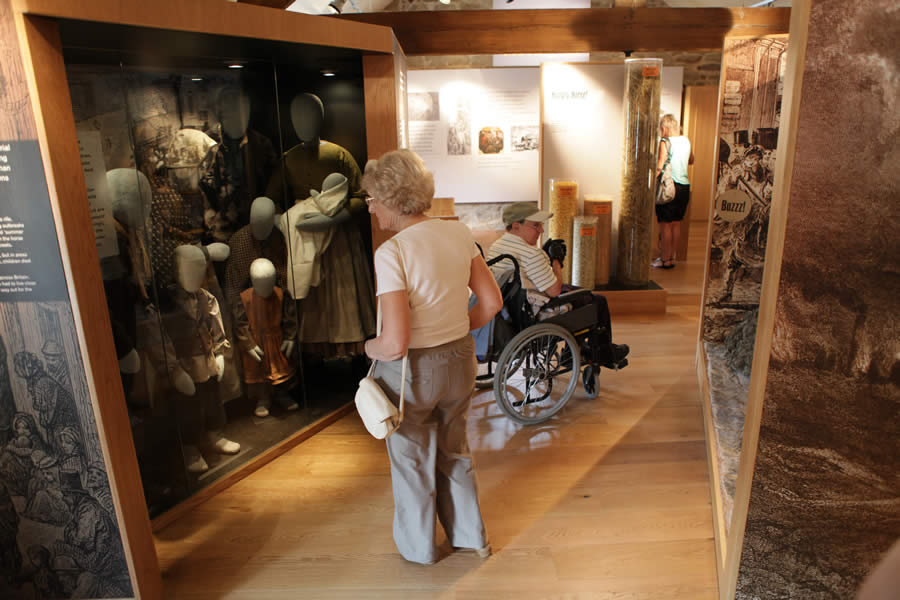 Built in the 1800s, the two storey Stephenson Workshop stands in the heart of the Museum. It was originally used as a smithy and wagon works for George Stephenson's one metre gauge mineral railway to transport limestone from what was then Crich Cliff Quarry to kilns at Ambergate.
The building has been fully restored and is now home to a brand new state of the art learning facility on the ground floor and the Stephenson Discovery Centre on the first floor.
The award winning Stephenson Discovery Centre is a vibrant interactive space. Visitors can explore what there is to do at Crich Tramway Village, as well as how the Museum started, the history before the Tramway Village and how overcrowding in expanding towns and cities paved the way for in the introductions of trams to Britain in the 1800s.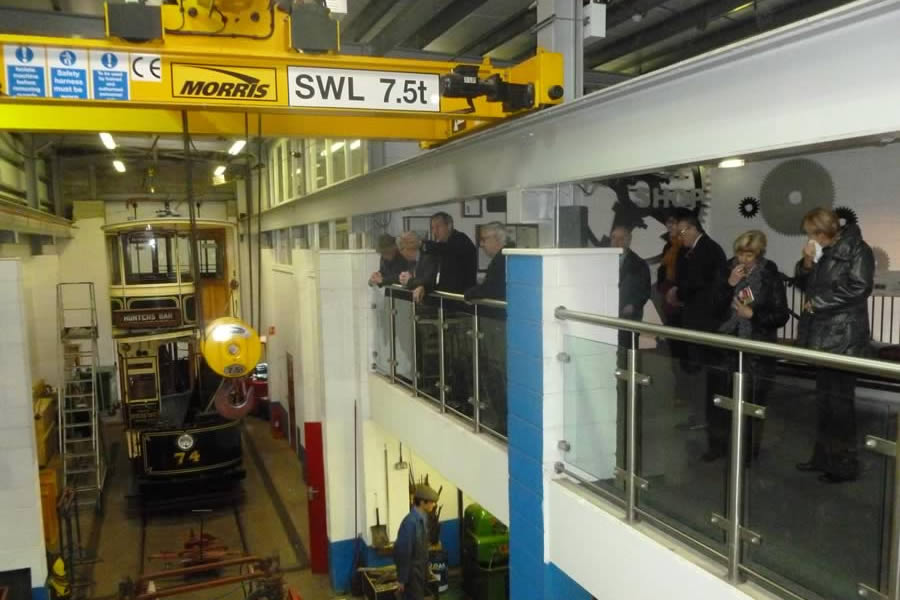 Now connected to the Stephenson Discovery Centre via a glass bridge link, the Workshop Viewing Gallery gives visitors the chance to watch the Museum's skilled workshop staff restoring trams and keeping our operating fleet in tip top condition.
The Workshop is vital to Crich Tramway Village as it restores and maintains trams to a high standard for our visitors to enjoy. Many of the trams that arrive here are in a sorry state of repair and it can take many years to restore each tram to the standard available for visitors to ride on.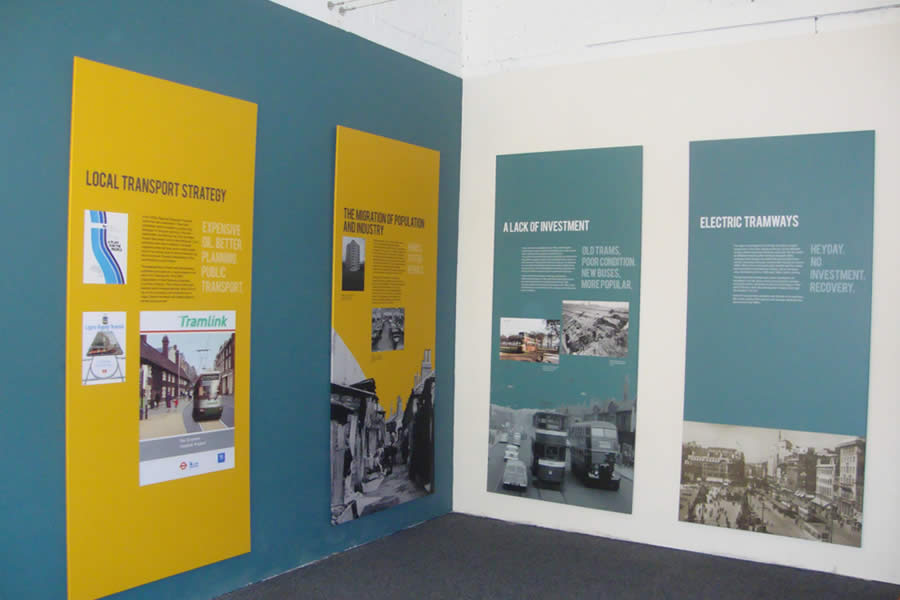 Located behind the old Derby Assembly Rooms façade, the Survive and Thrive exhibition looks at the reintroduction of modern tramway systems in cities around the UK. Find your town on the wall map showing first and second generation tramways, and try on a uniform. This building also houses our temporary exhibition space.
Displaying the significant impact the First World War had on the country's tramway operations, when men left for the army and women took on active roles in order to keep the trams on track..
Opening Times 2018
Winter Season
17th March - 31st March: 10am - 4.30pm (last admissions 3pm)
Main Season
1st April - 2nd September: 10am - 5.30pm (last admissions 4pm)
Winter Season
3rd September - 28th October and 4th November: 10am - 4.30pm (last admissions 3pm)
Starlight Spectacular
29th October - 2nd November: 10am - 7.30pm (last admissions 6pm).
Saturday 3rd November 10am - 8.30pm (last admissions 7pm)