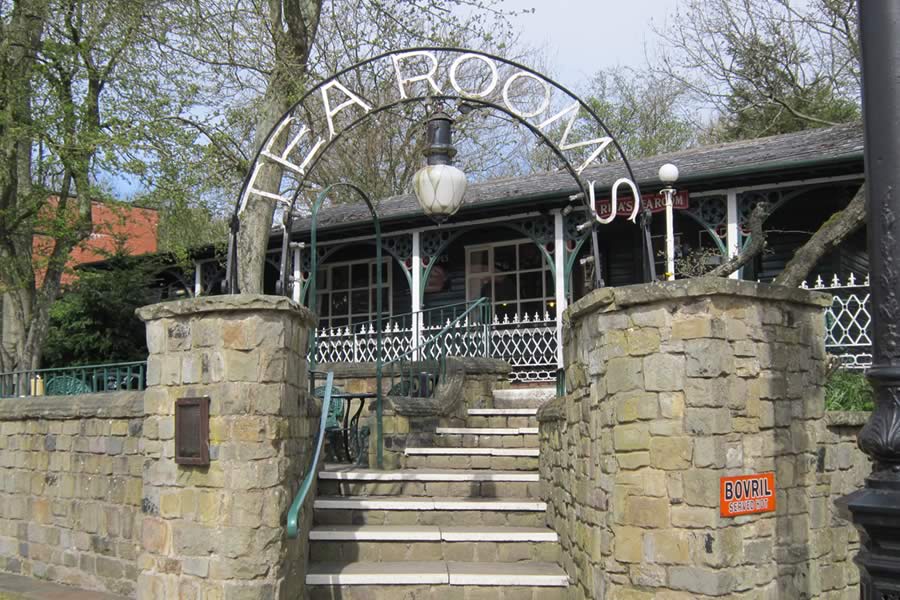 Located in the heart of the period street, Rita's Tea Rooms are the perfect place to take a breather and relax. Serving hot meals from 12pm – 3.00pm,  sandwiches, a range of pies and mouth-watering cakes everyday.  Vegetarian and gluten free options are available.
Summer days are the perfect opportunity to try Rita's delicious ice-cream sundaes including 3 scoops of ice-cream, topped with cream and Flake.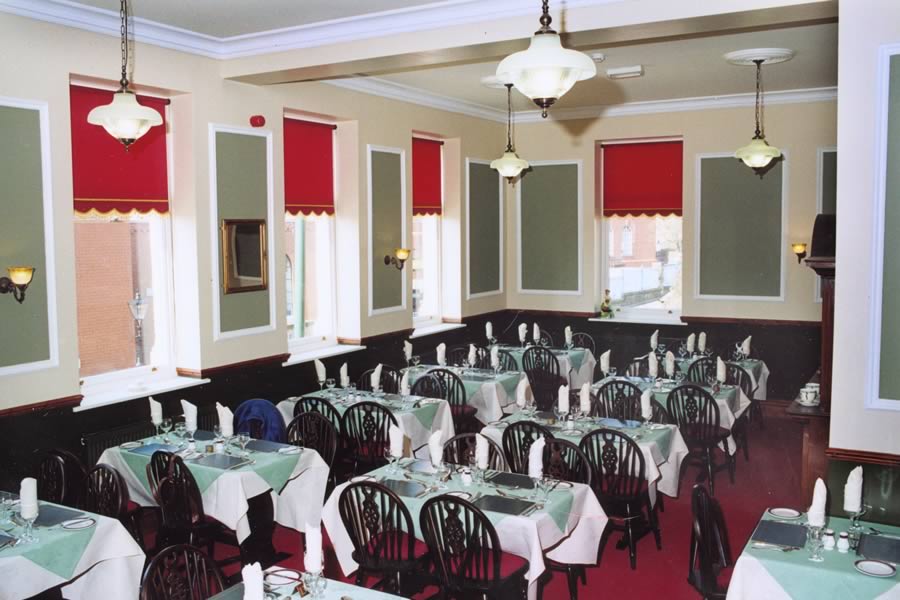 Located above the Red Lion Pub, the Poulson Room is open for additional seating from 12pm – 3:00pm, subject to availability. Traditional Afternoon Teas are available to pre-booked parties of 20 or more from 2:30pm. The Poulson Room is also available for private hire for parties, meetings and presentations. Contact us for further information.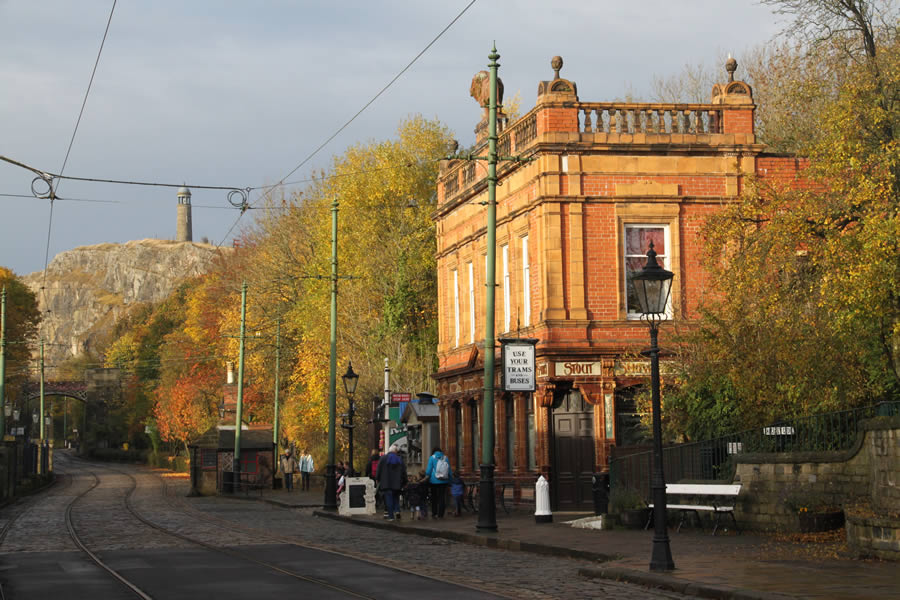 Welcoming families and even dogs, the Red Lion pub opens daily serving a selection of cask ales, local bottled beer, cider and wine and soft drinks, plus hot drinks, panninis and cake. With plentiful outdoor seating, it is the perfect venue to enjoy the period street and do a touch of tram spotting.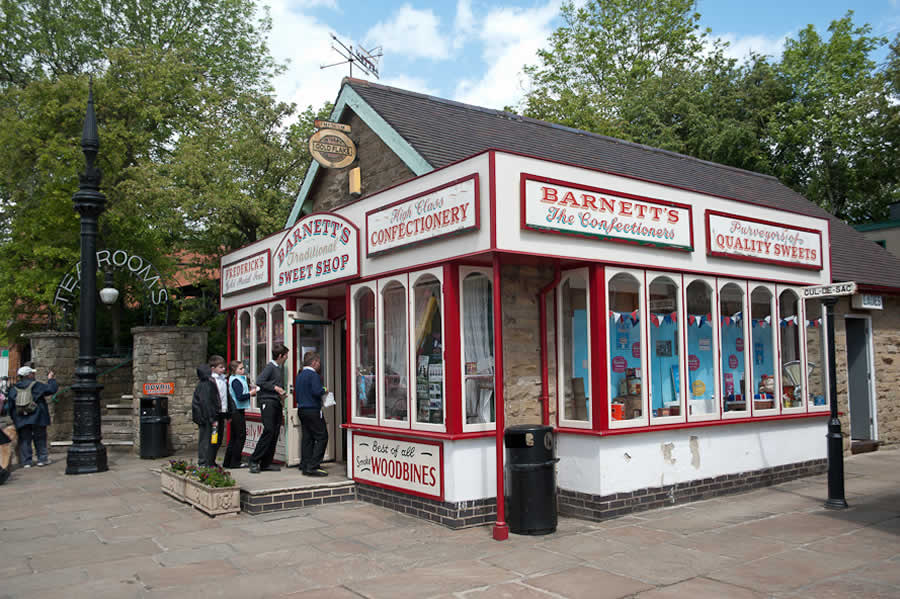 An Aladdin's cave of treats. Old fashioned jars of sweets, tins of confectionery, foil wrapped bars of fudge and toffee, all jostle for space in our period shop. There are also branded ice-creams available.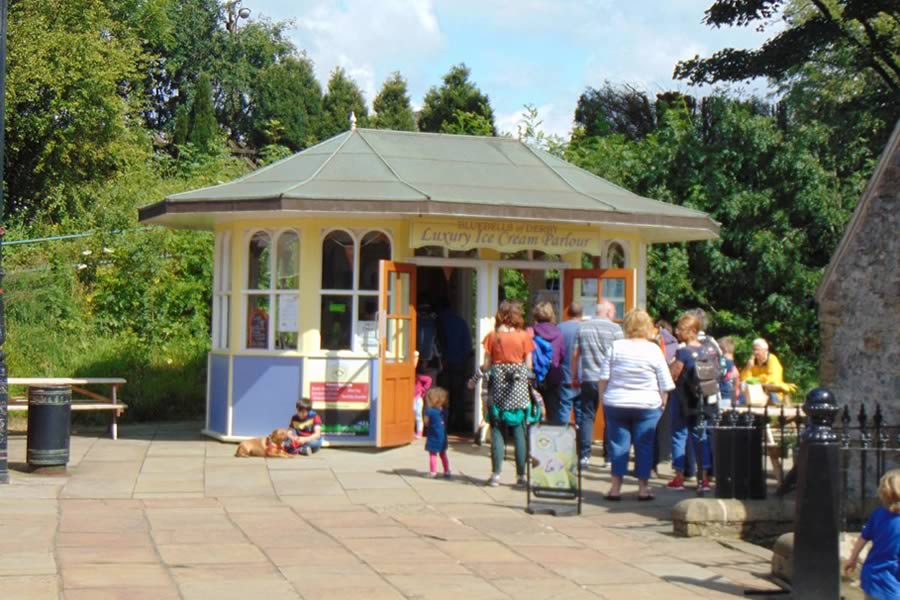 Open from 11:30am every day, the Ice-cream Parlour serves a wide range of ice cream flavours with old favourites and quirky new flavours to try. For the cooler days, hot take away drinks can also be purchased.
There is limited seating outside.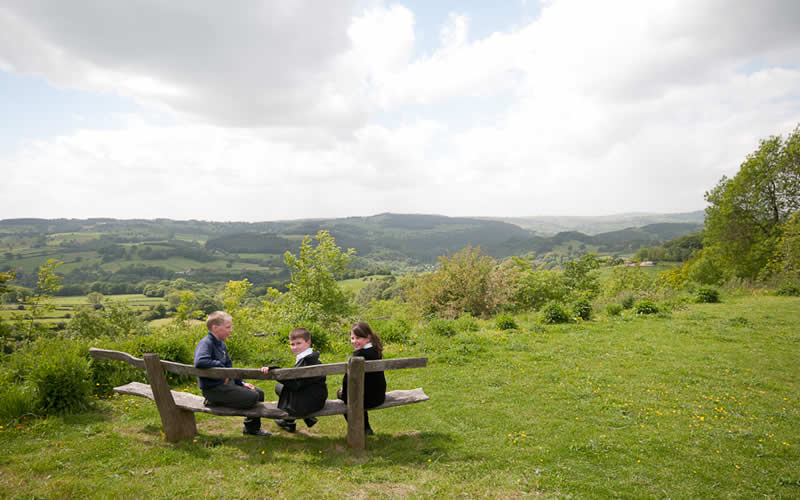 Opening Times 2019
Spring Season
16th March - 12th April 10am - 4.30pm (last admissions 3pm). Except week-ends when we will close at 5.30pm. (last admissions 4pm).
Main Season
13th April - 8th September: 10am - 5.30pm (last admissions 4pm) 
Autumn Season
9th September - 27th October: 10am - 4.30pm (last admissions 3pm) Except week-ends when we will close at 5.30pm. (last admissions 4pm).
Starlight Spectacular
Mon. 28th Oct. and Saturday 2nd Nov.: 10am - 8.30pm (last admissions 7pm; last tram 8.00pm)
Tues. 29th Oct. - Friday 1st Nov:. 10am - 7.30pm. (last admissions 6.00pm; last tram 7.00pm).
Last Day of the Season
Sun. Nov. 3rd: 10am - 5.30pm (last admissions 4pm; last tram 5.00pm)