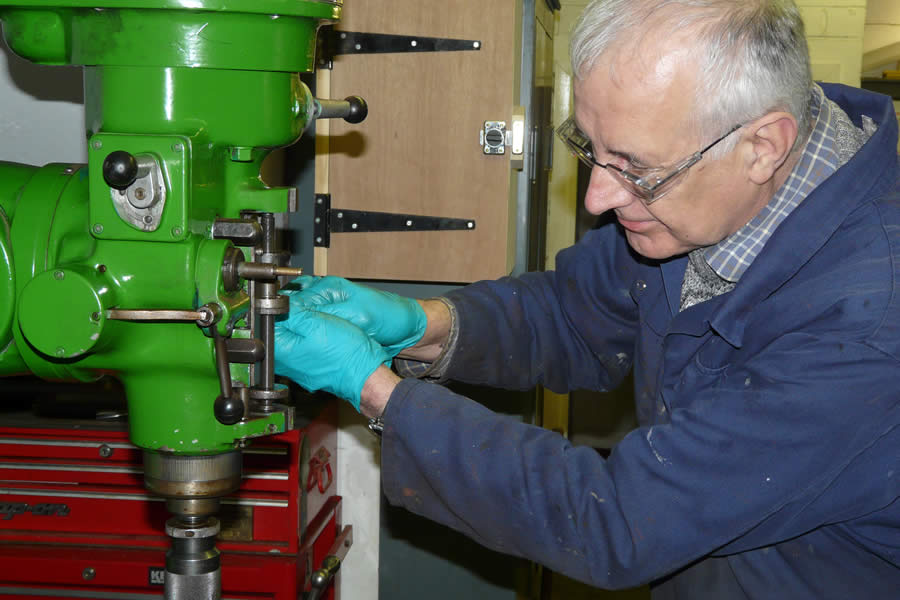 Our History
Crich Tramway Village was established over 50 years ago by the Tramway Museum Society and has since developed into a major visitor attraction with more than 100,000 visitors per year. The Village is an Accredited Museum housing a unique collection of trams and tram related artefacts and trams running in passenger service daily.
The Museum's success has been achieved as a result of the hard work of a large number of volunteers and staff in order to provide a welcoming experience for our visitors.
Volunteering at the Village
We welcome volunteers of all ages and abilities; we have a young members group who help with tram conducting, tram maintenance, special event days and a host of other things.  We have families who span three generations, all getting involved in volunteering! We also have our own, low cost accommodation for volunteers to use.
There is no restriction on the number of days you can contribute as a volunteer. Whether it is one day every three months, or several days a week, all volunteer contribution is valued and welcomed, every person plays a pivotal role at the Museum.
Joining our volunteer team can be very rewarding; you will meet new people, put your talents to good use, develop new skills and have fun.  We are keen to develop volunteer and staff expertise and full training is given to enable you to carry out your role.
Please also be aware our volunteers must be aged 16 or over.  Under 16 year olds will be considered but require a supervisor with them. We regret that Crich Tramway Village cannot supply a supervisor to be with the volunteer constantly, although there will be general guidance on the volunteering activity.
Volunteering if you have a disability
I have a disability – can I volunteer at Crich Tramway Village?
No volunteer is turned away due to disability, and we will work with you to determine whether a suitable position can be found for you. However, whilst we will do our utmost to find a suitable volunteer role for you, Crich Tramway Village has a lot of safety critical roles and it is not always possible to find a safe role for prospective volunteers.
Do I have to tell you about my disability?
Many of the volunteer roles at Crich Tramway Village are safety critical. This means that, where an individual's ability to undertake a task is compromised by a disability, it may result in a significant risk to the health and safety of the individual and of others. We have a duty of care to you and to all our volunteers, so you must disclose any disability on your application form.
I need a carer / supervisor – can I volunteer?
If you need a carer or supervisor, you must provide your own nominated carer / supervisor, who must also become a volunteer and who must attend and work alongside you whenever you volunteer at the tramway. We regret that Crich Tramway Village is not able to provide a carer / supervisor for you.
I am a wheelchair user – can I volunteer?
Crich Tramway Village is a heritage tramway, and whilst improvements have been made by adding a smooth-way to the main street, there may be areas which are difficult for wheelchair users. We may be able to find a suitable volunteer role for you if your skills can be used in accessible areas.
What suitable vacancies are there?
Whether or not you have a disability, there are areas which would welcome volunteers. Some may be more suited to your needs and our Volunteer Co-ordinator will advise you on application.
For details on Safety Critical work, see the Office of Road and Rail link: https://orr.gov.uk/rail/health-and-safety/health-and-safety-laws/rogs/safety-critical-work
Volunteering Opportunities
Are you looking for a New Year challenge? Then We Want You!
We have vacancies for volunteers in the following departments:
Events
Facilities (Building maintenance, Gardening & landscape, Painting etc.)
Customer Care Volunteer
Retail & catering
Track maintenance/Overhead line maintenance
Tram crew
Workshop
Event Volunteers – Please download more information here: Volunteering for Events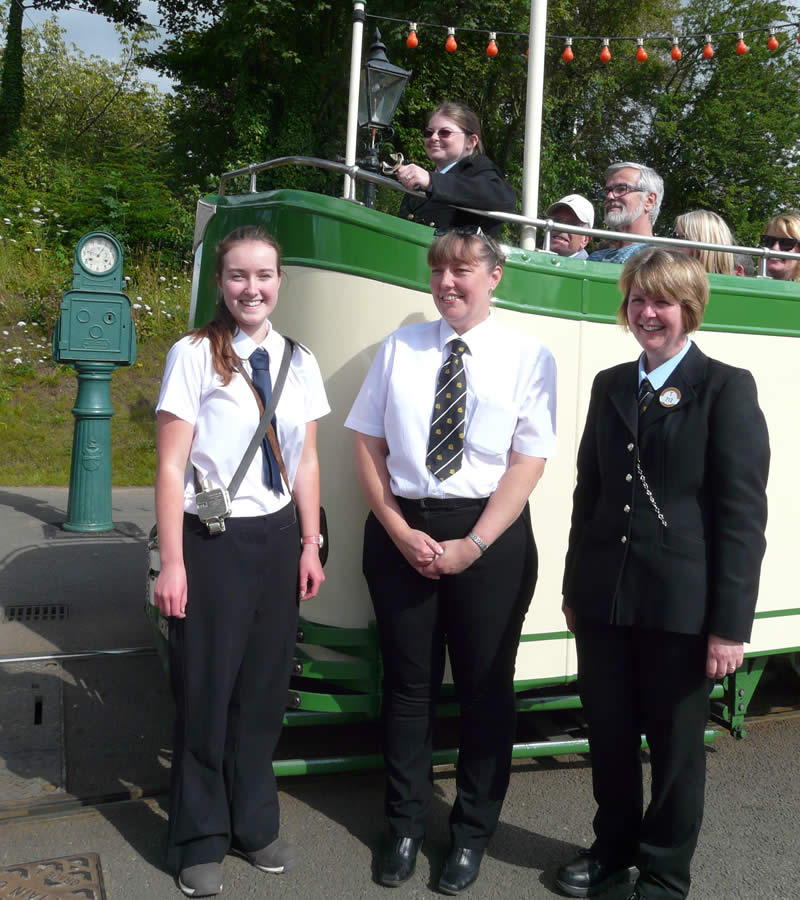 Volunteer Tram Crew
We are looking for enthusiastic individuals to join our volunteer Tram crew on our vintage trams. You need to be of smart appearance with good customer service skills. Training will be given to successful applicants, starting as a Conductor/Guard responsible for the safety of passengers boarding and alighting, ticketing and assisting the Tram Driver.
If you are interested in becoming part of our volunteer Tram Crew, please email: volunteering@tramway.co.uk  or complete our enquiry form detailed below.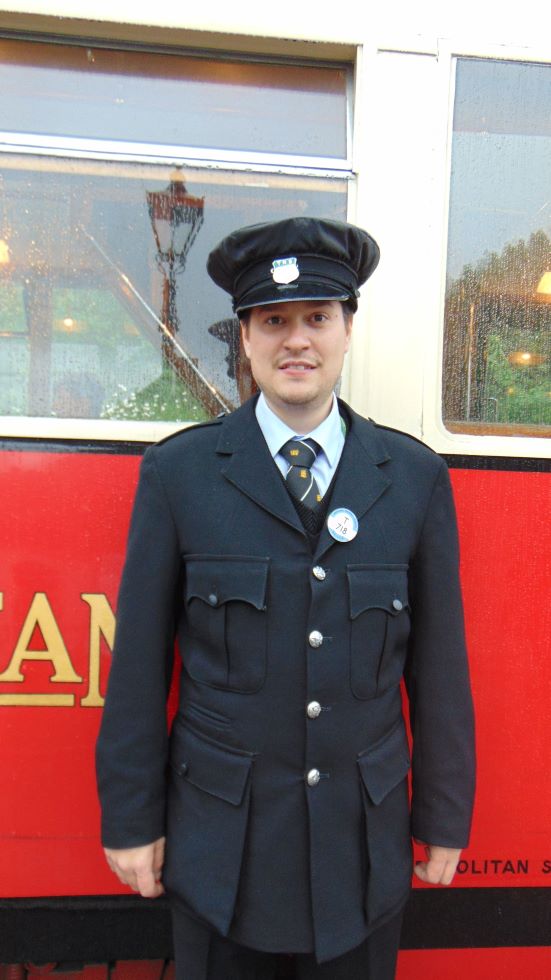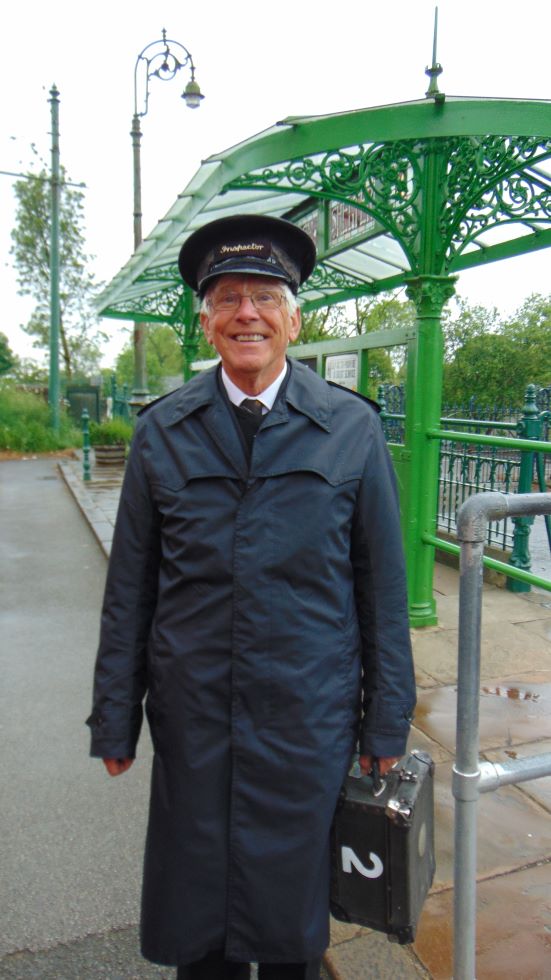 How to Get Started in Joining our Team of Volunteers
We hold regular no obligation New Volunteer Introduction Sessions so that you can meet some of the volunteering team and staff, ask questions and see some of the tasks in which you could get involved. If you would like to attend one of our Introduction Sessions please complete our Volunteer Enquiry Form.
Still Undecided?
If would like to find out more about becoming a volunteer, don't be shy – email us at volunteering@tramway.co.uk or telephone us on 01773 854321, we will be pleased to hear from you.
Opening Dates & Times 2024
SPRING SEASON
Saturday 9th March – Thursday 25th July (closed Fridays except BH's/School holidays)
Opening times:
Weekends/Bank Holidays: 10am – 5.30pm – last admissions 4pm.
Weekdays: 10am – 4.30pm – last admissions 3pm.
Closed Fridays, EXCEPT Good Friday 29th March (B/H) and School Holidays Friday 5th April, Friday 12th April, Friday 31st May.
Summer Season
Friday 26th July – Sunday 1st September – OPEN DAILY at the following times:
Weekends/Bank Holidays: 10am – 5.30pm – last admissions 4pm.
Weekdays: 10am – 4.30pm – last admissions 3pm.
(Summer Bank Holiday is Monday the 27th August 2023).
Autumn Season
Monday 2nd September – Sunday 3rd November (closed Fridays EXCEPT Friday 1st November for school holidays).
Opening times:
Weekends/Bank holidays: 10am – 5.30pm – last admissions 4pm.
Weekdays: 10am – 4.30pm – last admissions 3pm.