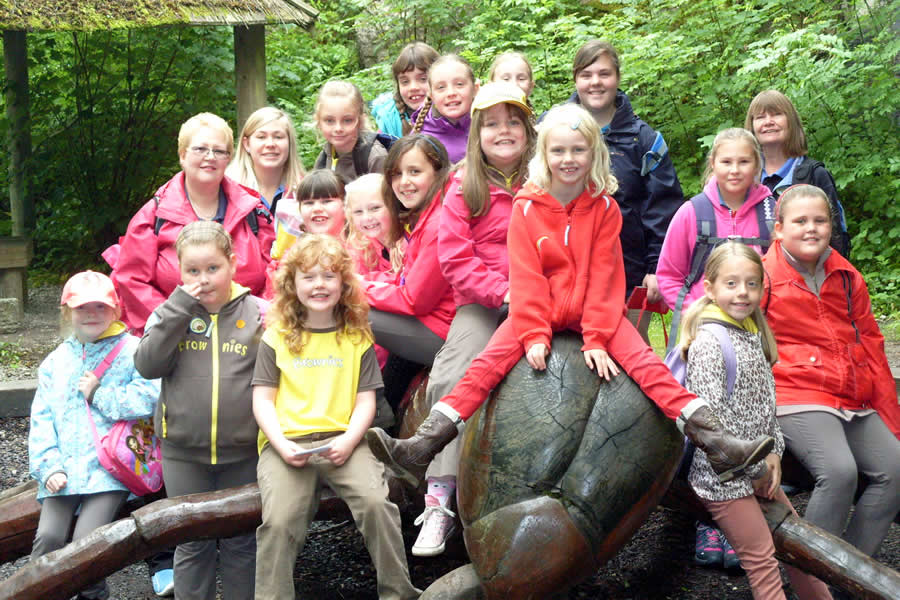 Crich Tramway Village is a family friendly environment, we have recently signed up as a supporter of the Kids in Museums Manifesto. Below are some hints and tips to make your visit more fulfilling and enjoyable.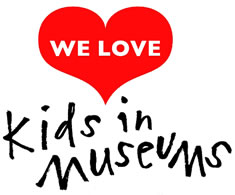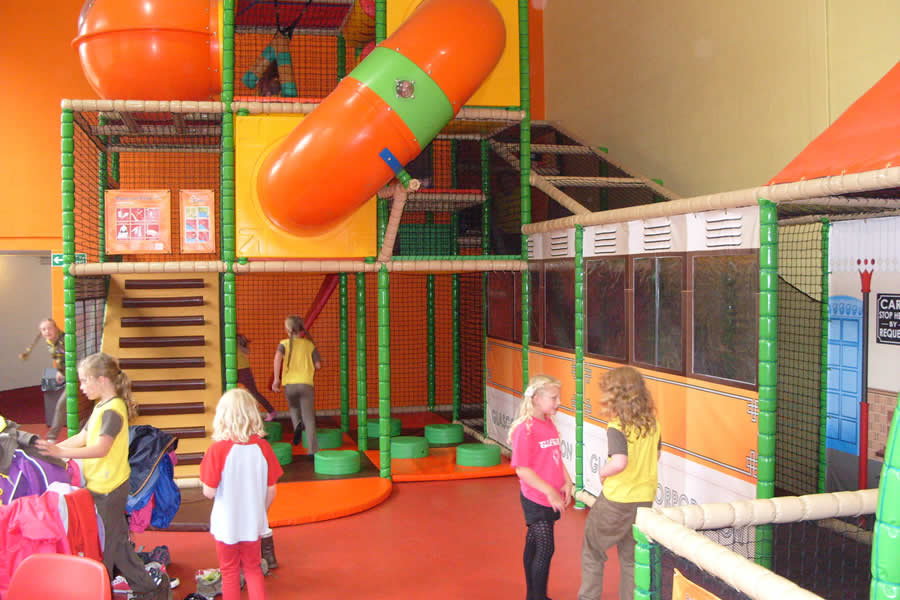 Children can let off steam in the Discovery Depot – a huge indoor play area with a soft 'tram' climbing frame and ball pit and separate soft play area suitable for toddlers. Plenty of chairs are available for parents to have a break and lots of room for pushchairs.
The outdoor play area includes a Mordred castle, swings, see-saw, twister, zip wire and pick- up sticks. The outdoor play area is situated near to the Woodland Walk and Sculpture Trail and will provide more facilities for older children.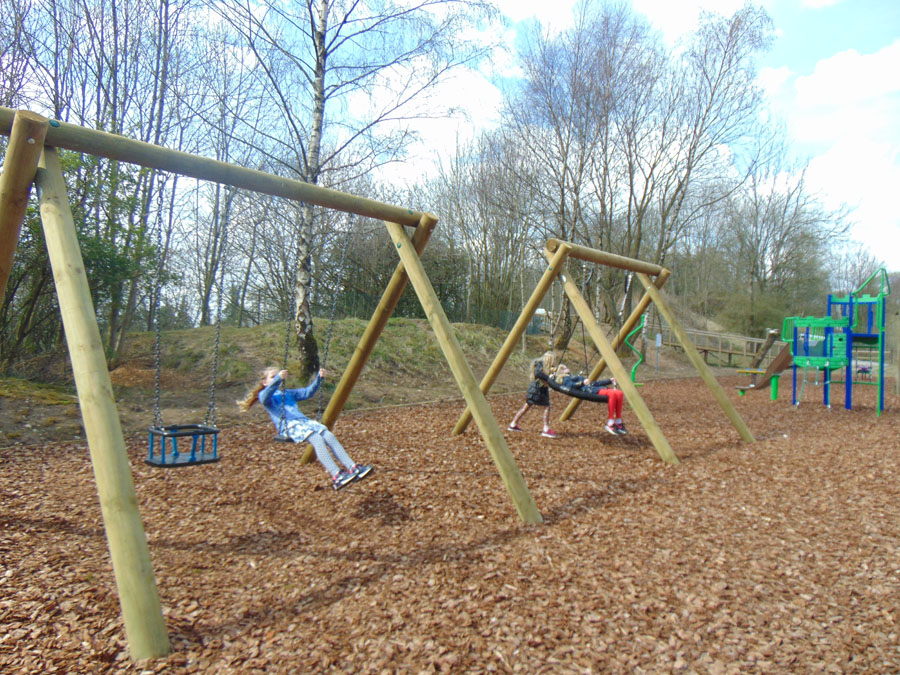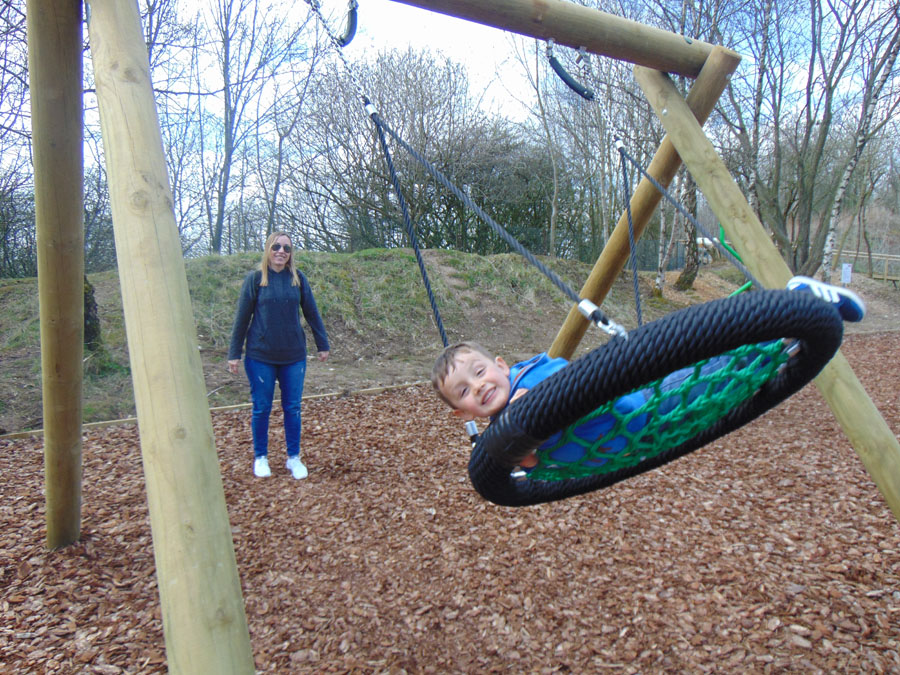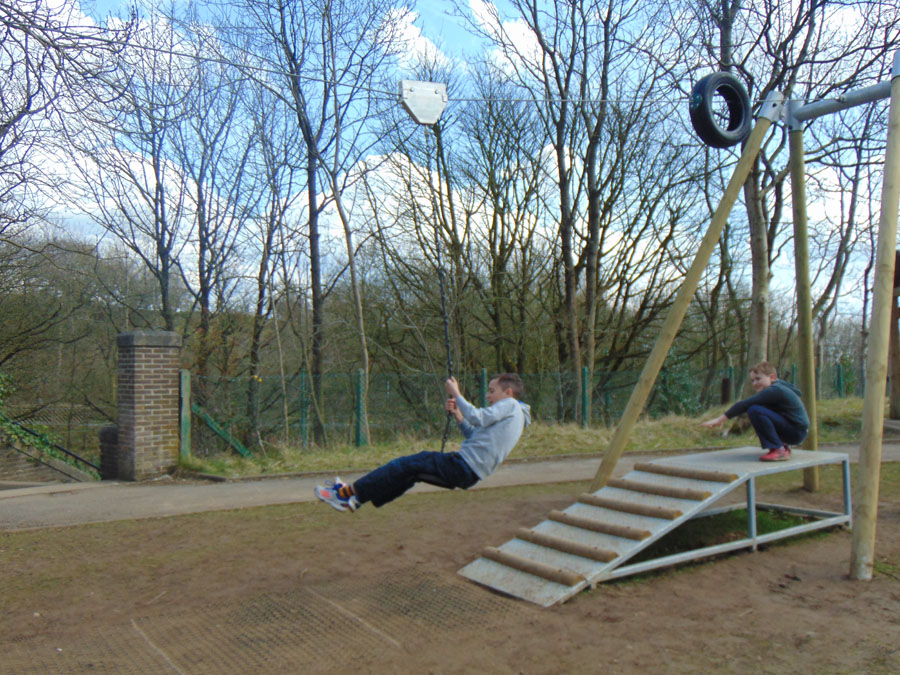 Backpacks
Why not borrow one of our brilliant backpacks to get the most out of your visit They are full of activities to encourage you to explore the Woodland Walk with it's fascinating Sculpture Trail as well as the Museum's exhibitions. They are suitable for 3 – 11 year olds and are available from reception.
Facilities
Rita's Tearooms offers a variety of children's meals and the Red Lion serves snacks throughout the day. There are highchairs available and baby changing facilities can be found in the Red Lion and Assembly Room toilets. We also have two large picnic areas, one on the outdoor play area and one situated along the Woodland Walk offering amazing views over the Derwent Valley.
We are an accessible Museum with smooth pathways through the granite setts, making the Museum suitable for wheelchairs and pushchairs. There are also lifts or ramps to all visitor facilities. You can even bring your dog with you provided that they are kept on a lead at all times (though they are not permitted in Rita's Tearooms or the indoor children's play area).
Opening Dates & Times 2020
Spring Season 2020
14th March - 9th April 10am - 4.30pm (last admissions 3pm). Except week-ends when we will close at 5.30pm. (last admissions 4pm).
Summer Season 2020
10th April - 6th September 10am - 5.30pm (last admissions 4pm) 
Autumn Season 2020
7th September - 26th October: 10am - 4.30pm (last admissions 3pm) Except week-ends when we will close at 5.30pm. (last admissions 4pm).
Starlight Event 27th October - 31st October 2020
Tuesday 27th October and Saturday 31st October: 10am - 8.30pm (last admissions 7pm)
Wednesday 28th -  Friday 30th October: 10am - 7.30pm. (last admissions 6pm).
Last Day of the Season 2020
1st November - 10am - 5.30pm (last admissions 4pm)