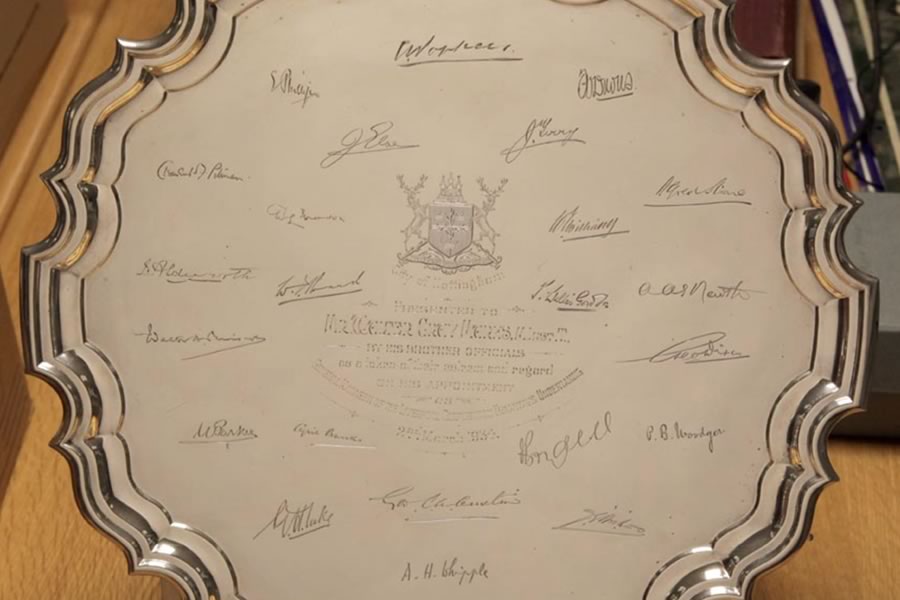 The National Tramway Museum Collection
The National Tramway Museum is an Accredited Museum and is home to a world renowned vintage tram fleet, as well as vast collections of photographs and archive materials. The Museum's collections are one of the most comprehensive collections of trams and tramway history in the world.
All the Museum's collections are Designated as being of National importance and at the core of the collection is the Tramcar fleet which comprises over 70 historic vehicles. The Tramway Museum is also home to a collection of period street furniture, which includes a Postbox, a Police Box and a Stench Pipe.
The Museum is governed by a Collections Development Policy, which sets out our scope for acquiring items for the collection. Click here to view the current Collections Development Policy.
As an Accredited Museum, we have a duty to care for our collections to preserve them for future generations. Click here to view our Care & Conservation Policy.
Donating Material to The National Tramway Museum
We are grateful for all offers of donations to the collection, but unfortunately we aren't able to accept everything offered to us. All potential acquisitions are assessed against our Collections Development Policy. If you have something you would like to offer the museum, please contact our Curatorial Department to discuss it. In the first instance, please get in touch via the enquiry form here: Curatorial Enquiry – Crich Tramway Village
Reading Room Opening Times
We welcome visits to the Reading Room to carry out research using our collections. Visits are by prior appointment only and are usually available Monday to Friday 9.30am-4.30pm, subject to staff availability. Please get in touch and we will try our best to accommodate you.
Donations to the Museum:  If you have items you wish to donate to the museum collection, please contact the Curatorial Department first to discuss it.