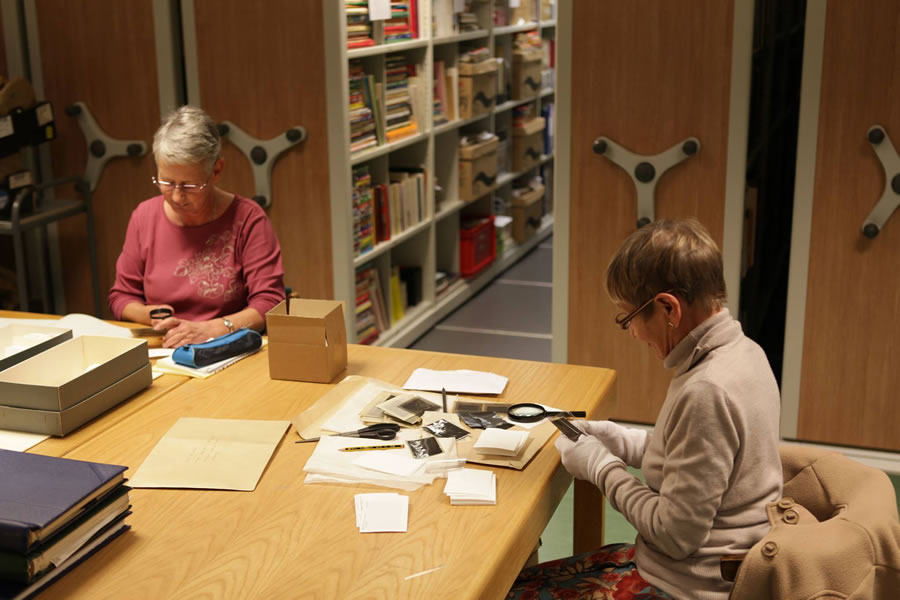 The John Price Memorial Library holds a unique collection of books, pamphlets, reports and Acts of Parliament covering the history of British, North American, European and other foreign tramways and light railways up to the present day.
Records of Transport Operators
The Library holds the records of transport operators, including British Electric Traction, and those previously lodged with the Bus & Coach council. The Library also holds the minutes of associations such as the Municipal Tramways and Transport Association, and the Municipal Passenger Transport Association.
Journal Collection
An extensive Journal collection is held, which includes one of the most complete runs of Tramway & Railway World in the country, as well as Light Railway and Tramway Journal, Electric Railway Journal, the Electrician and Electrical Review. There are also magazines of transport study and from other preservation societies world-wide. There is a large foreign language section.
Book Collection
The printed book collection contains descriptions of the world's tramway and light railway systems covering electric, steam, cable and horse traction. There is information on the manufacturers of vehicles and equipment, transport law and planning.
Many of the books and journals also contain material on buses, trolleybuses and metro systems, so the development of a town's transport can be studied in total.
Technical Drawings, Maps, Guides and Other
There are collections of technical drawings, maps and guides as well as timetables, press cuttings, tickets and general ephemera. The Library holds the small artefacts collection of badges, buttons, signs, uniforms, ticket machinery etc.
Photographic Collection
The Photographic and Film Archive covers the tramway systems of Great Britain and the world. The collections include negatives and glass plates, prints and commercial postcards.
Reading Room Opening Times
We welcome visits to the Reading Room to carry out research using our collections. Visits are by prior appointment only and are usually available Monday to Friday 9.30am-4.30pm, subject to staff availability. Please get in touch and we will try our best to accommodate you.
Donations to the Museum:  If you have items you wish to donate to the museum collection, please contact the Curatorial Department first to discuss it.