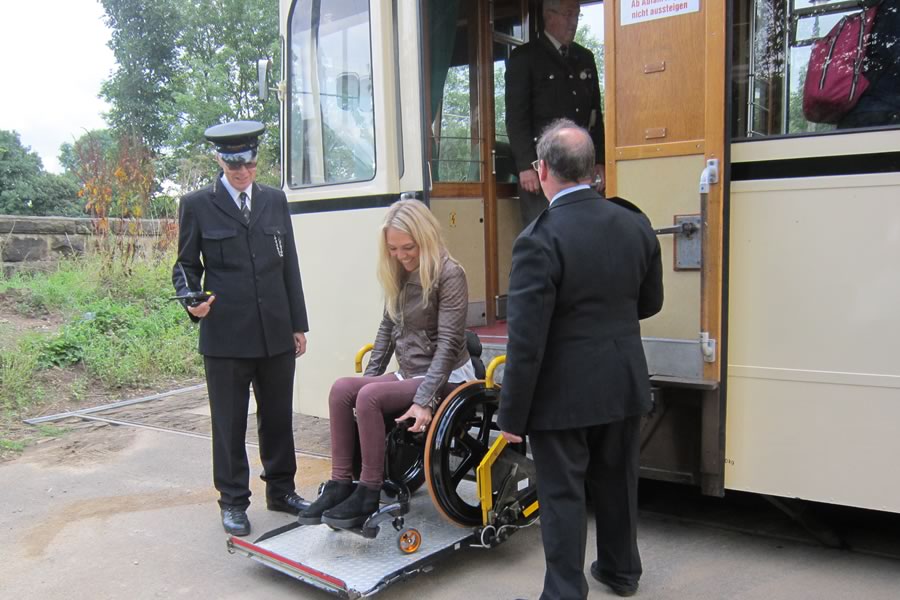 We understand the importance of access for all, so we have taken measures to ensure all of our visitors enjoy a great day with us whatever their ability.
There are access ramps or lifts to all our visitor facilities.
If you are a wheelchair user, our Access Tram (Berlin 3006) has an appropriate platform for you to enjoy a tram ride with your wheelchair. The Access Tram must be booked one week prior to your visit to guarantee availability. Please email enquiry@tramway.co.uk   to request the Access Tram.
Please state your time of arrival and numbers in the party and you will be allocated a time slot for your tram ride (It is recommended that you arrive at Town End 10 minutes before). Please note the Access Tram is not suitable for mobility scooters and is subject to a weight limit of 300kg.
A "smoothway" provides a smoother alternative to the cobbles for wheelchairs and buggies.
Wheelchairs are available for hire from 10am until 4pm for a £10 deposit which is refunded when the wheelchair is returned. If you would like to book a wheelchair in advance, please contact us the day before you visit to check availability.
There are disabled toilets located at the Red Lion Pub, Assembly Rooms and at the Wakebridge Tram Stop.
All building have lifts and ramps to enable access.
Click here to download our full Access Information for Visitors 2022 Review
Discounted Admission Charge
The Museum offers free admission for carers and a discounted rate for our less able visitors, but you need to request this on arrival – these tickets cannot be pre-booked. Please click here for ticket prices.
Disabled Parking
There are 4 disabled parking spaces located by the main entrance. We also offer a drop-off service where less able visitors are encouraged to take their car into a central part of the Museum.
Breastfeeding Friendly
We are breastfeeding friendly and you are welcome to breastfeed wherever you feel comfortable while at our attraction.  If you wish to request a private area, please see the Duty Inspector at Town End tram stop and a facility will be made available for you.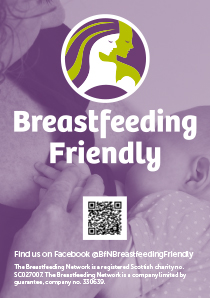 Bus Service to Crich – Littles
The Museum has a bus stop directly outside the entrance which is serviced by Littles. All the buses are fully accessible. Buses run from Matlock (140), Ripley (141), Alfreton (140) and Belper (142). Unfortunately, the services do no run on Sundays or Bank Holidays. Click here for a full timetable for the bus service.
Opening Dates & Times 2022
SUMMER SEASON
Saturday 23rd July - Sunday 4th September (Open daily)
OPENING TIMES: 
Weekdays and weekends 10am - 5.30pm (Last admissions 4pm)
AUTUMN SEASON
Monday 5th September to Sunday 30th October - Open Saturday to Thursday (Closed Fridays)
OPENING TIMES:
Weekdays: 10am - 4.30pm (Last admissions 3pm).
Weekends: 10am - 5.30pm (Last admissions 4pm).