Volunteer Director / Trustee Vacancies
Are you looking for an exciting challenge and the opportunity to contribute to a Charity that is just a little bit different?
Owned and operated by the Tramway Museum Society, Crich Tramway Village is the home of the National Tramway Museum, an Accredited Museum with a nationally Designated collection. We welcome more than 100,000 unique visitors for a 'great day out' every year.
The Society is an educational charity and receives no regular core funding from government or local authority sources and is self-sustainable. We have a dedicated team of employed and volunteer operational staff.
The role of Director/Trustee is both voluntary and non-executive, providing a rewarding opportunity to use expertise and experience to support and help shape our future.
The Society is currently seeking to recruit up to three new volunteer Director/Trustees to join our Board. We are looking for people with enthusiasm and commitment who are willing to join our dynamic Board team and be actively involved in the Museum's development.
In this round of Director/Trustee recruitment, we are particularly looking for people with skills in:
audience development
tourism
commercial enterprise.
The Board meets approximately eight times per year to set and review our strategic business objectives, although currently we meet monthly by 'zoom'. Directors/Trustees also take part in sub-committees providing support and advice in their areas of expertise.
More detail about what our Trustees do
For additional information and details of the application process please contact Mrs Karen Rigg, Chairman Board of Directors, at: karen.rigg@tramway.co.uk
Closing date 20th June 2021
Volunteering
Are you looking for a New Year challenge? Then We Want You!
Volunteer Tram Crew
We are looking for enthusiastic individuals to join our volunteer Tram crew on our vintage trams. You need to be of smart appearance with good customer service skills. Training will be given to successful applicants, starting as a Conductor/Guard responsible for the safety of passengers boarding and alighting, ticketing and assisting the Tram Driver.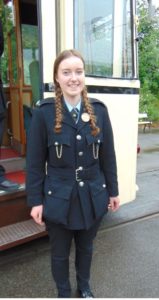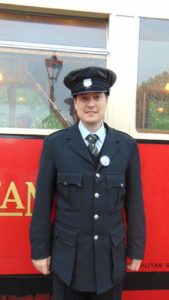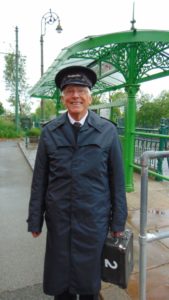 If you are interested in becoming part of our volunteer Tram Crew, please email: volunteering@tramway.co.uk  or complete our enquiry form: https://www.tramway.co.uk/volunteering/volunteer-enquiry/
Opening Dates & Times 2021
Monday 6th September to Sunday 31st October (Open Saturdays to Thursdays EXCEPT Wednesday 20th October when we are only open to TMS Members who have pre-booked) plus we will be open on Friday 29th October.
OPENING TIMES:
Weekends: 10am - 5.30pm (Last admissions 4pm).
Weekdays: 10am - 4.30pm (Last admissions 3pm).