The National Tramway Museum is home to a world-renowned vintage tram fleet. The Museum's collections are one of the most comprehensive collections of trams and tramway history in the world and are Designated as being of National importance. In addition to the core fleet of over 80 tramcars and works vehicles, we look after an extensive collection of photographs, archives, books, cine film and objects. Our Curatorial team of staff and volunteers are continually working behind-the-scenes to look after our collections. As part of the #LoveYourRailway #sustainability theme, we thought we'd share a glimpse into how we make sure that our collections are preserved for future generations to enjoy and learn from.
How long can an object last?
The physical materials that items are stored in, such as boxes and packaging, can have a damaging effect on items if they're inappropriate. Over the years we have been gradually replacing packing materials to improve storage conditions and help to preserve our collections for the future. Previous projects include putting our postcard collection into acid-free albums, repacking the newspaper collection, sorting the engineering drawings into proper drawers, making special covers for fragile books and creating dust covers for our collection of uniforms. Some of these projects have been reported previously:
https://www.tramway.co.uk/2017/11/20/read-newspaper-collection/
https://www.tramway.co.uk/2016/10/06/conservation-making-book-covers/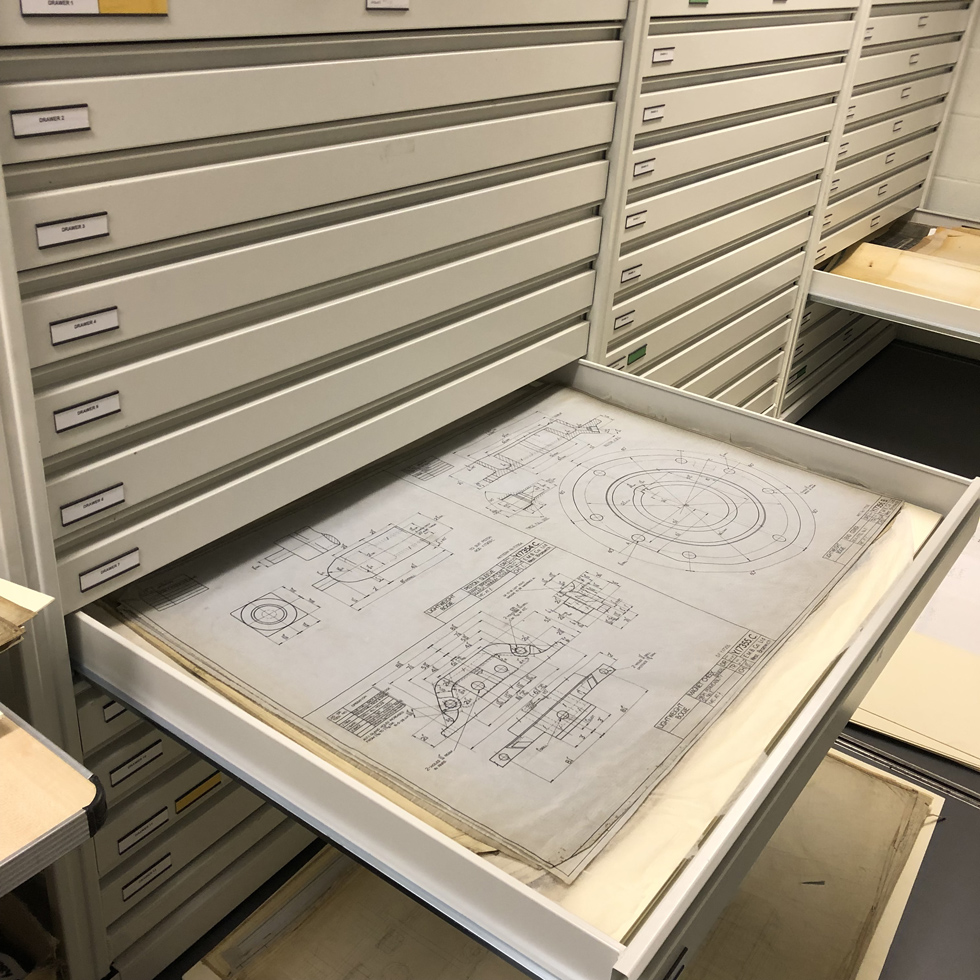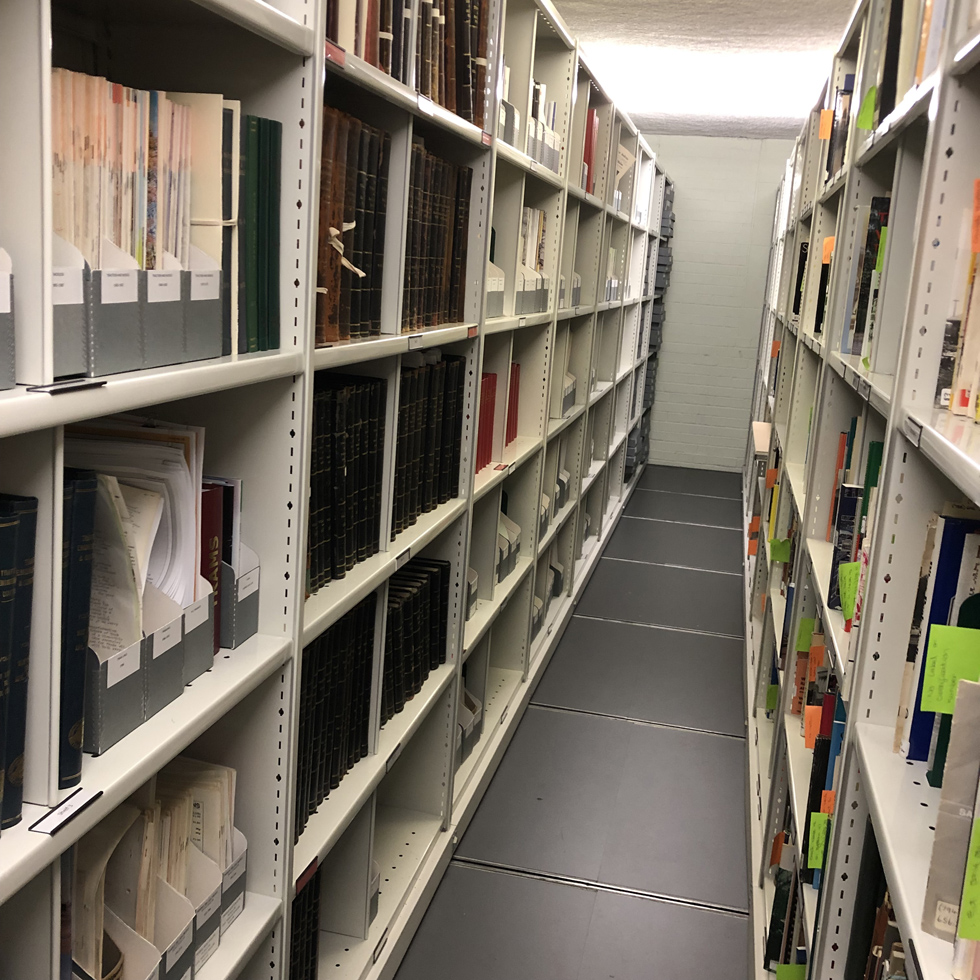 We look after a huge photographic collection of over 50,000 images including prints, negatives and glass plates. Whilst we work hard to look after the physical items, we also aim to preserve the images and make them accessible by scanning and digitizing them. Over the years a significant proportion have been digitized, with the rest being done as part of an ongoing long-term process. Have a browse here: https://www.tramway.co.uk/library-collections/online-catalogue/
We're happy to provide copies of our photographs for personal or commercial use. We do make a charge for this of course – all part of making the museum sustainable for the future and helping towards the costs of looking after our extensive collections!
Warm & wet, or cold and dry? Environmental monitoring:
As many materials can be damaged by inappropriate temperature and relative humidity, we have to constantly monitor and control the conditions that our collections are stored in. Each storeroom houses a different type of material, each with their own particular requirements. Too hot, too cold, too dry, too humid – it's a fine art to get it just right!
Munching Moths?
Some insects can wreak havoc in museum collections by eating through organic materials, so we have to continually check for the presence of any unwanted insects by using small traps. Keeping storage areas clean is one of the ways in which we can deter insects (less tasty things for them to feed on!), so we have a regular housekeeping schedule in place.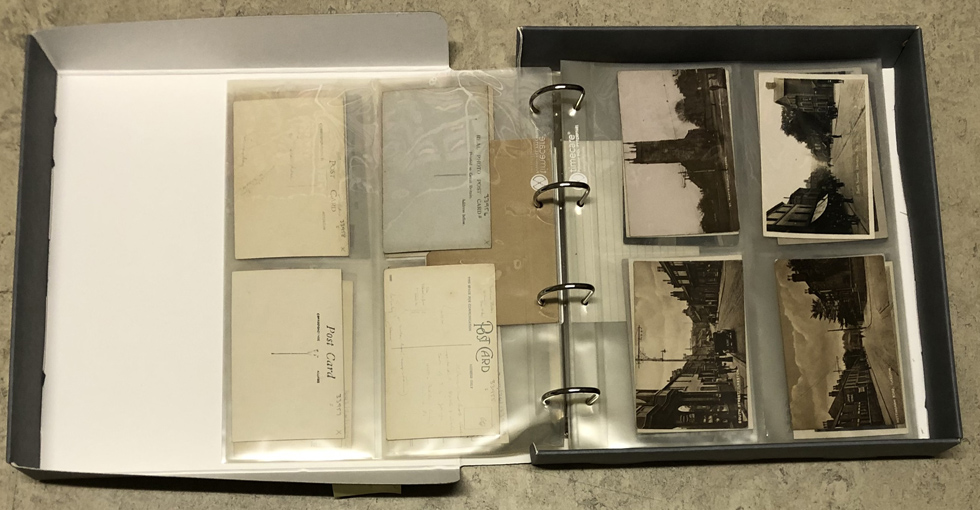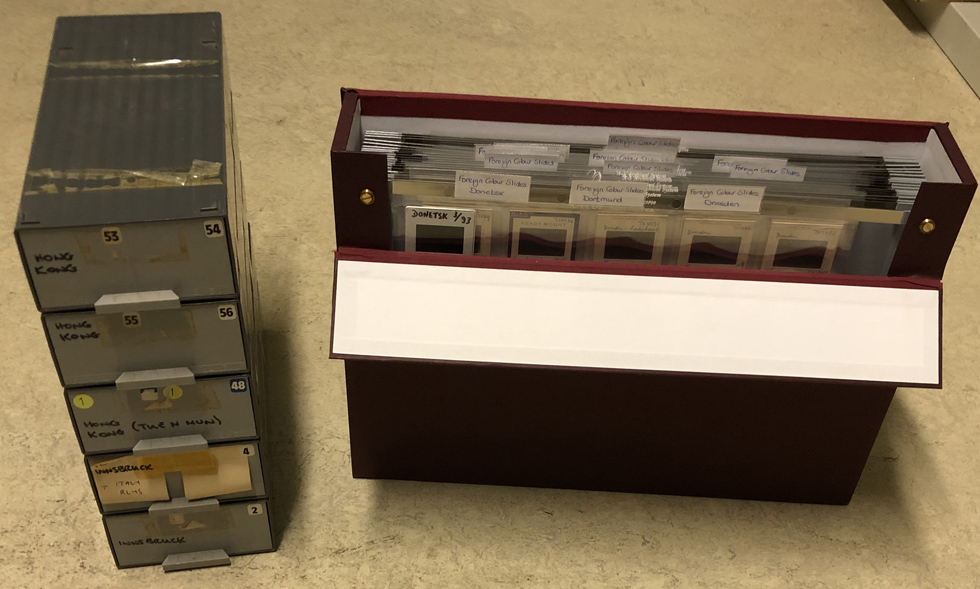 We hope this has given you a brief insight into what goes on behind-the-scenes to look after our collections (and that's not including the actual trams!). To find out more about the different material we have, take a look here: https://www.tramway.co.uk/library-collections/library/