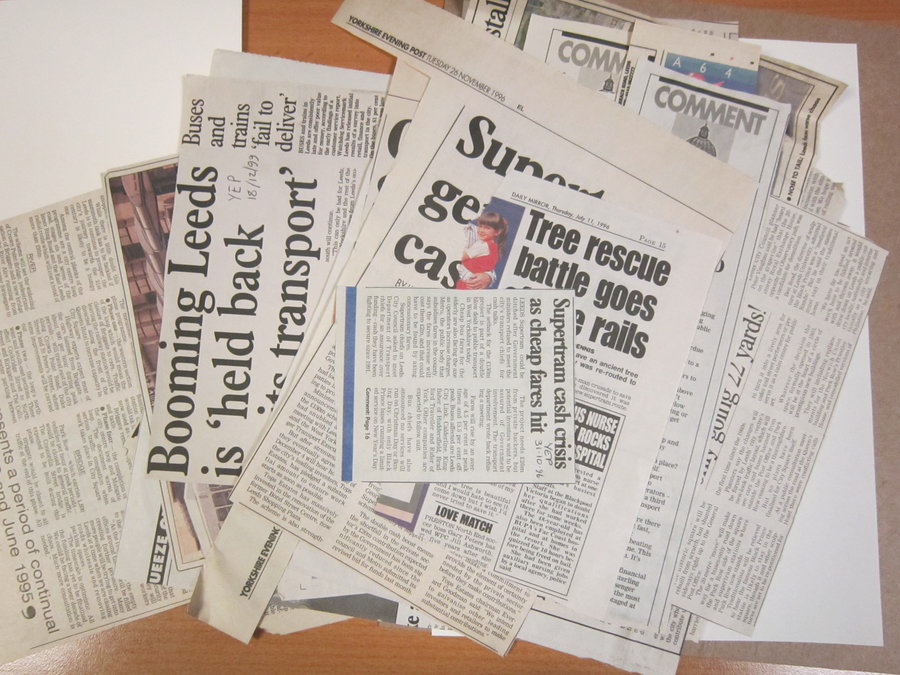 One of the aims of the Curatorial team this year, has been to work with our Newspaper Collection, as it has been growing in recent years, and needed sorting out and rehousing in order to provide greater access to it.
The collection had become a little jumbled, with no particular organisation between the different newspapers, or what area they covered. There were issues with the old method of storage, that were not good for the long term care of the collection.
The collection consists of complete newspapers, single sheets cut or torn from full papers and hundreds of clippings mingled with magazines, photocopies and even articles printed from the internet.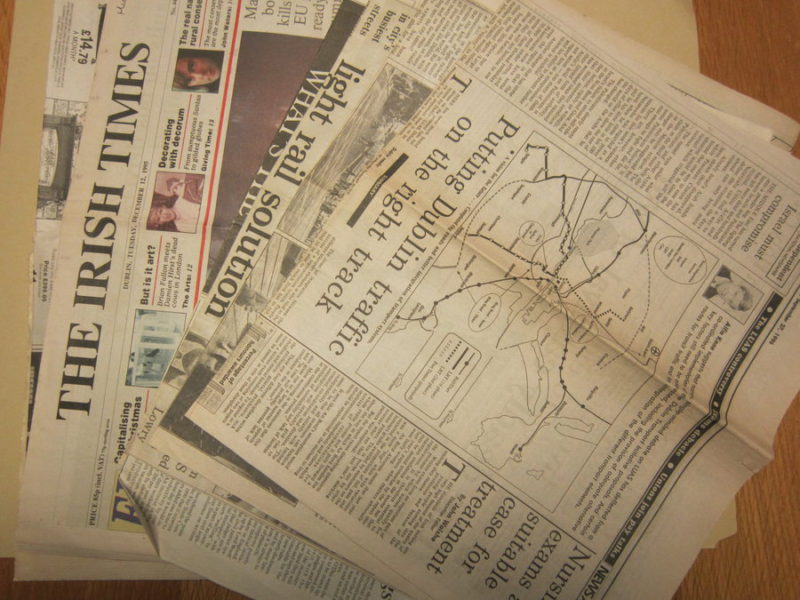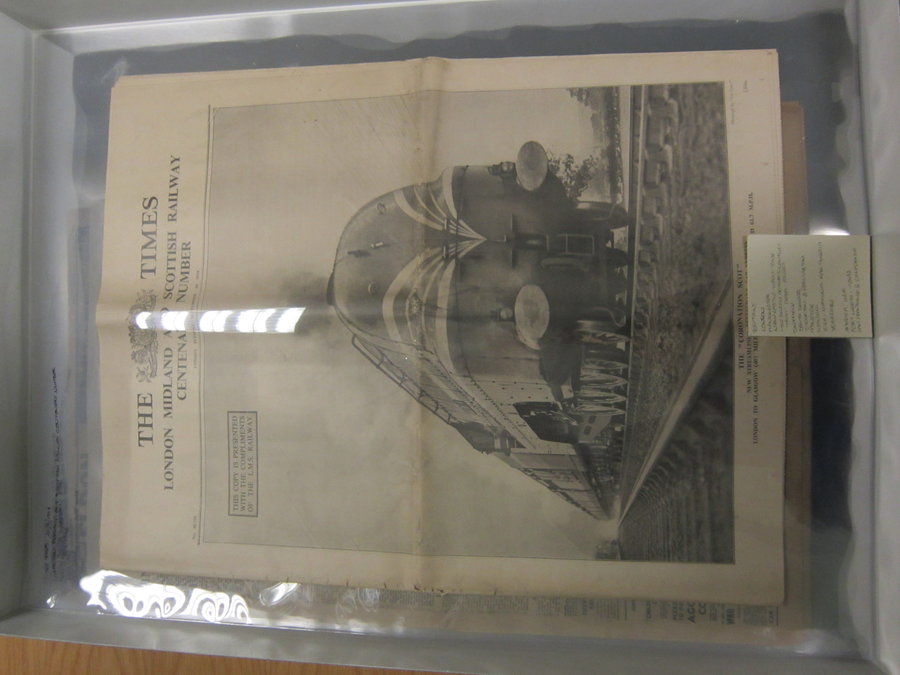 All were sorted into respective types and rehoused. The broadsheet and tabloid newspapers, single sheets and large clippings went into acid-free newspaper wallets and cardboard newspaper boxes. The details of the newspaper were written on the wallets making them much easier to look through.
The longest process was re-housing all the clippings, some were quite large, but others were only a couple of inches square! They also had to be put in date order, as far as that information was available.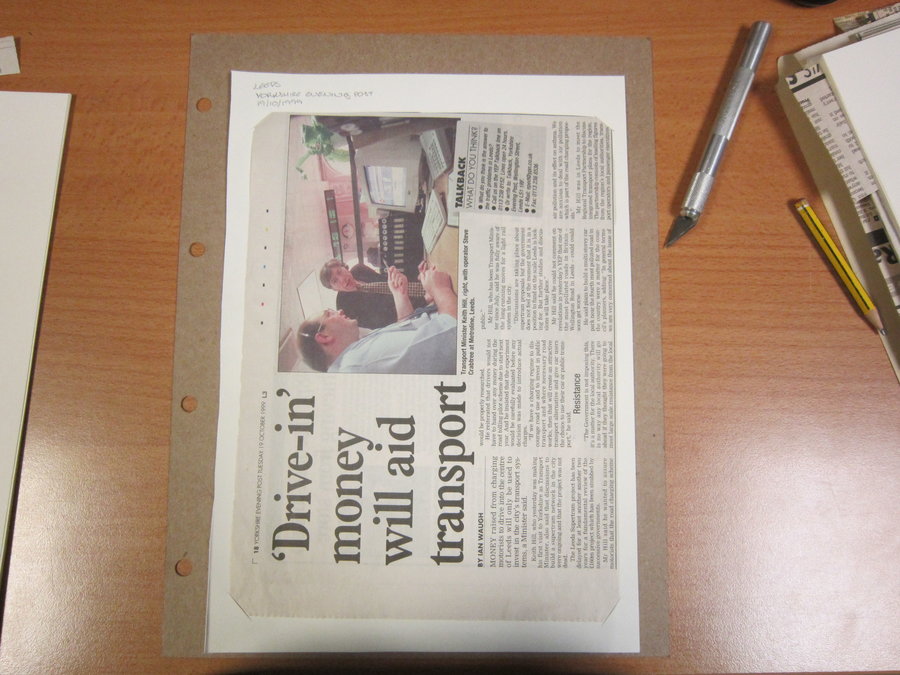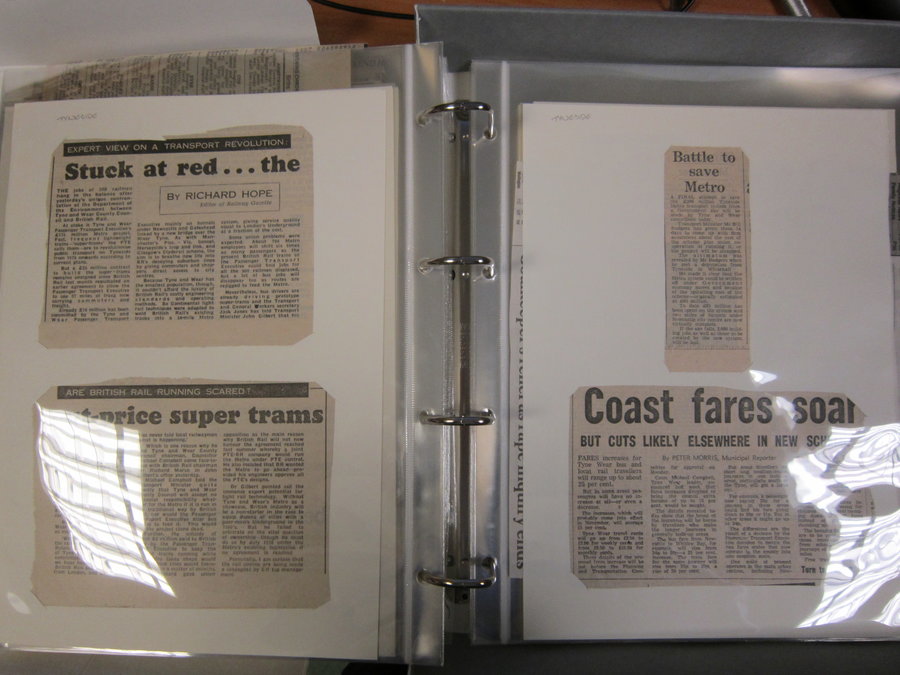 Once in order, the smaller clippings were mounted onto acid-free paper and then put into acid-free plastic ring-binder wallets. The details of the town or city the clipping related to, the newspaper it came from and the date of the article were also written on the paper or on the wallet if there wasn't room on the paper.
We already had a few acid-free card boxes, with binder rings in them which we purchased when beginning to re-house the Postcard Collection, so a few of these have been given a new purpose to house the newspaper clippings.
The oldest pieces date from the late 1910s – and carry on up to the present day, as we are collecting items about the second generation trams. There are articles about the last days of the London and Leeds trams, tramway accidents, memoirs and nostalgia, as well as more everyday news. There is a lot of information about the Dublin LUAS tramway and even more about the proposed Leeds Supertram project.
It has been a long project, but now it is re-housed, the newspaper collection is much more accessible and ordered more logically for research purposes.
By Hannah Bale, Curatorial Assistant