Over the past year we have been working hard on looking after the Winston Bond Collection of books and journals. A couple of our volunteers have been working through the collection accessioning all the books and adding their details to our Adlib Collections Database.
But, as you will see, some of the older journals, from the late nineteenth and early twentieth century, need a little bit of extra love and care. Some have loose covers and pages, and some like the journal below have lost their covers completely and need new ones making.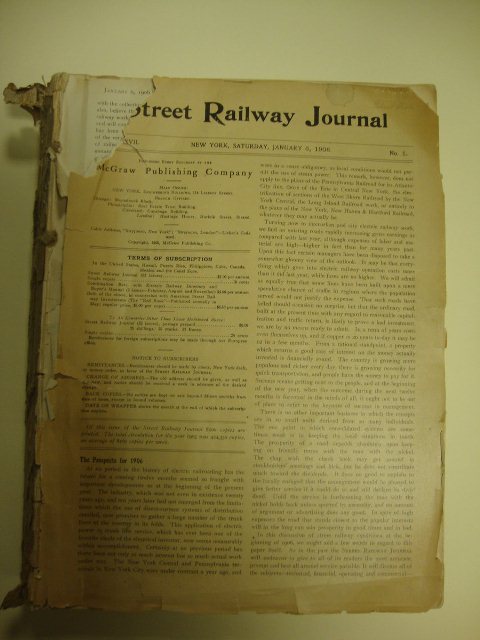 This is the Street Railway Journal, Volume 17, January to June 1906. When I found it, it was in four pieces. The front and back pages had become detached from the binding and the very back page had also been torn in two.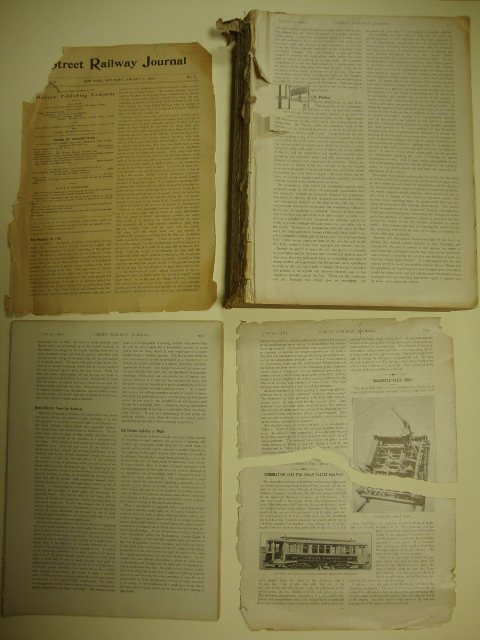 We use acid-free card to make the covers, using a template and instructions I discovered on the Canadian Conservation Institute website. The cover acts as a support for the pages of the book, preventing them from becoming torn or bent on the shelves, and stops dust settling on the pages. It also helps deter pests, such as booklice and silverfish, which would happily munch on the pages of the journal if left unprotected.
The cover is 3mm larger than the dimensions of the Journal, making it easier to remove it from the cover when it is needed, and stops the card pressing into or crushing the pages. The card is then lightly scored along the fold lines to help them bend around the Journal.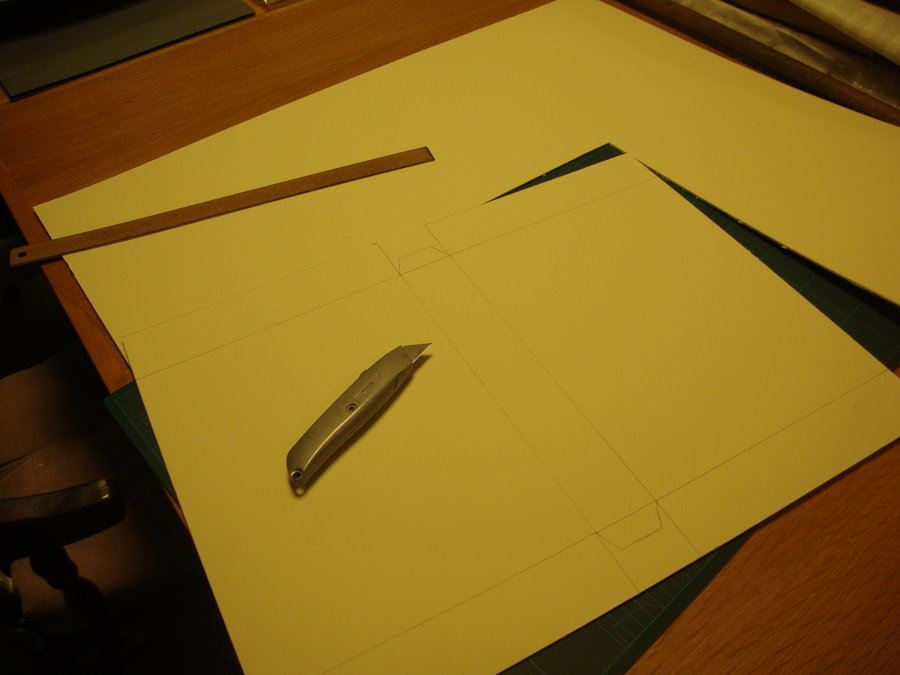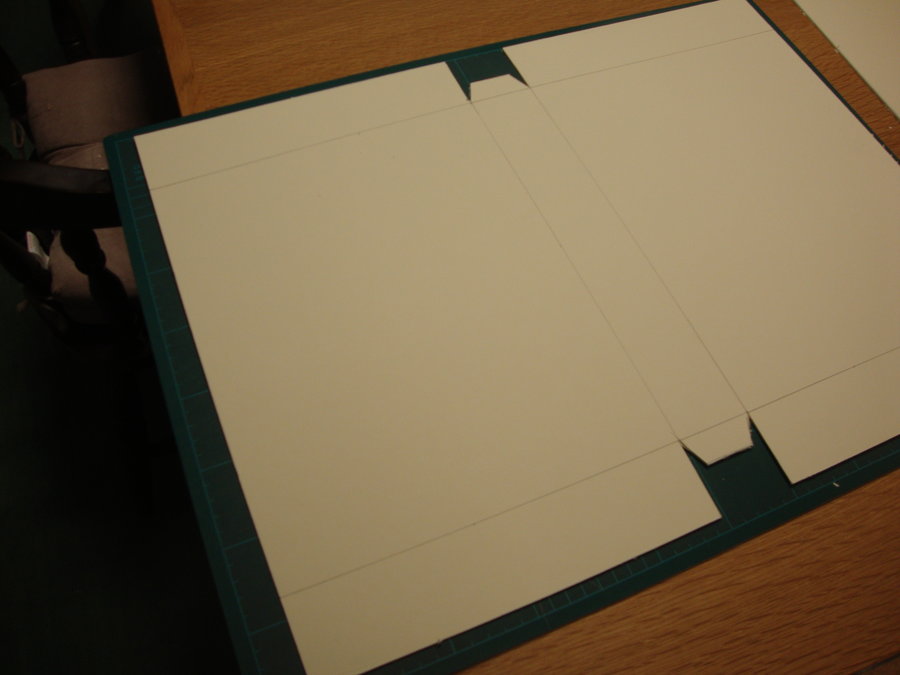 I used an unbleached cotton ribbon to bind the lose pages to the rest of the Journal, so they don't become separated and lost. I also put the torn page in a polyester plastic sleeve which will not only protect the page, but also allow it to be read easily.
All the pieces were then placed in the cover and the cotton ribbon used to bind it together and stop the journal falling out or moving around. I then wrote the title, volume and date of the journal on the spine of the cover and returned it to its home on the shelves.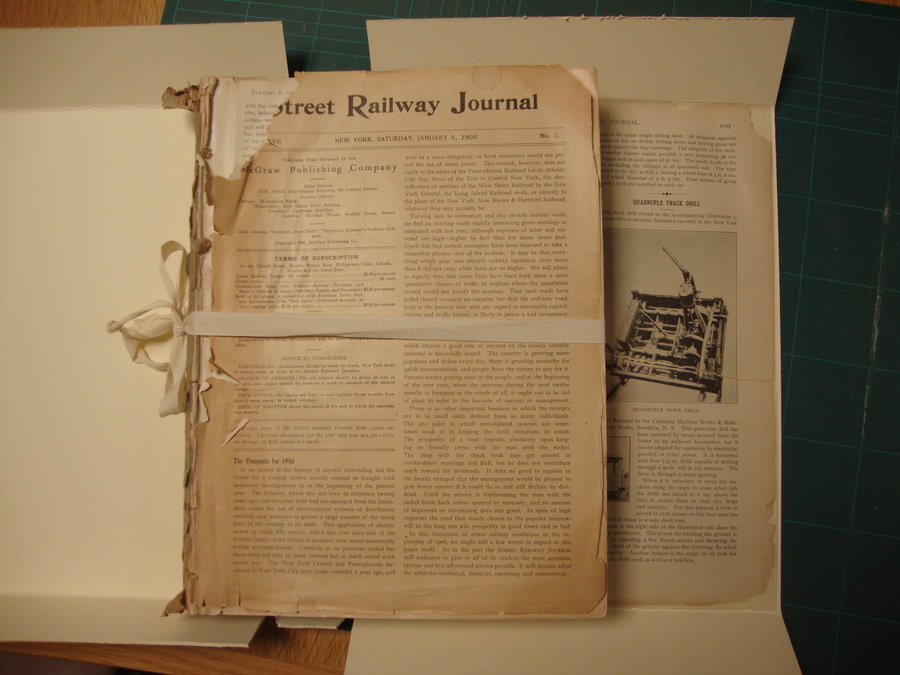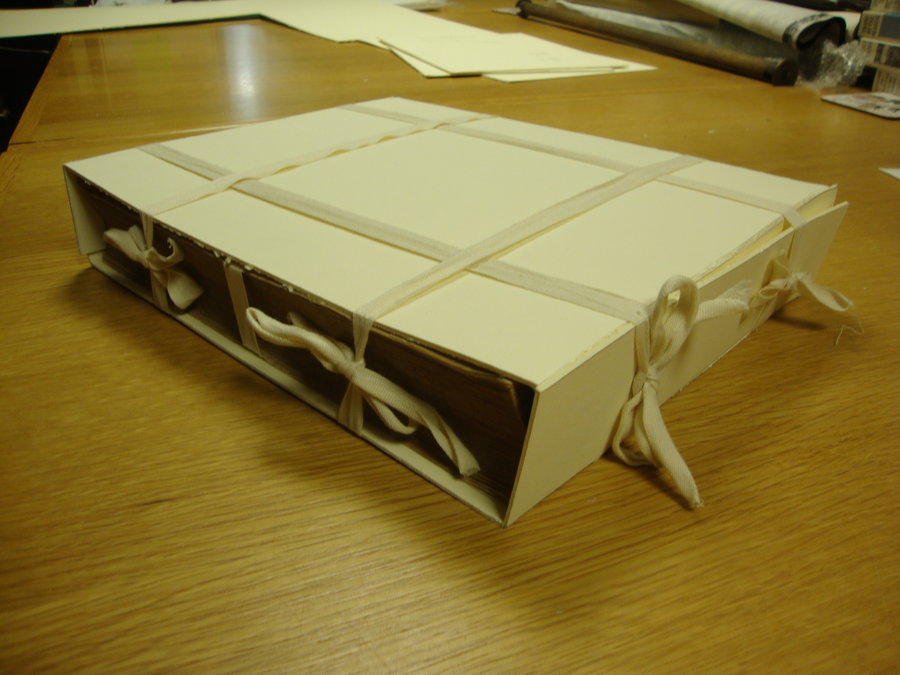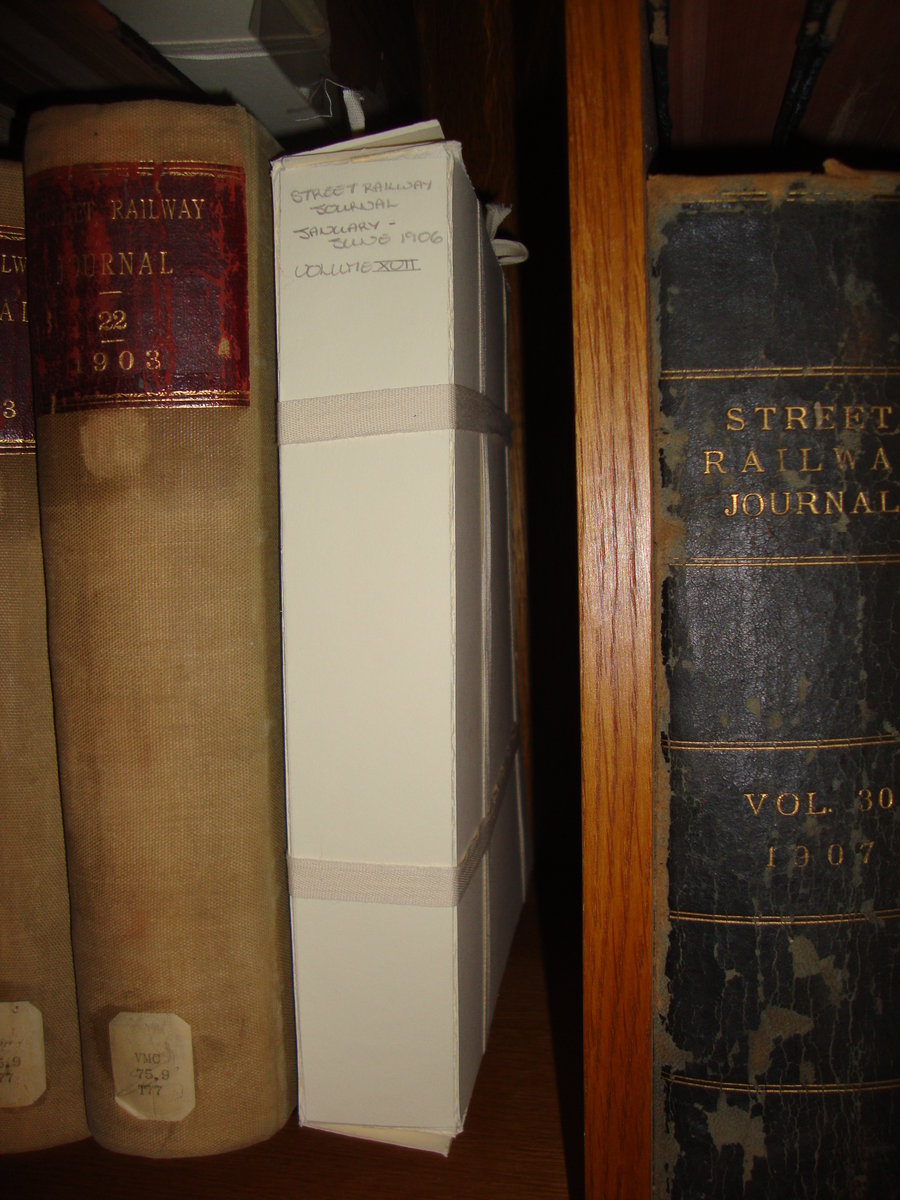 I hope you've found this small insight into how we care for our collections interesting. If anyone would like to help with this kind of work we are always looking for volunteers to join our team here in the Library. You can find details about volunteering on our website or drop an email to volunteering@tramway.co.uk
Hannah, Curatorial Assistant