As part of #LoveYourRailway #TheFuture, one of our current restoration projects is to return Blackpool Brush Railcoach 298 to its original 1937 condition.
During the 1930's, many tramways were already on the decline and starting to close. However, in contrast, Blackpool Corporation Transport were actually acquiring new vehicles for their tram fleet as part of their future plans. Blackpool 298 was built in 1937 by the Brush Company in Loughborough. It was one of a fleet of 20 new luxurious railcoaches delivered to Blackpool Corporation as part of the modernisation programme under General Manager Walter Luff. These streamlined single decker trams were modern, comfortable and typical of the 1930's style. They were built with sliding sunshine roofs, curved roof windows, 48 luxury upholstered seats, heaters, and a clock above the entrance to the drivers cab at each end.
Originally the "Brush cars" were based at Bispham Depot in Blackpool and served the North Station and Lytham Road routes. As these routes were gradually closed, they eventually found themselves running on the last remaining tram route from Starr Gate to Fleetwood via the Pleasure beach, Tower, Bispham and Cleveleys.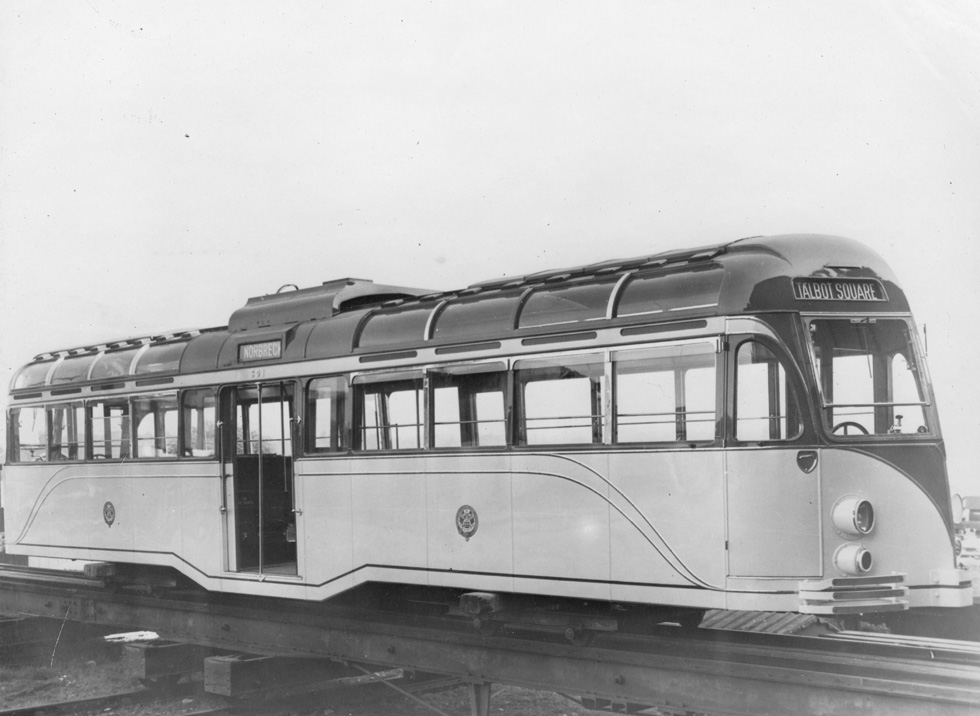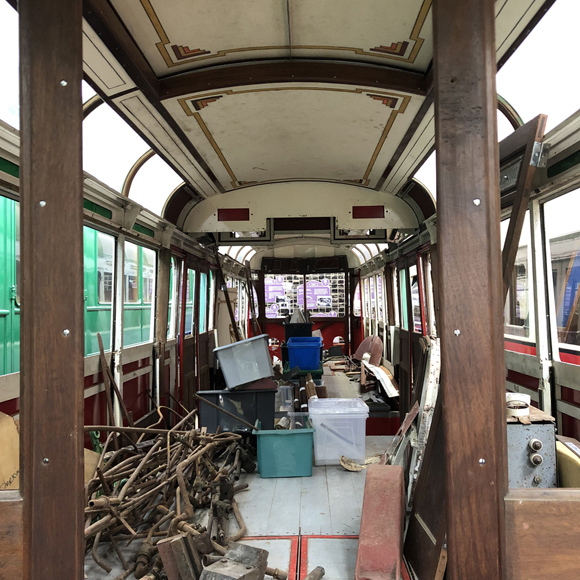 Blackpool 298 was taken out of service in 1974. It was purchased by the Blackpool Railcoach Fund led by Keith Terry, one of the early members of the Tramway Museum Society. A fund for restoration was established, and over the following 30 years the vehicle moved to several locations around the country and had some limited work carried out.
Blackpool 298 arrived at Crich in 2005. However, due to a new underframe being required, the project was halted. A number of years later, a plan was developed to fully restore the vehicle to its appearance in the 1930's.