A few weeks ago, we reported that Blackpool Brush Railcoach 298 had returned to Crich after being stored off-site for a number of years. This marked the start of an exciting project to restore 298 back to its original 1937 "as delivered" condition.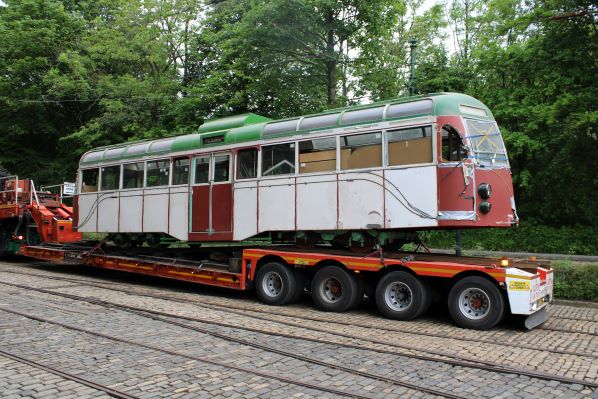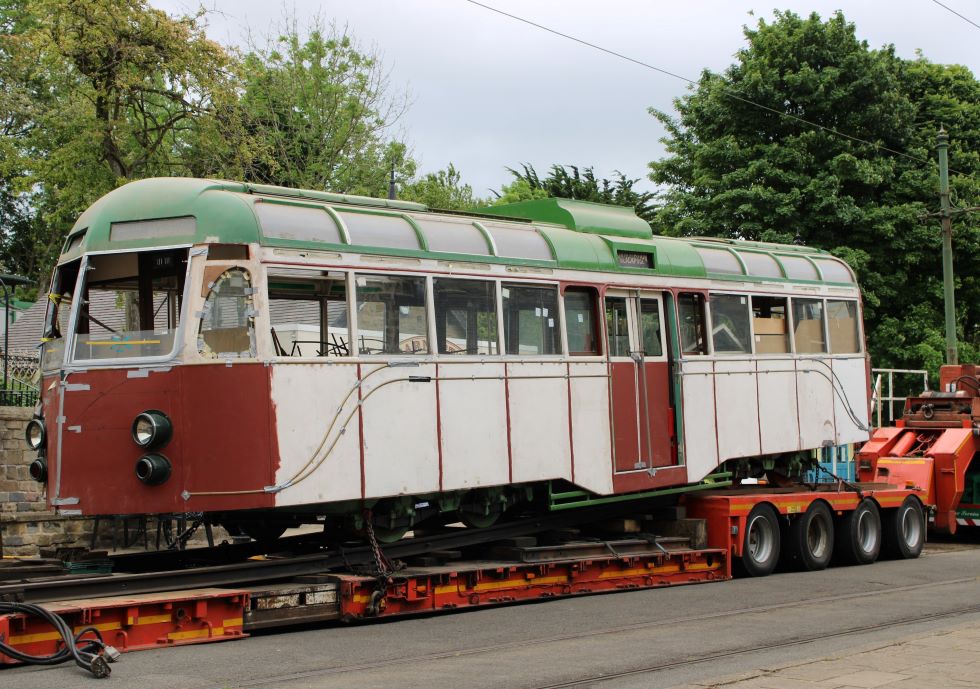 During the last few months, the Ffestiniog and Welsh Highland Railways have been working on the construction of a new underframe for Blackpool 298 at their Boston Lodge Works, as detailed here: https://www.tramway.co.uk/2020/11/17/heritage-rail-and-tramway-working-together/
This is due to 298's current underframe being in too poor a condition to give it a 30-year operational life at Crich, which is what we aim for in restoration projects. We are pleased to report that the new underframe arrived at Crich last Friday, 9th July, delivered by Hughes Specialised Transport. This marks a significant step in the restoration project, which is being joint funded by the Blackpool Railcoach Fund and the Tramcar Sponsorship organisation (TSO).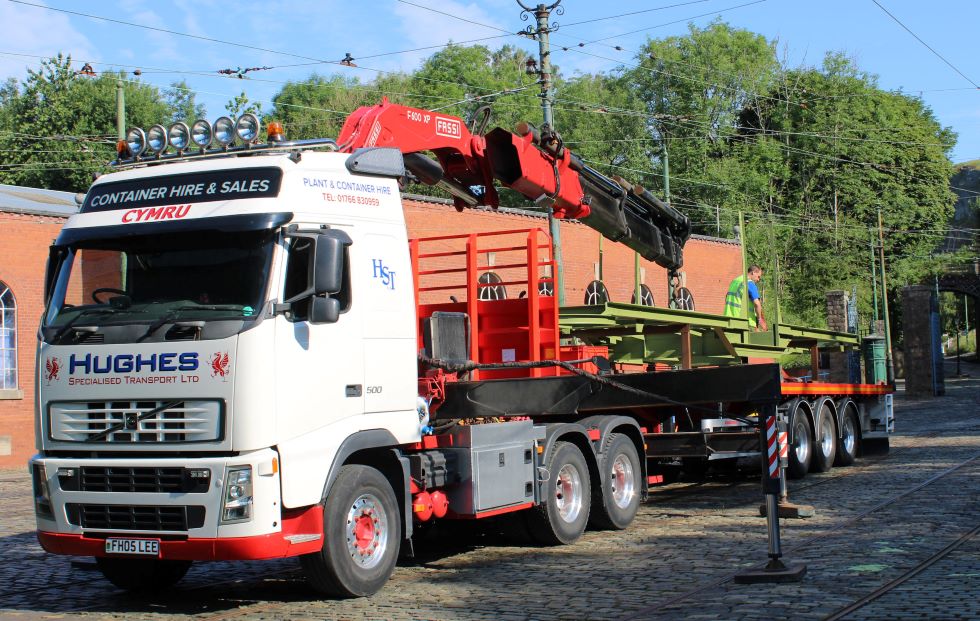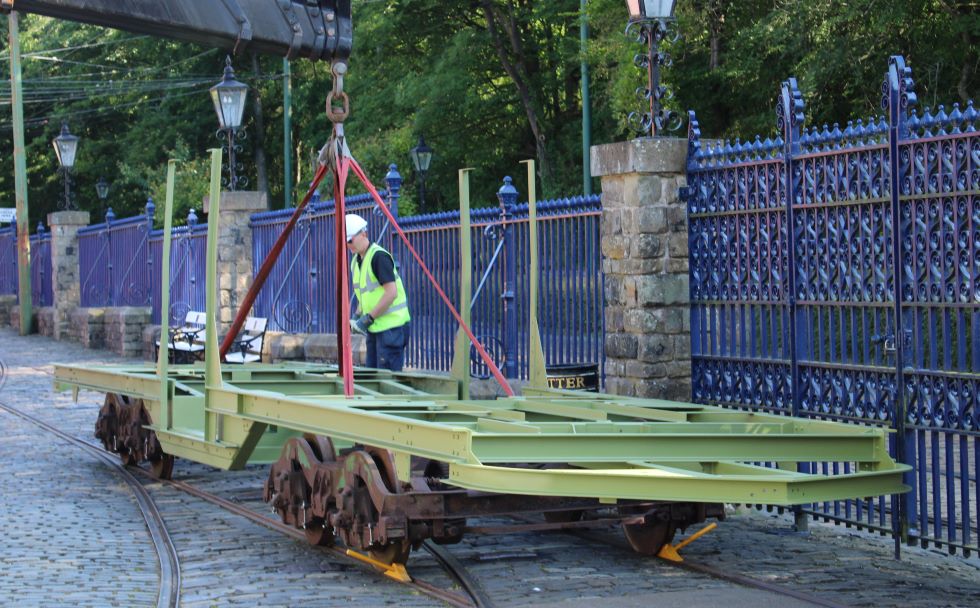 Project Leader, Peter Whiteley (shown sitting on the frame below) said:
"It was quickly unloaded onto Blackpool 638 bogies that were stored at Beamish and returned last October. I was very pleased that the 4 fixing holes on each bogie aligned perfectly with those on the underframe, they are only 4 holes but they meant a lot!"