Model Tram and Railway Exhibition
Sat 21st August @ 10:00 am

-

Sun 22nd August @ 5:00 pm
Event Navigation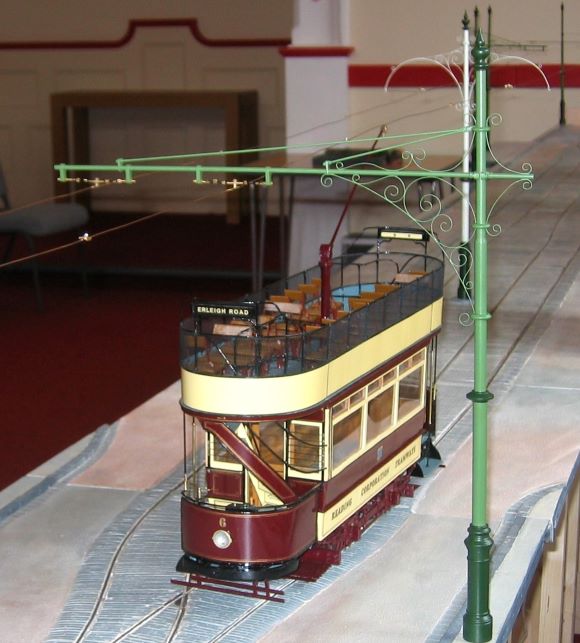 Back by popular demand is our Model Tram and Railway Exhibition, which will include:
Reading Corporation Tramways
The layout portrays a short section of the Reading Corporation tram system, as it would have been soon after the system opened in 1903. There are two termini. A number of characteristics of the Reading system are incorporated, such as the characteristic design of the poles for the overhead power line. Another feature that has been reproduced is the fact that system was laid to 4ft gauge; the model track has therefore been laid to a gauge of 3in rather than the more usual 3½in.
Number 5 Passing Place – Grimsby & Immingham Electric Railway
Opened without ceremony on 15 May 1912, the Grimsby & Immingham Electric Railway was built by the Great Central Railway Company to transport dockworkers from Grimsby to the new deep-water dock at Immingham. At the Grouping in 1923 it passed to the LNER and at Nationalisation in 1948, it became the only tramway in the country operated by British Railways. Number Five Passing Place is a model of a passing loop, northbound trams for Immingham would arrive at the loop to a timetable and wait for the southbound car for Grimsby to arrive before proceeding.
Modelled towards the end of its life, the layout has examples of the two types of tramcar then in use. The ex-GC 'long' cars built for the opening of the line by Brush at Loughborough and latterly the GC at Dukinfield and several ex-Gateshead cars acquired by the line in 1951.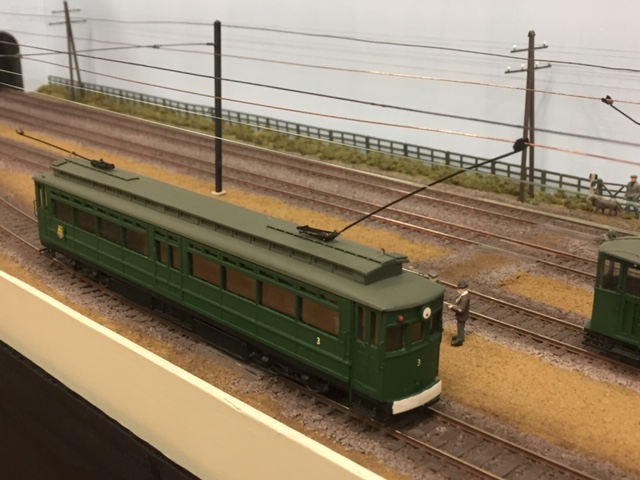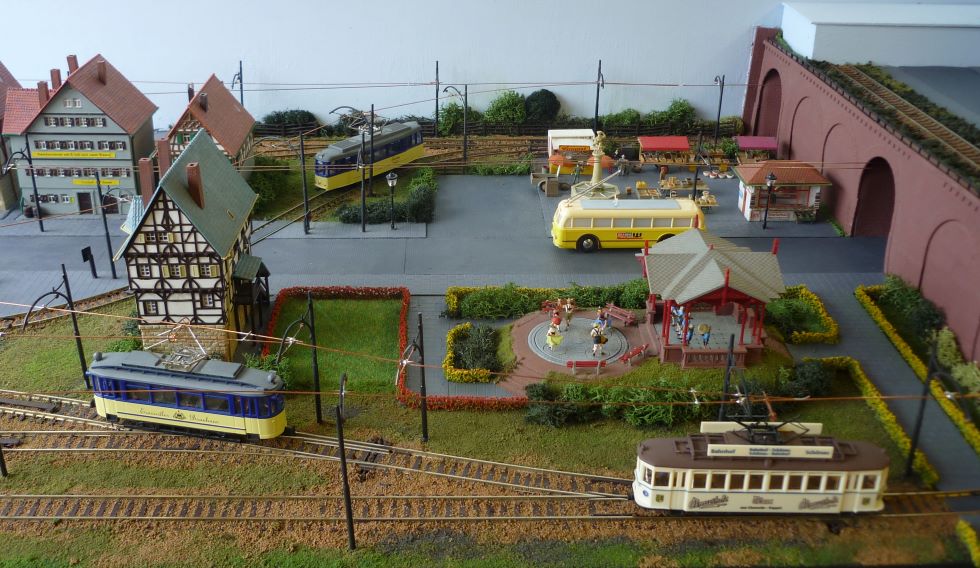 Zell
A European HO scale tramway layout that shows the centre of a town in Germany. The tram station on the centre consists of three platforms with an interchange facility to the trolleybus system. The town centre contains a bandstand with music, market area, shops and a tram deport. The layout operates semi-automatically and contains working signals and traffic crossing lights.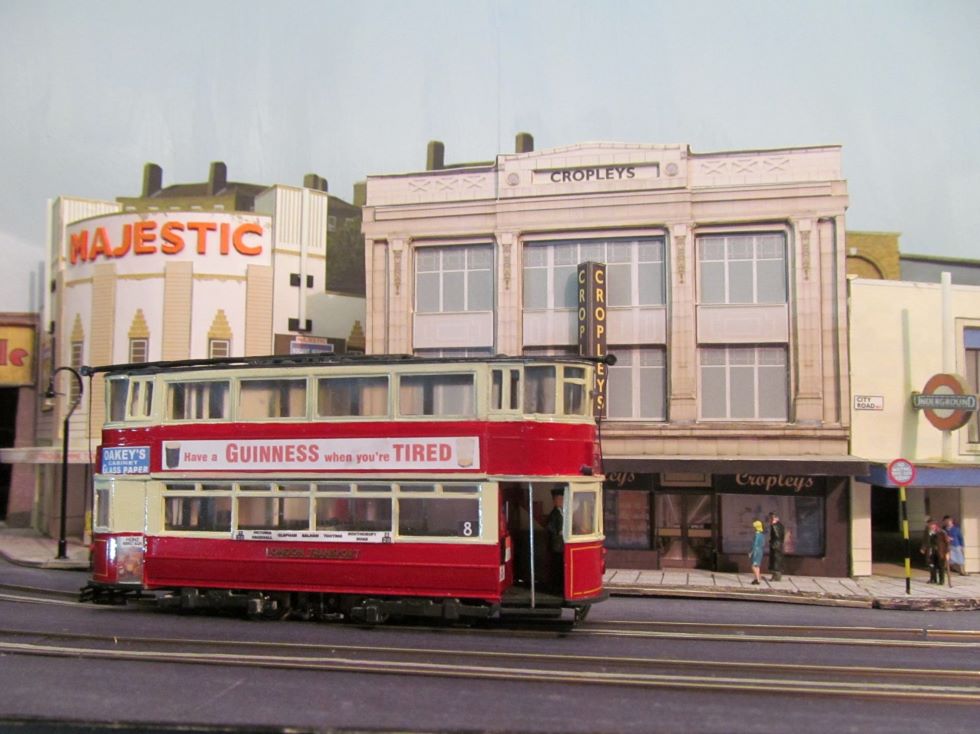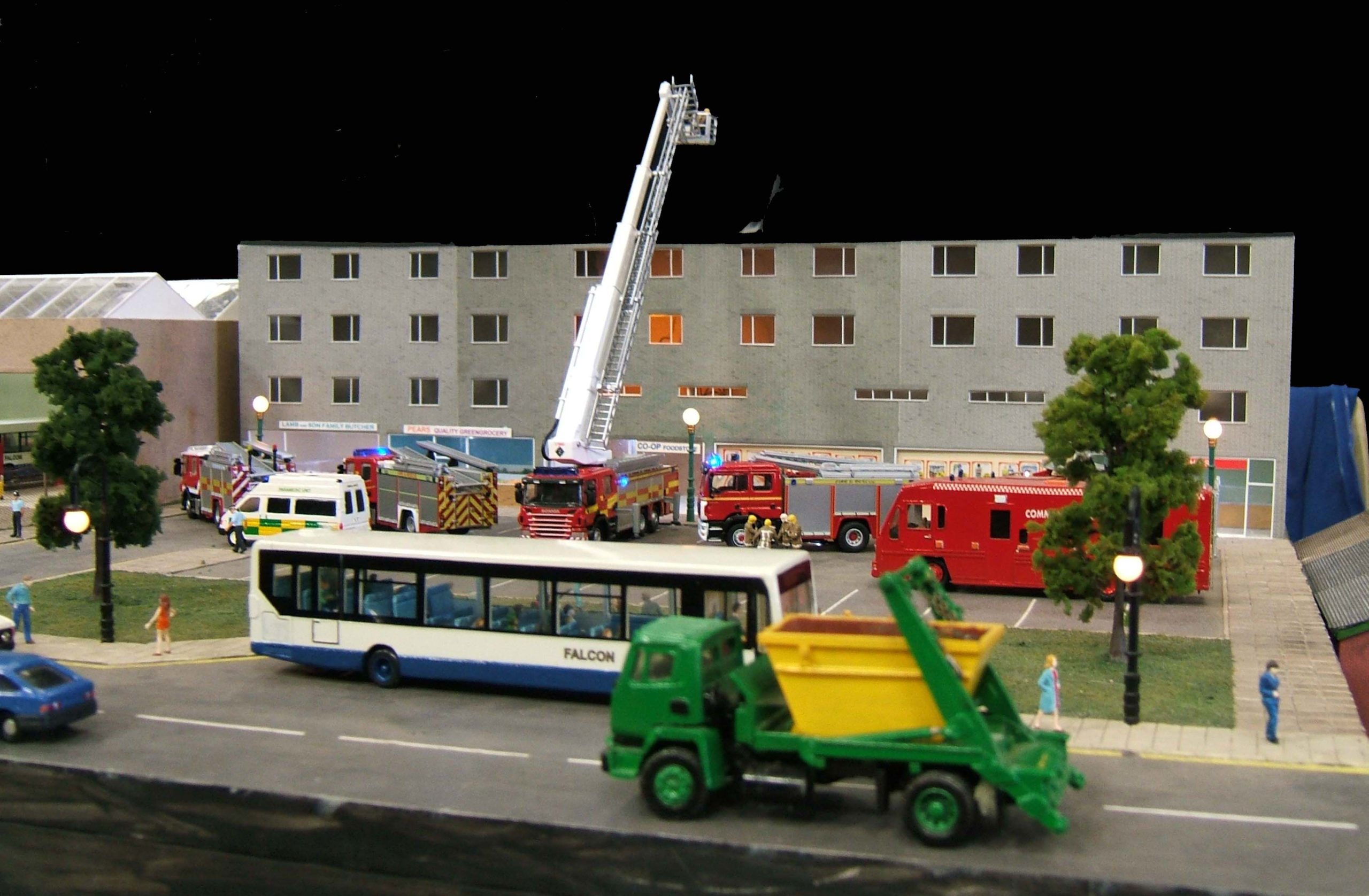 Event organiser, John Huddlestone, said: "We've been inundated with requests from exhibitors to once again be part of the annual Models Weekend at Crich Tramway Village, and I'm sure our visitors will enjoy the model displays as well as being able to ride on the operational vintage trams".
A total of 6 layouts will be present at the Exhibition, which will also follow the Covid – 19 Guidelines.