The Workshop team are working hard on the LCC1 restoration project.
There has been so much to do since 2016, when it first went to Garmendale Engineering for specialist reconstruction inside. This necessitated removing the roof prior to transporting it to Garmendale. It was then returned and went straight back to the Crich Tramway Workshop for continued restoration.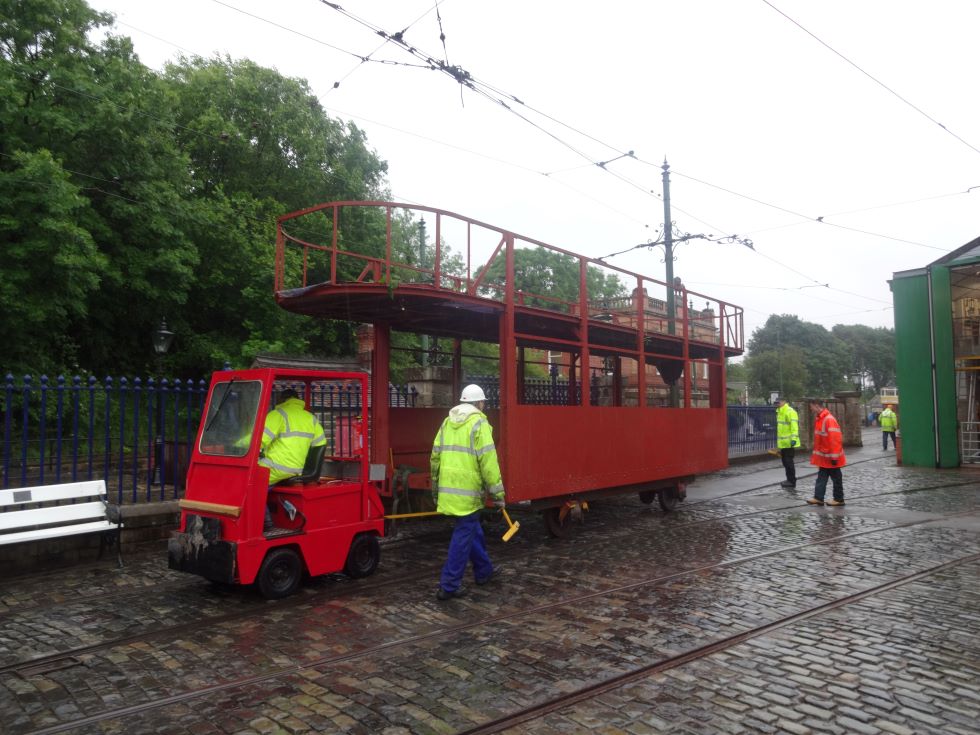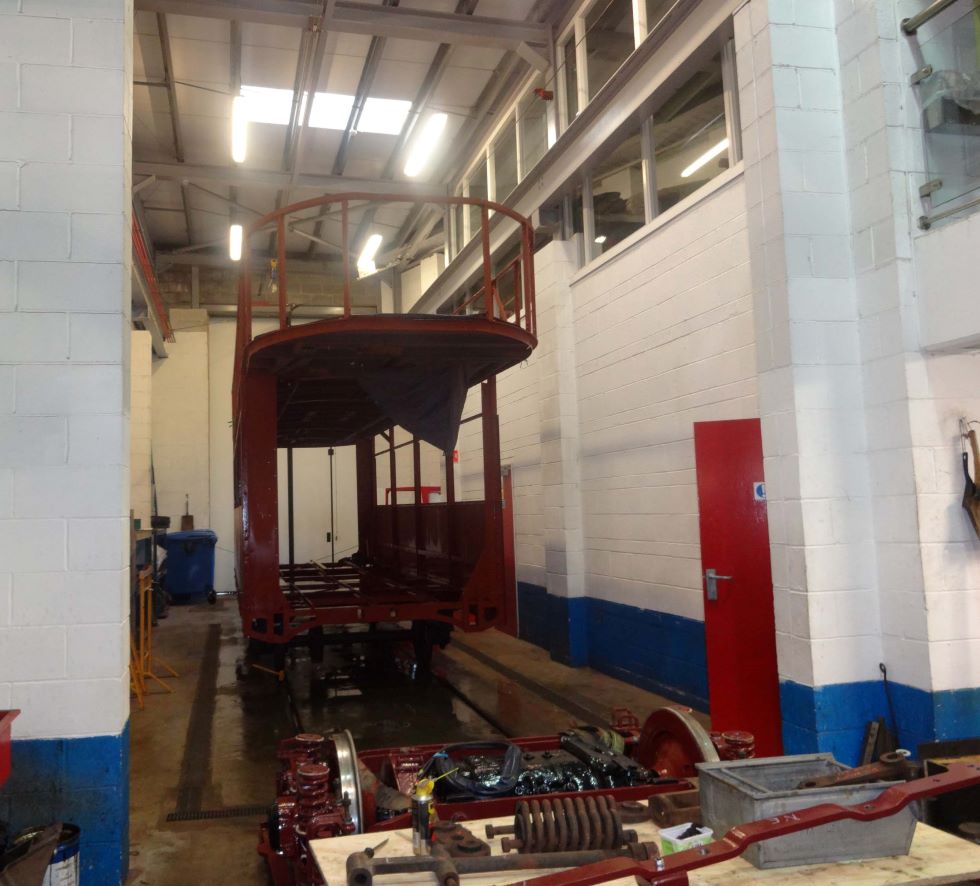 There has been an awful lot of studying drawings, photographs and existing pipework plus deconstruction, reconstruction and rebuilding in the last five years by our dedicated Workshop team with a vast range of skills and expertise.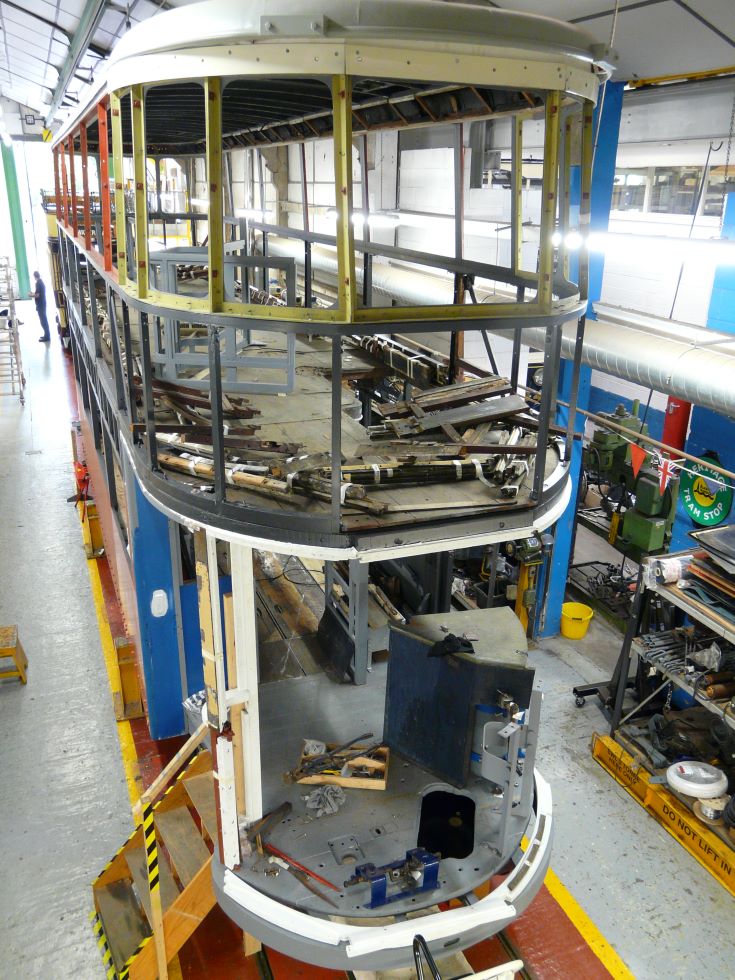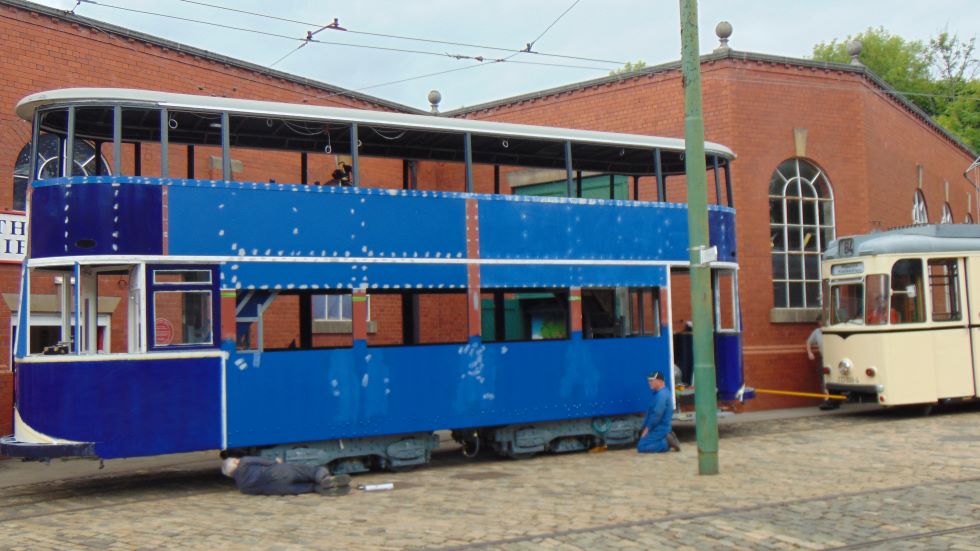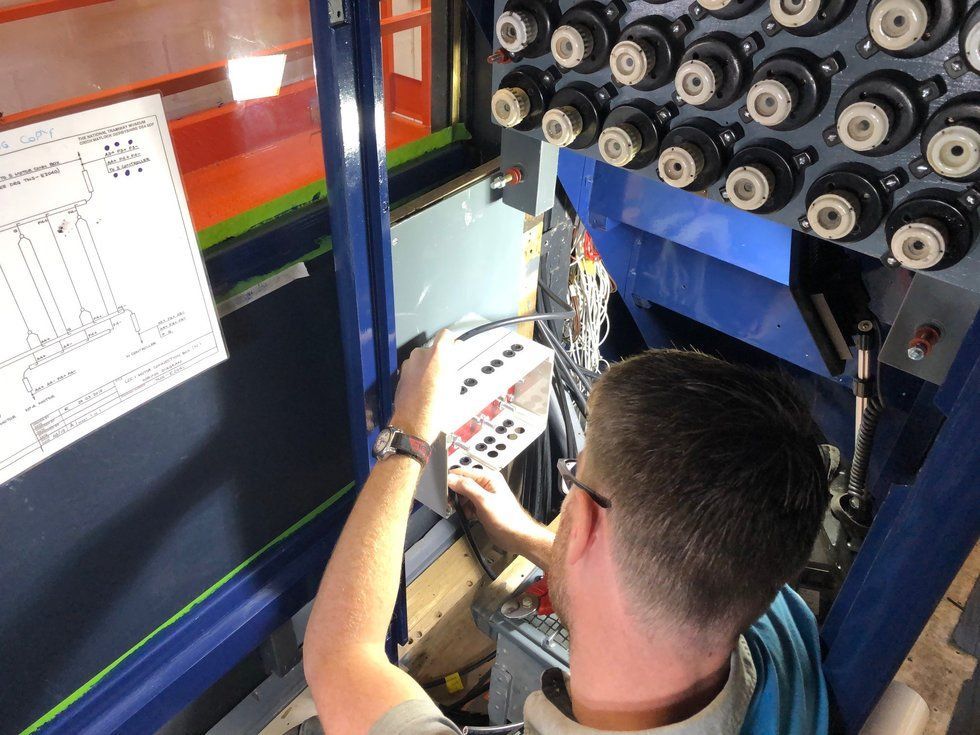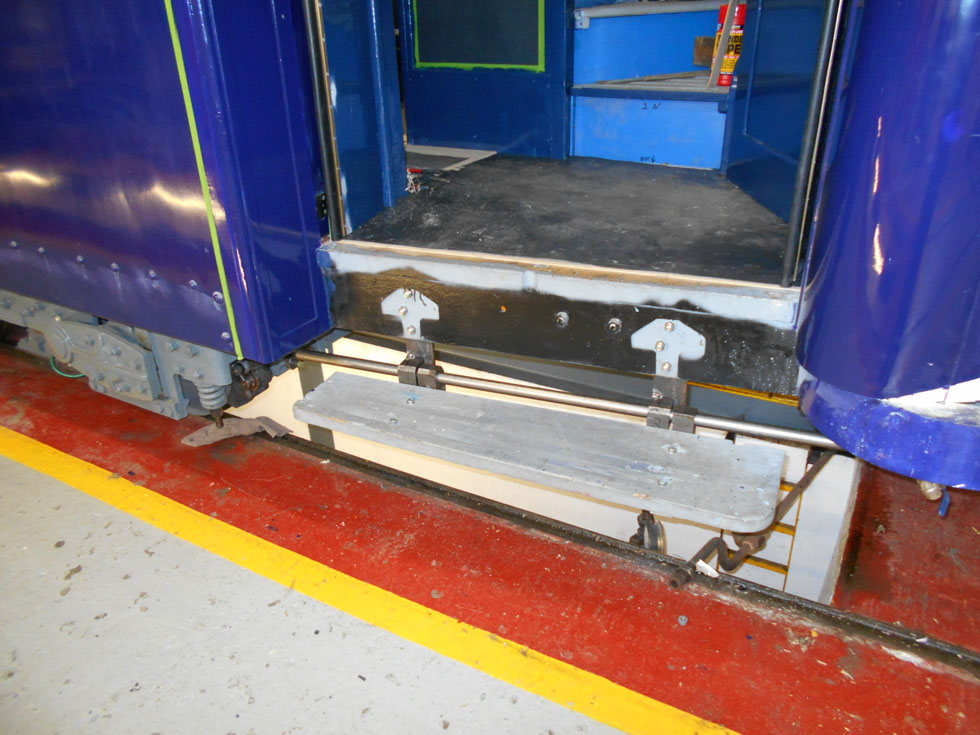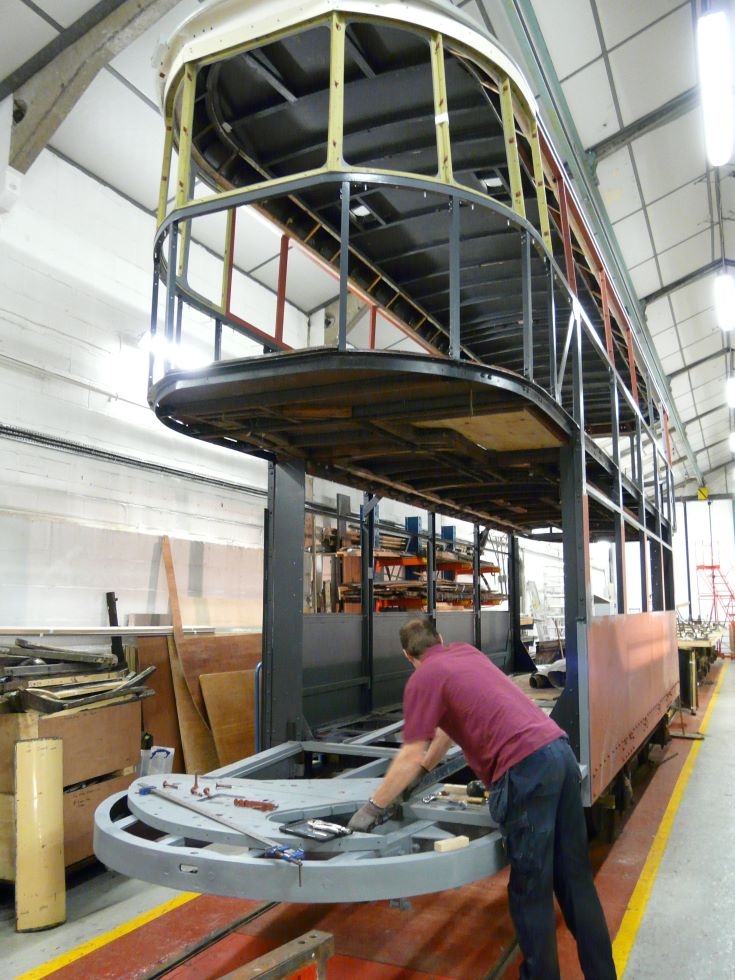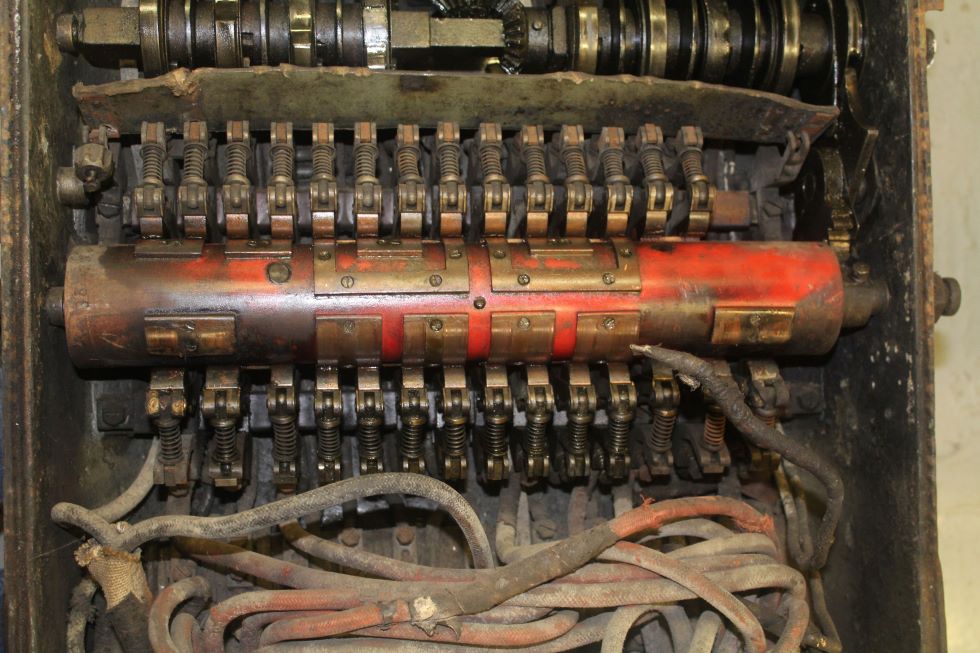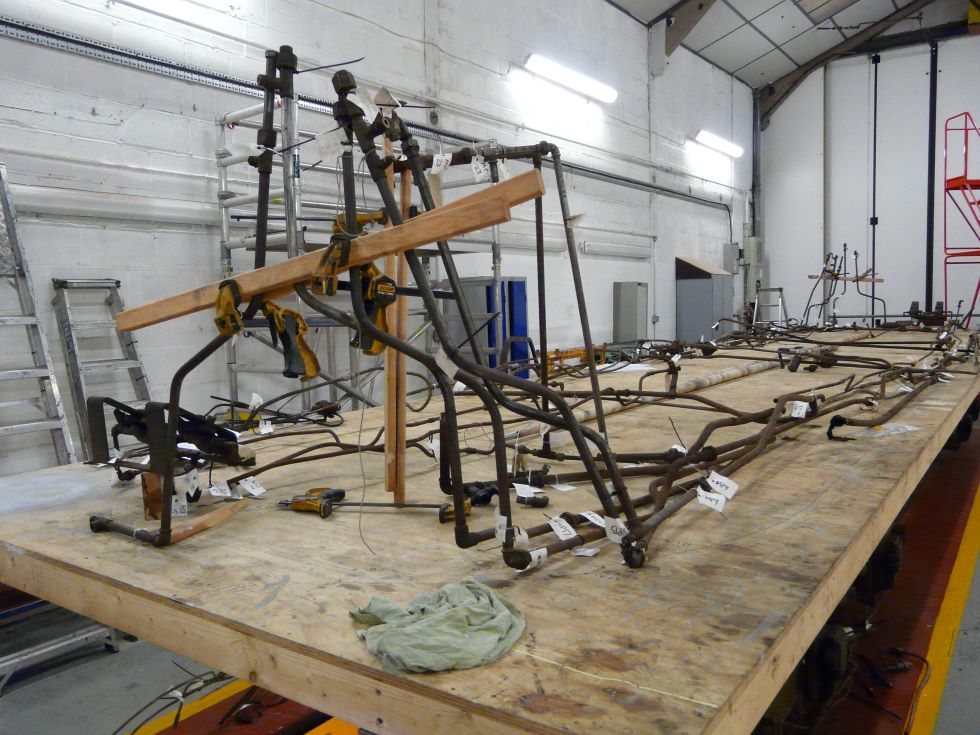 The recreation of the air operated lifting platform steps has been a huge undertaking. It is believed that the originals were removed and lost when the tramcar went to Leeds. The mechanism is interlocked with the platform doors, as well as forming the lifeguard side gates and integrating with the front gate and life tray.
They have been skillfully reproduced with only the aid of a few poor grainy black & white photographs. These enabled prototypes to be made of the complex linkages, which have now been developed into fully functioning platform door and step equipment.
All that now remains to be completed cosmetically are steel shrouds to cover the pivotal components and the timber step itself.
There is still a lot to do, but we are so proud of the dedicated and skilled team!