As part of the #LoveYourRailway #Volunteers Campaign initiated by North Yorkshire Moors Railway, from 9th – 15th August 2021 we are focusing on some of our volunteers. All  our volunteers are vitally important to Crich Tramway Village – home to the National Tramway Museum. Those featured below (one per day) are happy to share their reasons for volunteering and hopes for the future.
Saturday 14th August – Charles Moseby
Charles is 74, was born in Clay Cross, but now lives in Crich.
His hobbies and interests include 3D printing, Computers, Laser Engraving, Gardening, D.I.Y. Baking, Brewing, Family.
Charles gives his reasons for volunteering at Crich Tramway Village are to give something back, to socialise, to meet people, to have another interest.
He had enjoyed 'the social interaction and getting different perspectives on all manner of things.'
Charles lists his hopes for the future as: maintaining good health and the ability to get about, and would like to see a resurgence of Common Sense and Values.
I have helped on "Meet & Greet" and hope that once some form of normal returns I can help again, possibly with events too.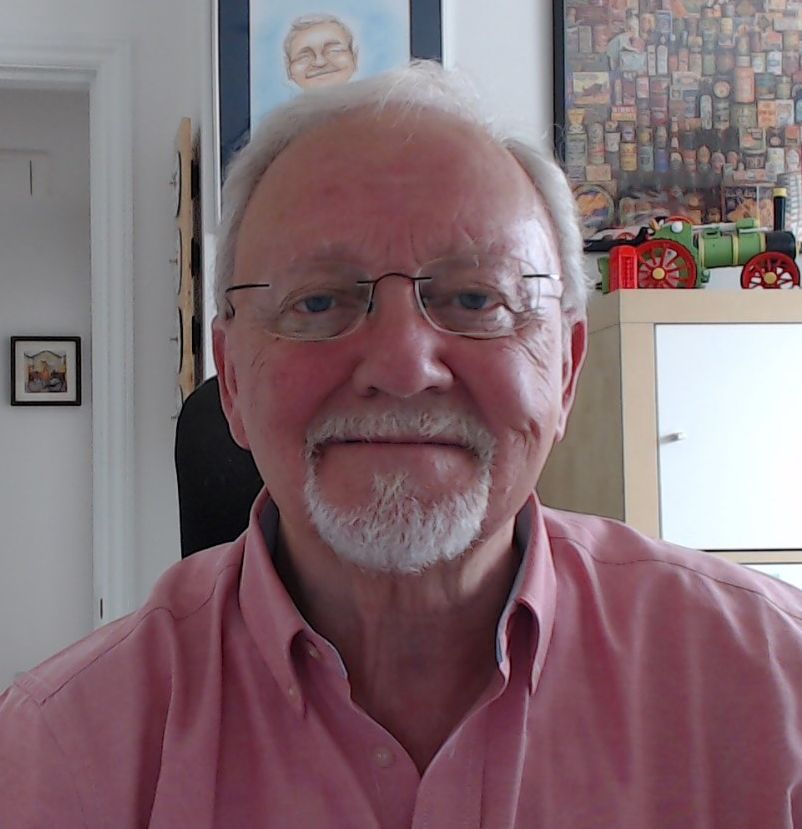 Friday 13th August 2021 – Ian Longdon
Ian was born in Derby and still lives just north of the city. He describes himself as 'close to 74, but not there yet' and reveals his interests and reason for volunteering at Crich Tramway Village below:
"Obviously I have an interest in Trams, but this also includes railways as I used to model in O Gauge in a professional capacity. My other interest is building large scale radio controlled model aircraft. Away from transport my Wife and I spend a lot of time in Derbyshire in our caravan. The garden also is a feature in our lives.
I have always been interested in transport and the opportunity to be a guide at Crich presented me with the opportunity to meet people, pass on my knowledge not just of trams but also the local area has proved to be very rewarding.
As regards the future at Crich, I would hope the guided tours will be reinstated as soon as is safe."