As previously reported, the next restoration project for the workshop at Crich Tramway Village is Blackpool Brush Railcoach 298, which has now returned from off-site storage to the Museum prior to the start of the restoration process, joint funded by the Blackpool Railcoach Fund and the Tramcar Sponsorship organisation (TSO).
This will be made ready to fit the new underframe built by The Ffestiniog and Welsh Highland Railways. You can see from the photographs that a lot of restoration work is required.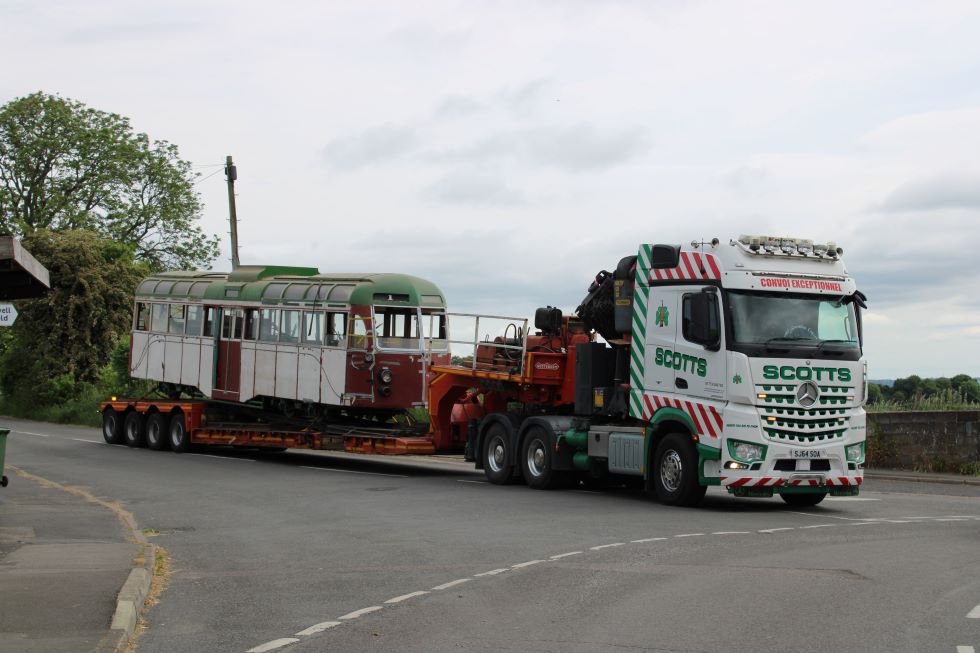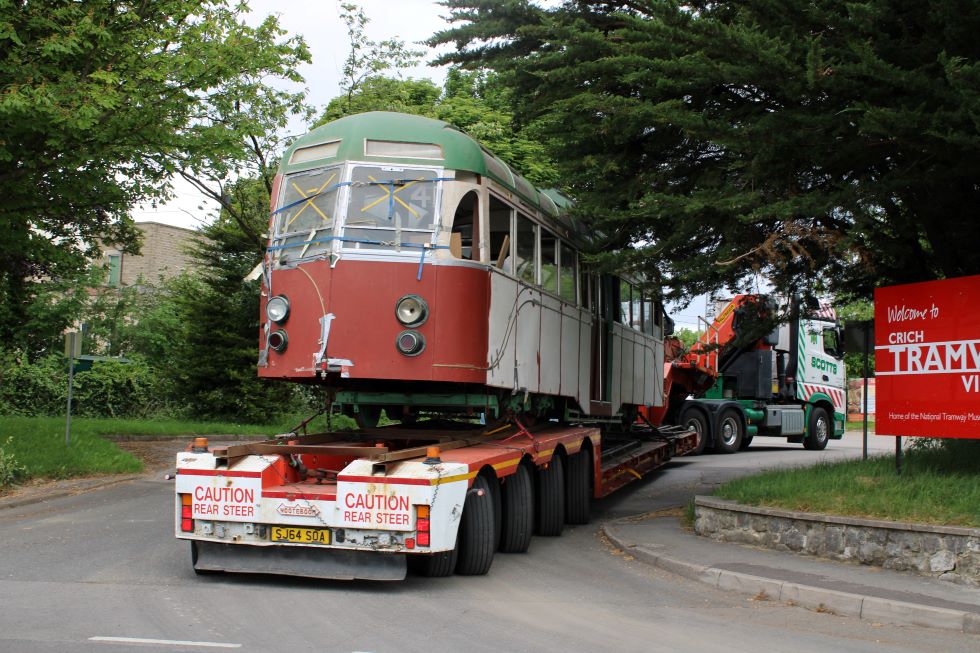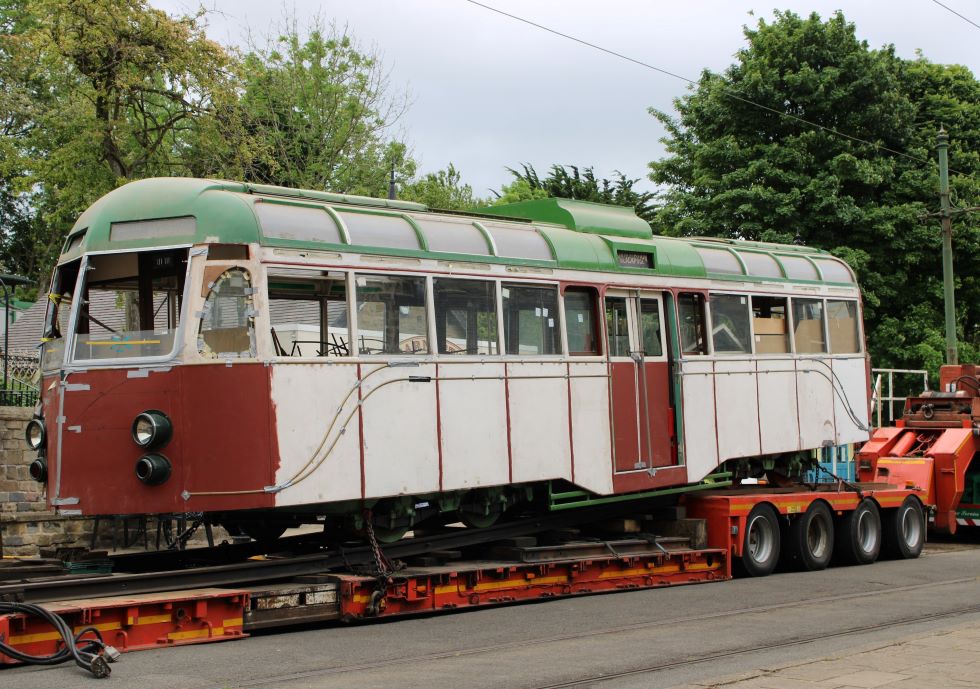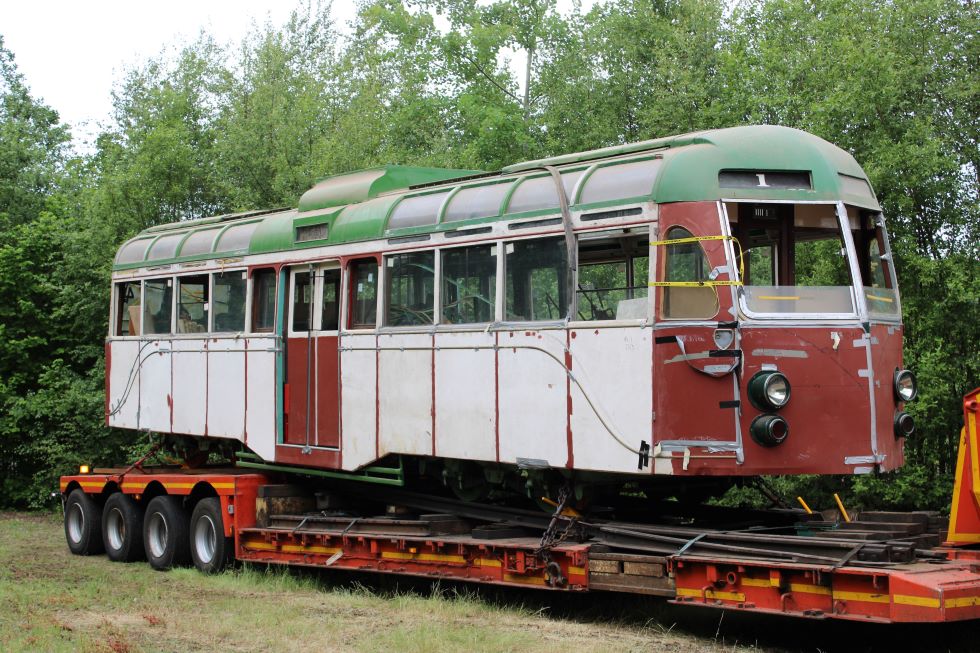 As part of our current tramcar move programme, Derby 1 has made the opposite journey and is now in storage.