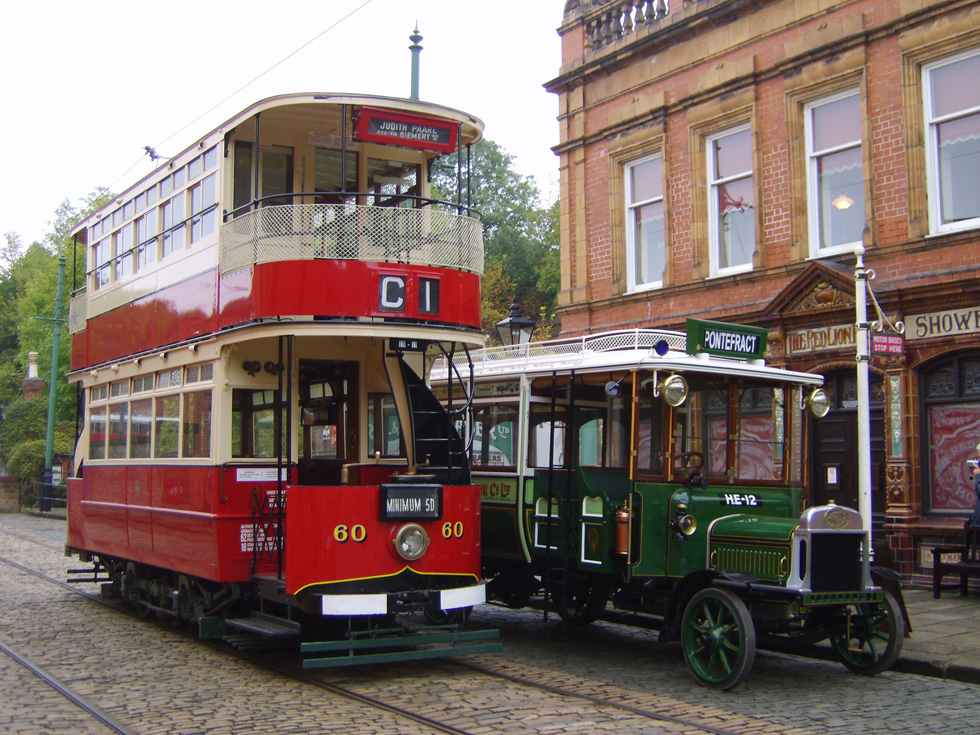 Photograph: The 1913 "combination car" motorbus at Crich in 2007, next to a Johannesburg Municipal Tramways No. 60 tramcar. ©Gordon Burch
On Sunday 8th July, 33 vintage Leyland vehicles will be on display at Crich Tramway Village, as we welcome the Leyland Society to celebrate their 20th Anniversary.
There is one Leyland that we are particularly excited to see arriving on Sunday – a 1913 "combination car" motorbus, which operated as a very early tram replacement service for Barnsley and District Electric Traction Company. It is the only surviving "combination car" motorbus made to tramway specifications and the oldest British built single decker bus in existence.
The Tramway Museum is running a campaign to raise the funds to purchase the bus. We have so far raised over £16,000 thanks to many generous donors, but we still need to raise a further £49,000. In the meantime, the current owner Mike Sutcliffe is very kindly loaning the bus the Museum so that our visitors can see for themselves why we want to make it a permanent part of our collection.
The bus will be on display at the stop outside The Red Lion on Sunday and will soon be displayed in our depot for limited time.
To make a donation please visit https://www.tramway.co.uk/contact/make-a-donation/.
(All those who donate will have their name displayed, unless you prefer to be anonymous, and ask us not to do so).