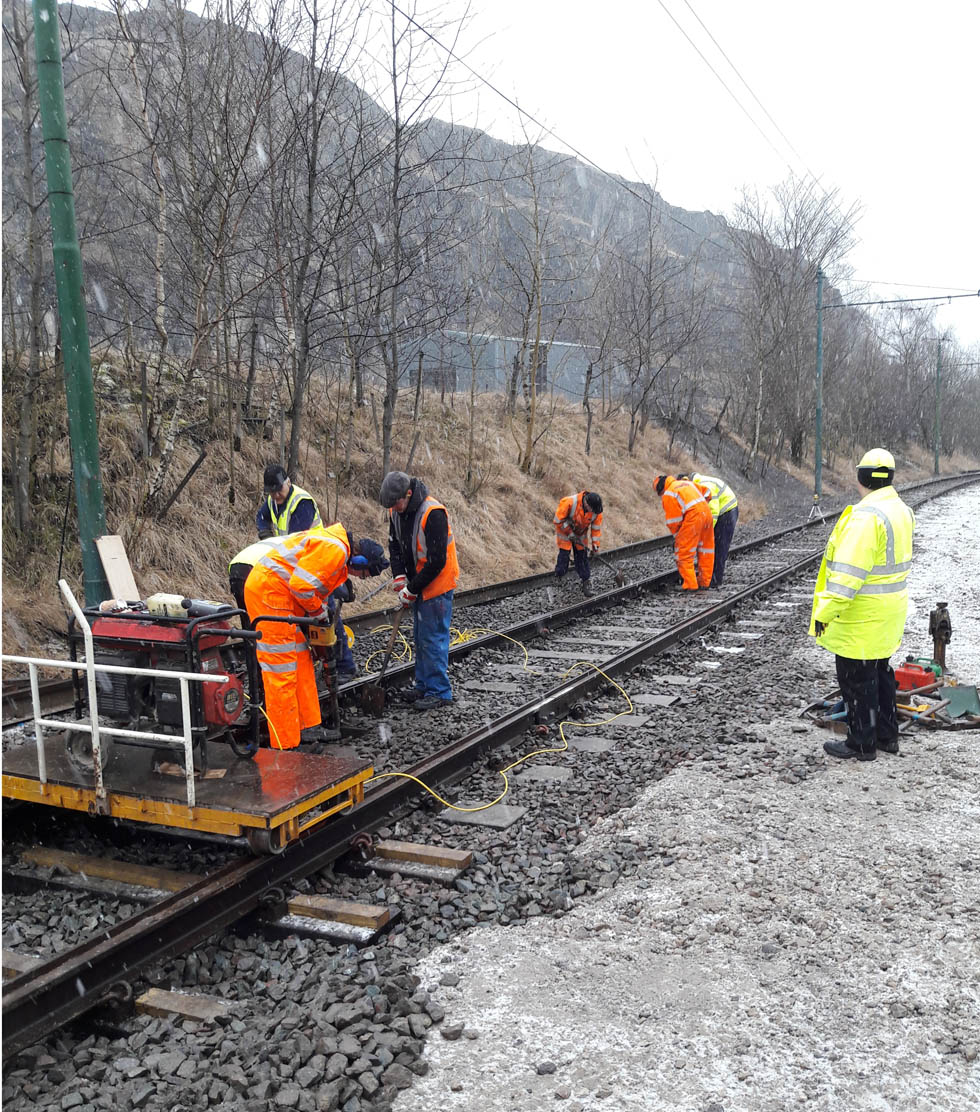 The Track Renewal at Cliffside addresses problems we have with drainage and poor top. Our new track uses the 55G2 rail we acquired some years ago.
We have used good quality second hand material for our new track and purchase nearly new track relatively inexpensively.  We have installed the new track on standard railway ballast. The depth of ballast under the sleepers is 200mm, which will allow good drainage.
We have increased bearer spacing (more bearers per length) and the number of joints in the track have been reduced. We had to design and procure our own fishplates.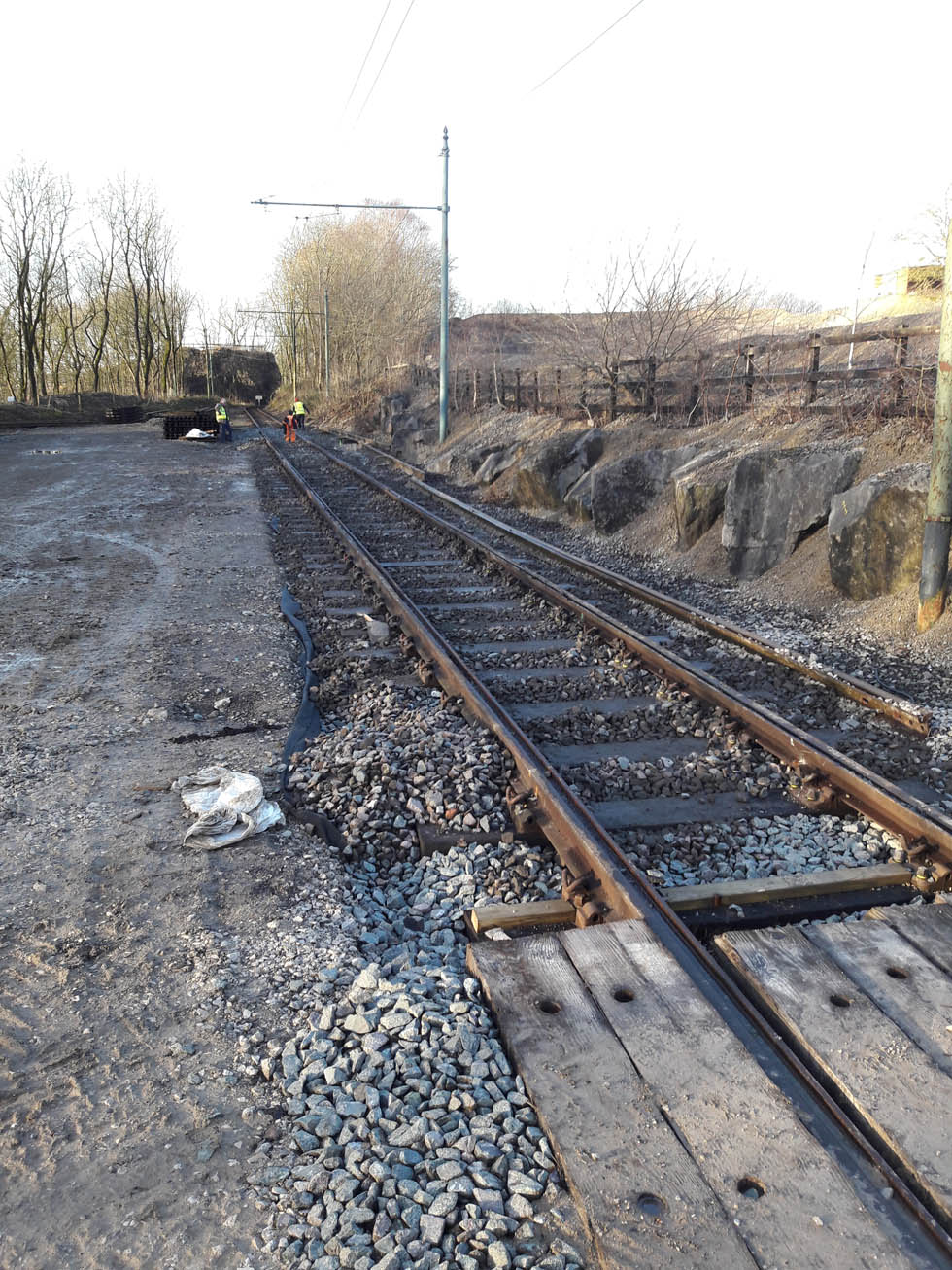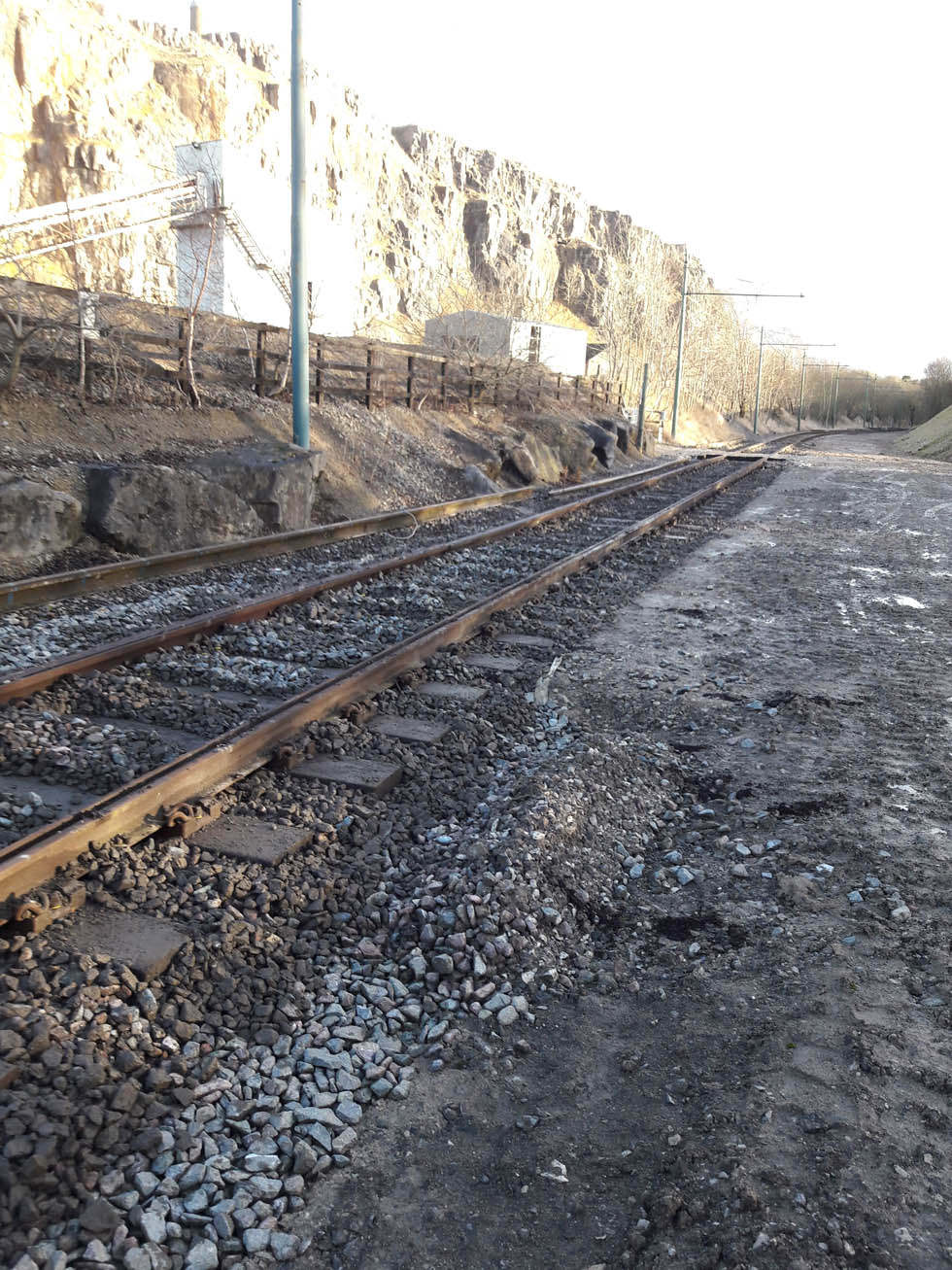 The old stone level crossing, which had stones covering the track, making it impossible to inspect and maintain the track, will be replaced with a wooden one. This will be better for the track and vehicles using it.
Volunteers Vince Storey and Richard Robson bring welding and track expertise to the Tramway Museum Society and have designed and built a jig and template for drilling the fish holes. Normally groove rail is embedded in the street and welded, hence,our track is unique in this respect. Vince and Richard have also solved the problem of joining two different rail sections together at Cliffside. Cleverly, they have matched different fishplates and welded them together.
Darren Roberts (external contractor), under the direction of Facilities Manager, James Brett, has undertaken the excavation and material recovery. We will re-use suitable reclaimed sleepers. The accuracy of Darren's dig is very impressive.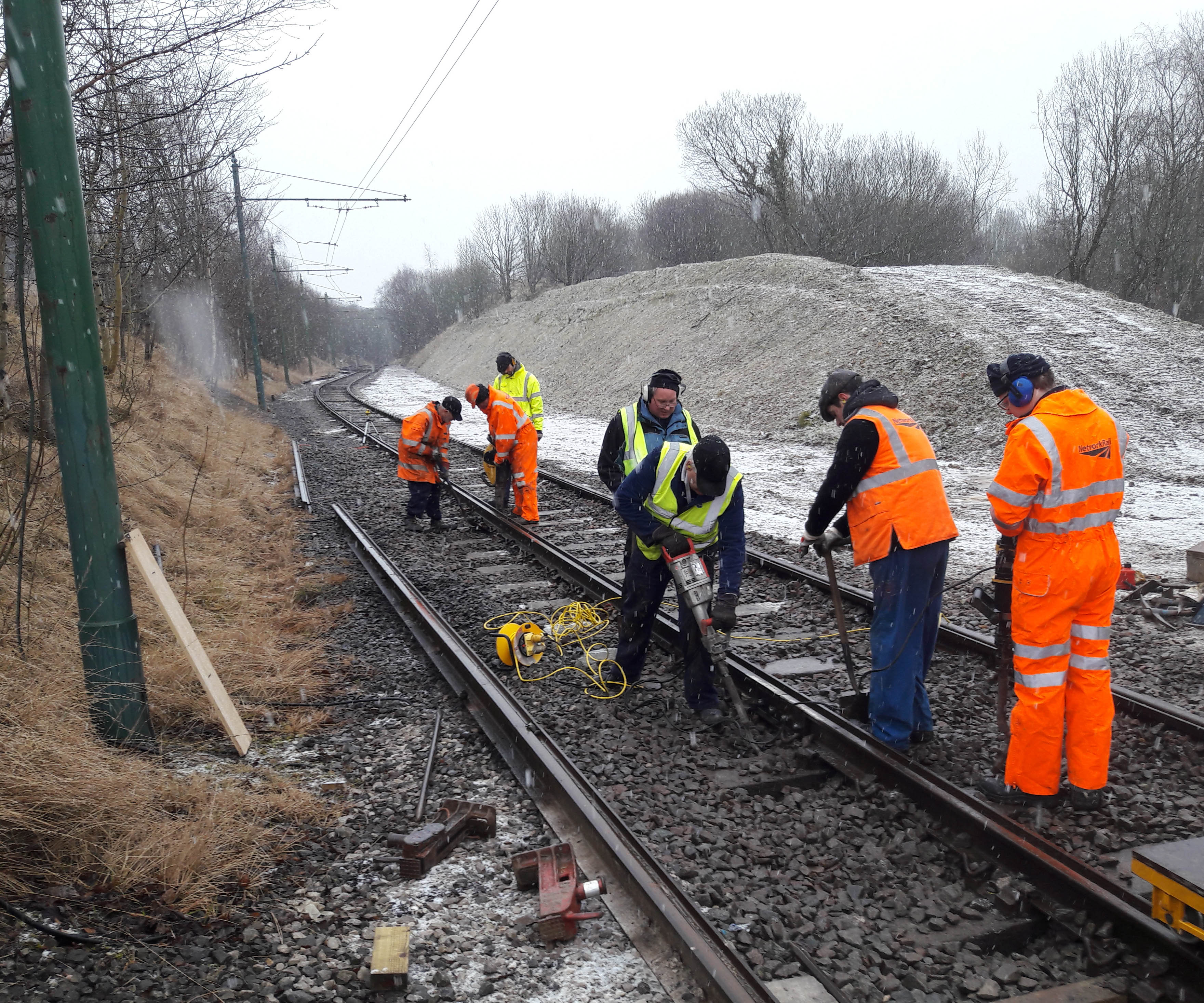 Our new young Permanent Way gang of volunteers, which includes Amy, Diarmuid, Fion and Sam, have been working every Saturday since November. They have stripped the old track, and carried out the level scheme. As well as lining the track, they have used surveying equipment to put the new track back in its correct position using jacks, under the watchful supervision of another regular volunteer, Chris Martin.
The next job is to drill 88 holes in the rail and fit 22 pair of fishplates. When this is done we will lift, pack and line the track.
As the first major track renewal undertaken by the Museum for some time, the project has been a valuable learning experience. It puts us in good stead for future works. Congratulations to all involved!