Soon after closure of Crich Tramway Village for the winter,the new insulated panels for the depot roof were delivered. Much to the delight of our Curator, Laura Waters who is eager that the project to protect our tramcar collection should proceed quickly.
Contractors had already set up the required access. Removal of the old roofing, and replacement with the new panels commenced immediately.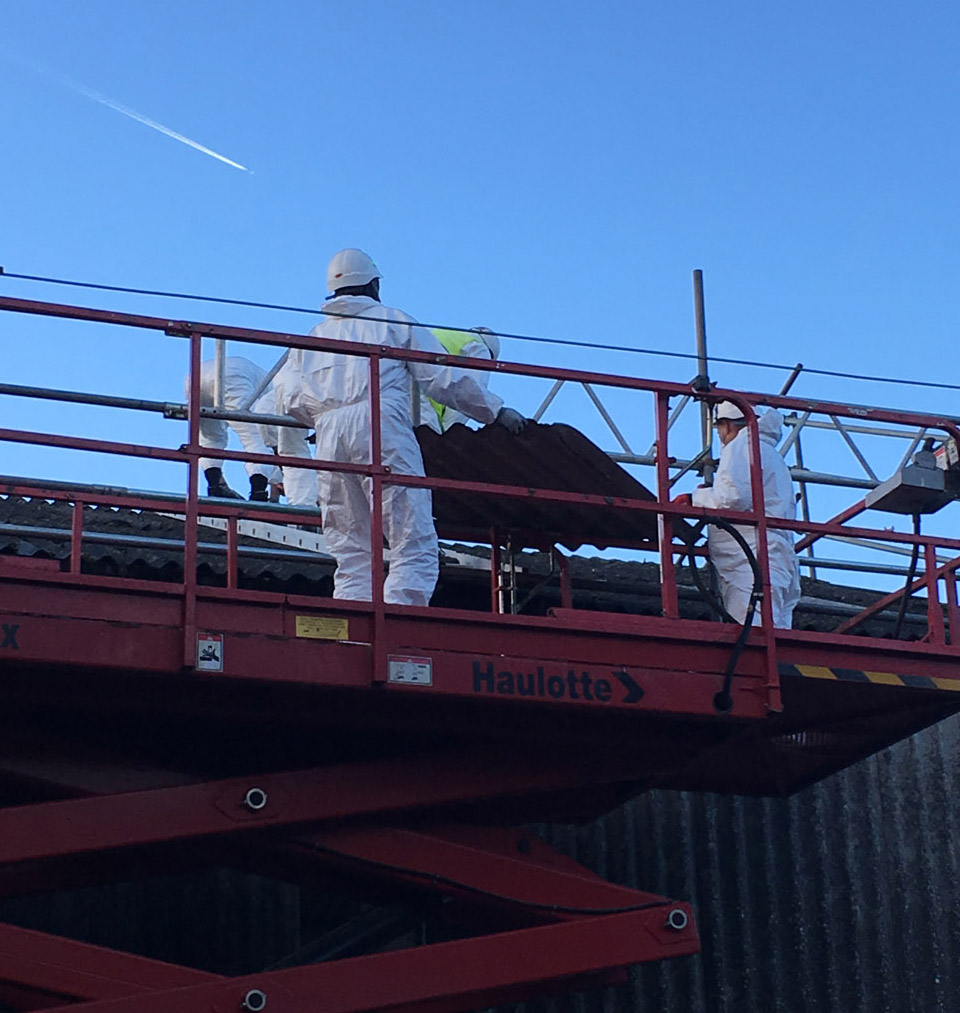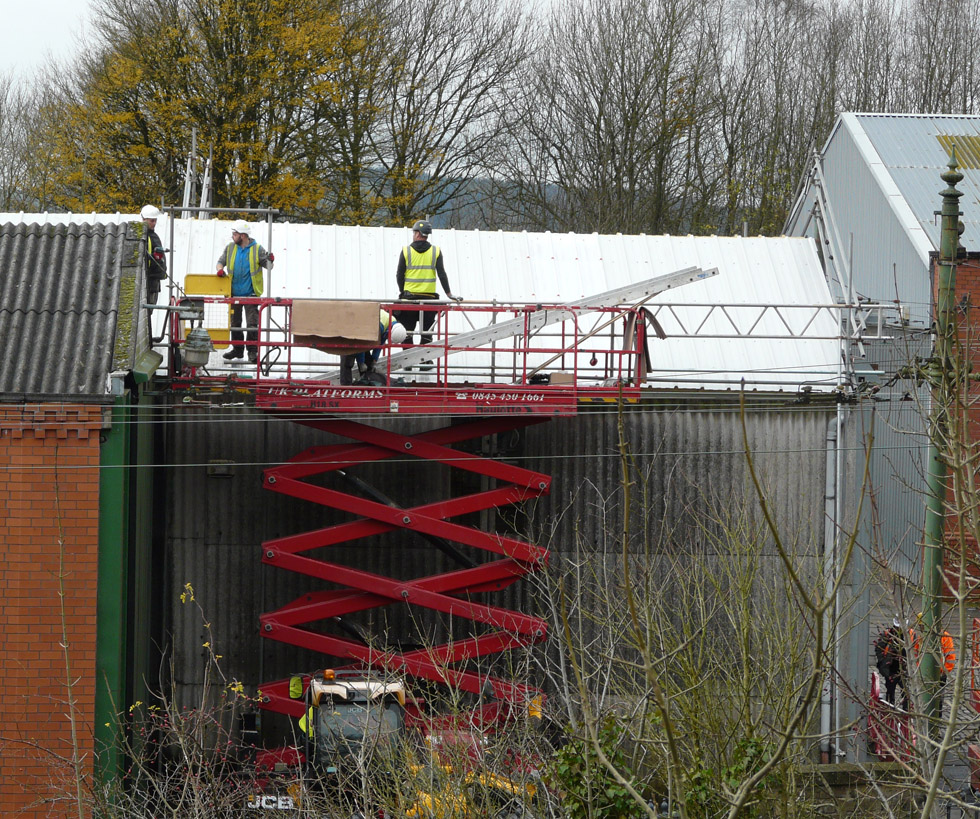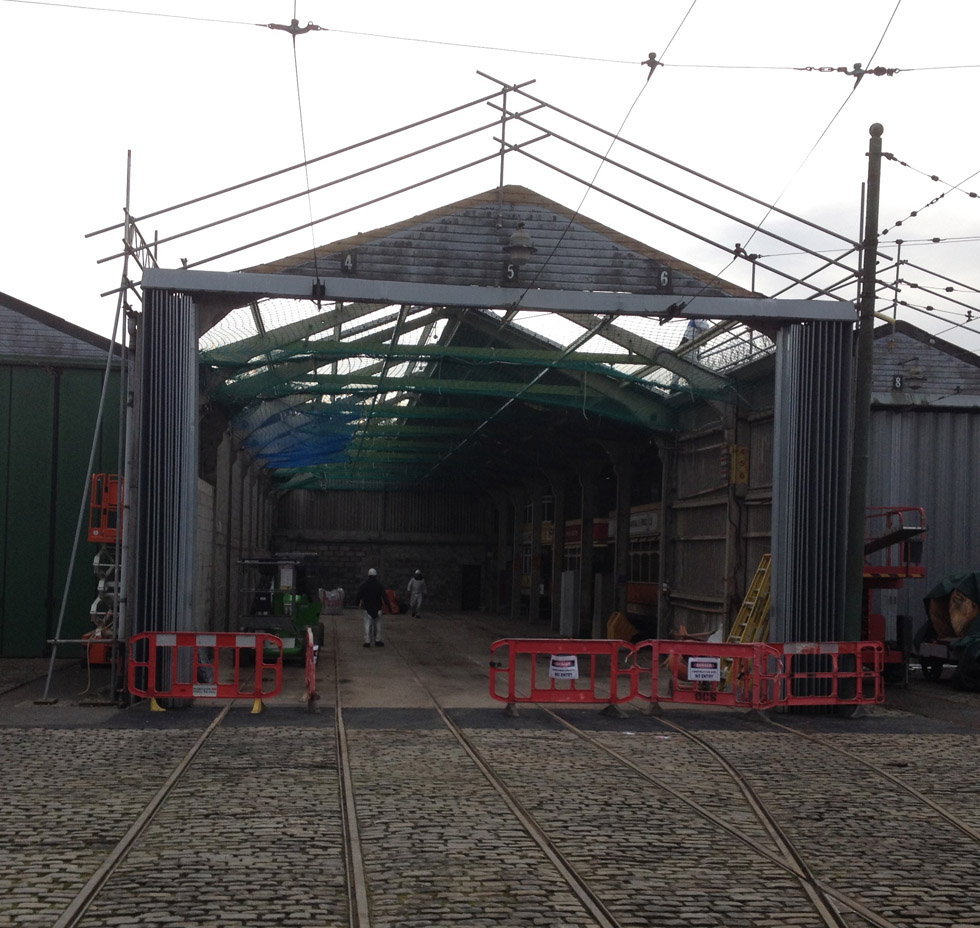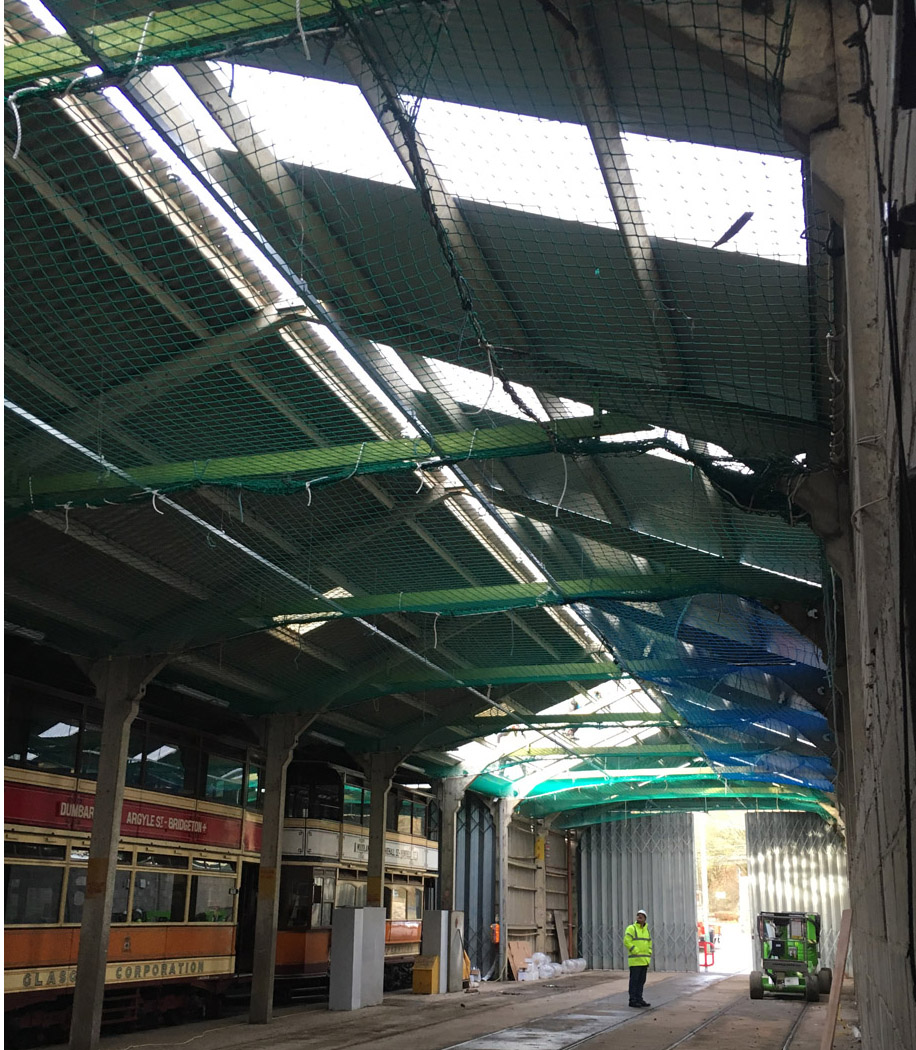 Whilst waiting for the roofing contractors to start work the opportunity was taken to install some of the fittings for the improved lighting system.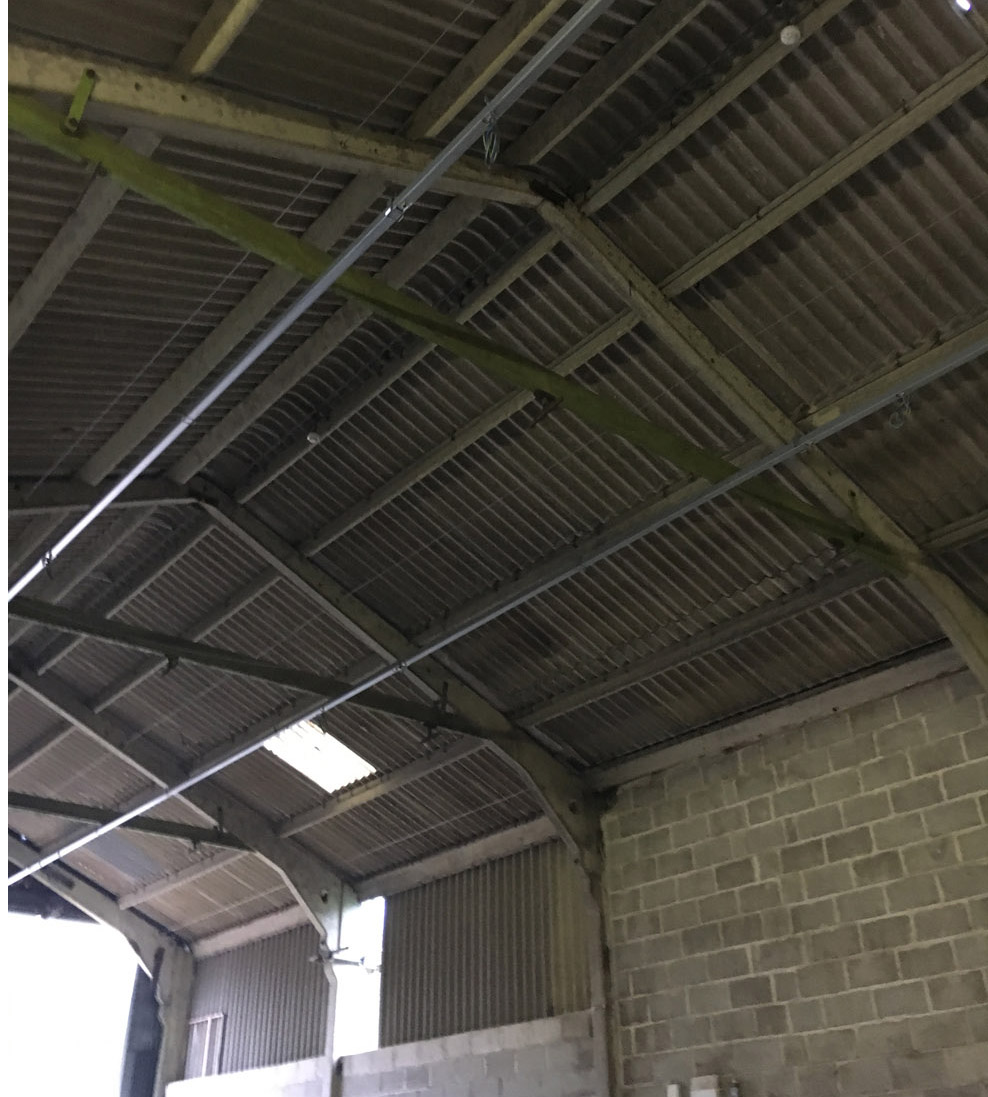 Progress is also being made to improve the surface of the access smooth-way and accommodate the new depot doors at a later stage of the refurbishment plan.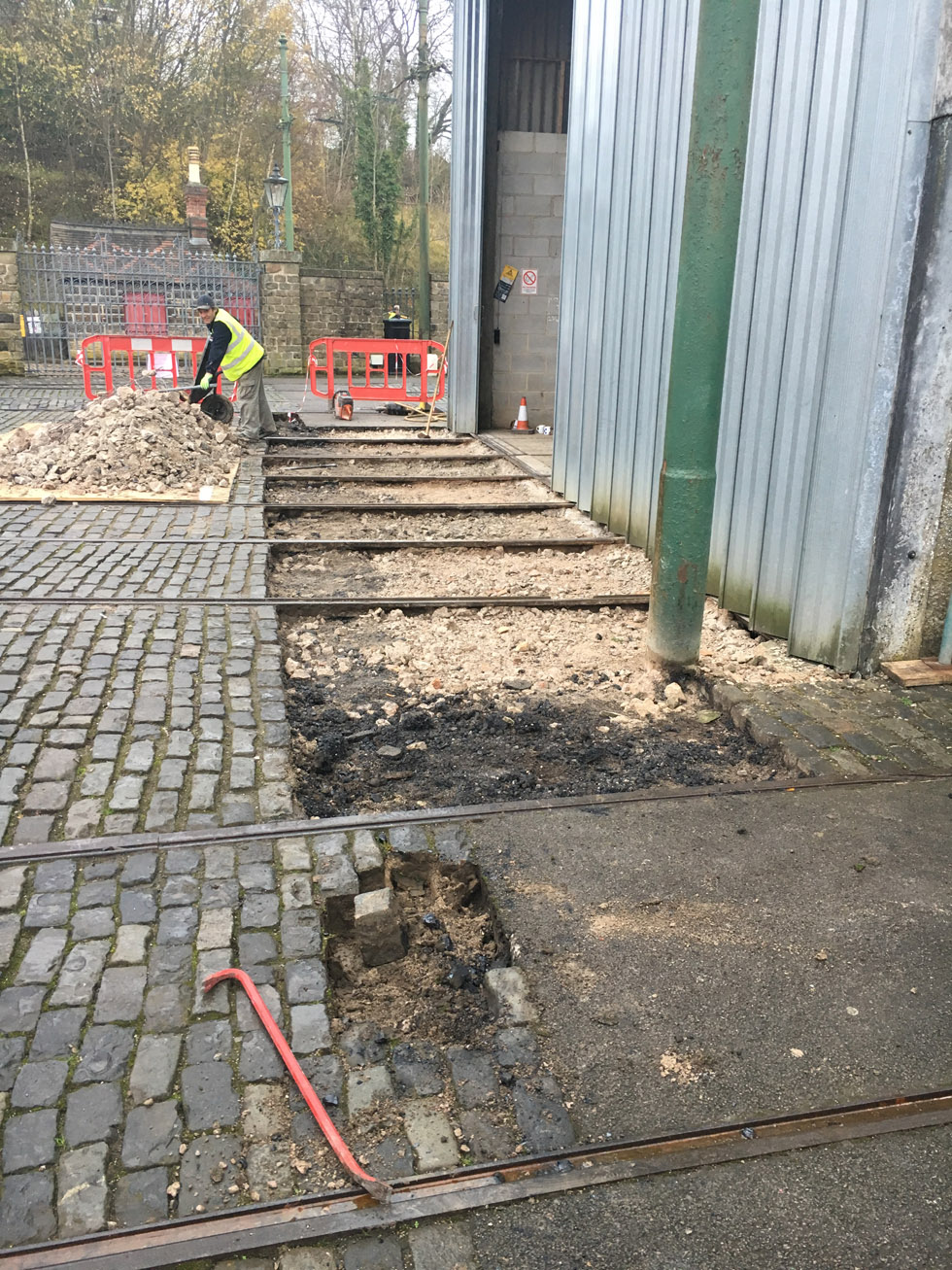 The roofing of Depot 2 is now complete and the contractors are ready to start depot 3. The overhead views below show the progress being made and what is left to do.
The Depot Refurbishment is generously funded with help from the DCMS / Wolfson Museums & Galleries Improvement Fund.