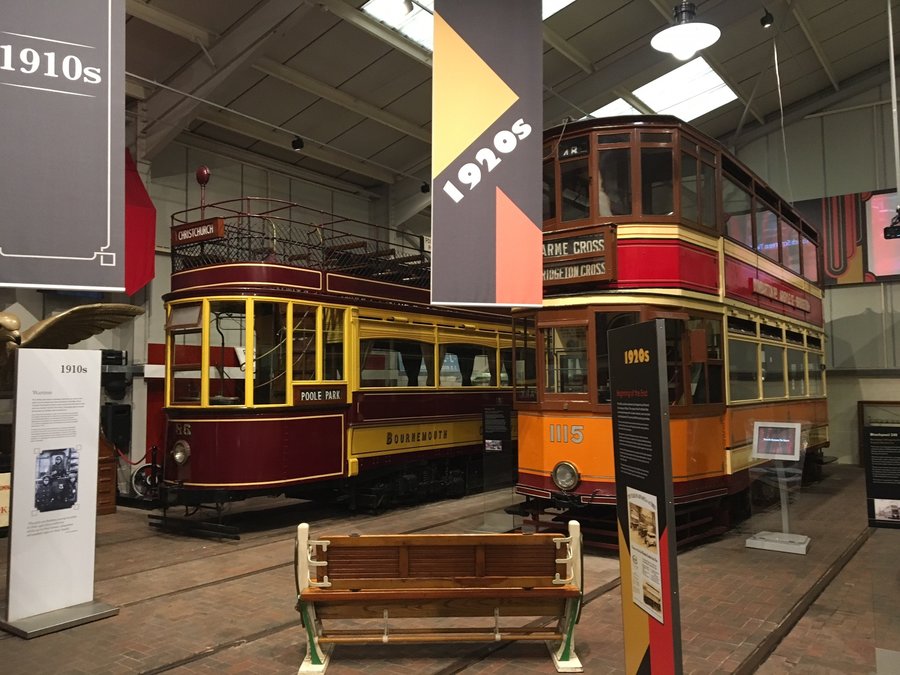 Just a week after being the star attraction of our Tram Day event Bournemouth 85 was on the move again. Members of our Workshop team were hard at work as they spent Saturday 23rd September moving  85 into its new permanent display location in the exhibition hall.,
The new 3ft 6in track was in position, other tramcars had been moved around in the Century of Trams Display, ready for 85 to take up residence. The plan was move Glasgow 1282, Howth 10, Brussels 96 and Leicester 76 all out, and then move 85 into the position where Leicester 76 had previously been located.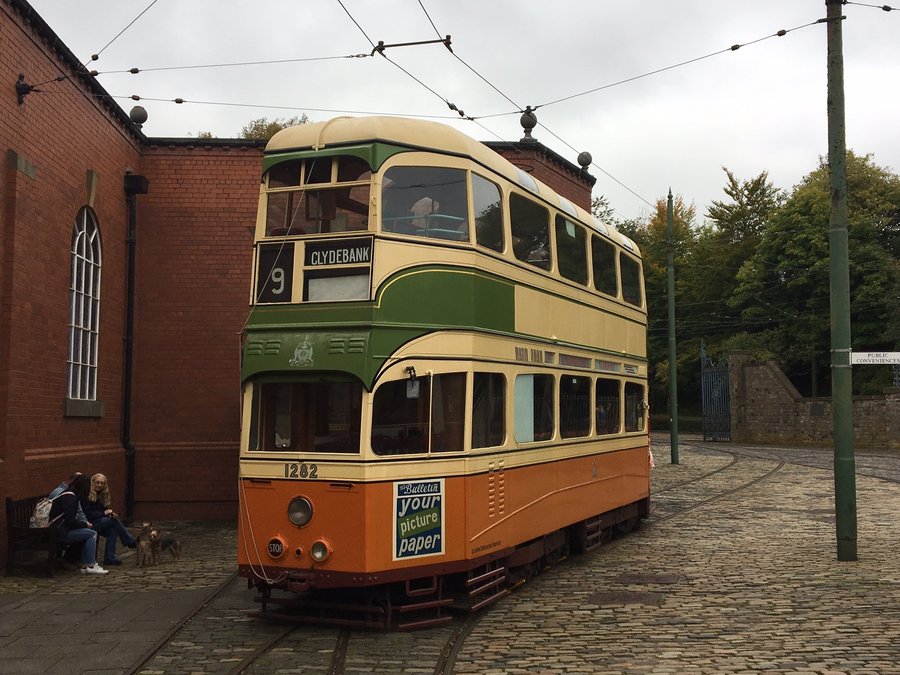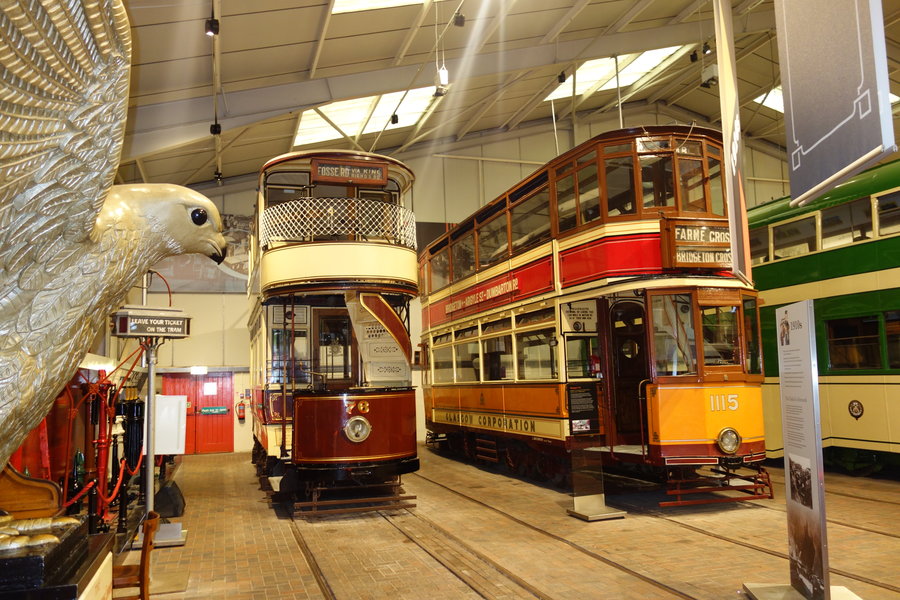 The photos above show Glasgow 1282 out on display on the depot for the day, whilst the rest of the moves took place. 1282 is now back  in the main depot, after its brief storage in the Exhibition Hall. The other photo shows one last look at Leicester 76 in its old position before being replaced by Bournemouth 85. Leicester 76 is still a part of the display in the Exhibition Hall.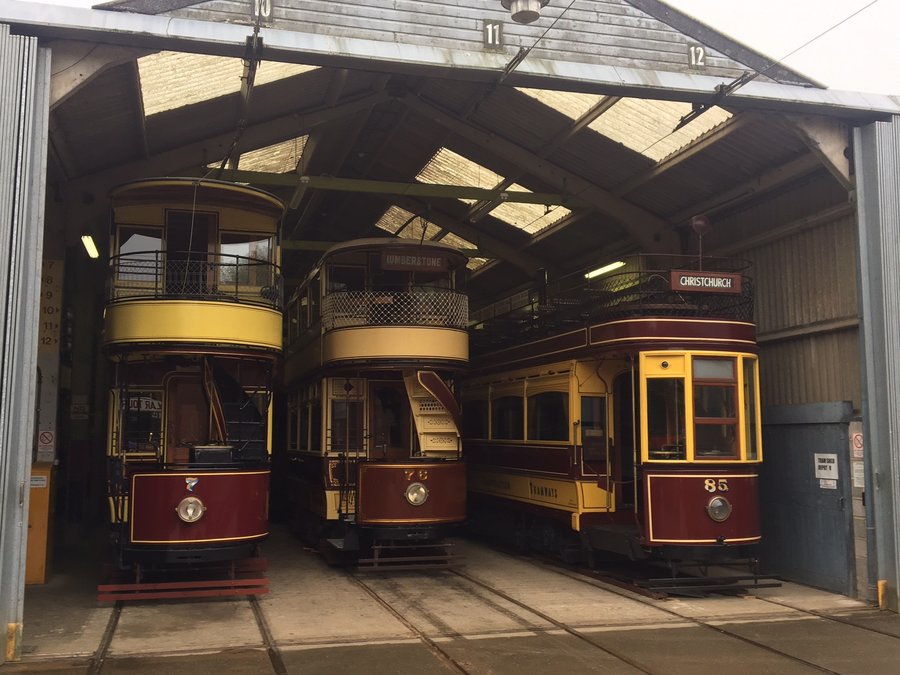 We're never ones to miss a good impromptu line up, and this stunning photo above shows one that cropped up at the beginning of the day.
As some of you will have seen during Tram day, moving 85 is no easy task with it being a narrower gauge to all our tracks, which is why we have been using a temporary set of bullhead rails to move it around. Its an awkward and strenuous task moving the rail around, setting it up as temporary track and then guiding a tramcar along it. Our team worked tirelessly throughout the day, and there were some tricky points where we had to go backwards in order to go forwards, or realign part of the rail.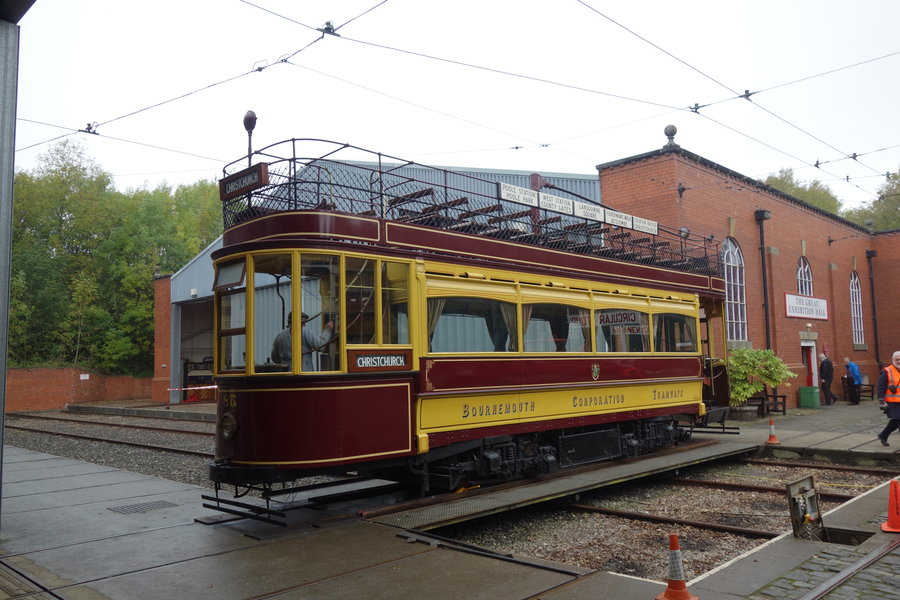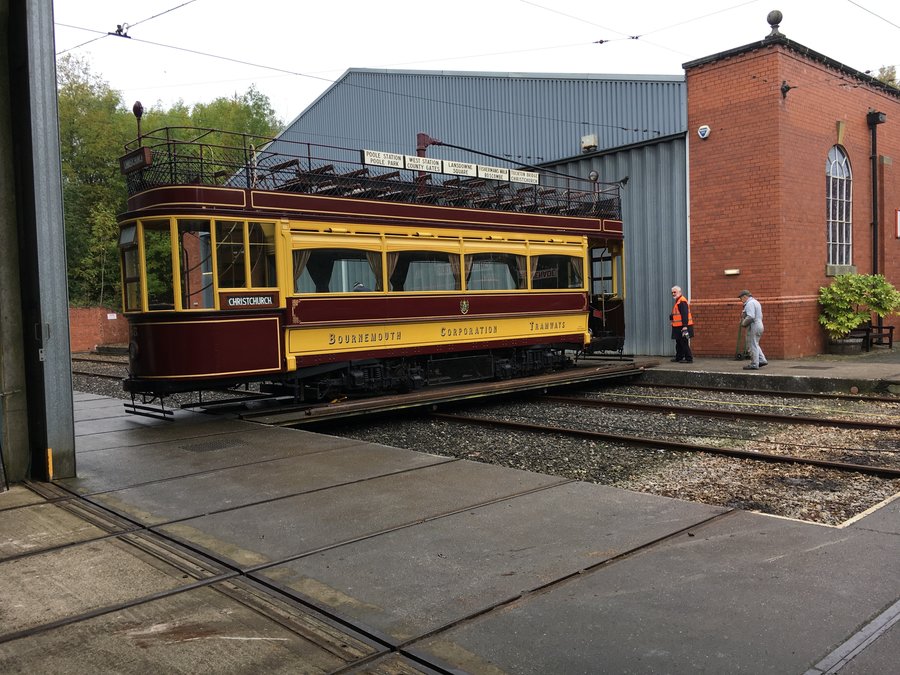 Slowly as the day went on, the temporary track took shape and the tramcar started to move into the exhibition hall.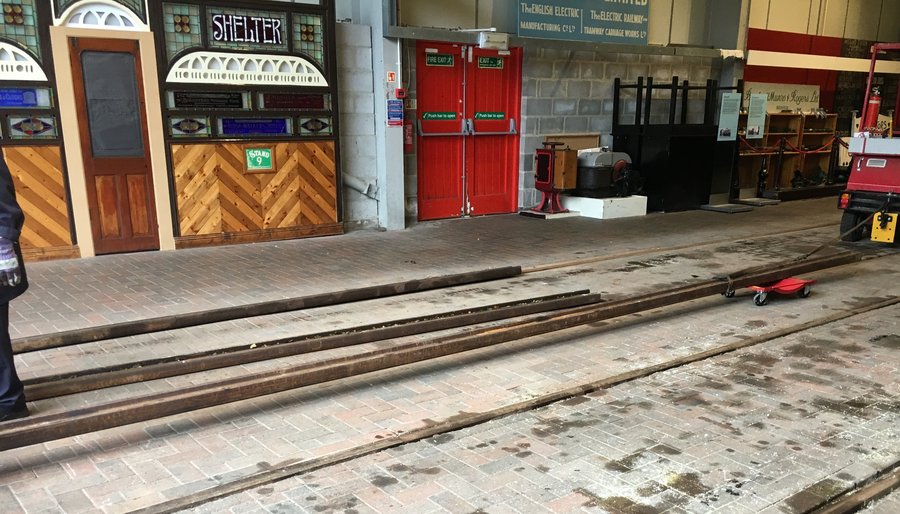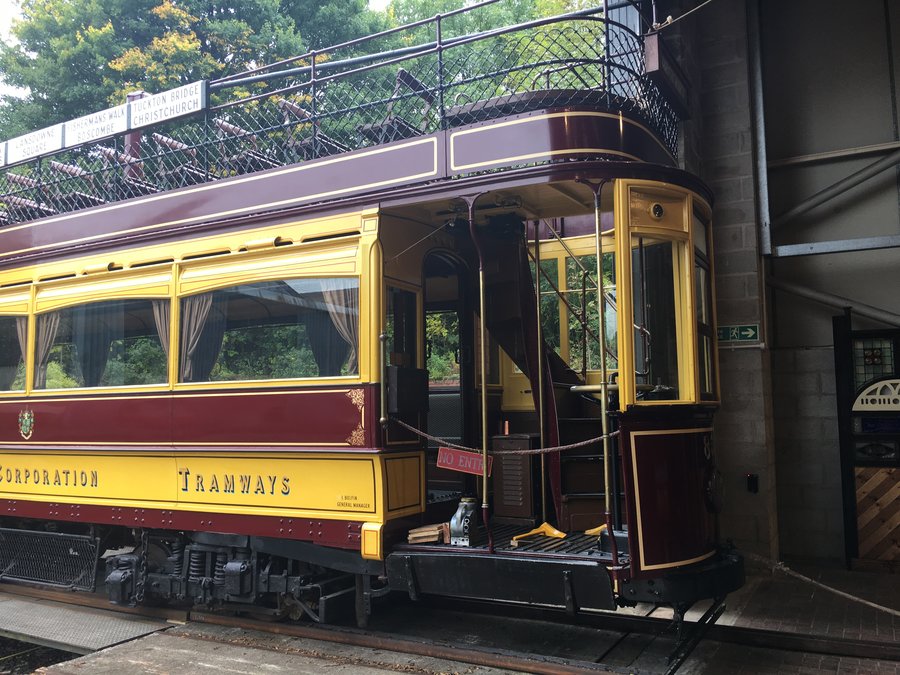 Moving 85 into the Exhibition Hall was the final step in a project that we started more than a year ago, and has involved staff and volunteers from across the Museum, in what has been one of the most challenging tramcar moves we have ever undertaken.
Seeing the tramcar move through the Hall and finally drop onto its special narrow gauge piece of track, was a rewarding sight and something the whole team here at the Museum is incredibly proud of.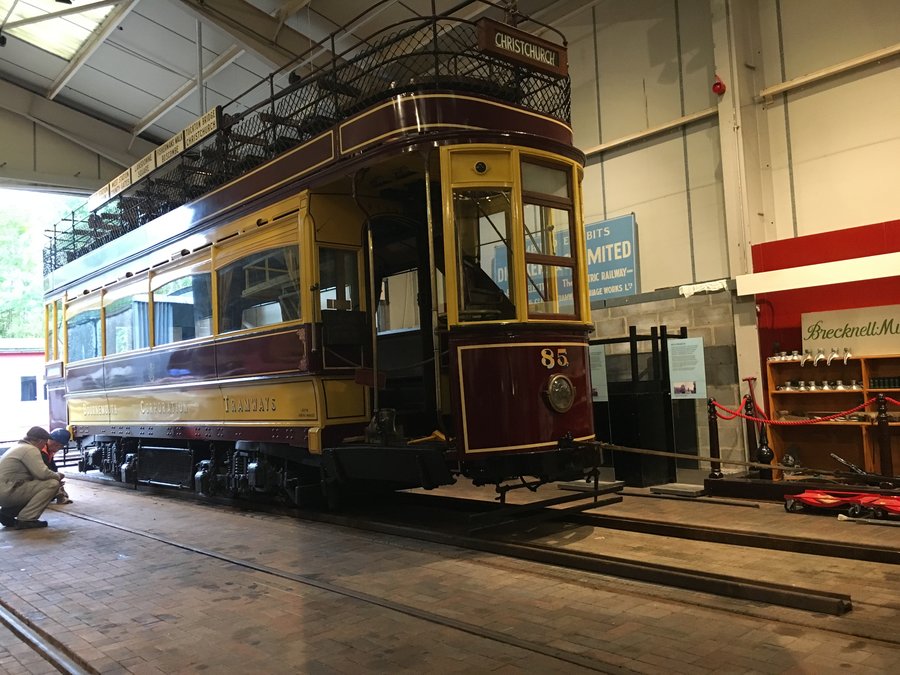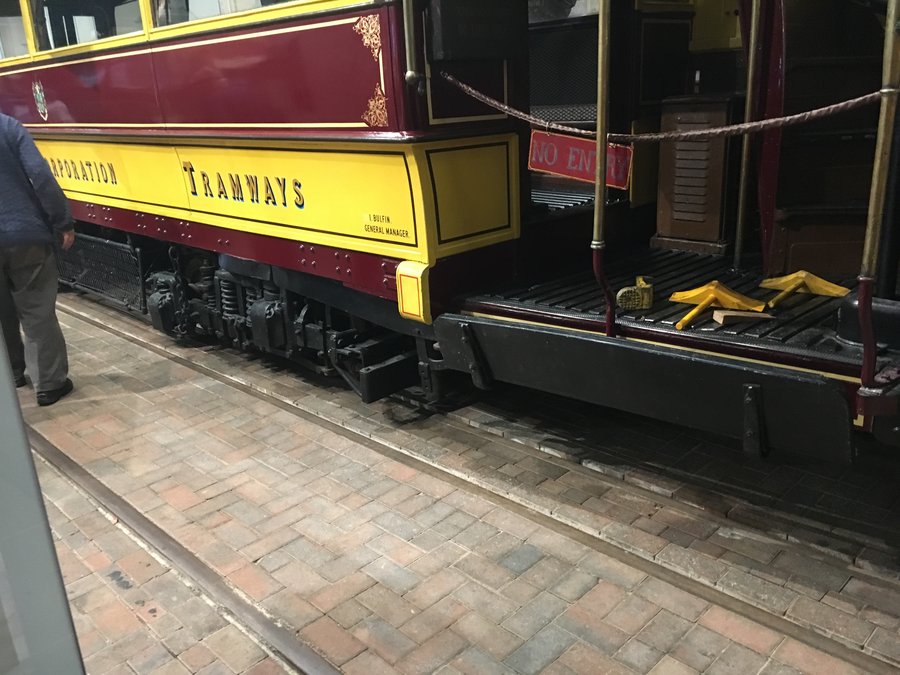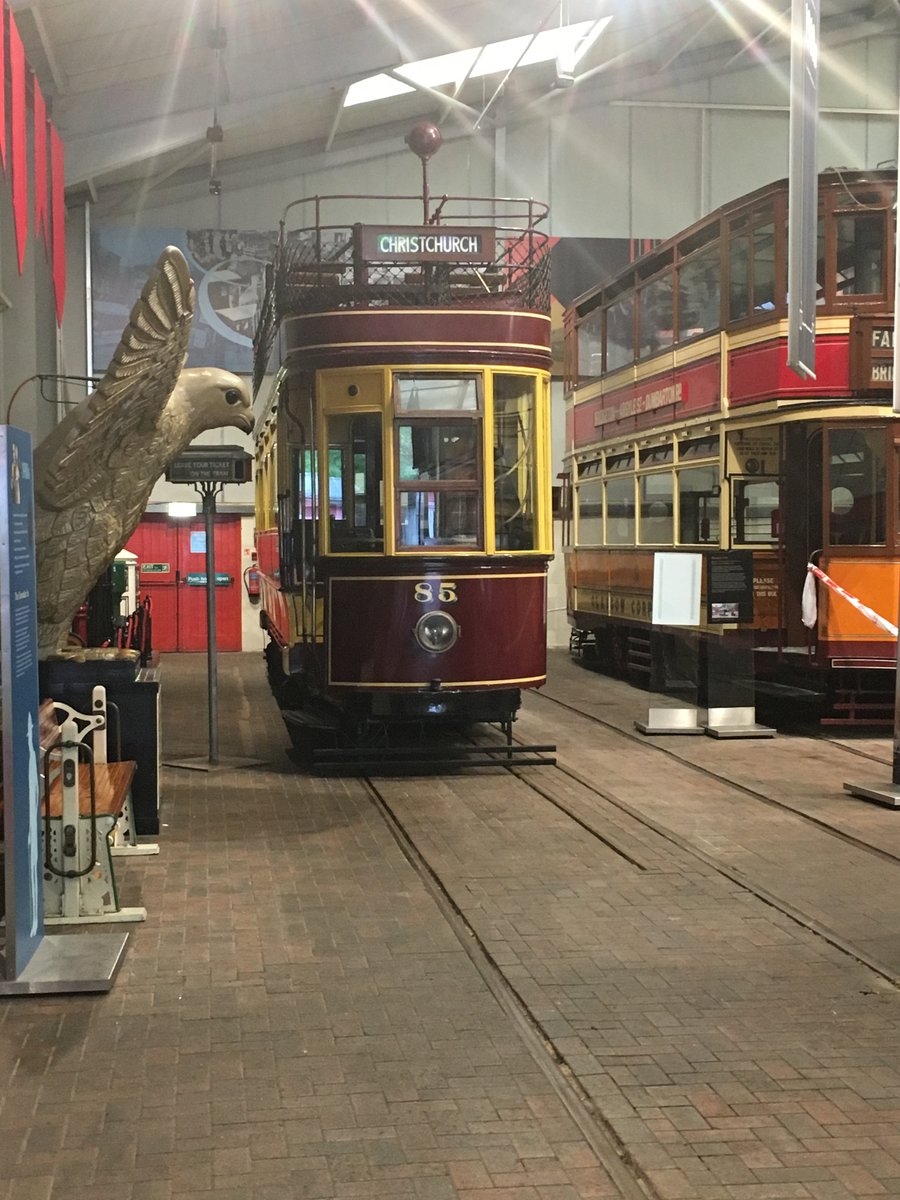 We think that 85 makes a fantastic addition to our Century of Trams display in the Exhibition Hall, and we are delighted to finally have the tramcar in its new home and part of the collection here at the Museum.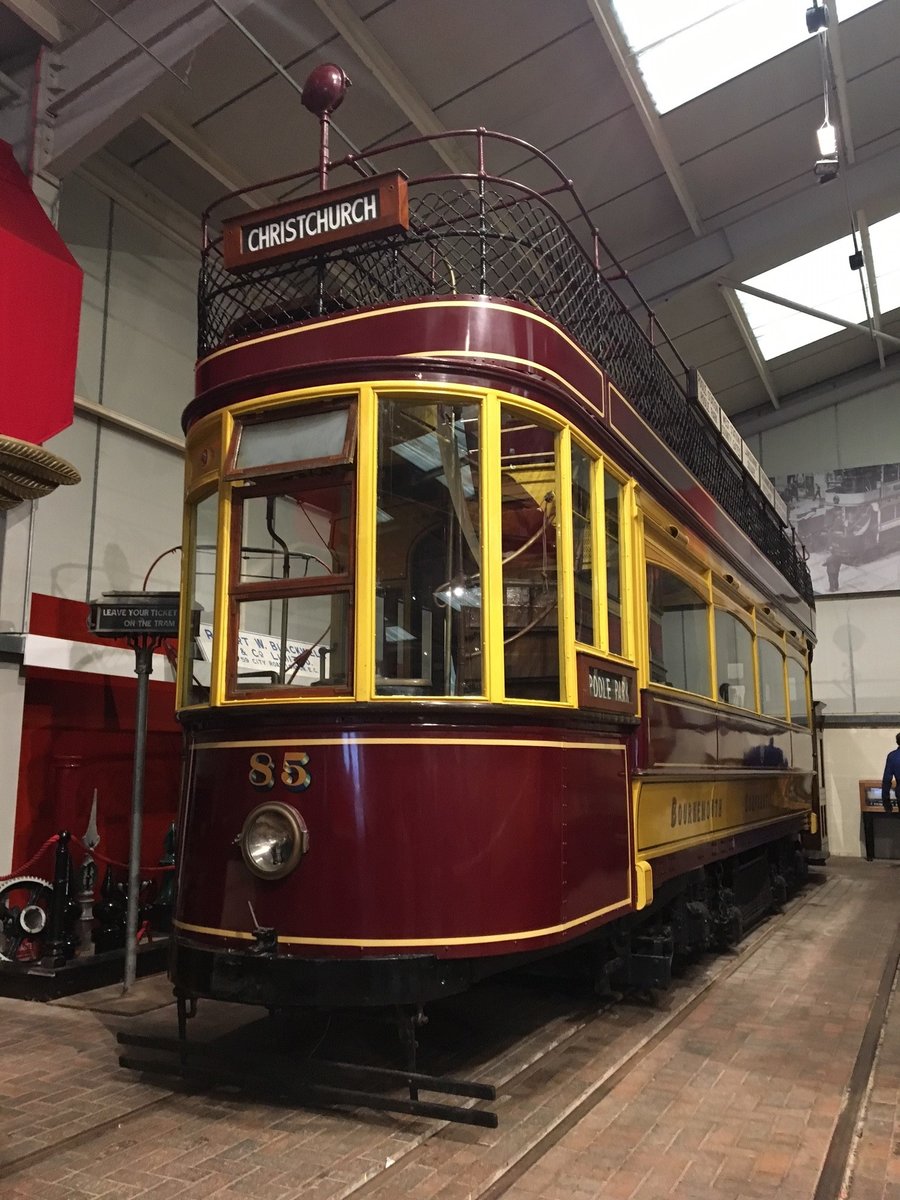 All photos courtesy of Mike Crabtree, Dan Heeley and Laura Waters