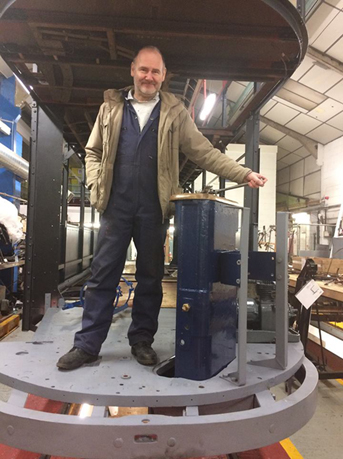 Peter Whiteley, the volunteer lead on the electrical system for Bluebird, checks the feel of a newly installed controller. Possibly imagining what it is going to be like to drive the iconic tram.
First generation trams had either two axles, each carrying an electrical motor, or four axles, in which case there would be electrical motors on either two or four axles. Bluebird boasts the power of four axles and four motors.
The motors are powered from an electrical supply of 500-600V Direct Current. The amount of electricity being delivered to each motor determines the speed of the tram and is controlled by changing the resistance in the circuit. The mechanical device, by which the motorman (driver) achieves this, is called a controller and is the big black box with a handle on top that you see on both platforms of most of our trams.
This photograph (right) shows the same controller from the driver's view. It is almost complete but, with the cover yet to be fitted, you can get some perception of the complexity.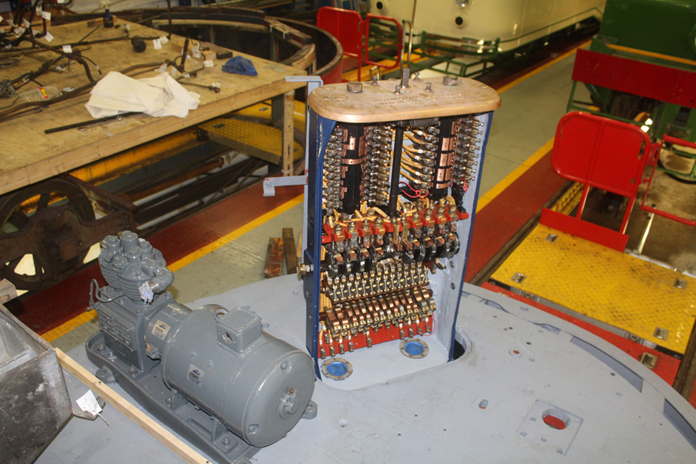 To give some idea of the task involved in restoring the controllers, the next image (right) shows the first, almost fully restored, controller with its partner in the condition in which it was removed from the tram.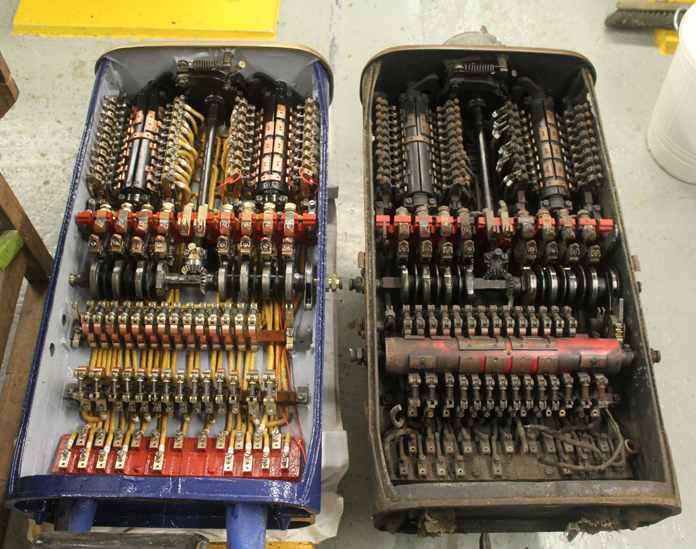 Work is now well underway on the second of the controllers. The task involves many hours of painstaking, intricate restoration but the results speak for themselves.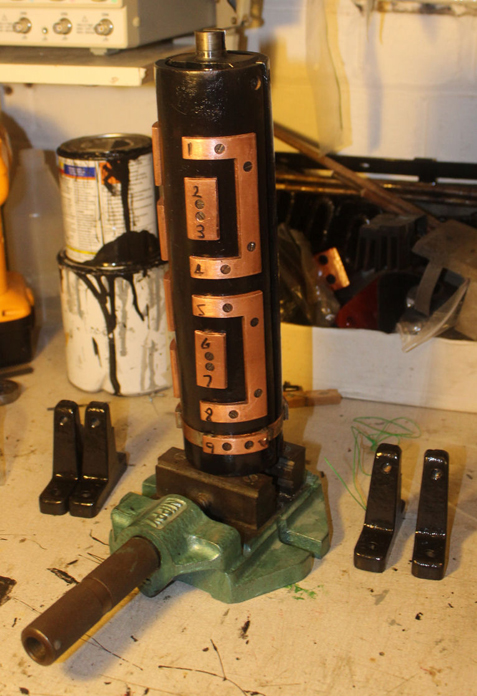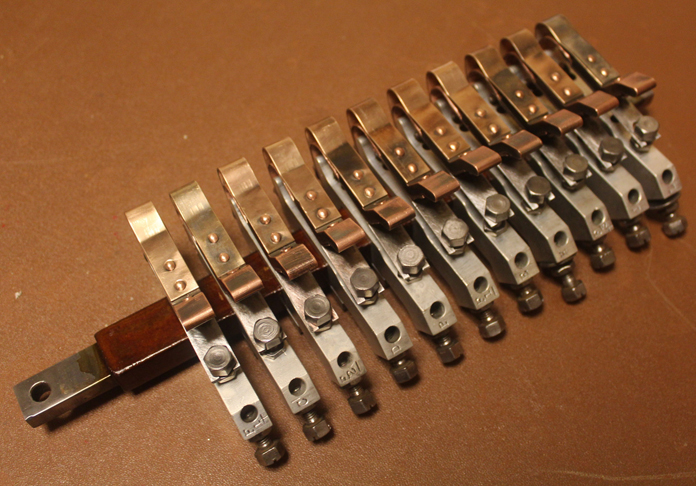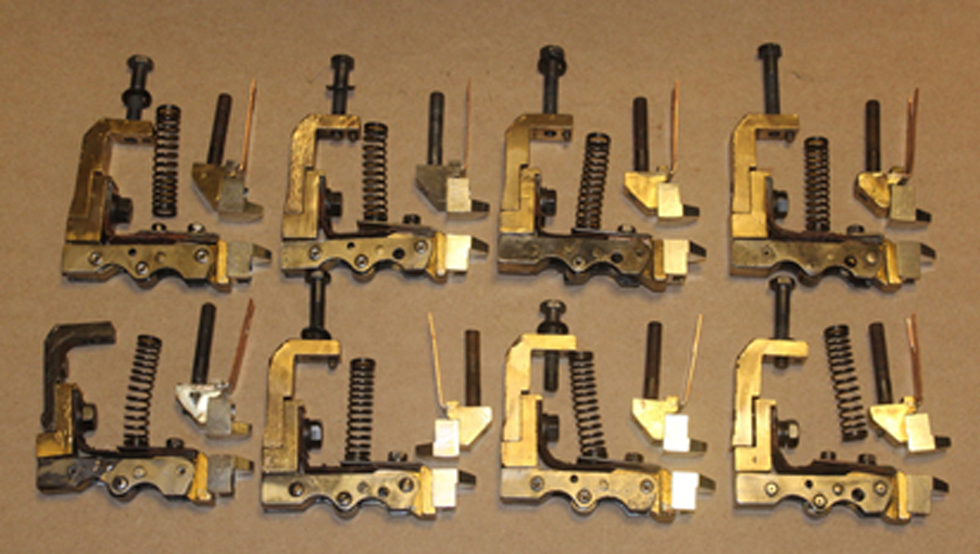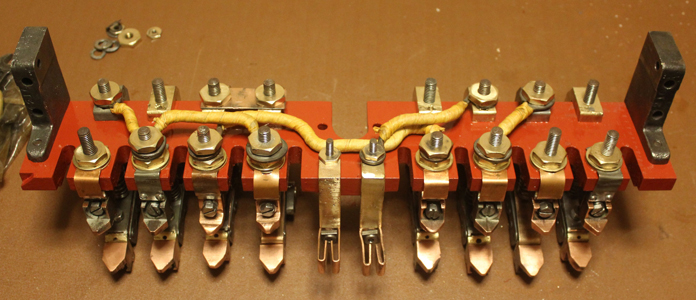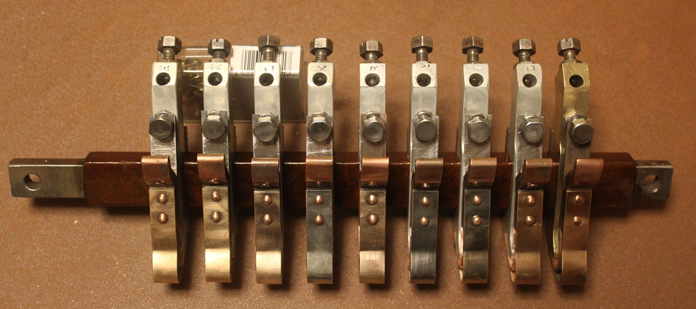 Much remains to be done on the major project to restore Bluebird to its 1932 glory but our Restoration Workshop is also caring for the other items in our collection, particularly the operational fleet. Volunteers are always required, but we particularly need DC electricians (anyone who has recently retired from such a role in the rail industry would be ideal) and machinists with recent experience. If you have experience and would like the satisfaction of putting your skills to use in a high-achieving, but friendly, environment please view our website on: http://www.tramway.co.uk/volunteering/