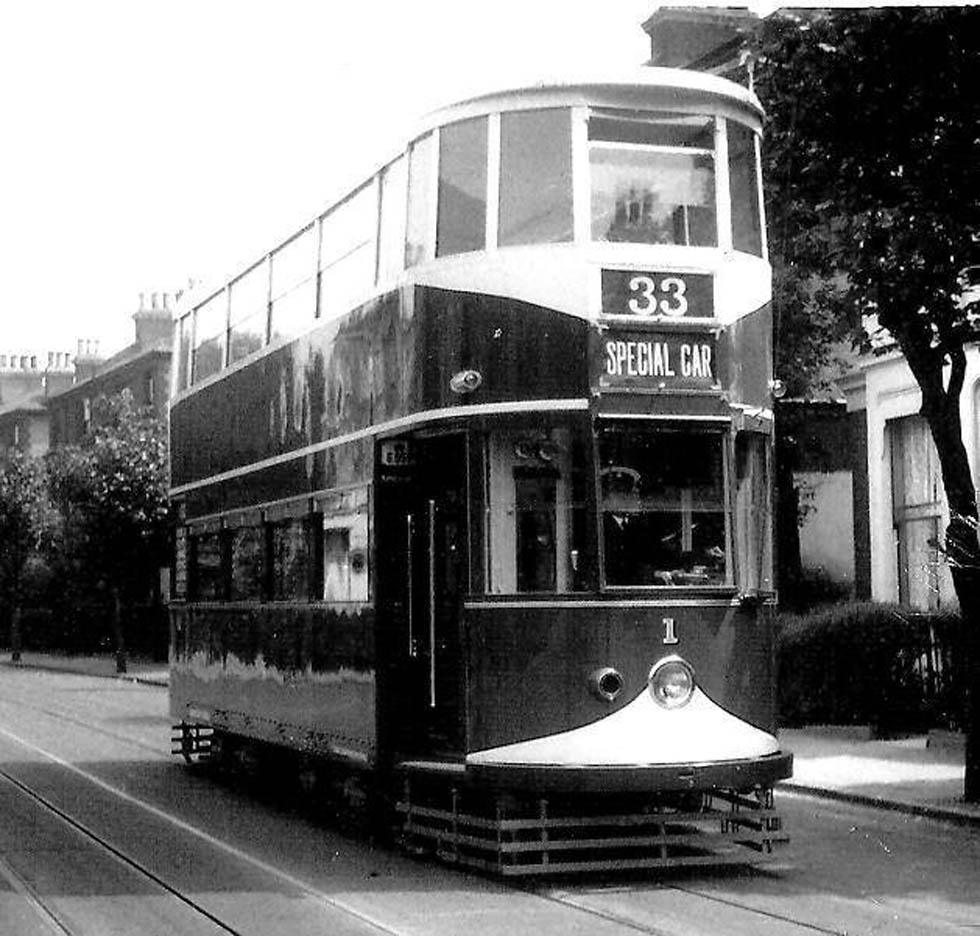 Pipe Dreams – Or Nightmare?
You may recall from our previous blog report on Bluebird (December 13th) that the extensive air supply system had been set out on a wooden platform to provide a template for reconstruction?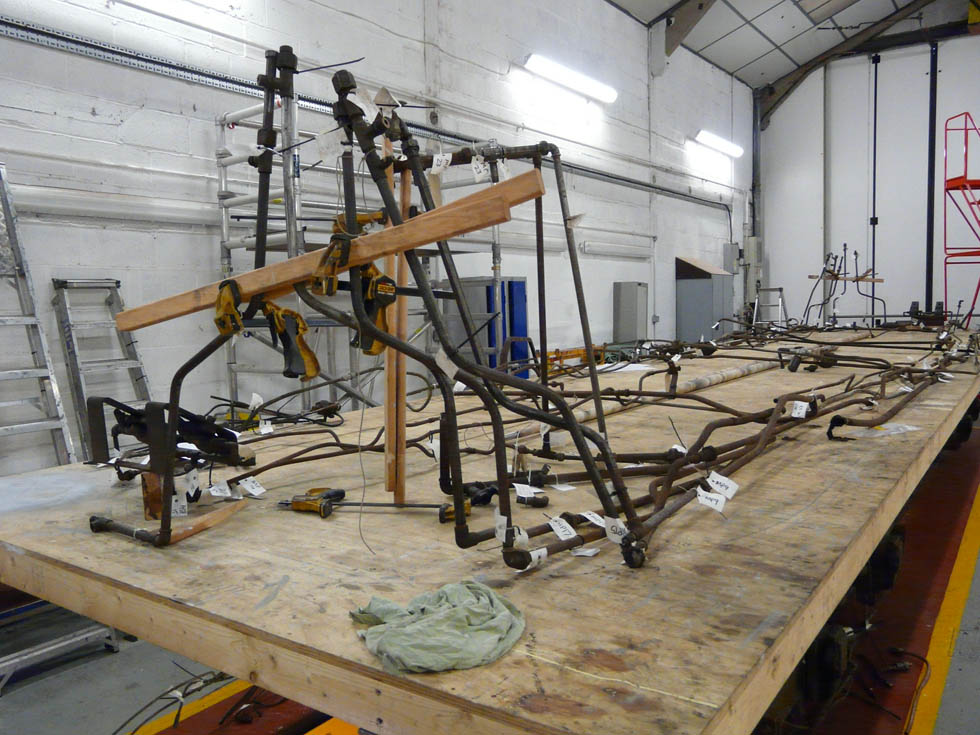 The body of the car continues to take shape and work has commenced, over the last few days, to reconstruct the pipework and the Restoration Workshop has acquired a new, and essential, piece of equipment, a hydraulic pipe bender to facilitate this task.
Most of the pipework had been in place since the tram was built in 1932. External corrosion is evident, and there is probable internal corrosion, so it is all being replaced with new galvanised steel tube. In this view of the pipe bender the original is on top and, underneath, you can see the replacement showing how closely they can be matched!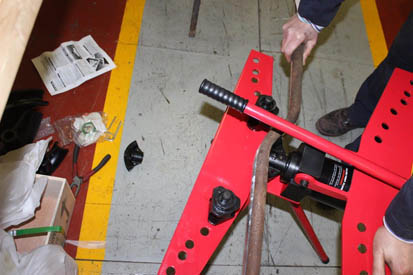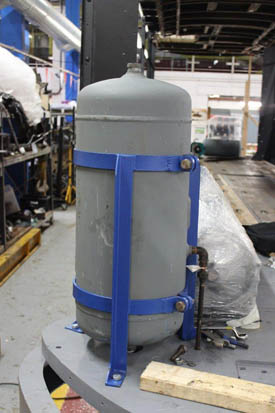 These early installations are for the air supply system, which will link the electrically driven compressor to the four storage tanks, one of which is shown above right, having been temporarily fitted to assist in pipe alignment.
A long length of new pipe is shown being formed, using a pipe bender, by one of our volunteers.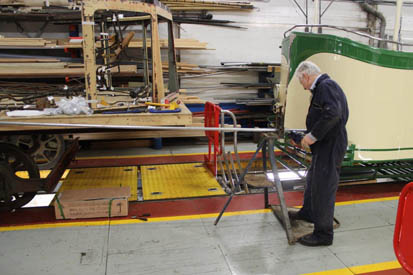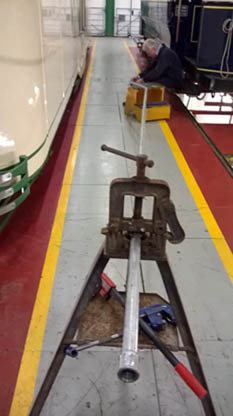 Once formed the pipes are being correctly aligned and fitted to the underside of the car, as shown in the two photographs below.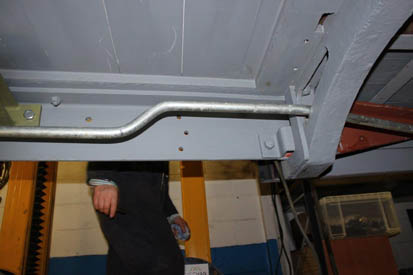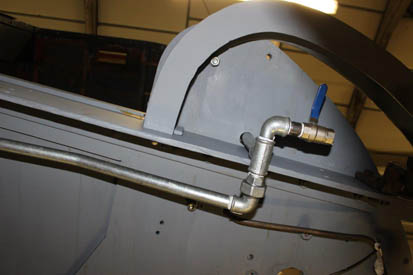 Whilst we have a template for the pipework, in the shape of the network removed on disassembly, the intention is to restore the tramcar to as near original condition as possible there are challenges involved. Changes had been made over time to the layout, particularly during Bluebird's years in Leeds to suit conditions in that organisation. There are no original drawings or photographs of the 'plumbing' available so reasoning prevails!