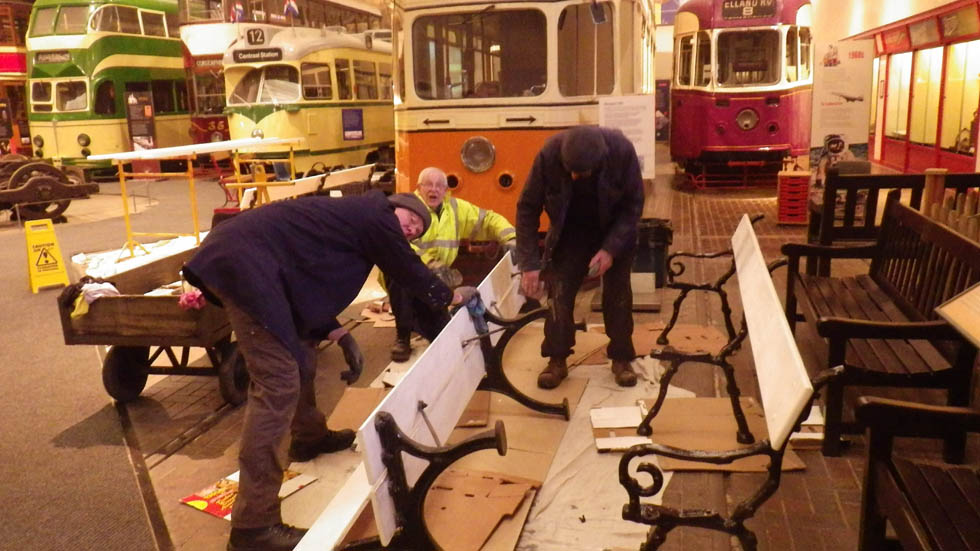 A small army of people (consisting of contractors, our employees and dedicated volunteers) are working hard to be ready in time for the fast approaching season.
Stephenson Place is a hive of activity, with contractors using scaffolding to access and repair the roof of the Main Library Building where most of the damage was caused by the mini-tornado we experienced a few weeks back.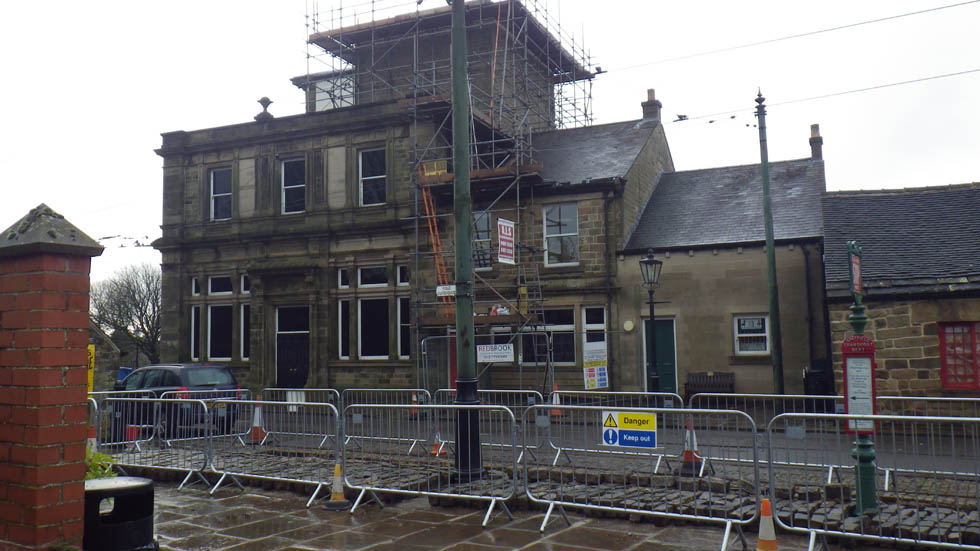 On the other side of The Street our own employees have lifted, and are now replacing, the setts in the area of the terminal tram stop. This area takes a lot of wear, with most passengers alighting here, and relaying the setts will restore a level service. Once they are laid the spaces between the setts will be infilled and then sealed.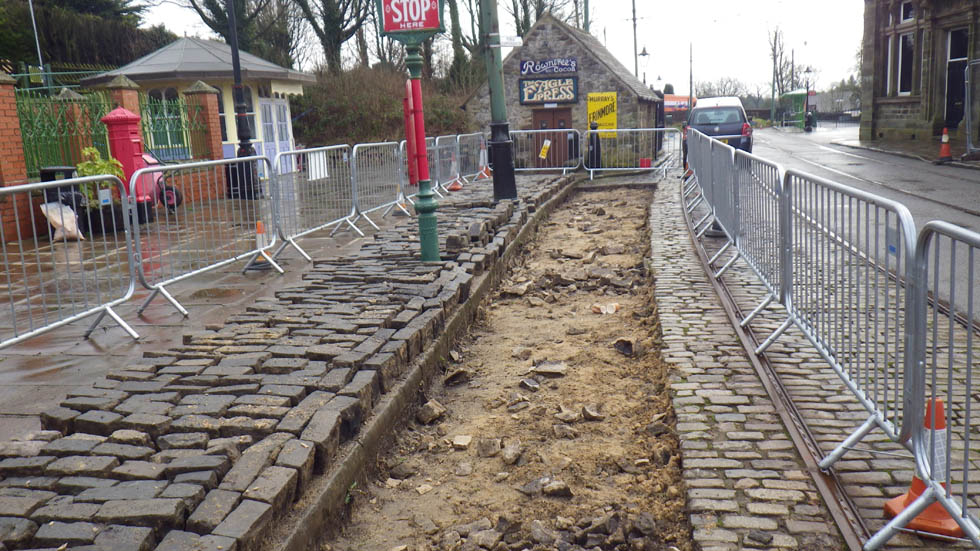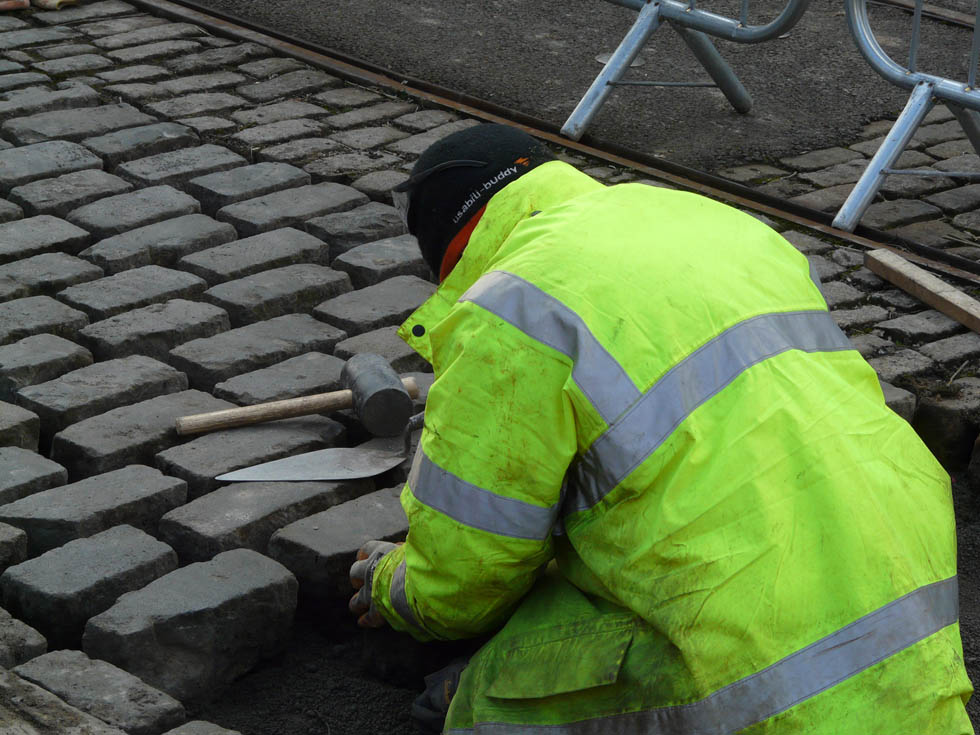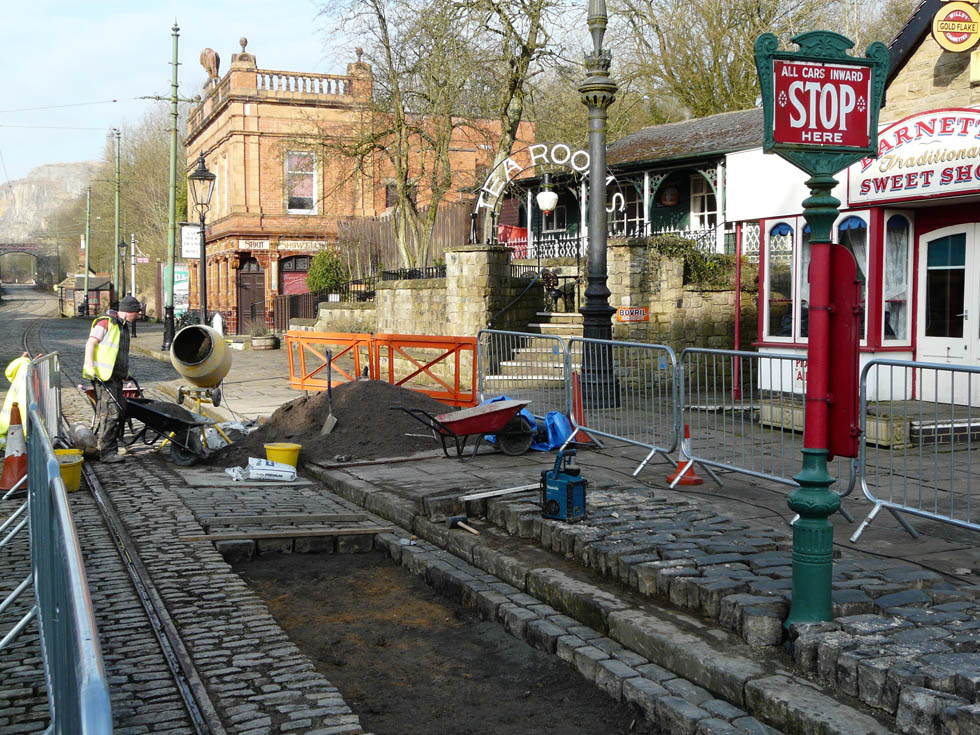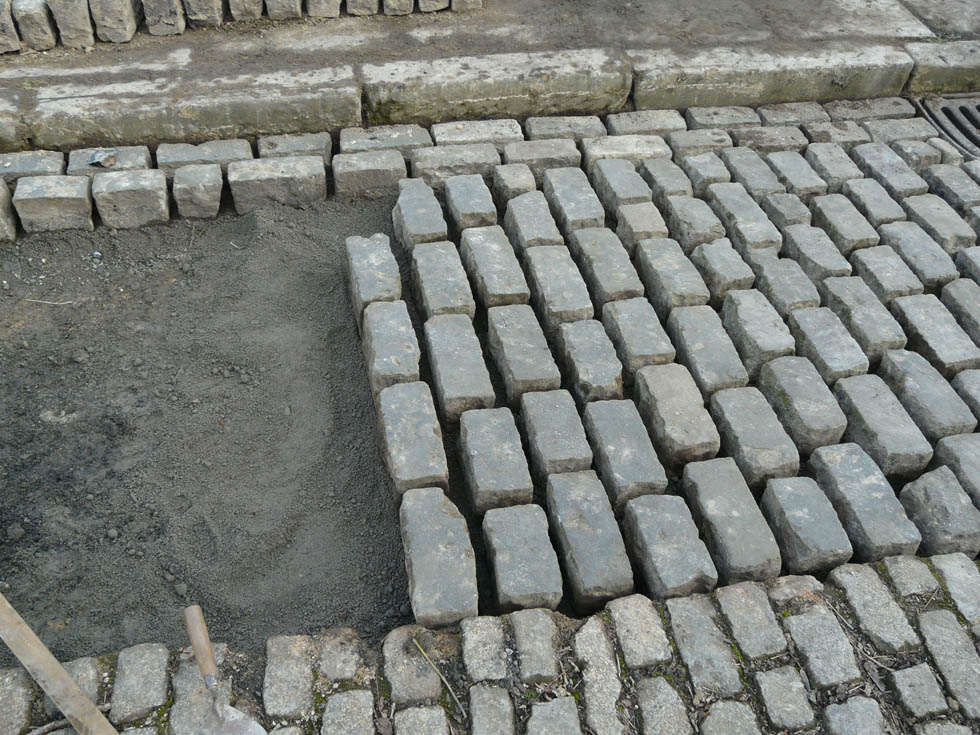 Meanwhile the tram rail which has been stored at the north end of the main car park is being moved to the storage area which has been cleared over the last couple of months.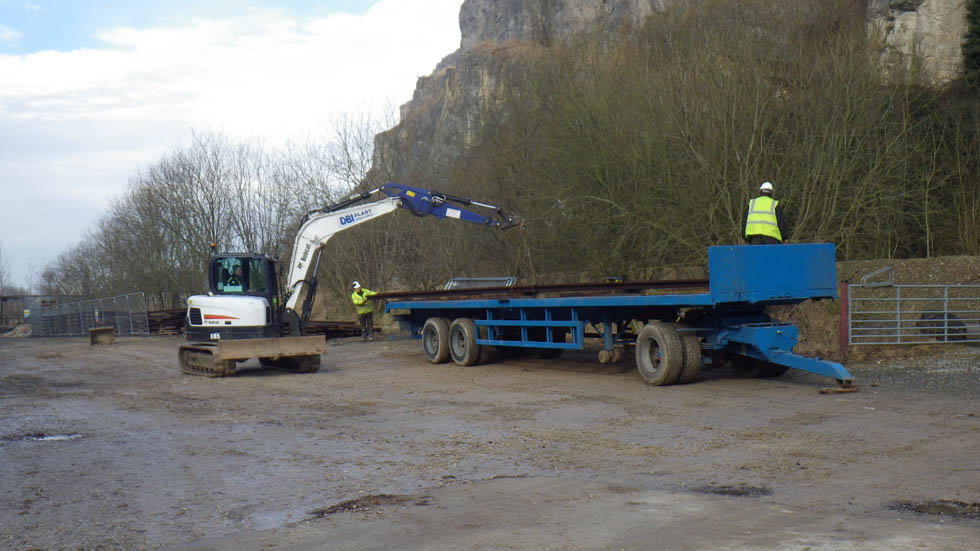 Volunteers have taken over the Exhibition Hall to be able to repaint the seating benches from around the Museum.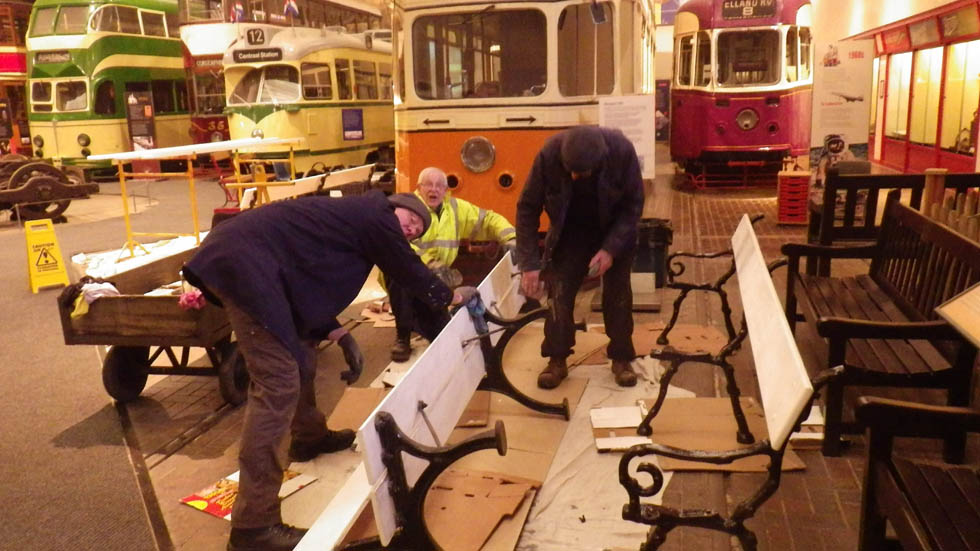 Less energetic, but equally important to the Museum, other volunteers are preparing Journals for mailing to members of the TMS. (Photograph below).
Crich Tramway Village has not been in hibernation for the winter and we are looking forward to welcoming our visitors back when we open on 18th March.