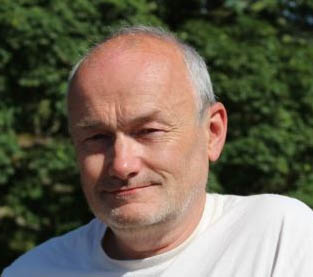 Dermot Kelly has been appointed to the voluntary position of Permanent Way Engineer at Crich Tramway Village.
Dermot will have overall responsibility for managing the museum's track infrastructure, from ensuring it is safe for day to day operation, to planning and executing track upgrades and renewals.
Much of the museum's track has been in place since the 1960's, and this alone presents its own challenges, requiring quite some ingenuity to maintain it in a safe operating condition, which of course is our number one priority.
Dermot is a Chartered Engineer, and has spent his whole career involved in permanent way, including design, inspection, maintenance and project management, working for a number of railway companies both at home and abroad.
Neil White, Engineering Manager at Crich Tramway Village, said:
"Dermot's role at the museum is purely voluntary. In his professional life he is a Senior Project Manager for Balfour Beatty Rail (Technologies), responsible for winning and executing specialist consultancy work on all aspects of permanent way. We are very appreciative that Dermot is prepared to bring his considerable experience and contacts to help the museum maintain and improve its track infrastructure, and we welcome him to the Tramway family".
Crich Tramway Village welcomes volunteers for a variety of roles, and affordable accommodation is available for those visiting from afar. For further information see our section on volunteering: http://www.tramway.co.uk/volunteering/