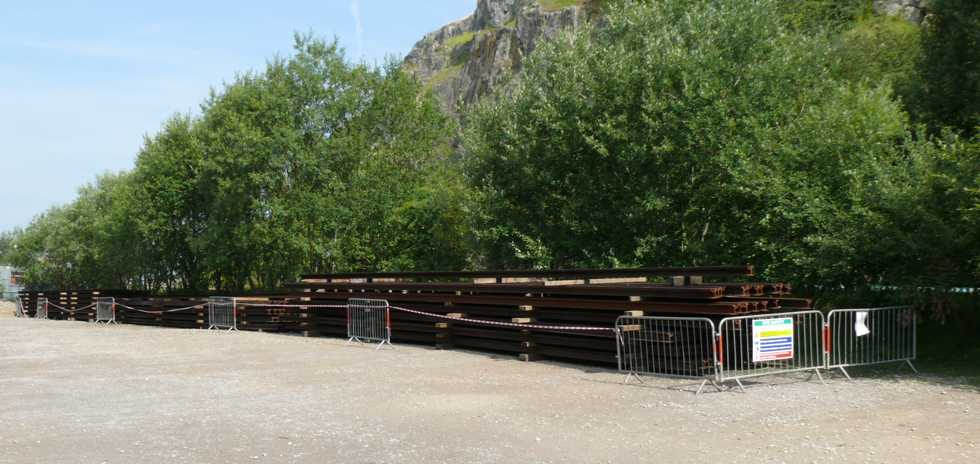 Closure of Crich Tramway Village for the winter allows our Outside Works team to carry out maintenance and development tasks without disrupting the tram service. In August 2015 we obtained a substantial amount of new tram track which was initially stored on the North end of the main car park.
A small proportion has been transferred to a track-side area on the single track between Victoria Park and Wakebridge, but more level space is needed to accommodate all the rail.
One of the projects for which the new tram rail was procured is to convert the Victoria Park-Wakebridge section of line from single to double track and, whilst the track work is not planned for the immediate future, it made sense to complete some of the ground work as part of the current project. So the construction machines moved in.
Also, on the Victoria Park to Wakebridge section of track, you might have noticed a hoard of old metal railings, tram track and lineside fixtures which had become partially covered in undergrowth.
Most of the items had been there since the early days of the Museum when they were acquired for the building of the Tramway Village, and to preserve rapidly disappearing history. The area was beginning to look very unsightly and clearing this became the third objective in the overall plan.
The first task was to extend an established storage area, off the Woodland Walk, to take the displaced metal artefacts. Here they will be inspected and catalogued and, over time, sorted for retention or disposal; recovery work has already started.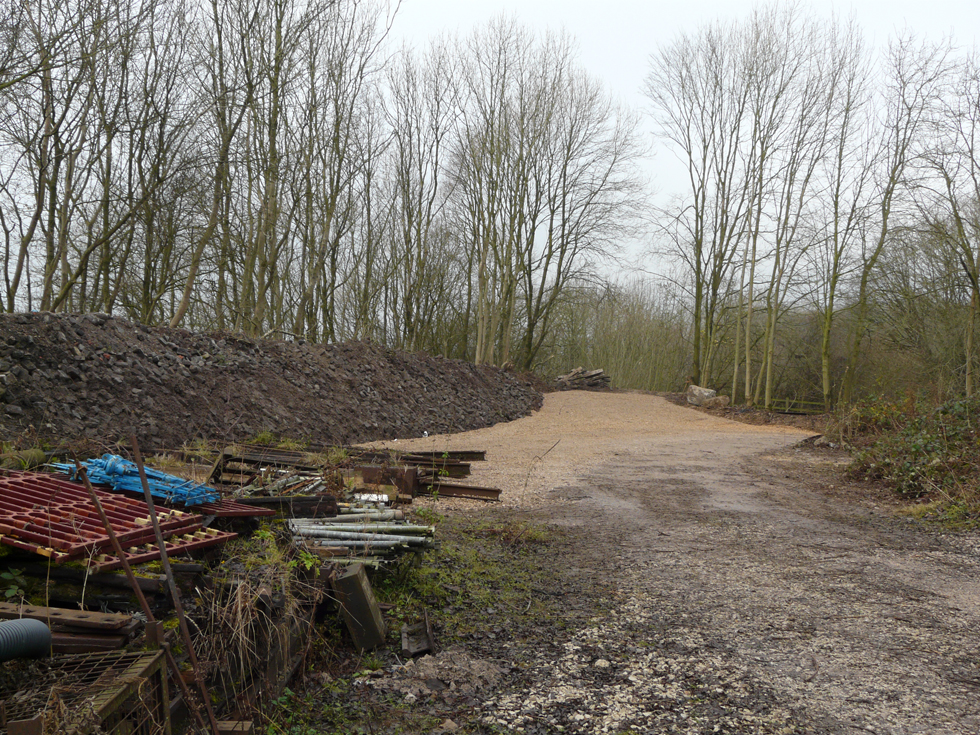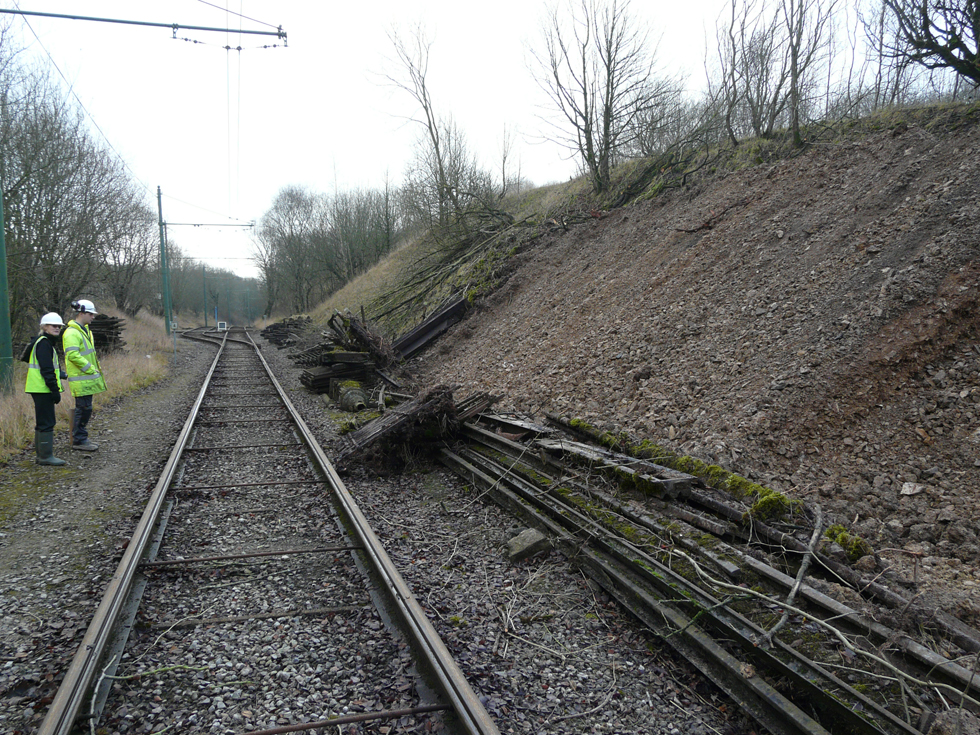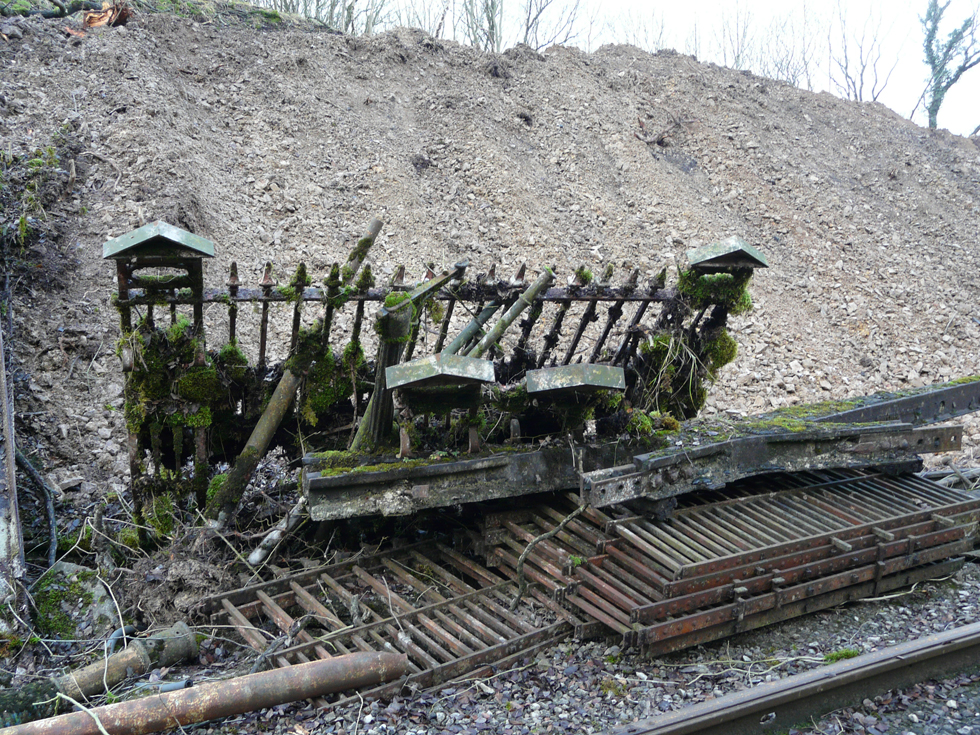 At the same time the banking is being cut back to provide the track bed for two tracks and the new track store is being levelled.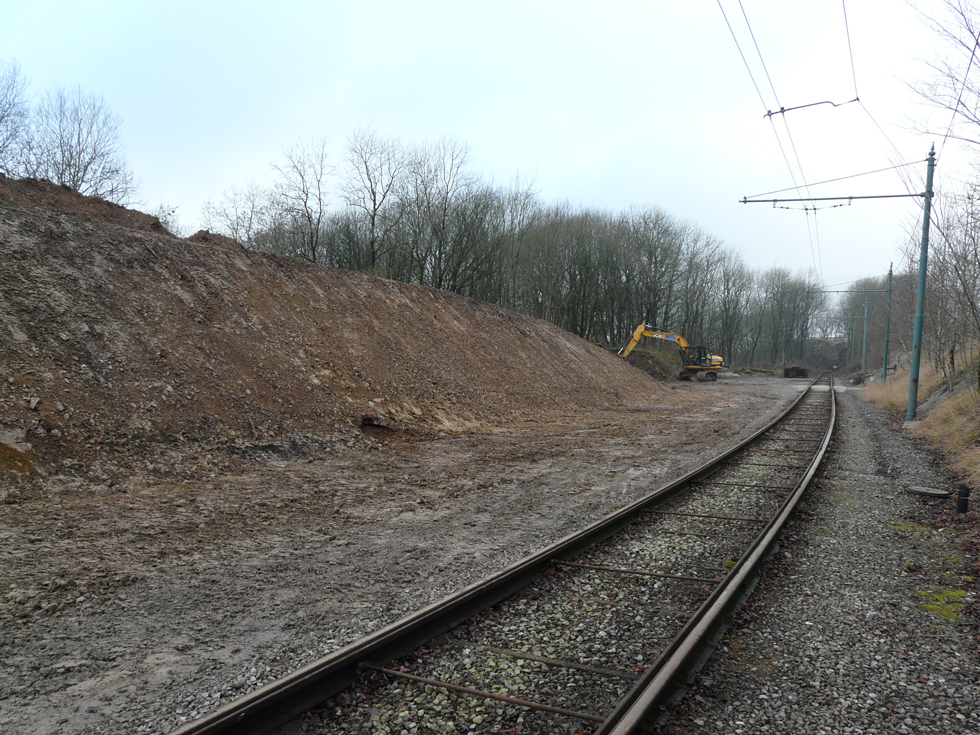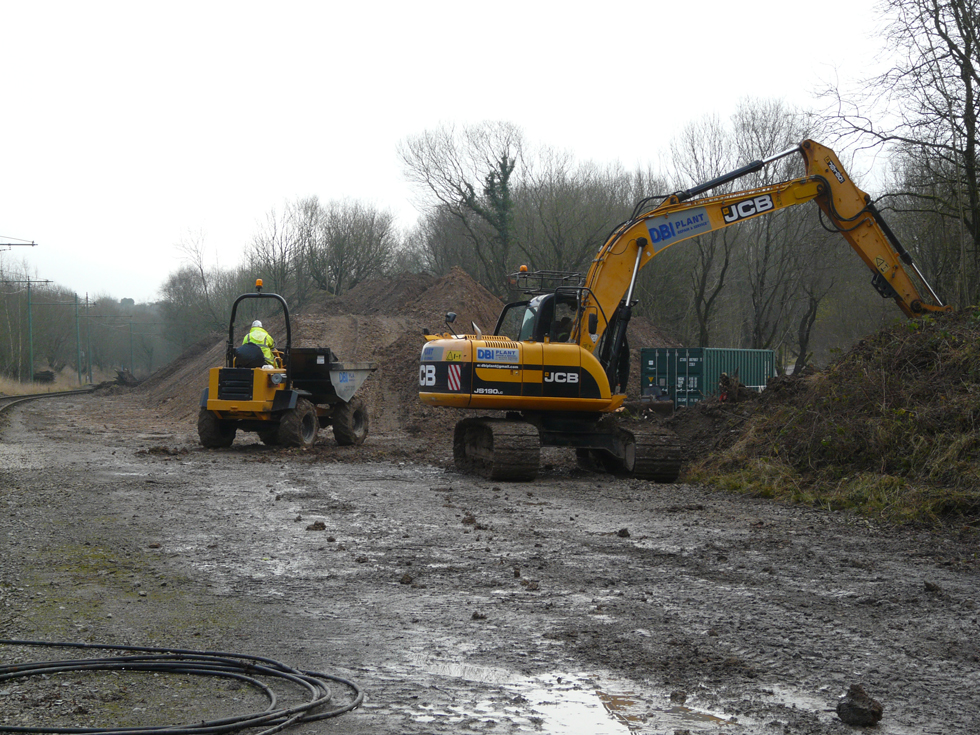 When track store area is complete the final task will be to continue cutting back the bank, to the left in the photograph below, in preparation for dual tracking. When track-laying starts it will also be necessary to cut back the banking to the right of the picture but this is not to be commenced as part of the current project.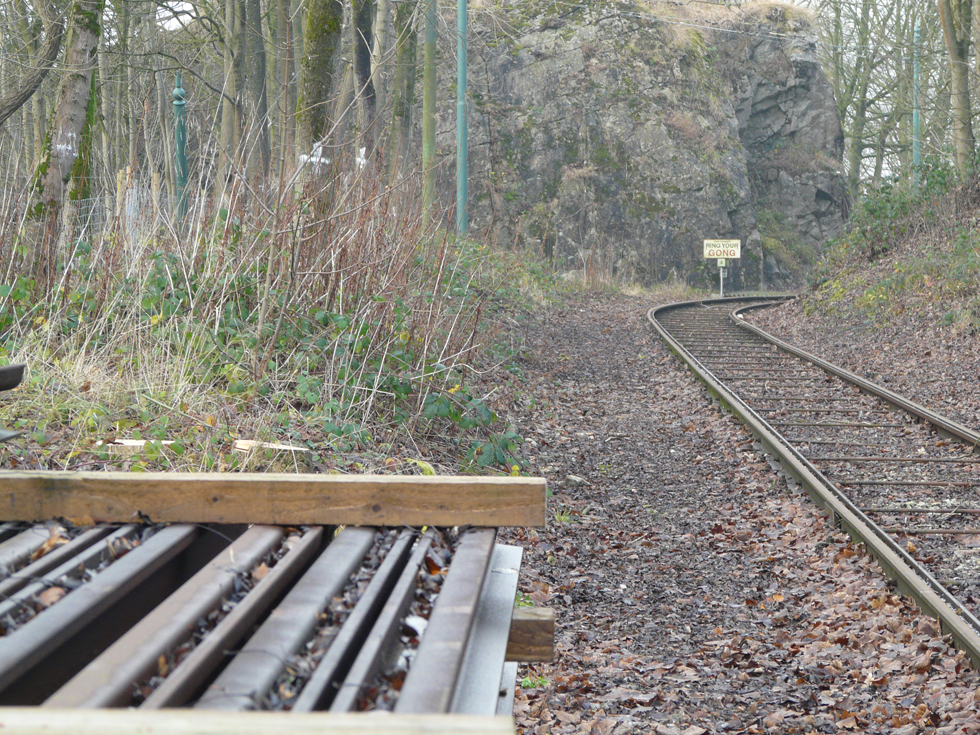 Laying the new track will be a major construction project for Crich Tramway Village and it is very much an ambition for future implementation.