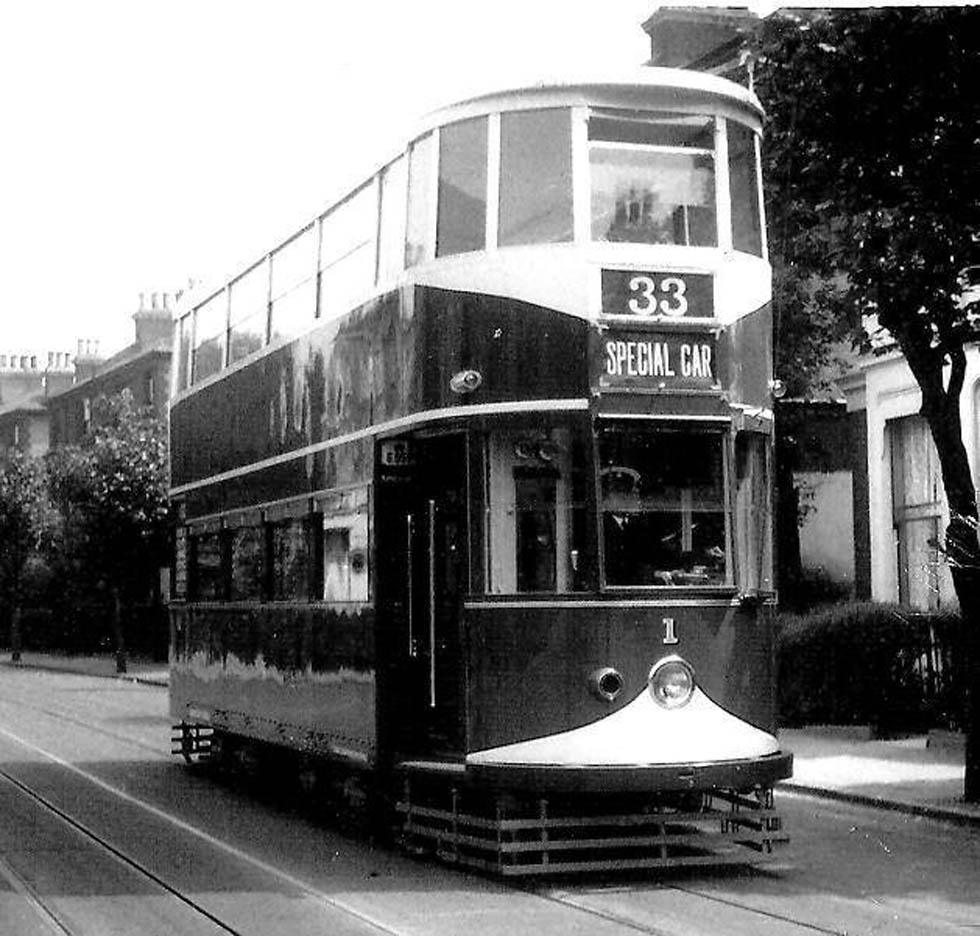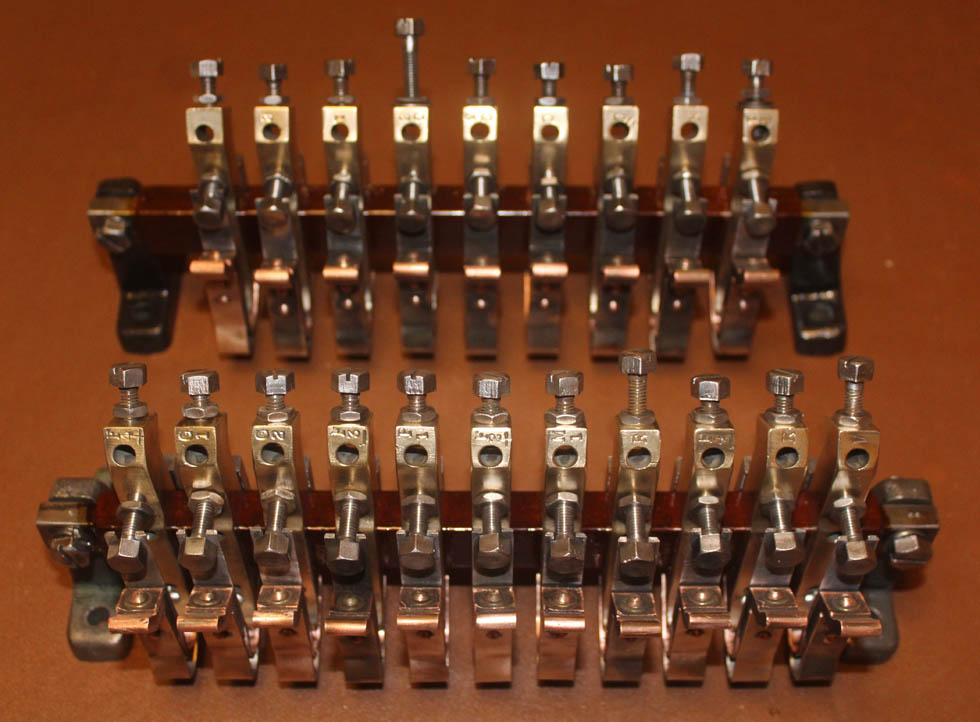 The advantage of the closed season at the Crich Tramway Village is the ability it gives us to make progress on restoration projects.  Our current major restoration project is LCC1 'Bluebird', which, as our regular followers will know, was recently re-united with its roof.
A number of co-ordinated teams are working on discrete sections of the re-construction process.
The main body continues to take shape with both platform structures in place and lower deck flooring being installed.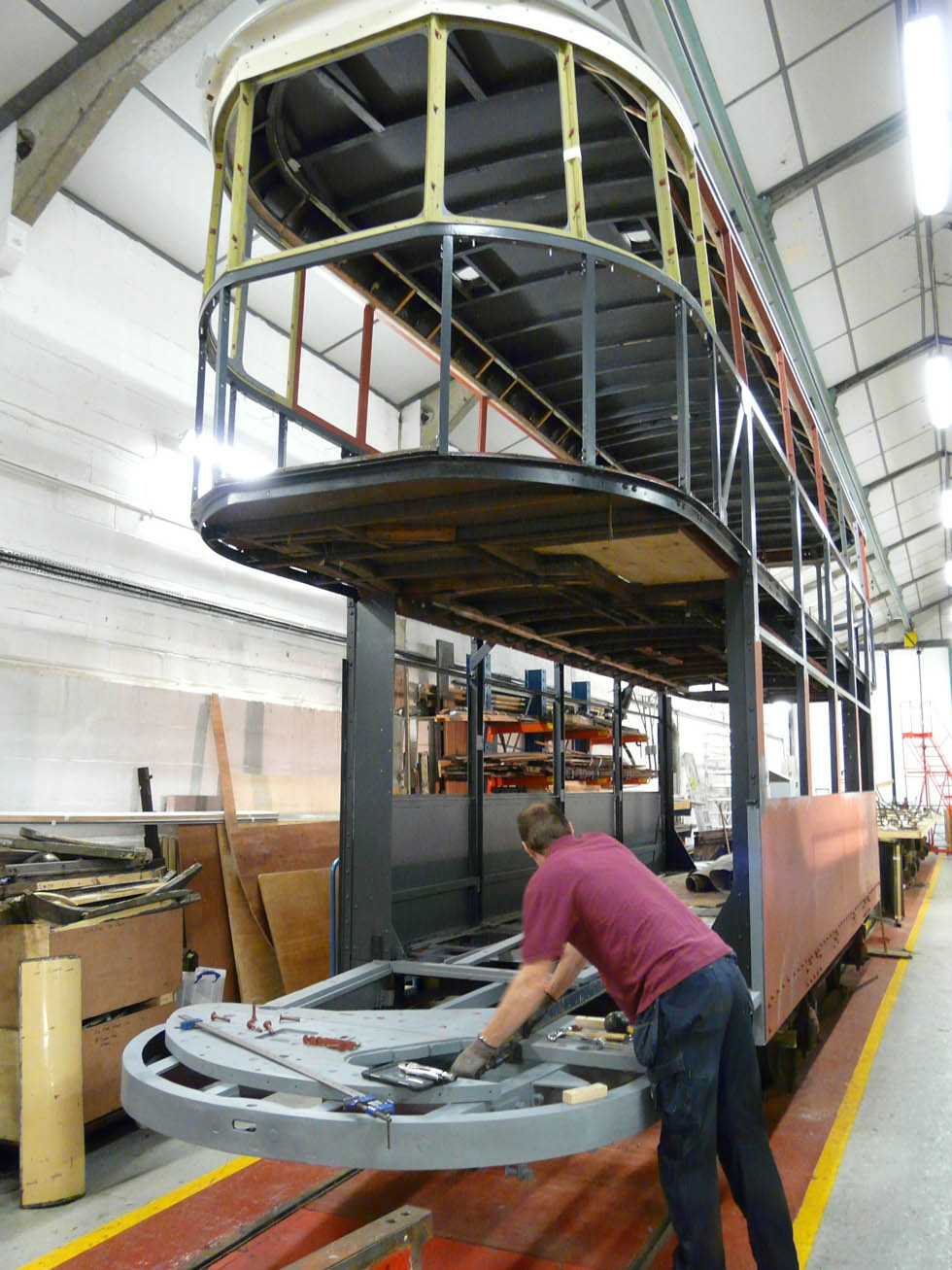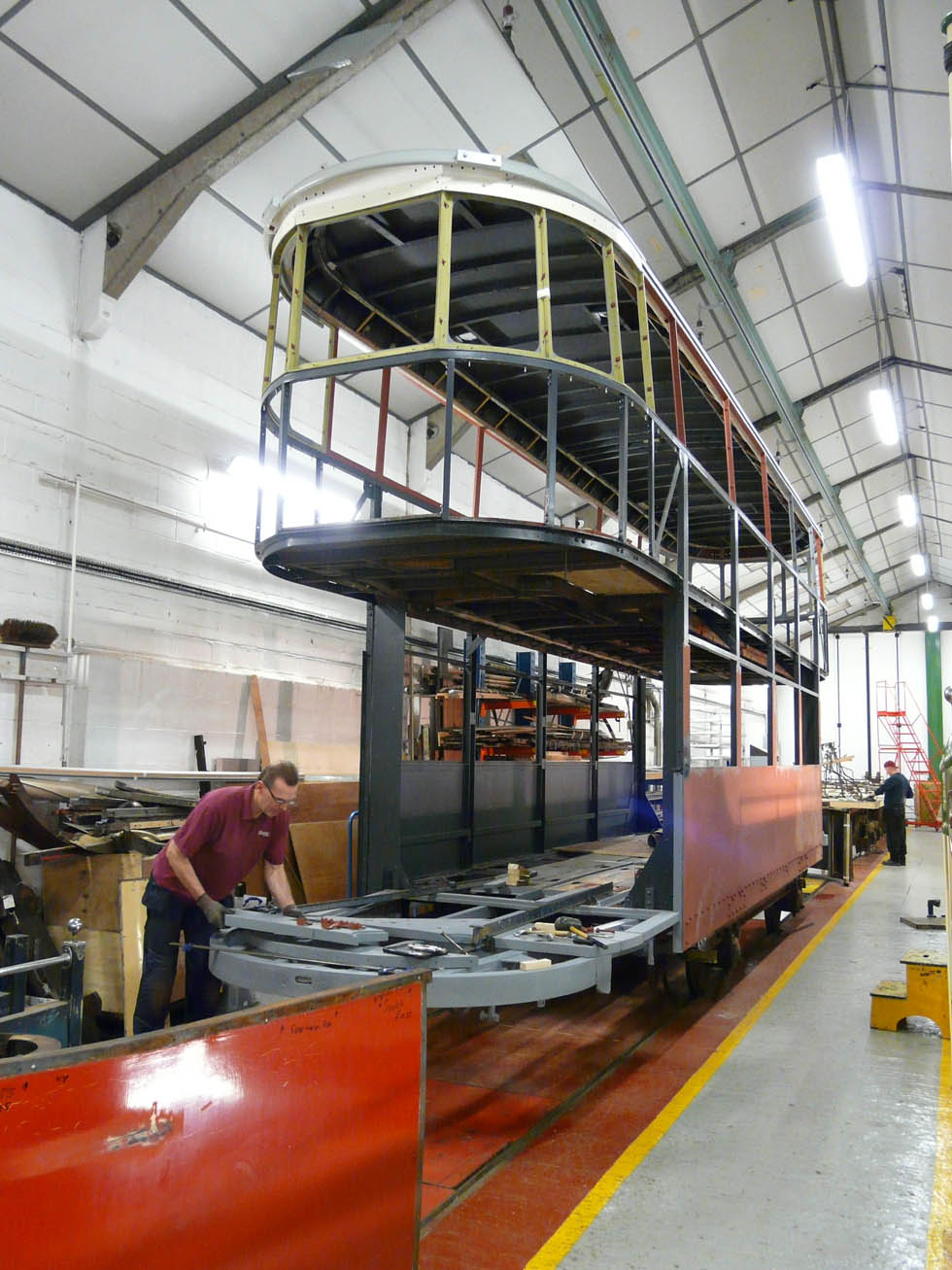 Meanwhile another team are working on the air supply system.  Bluebird not only boasts air brakes, which made it unique in the London County Council Tramway fleet, but folding doors, a retractable step, conductor's bells and the track sanding system are all air operated.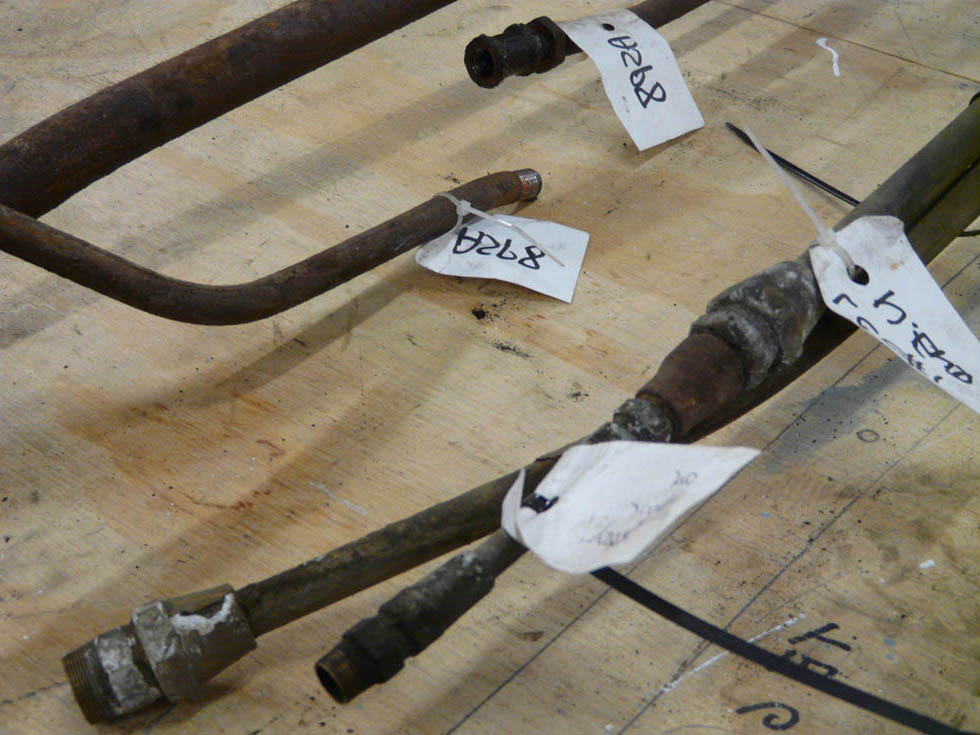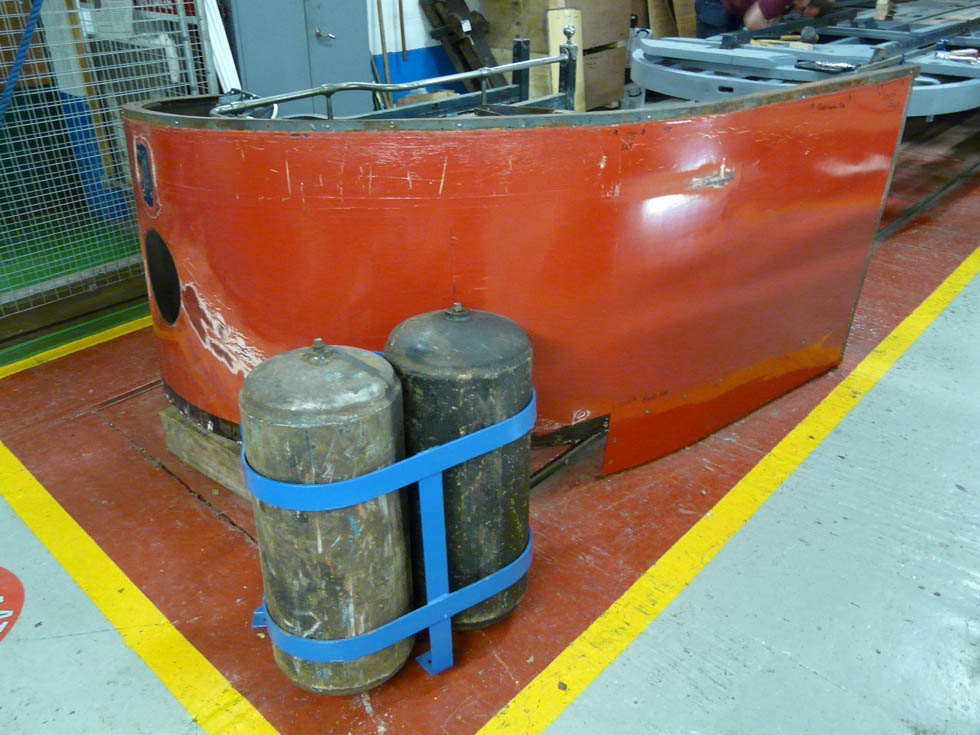 Most of this network of pipes will need to be installed under the lower deck flooring, and this task is imminent, but work on this system needs to be co-ordinated with another essential system, the electrical control gear.  Our electrical team, of skilled volunteers, is enthusiastically involved in this intricate re-construction.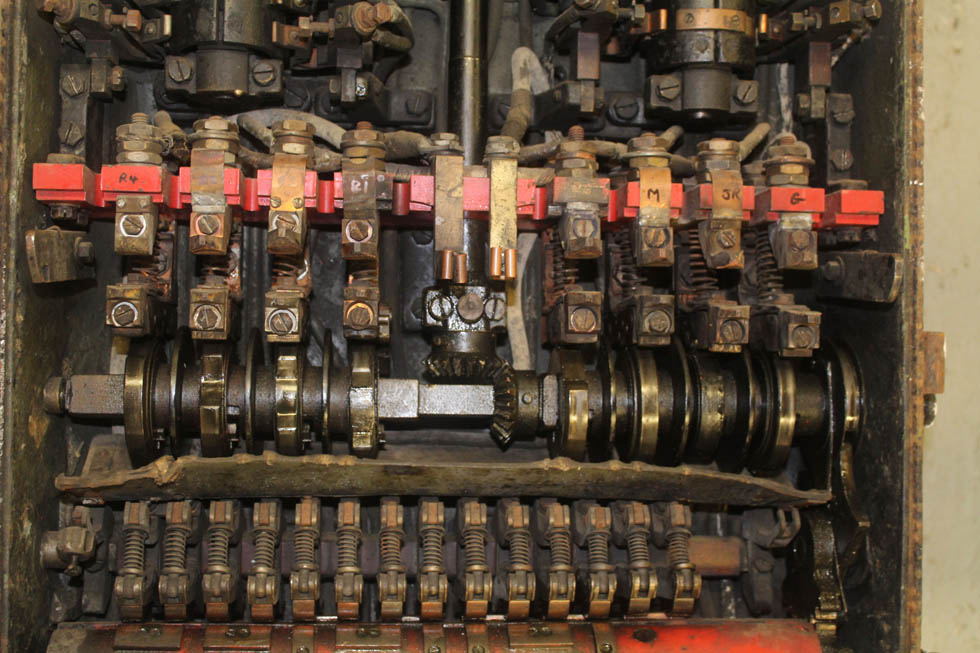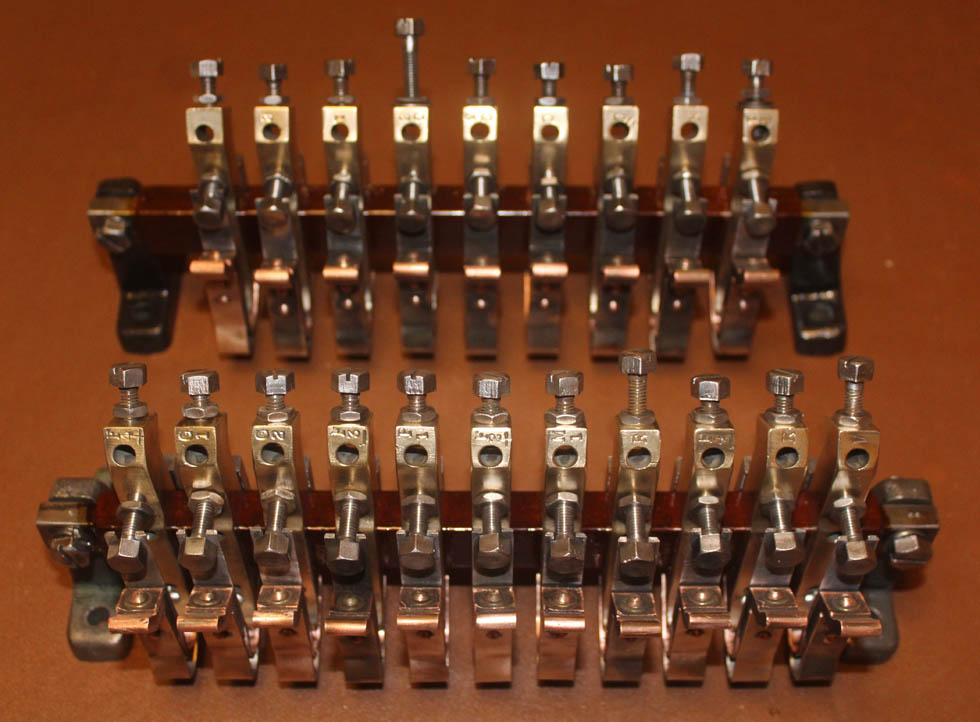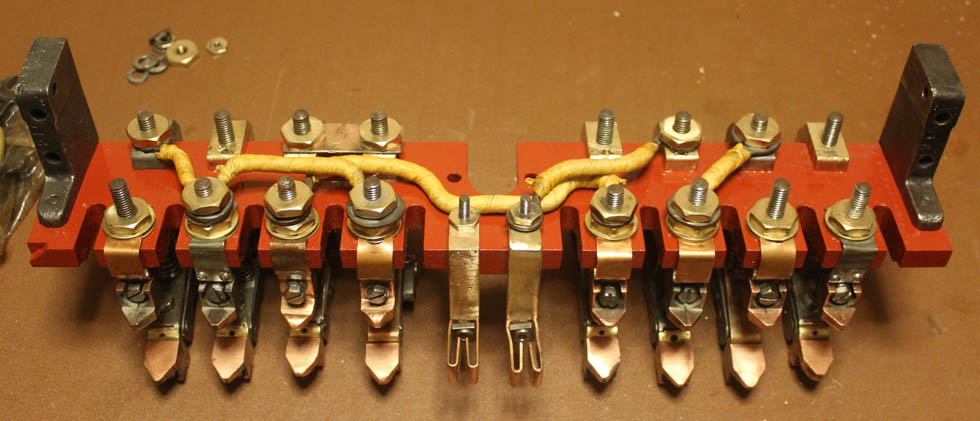 Just before the end of our operating season in October, members of the team worked, with our outside contractor Colt, to take one of Bluebird's controllers to pieces and clean the components of asbestos. This enabled the electrical contacts to be taken apart and renovated for re-assembly.  The team working on the controller have completed much of the renovation and preparation of both the electrical and mechanical components and are beginning to install them back into the main controller housing.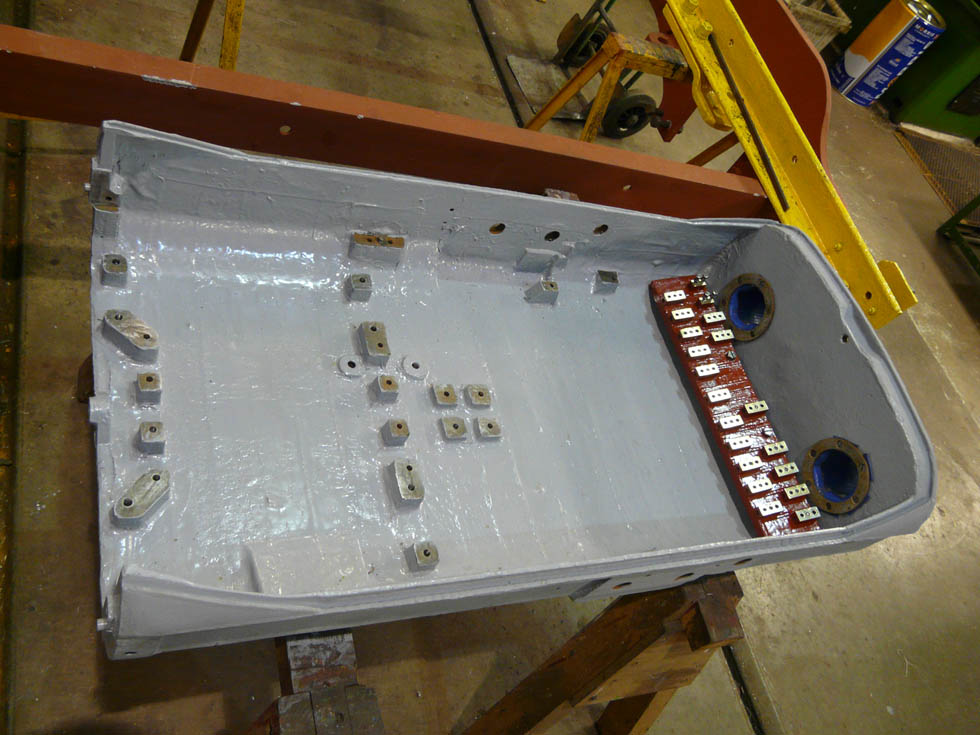 In another section of the Restoration Workshop progress is being made on the 'running gear' of Bluebird, the two EMB bogies.  The cleaned, repainted and, where necessary repaired, framework of one bogie is beginning to come back together whilst the other is being stripped down. The traction motors and wheel assemblies are currently at Dorlec Ltd (Electro-mechanical Engineers) for refurbishment and work is already well underway.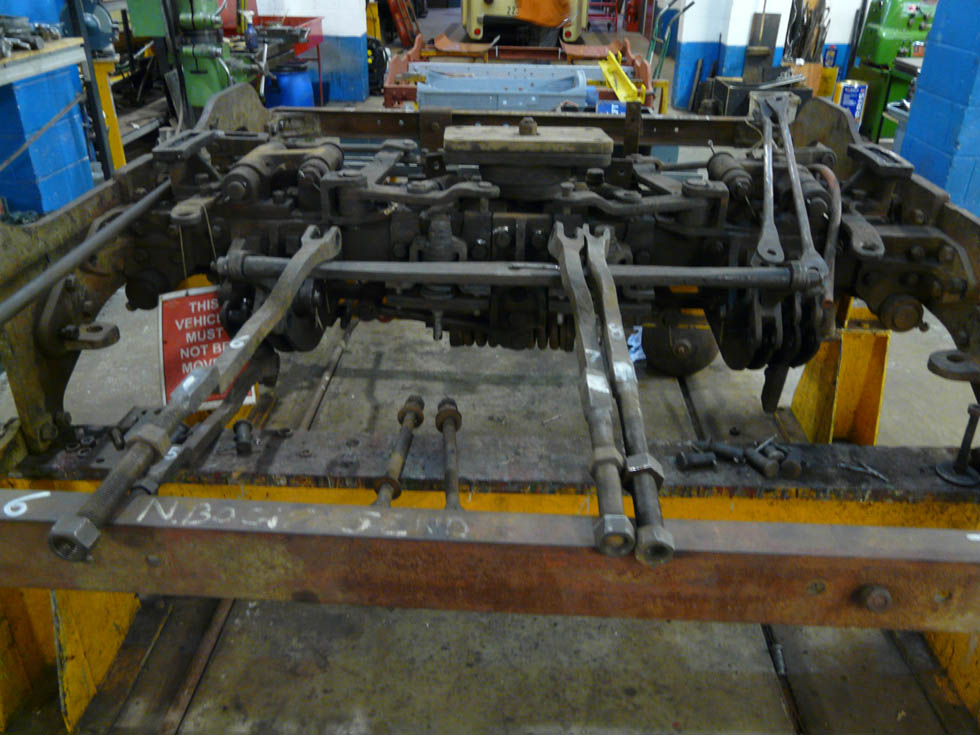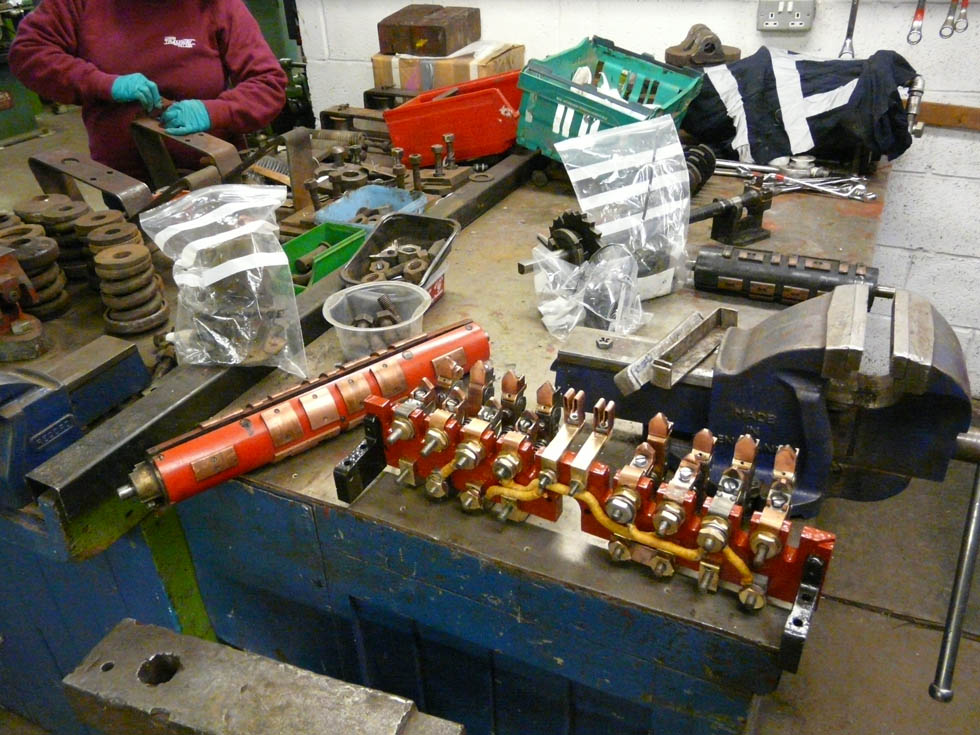 Below we see from left to right: Motor carcase stripped for repair; Motor carcase with field coils fitted ready to receive an armature and Motor fully assembled, finish painted and waiting to be fitted with axle. (Photographs below by Mike Crabtree by kind permission of Dorlec Ltd).
All four motors are now completed and ready to be fitted to the wheel sets.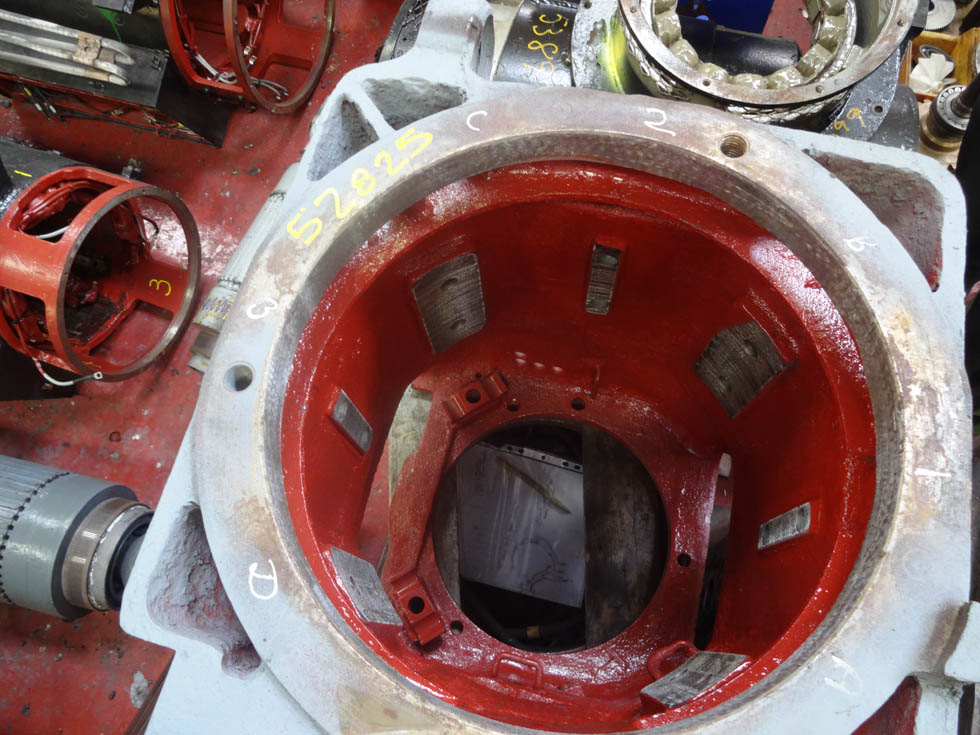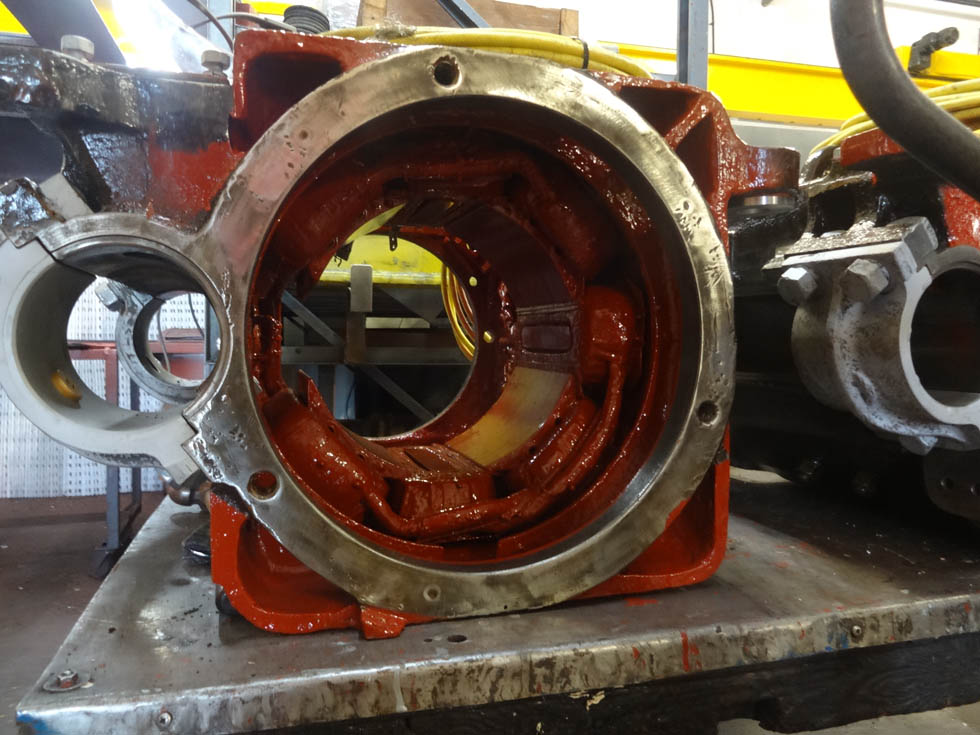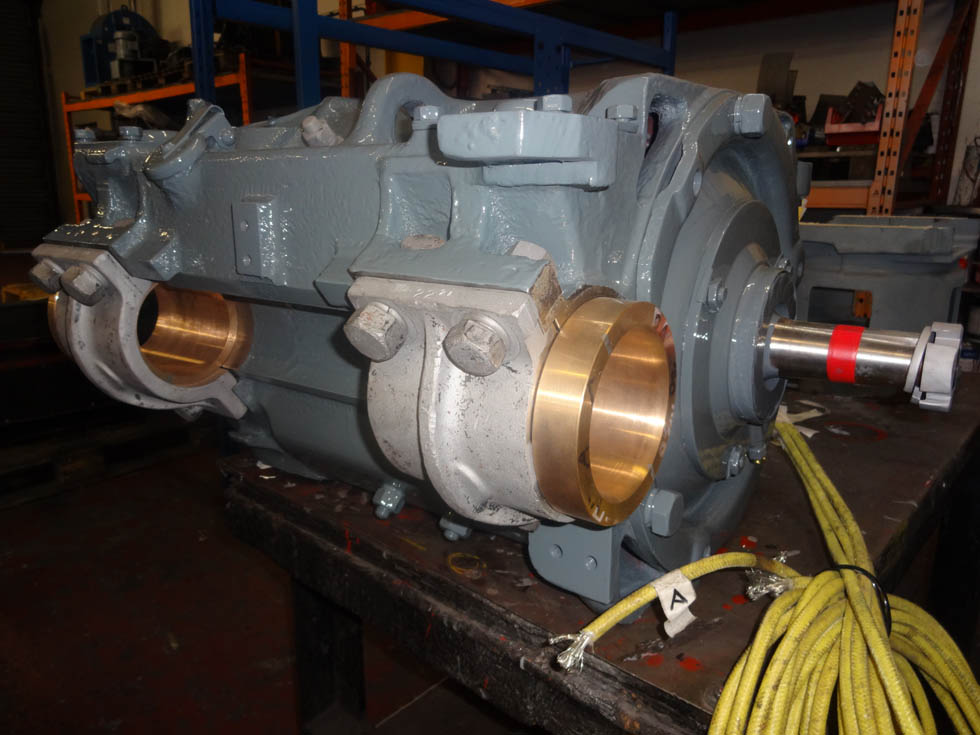 There is a long way to go yet before 'Bluebird' can re-emerge from our Workshop in full glory, restored to 1932 condition, but a small paint test patch is evidence that even the final phases of restoration are being considered.  In the deconstruction phase attention was paid to identifying, and even obtaining, the original paint colours.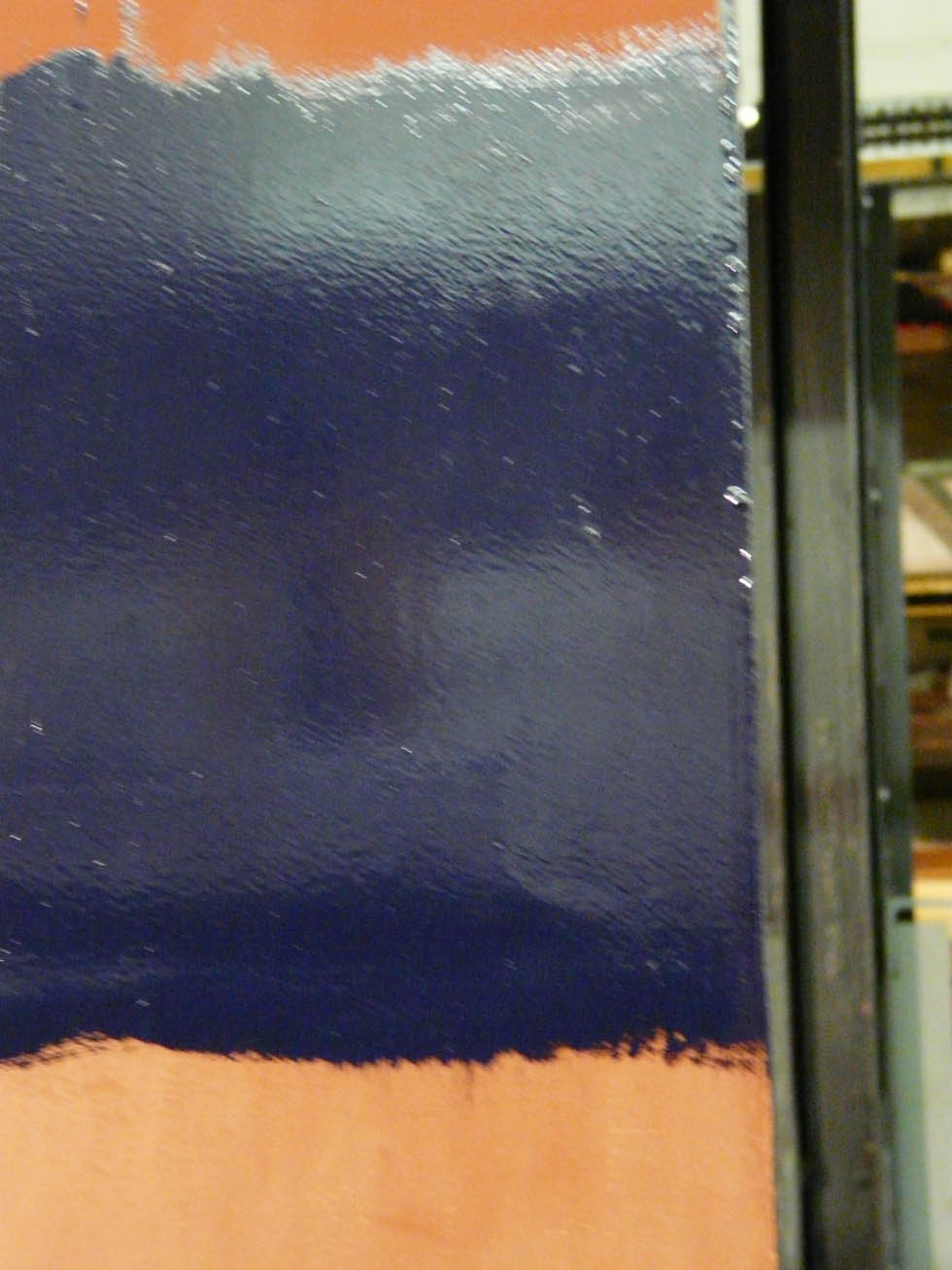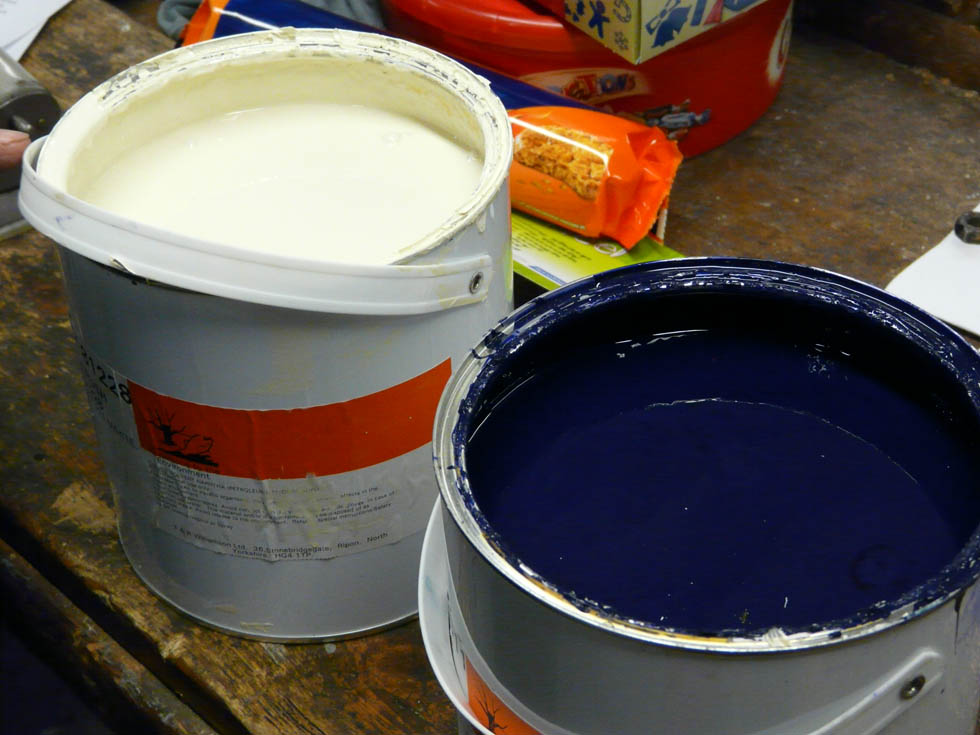 With so many different teams at work on the restoration of 'Bluebird' one other team needs to be mentioned.  The Project Management Team, involving our Curatorial Department, representatives of all our Engineering disciplines and the London County Council Tramways Trust (who are the sponsoring organisation), are constantly in consultation and key to the success of the whole project.