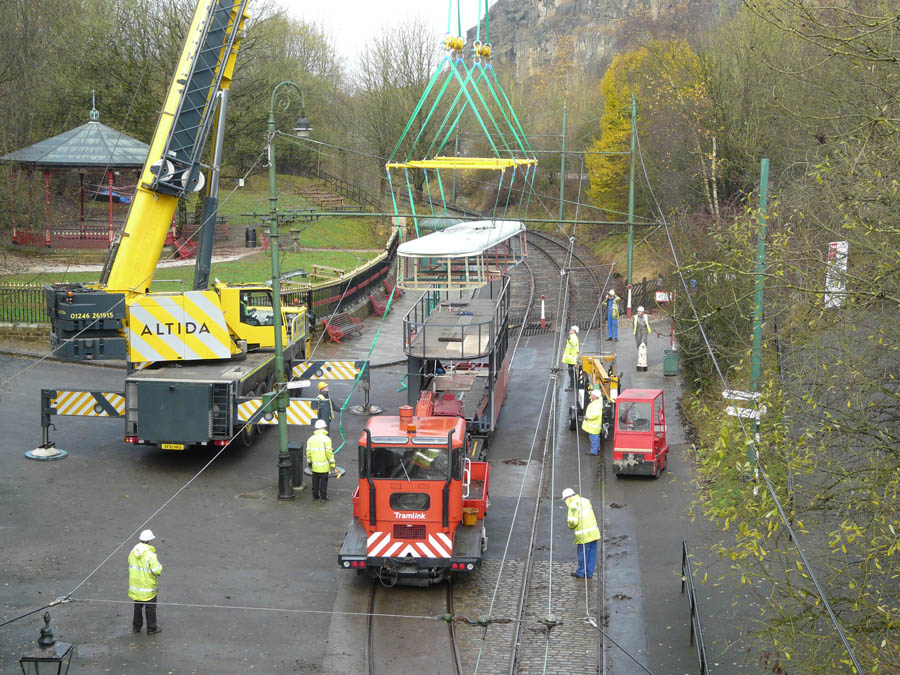 'Bluebird' is taking shape again.
An important stage was reached today in the restoration of LCC1, when the roof was reunited with the main framework of the tramcar.
The overhead wiring in the area of the Bandstand at Crich Tramway Village had been re-aligned to give a clear working space for a large mobile crane to work without obstruction. The overhead power was off and the overhead wiring was earthed to the running rails.
The roof section was not built to be a stable structure in its own right and, during the process of reassembly of its restored parts, temporary support had been incorporated.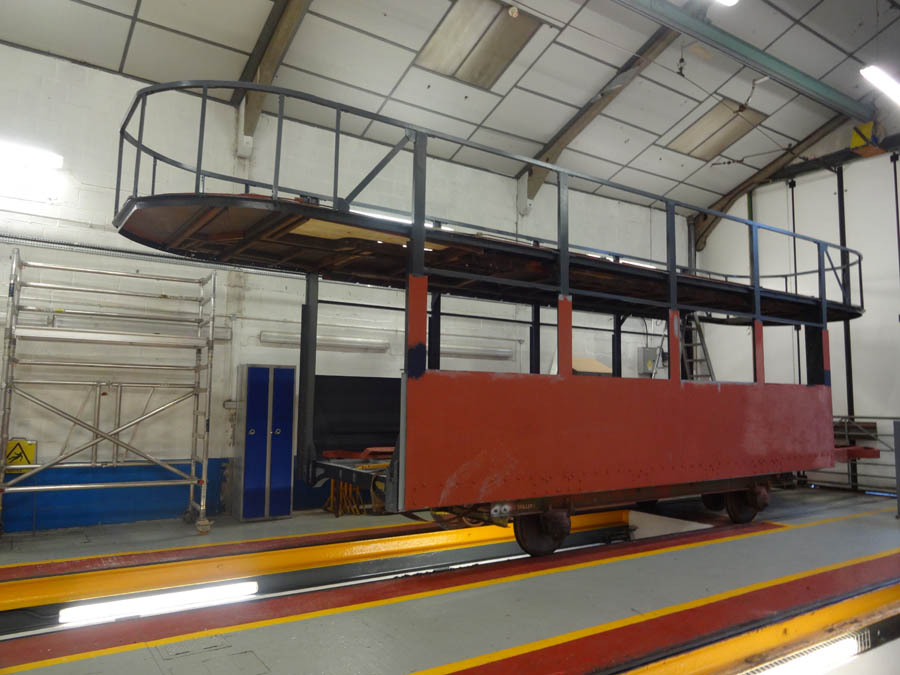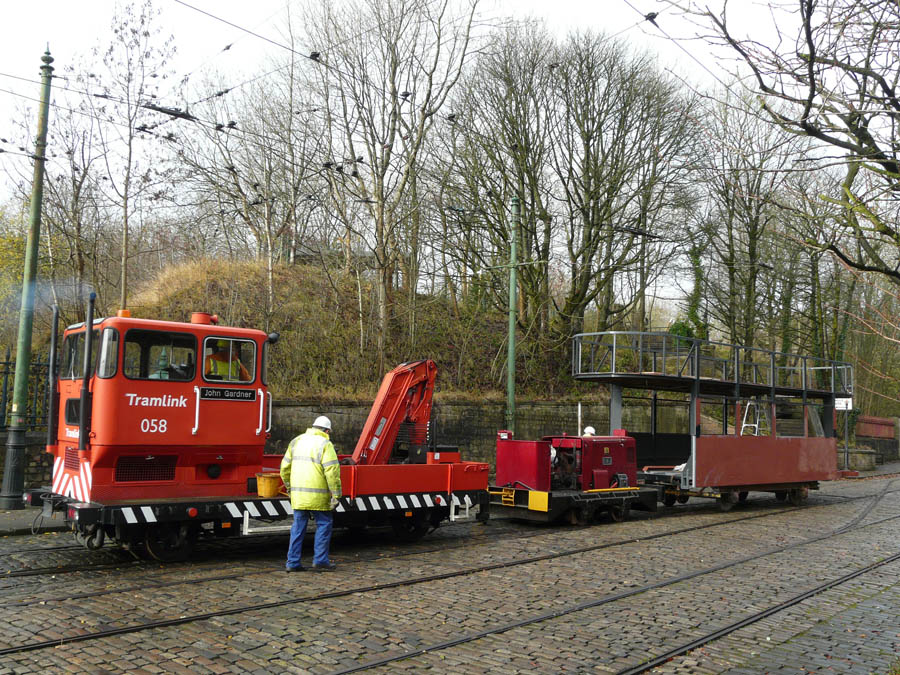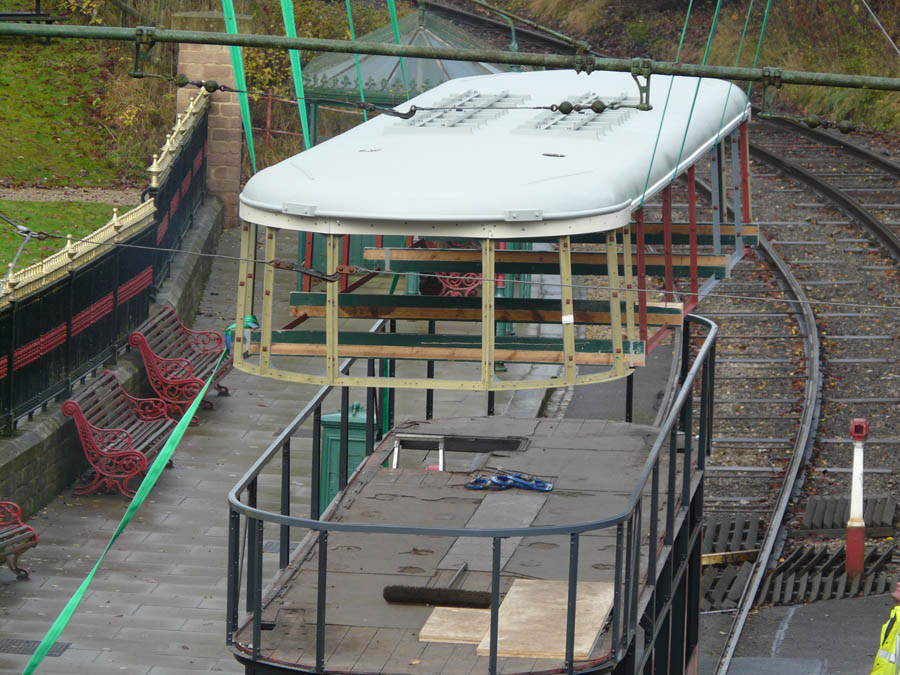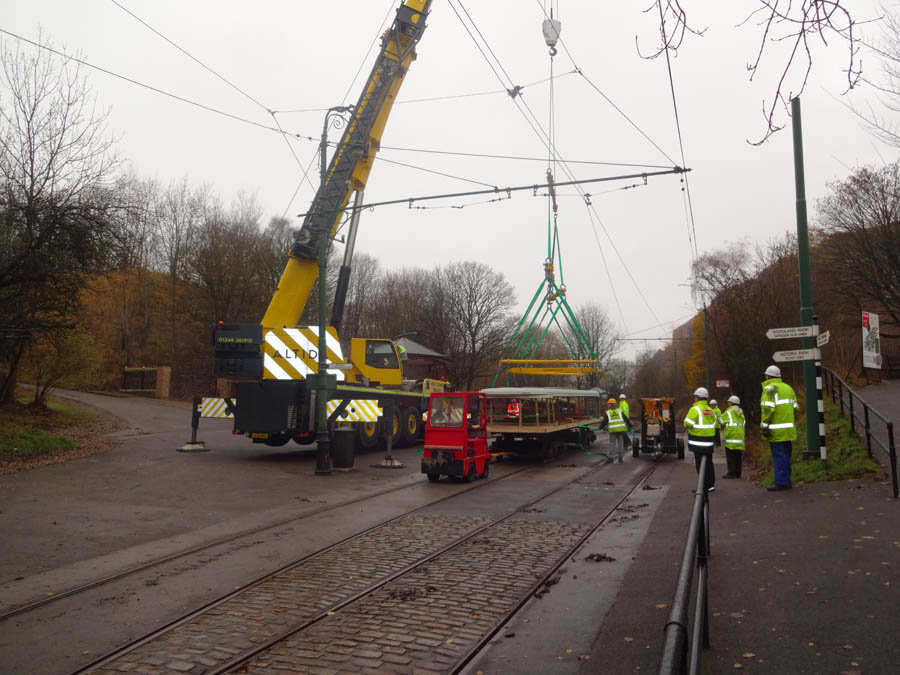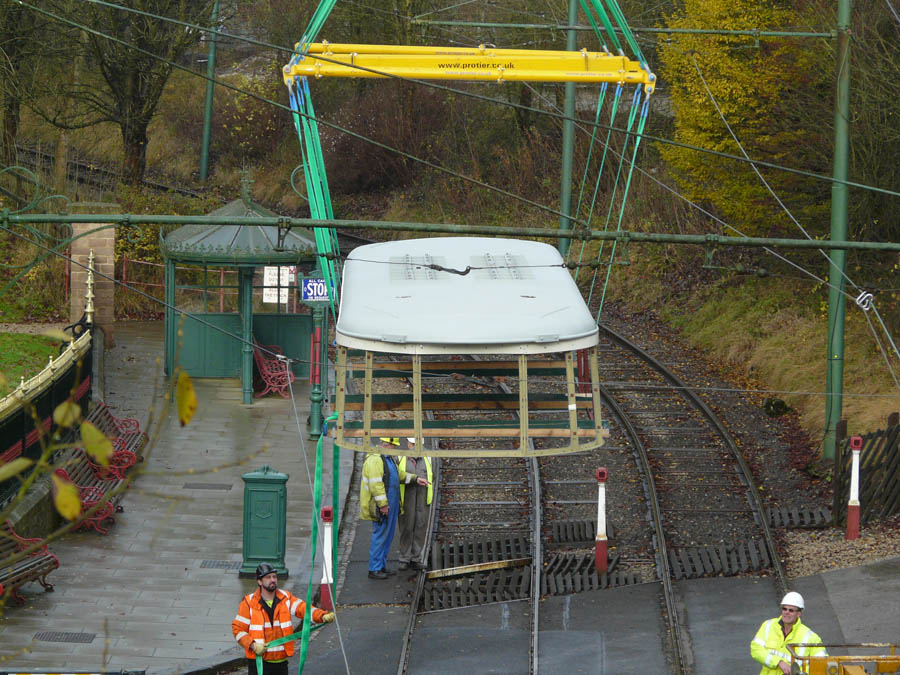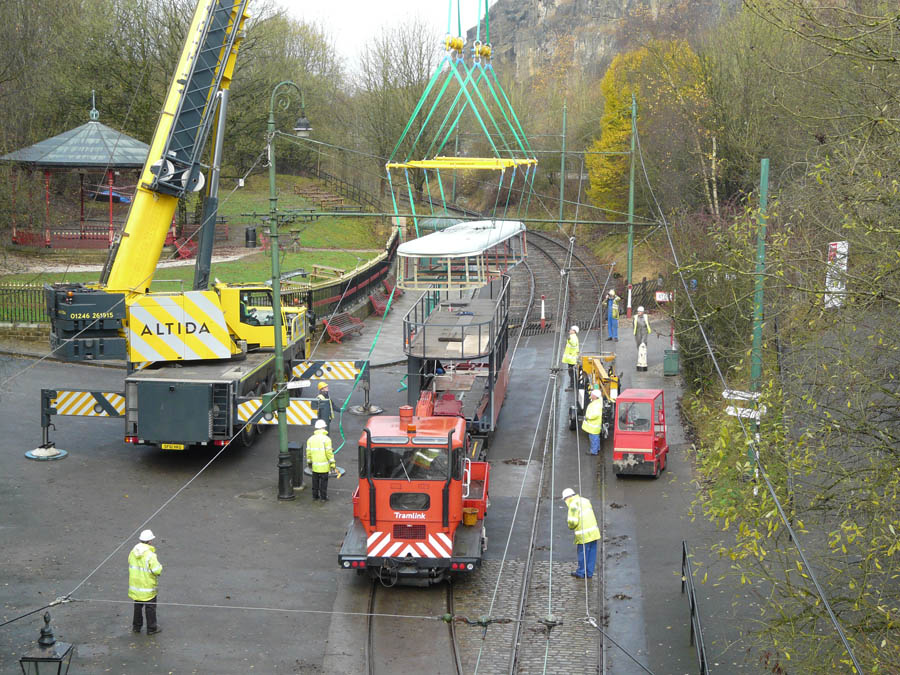 On the specially constructed mobile platform (which it had occupied from removal, through dismantlement to reassembly) it was towed to where the crane was waiting. A system of spreaders, designed to support the load evenly, was attached and the complete roof assembly was lifted carefully from the platform, which then returned to the depot area.
The structural framework of the tramcar was moved onto the main tramline and positioned beneath the roof assembly, which was then lowered, aligned and fixed to the main body. The lifting harness was removed by crane and the complete structure, beginning at last to look like a tram, could be returned to the Restoration Workshops.
This is still only the beginning of the restoration of 'Bluebird 'and a huge amount of very challenging work remains to be done.