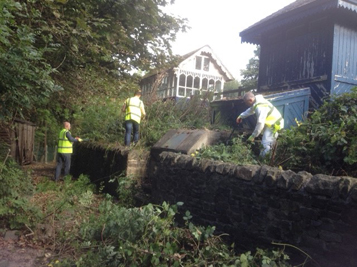 We're always grateful to our volunteers, and this week we have a special team of volunteers from Rolls Royce Community Project.
The team of twelve managers and team leaders are here to help with fixing line side fencing, clearing overgrown brambles (ouch!) and painting the worm toilet at Crich Tramway Village.
They made an early start at just after 8.00 am today, and the work is hugely appreciated.
Anyone wishing to become a volunteer can apply.  Visit our Volunteer page for more information: http://www.tramway.co.uk/volunteering/