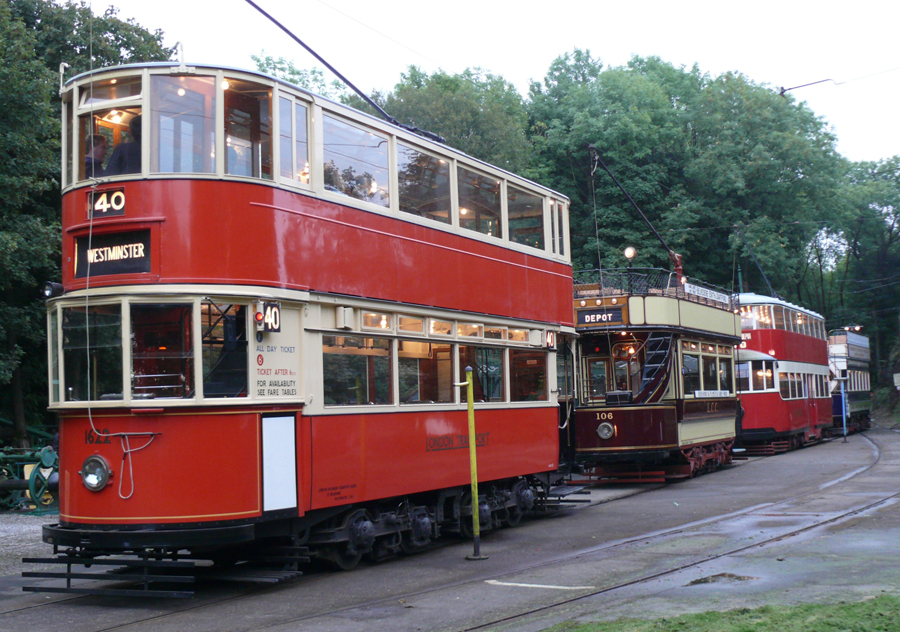 Despite the damp weather, our Tram Day on Saturday 10th September proved popular with 17 trams in service throughout the day.
One notable aspect of the day was the change in Collection, with Oporto Coal Car 65 making it's last appearance before being officially handed over to Beamish, while Chesterfield 8 and the South Staffordshire Truck have found a permanent home here at Crich.
In addition, it was the last chance for the line up of all four of our London trams (pictured above) before 1622 is withdrawn from service for an overhaul.