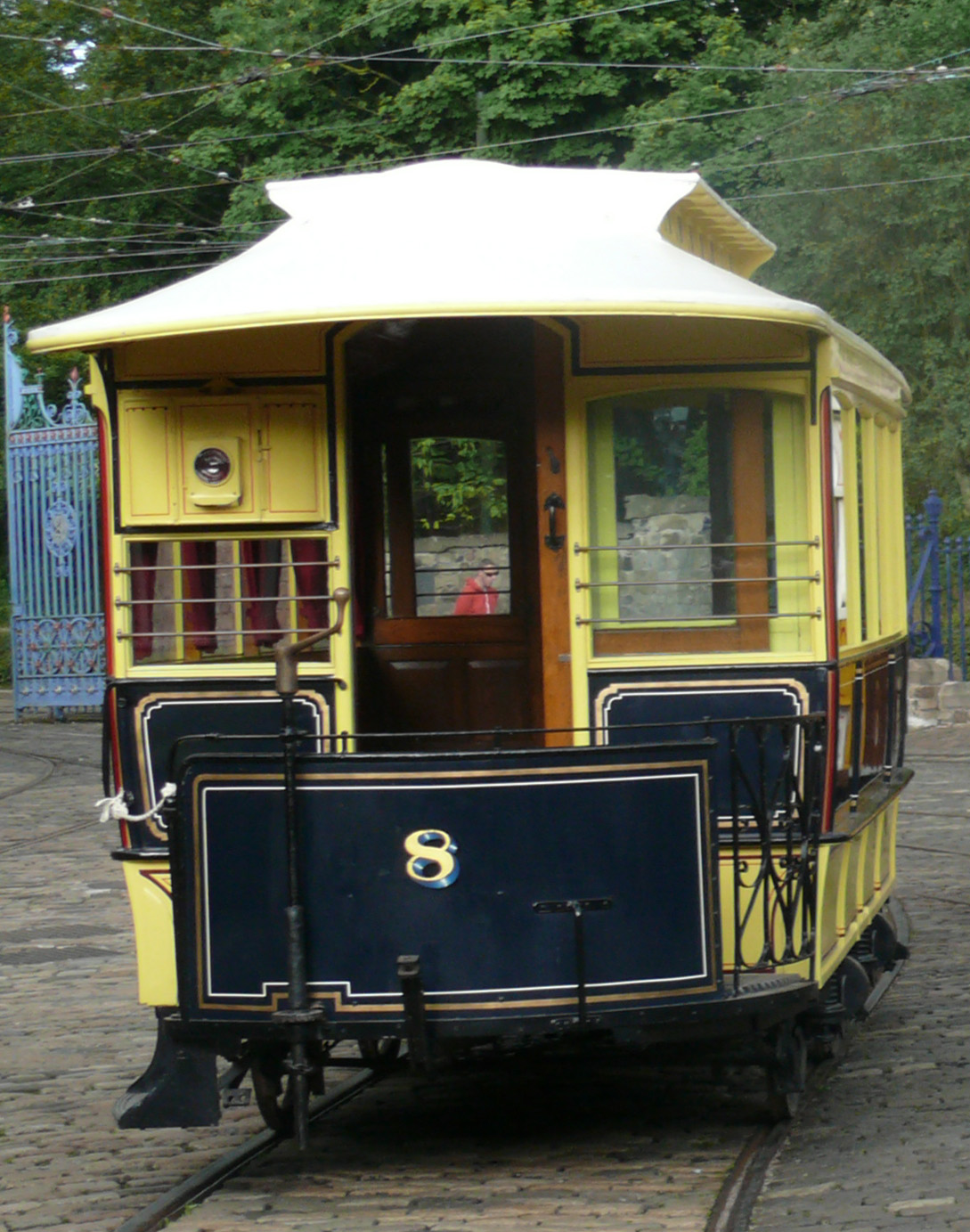 On 10th September 2016, Tram Day at Crich Tramway Village will also see The National Railway Museum officially transfer ownership of the Chesterfield horse tram no. 8 and the South Staffordshire Tramways Truck to the National Tramway Museum. Both vehicles are currently on loan and incorporated within the Century of Trams exhibition in the Great Exhibition Hall at Crich.
The South Staffordshire Tramways truck has been on loan to the Museum since 2014, along with the Burnley Bogie from Birmingham Museums and Galleries. The two completed the re-display of our centre circle in the Century of Trams exhibition. An early and rare example of an electric tramcar truck, the South Staffordshire truck represents an important part of the history of tramway engineering from the early 1890s, and allows us to directly compare how later tramcar trucks and bogies evolved from this earlier form.
Head Curator of Collections and Research at the National Railway Museum, Andrew McLean, said:
"As part of our on-going review of our collections we have identified a number of objects that better fit with the stories that are being told at other locations, such as the development of tram travel. The South Staffordshire Tramways truck is an example of this and we are delighted to officially pass on its ownership to the dedicated team at Crich."
The National Railway Museum is also transferring ownership of Bournemouth tramcar no. 85 to the National Tramway Museum. Currently located in the former Museum of Electricity in Christchurch, Bournemouth 85 will move to the Museum at Crich in the near future.
Associate Curator of Collections and Research at the National Railway Museum, Bob Gwynne, said:
"Following the closure of the Museum of British Transport at Clapham in 1973, this tramcar went to the museum in Christchurch. Administration of this loan in recent times moved from the Science Museum to ourselves and we've been tasked with finding a new home for the vehicle since the museum at Christchurch closed. We're delighted that this significant survivor from the tram era will now have a permanent home at the National Tramway Museum, where it can play a valuable part in the story of travel by street tram."
Laura Waters said: "The changes that are taking place with our Designated collection of vehicles, reflects one of our guiding principles, which is to promote the permanent preservation of tramway vehicles and equipment, and to work with other organisations to achieve this. We have long established relationships with both Beamish the Living History Museum of the North, and the National Railway Museum, and the transfers we are doing now between the organisations, are just the next step in the care and preservation of the four items.
Our collection here at the Museum continues to grow and change, which is an exciting and challenging prospect for everyone involved with the Museum. It never ceases to amaze me how rich and fascinating the history of tramways is, and that each time we add something to the collection, we get to share that intrigue and fascination with our visitors here at the Museum."