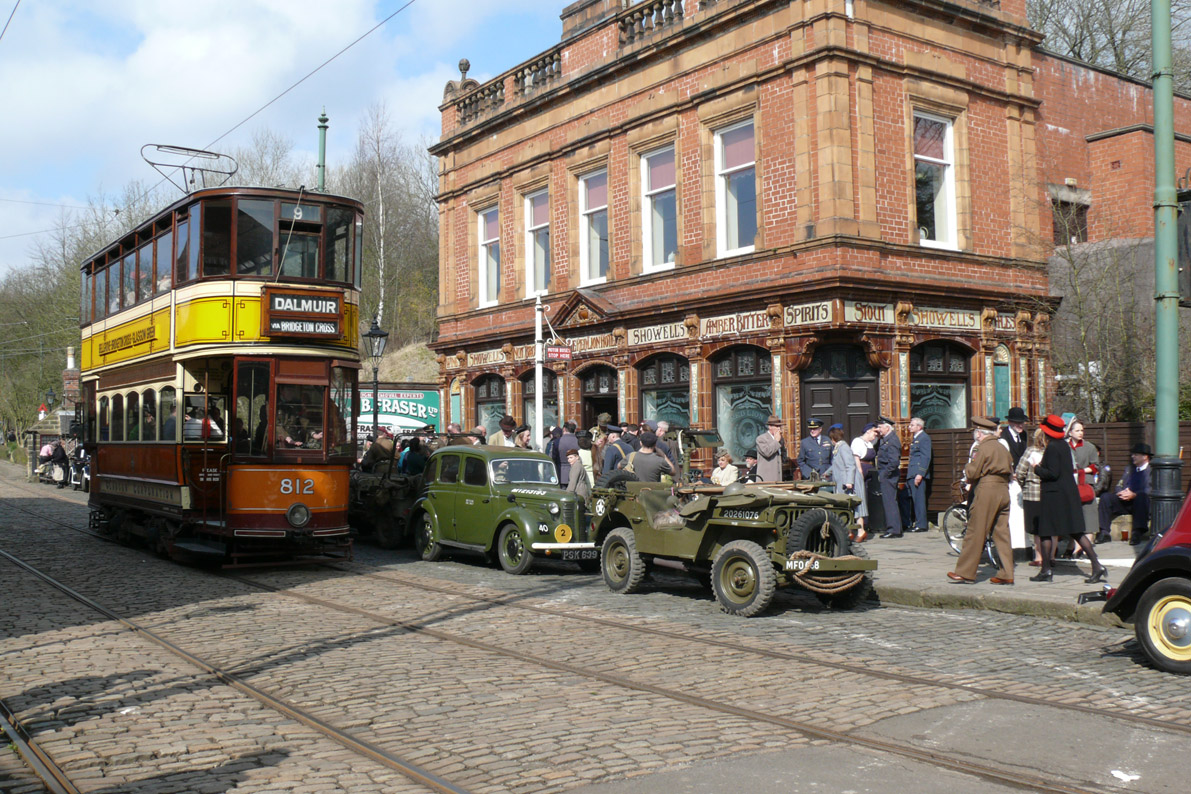 Step back in time to 1940s Britain with our WWII Home Front event over the Easter weekend.
Historic wartime road and military vehicles will be on show and on the move, mingling with vintage trams, which visitors can ride on as often as they wish. War-time songs will be belted out by entertainers.
The Red Lion Pub will be serving drinks including cask ales, while visitors can also join in traditional pub games. Children can take part in the Crich 'Boot Camp' with Sergeant Major Stuart Adams and there will be evacuee scenarios.
This year there is an Easter egg hunt for children aged 4 – 15.
We offer discounted admission rates for anyone dressing in 1940s clothes.
There will be an evening dance in the Poulson Room above the Red Lion on Sunday 27th March at no extra charge from 7.30pm.