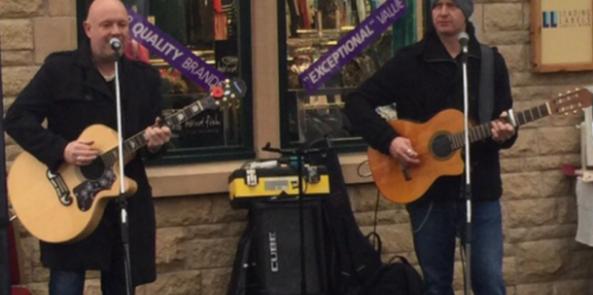 Derbyshire duo 'Stunt Double' have been secured for our Bands at Crich event on Saturday 30th April 2016.
The singing duo consist of Jon Alex a professional club and corporate entertainer for over 20 years and Chris Firminger.
Chris plays guitar in several bands including Firecracker, Dave Berry, Frank White, Julian Jones and Adrian Paris bands and his own Chris Firminger band.
Chris has also recorded many backing songs for TV programme Pop Idol and has played guitar on the hit single 'Walk like a Panther' for Tony Christie and Jarvis Cocker.
'Stunt Double' have performed at various shopping centres around the Derbyshire / Yorkshire region and always prove popular.
Don't miss them in the Poulson Room, above the Red Lion Pub at Crich Tramway Village from 2.00pm on Saturday 30th April.