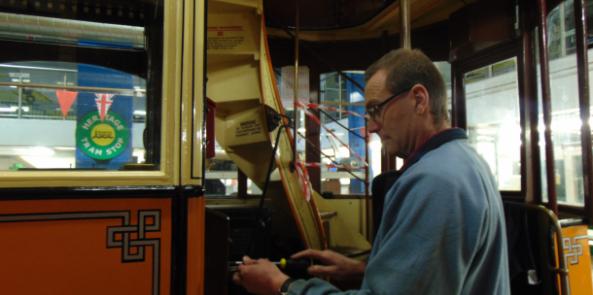 We often get asked what happens when we close to the public through the winter.
The answer is – plenty!
Our staff and volunteers are busy restoring, cleaning, classifying, painting, clearing, stocking and generally preparing for the new season when we re-open on 19th March 2016 – just before Easter.
Richard Stead, Coachbuilder (above) is busy working on trams in various states of repair.
Hannah Bale (right), works in the Curatorial Department, but is currently helping to clean the seats on the trams. She says she enjoys the sense of achievement in this important job.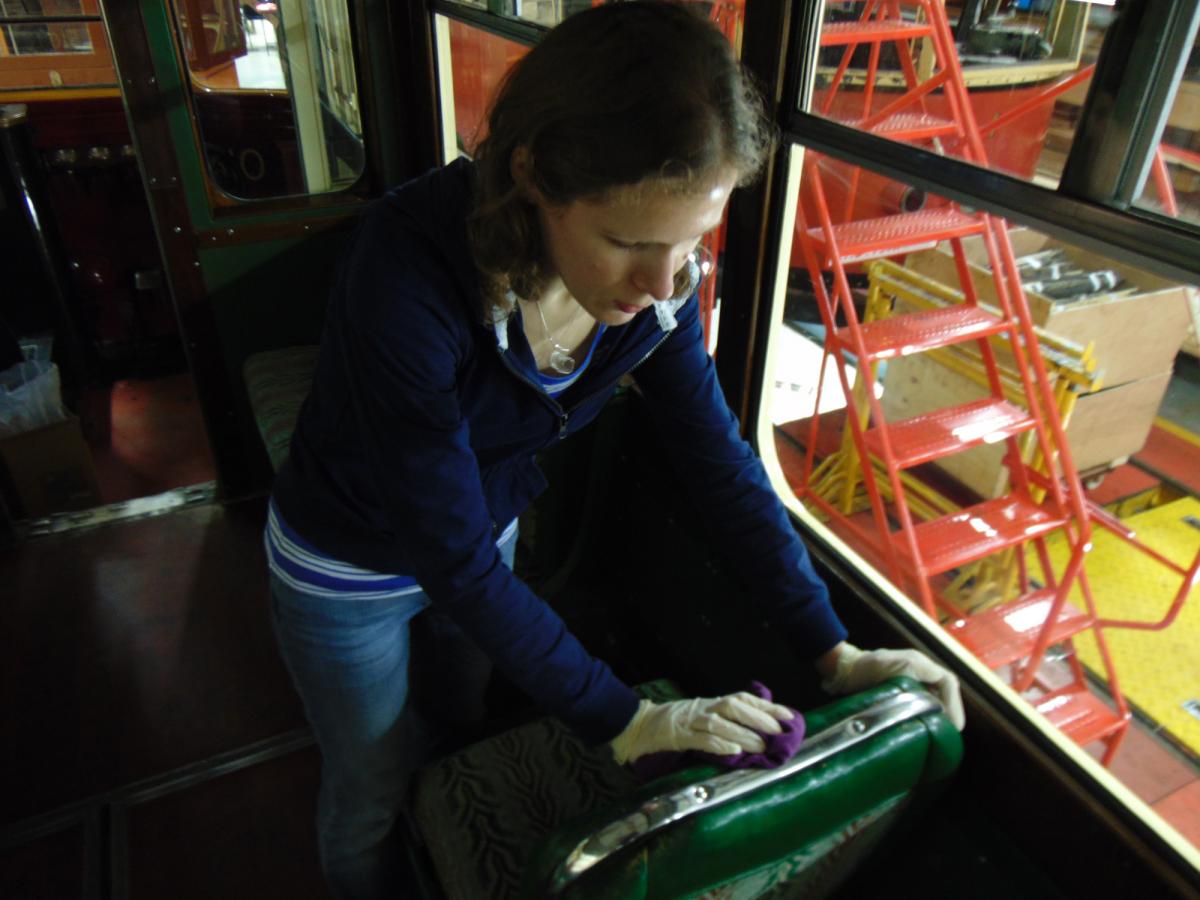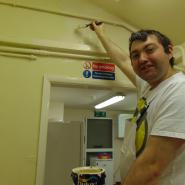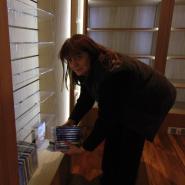 Steven Strange (far left) has moved from serving in the Tearooms to painting them, while Valerie Spowart (left) is busy clearing stock from The Forge Gift Shop so that it can be cleaned for the re-freshed stock. Val works in both The Forge Gift Shop and Barnetts Sweet Shop during the open season.
Lynn Wagstaff (right) is responsible for sorting duplicate journals ready for the book sales, fulfilling requests for journals from sales stock and working on the databases. Lynn also co-wrote the last ten years of the recently published Tramway Museum Story 1955 – 2015.
We are grateful to have such a dedicated team of people and will feature more in the next few weeks.