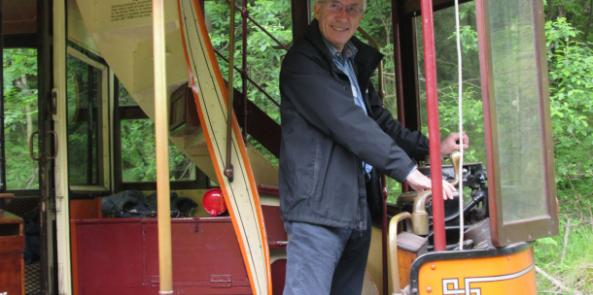 Leon Daniels, Director of Surface Transport for Transport for London, attended Crich Tramway Village's Classic London Event on Saturday 13th June.
Mr Daniels helped launch the restored tram LCC 106 along with Chairman of the Tramway Museum Society, Colin Heaton and Ian Ross, representing the Workshop and the London County Council Tramways Trust.
As well as London trams, several visiting London buses added to the spectacle, with STL- Regent 1 giving rides to the public within Crich Tramway Village.
Event organiser from Crich Tramway Village, Gordon Burch said:
"Despite the weather, a number of hardy souls turned out to watch the recreation of busy London street scenes to welcome LCC 106 back into service after extensive restoration".
See one review of the day at My Mummy's World
Crich Tramway Village is open until 1st November 2015 with various events planned throughout the season.