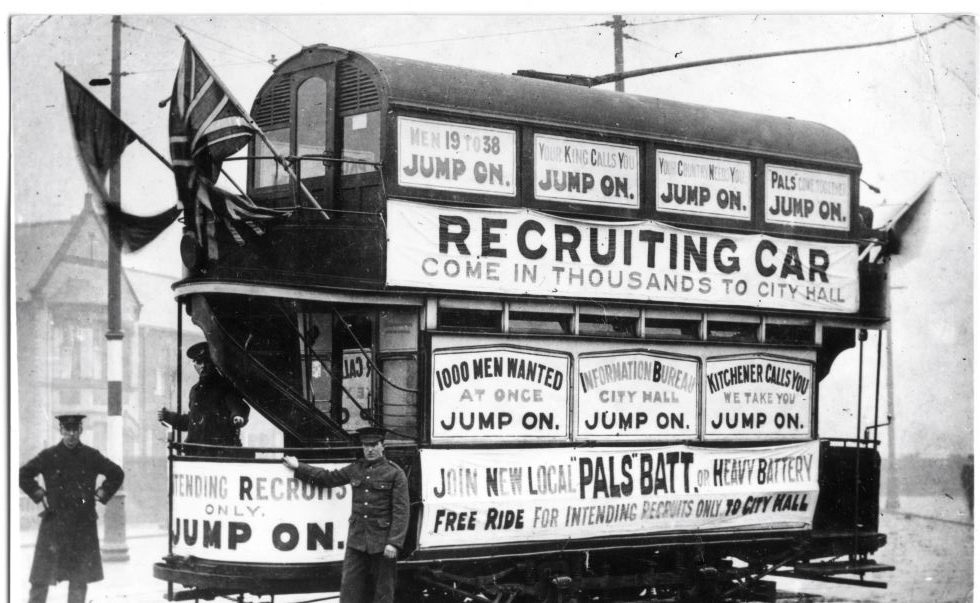 During the First World War, in January 1916, The Military Service Bill, calling for conscription of men for war services, was passed in the British House of Commons. In February, responding to an appeal from tramway managers, the Ministry of Munitions agreed to add the remaining tramcar drivers and inspectors to the Reserved Occupations list, so that services could be maintained.
Drivers and inspectors could not now be conscripted – but other male tramway staff could.  The staff shortages could only get worse, and managers began once again to consider breaking with tradition – this time, by employing women to drive as well as conduct the tramcars.
Glasgow Corporation led the way.  Already in January 1916 they had 30 women drivers and 1030 women conductors.  Reports from their Manager showed that the women "had done their work remarkably well" and "had created a favourable impression.
"Practically all routes of the system were traversed by the motor women, who continue on duty daily."
By March 1916, more tramways were training women as drivers.
Staff shortages, the cost of materials, and the difficulty of obtaining spare parts were the main problems faced by the country's tramways at this stage of the war.  So far services had been maintained – but managers knew there was no end to the War in sight, and matters were not going to improve in the foreseeable future.  They faced a battle of their own – to keep the trams moving.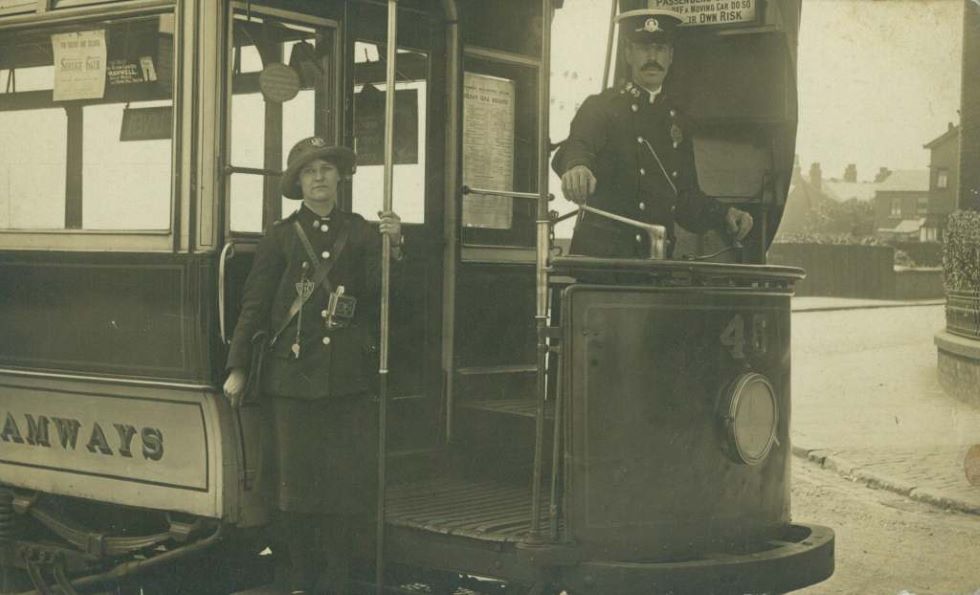 The basic uniform for conductresses was an ankle-length skirt and tunic jacket, with each tramway company introducing its own style variations.
The question of wages for women was much like the recruitment process – each tramway company seems to have been allowed to set its own rates.  Some did pay women the same wages men received, but often they were paid less, even though they usually worked the same 10 hour shift as men.  Despite such disparity, many women considered employment on the trams as an upward step from what they had previously known.