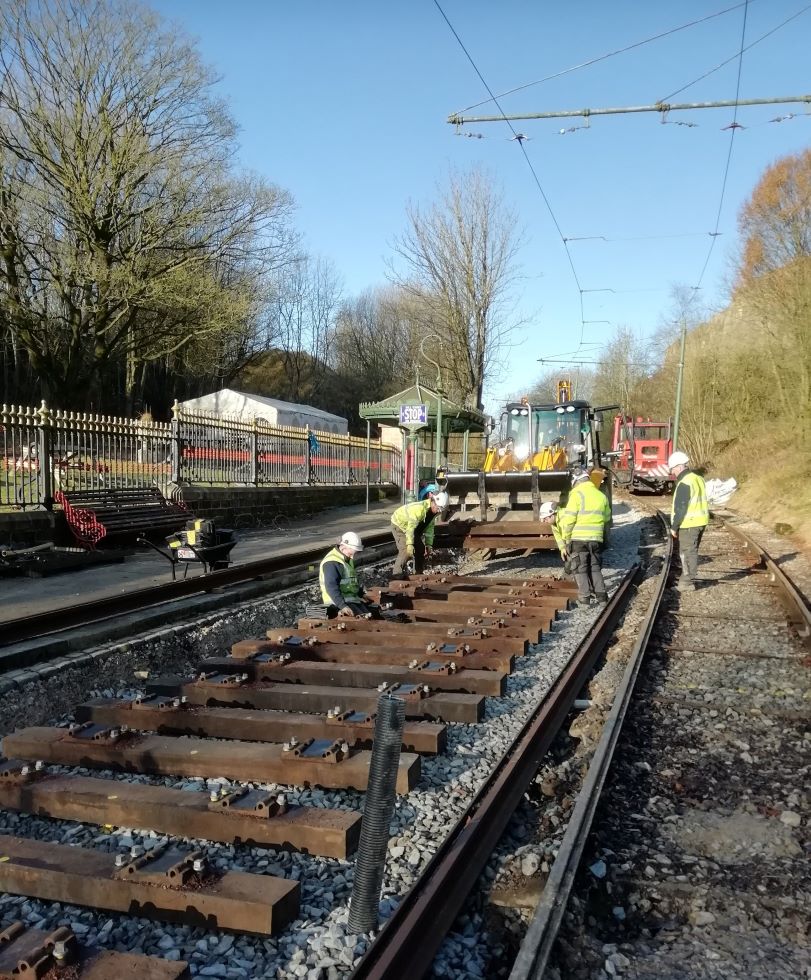 Since the last winter project update, our team has been busy focusing on our major track work renewal.
500 new hardwood sleepers have been laid out in the main car park, drilled and fitted with base plates.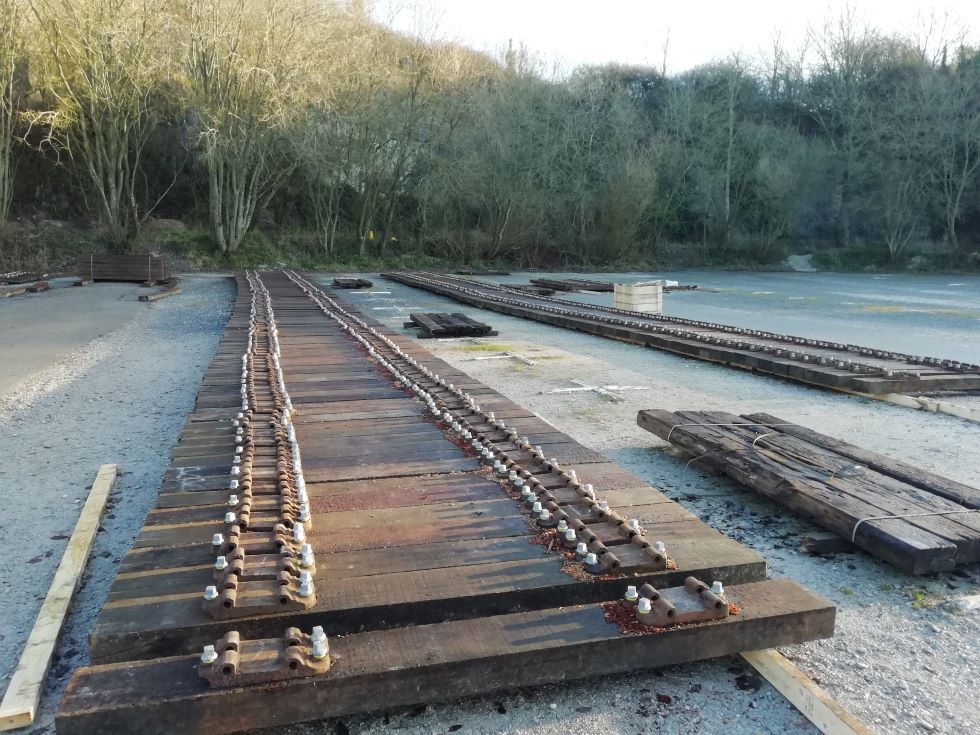 With the old track removed, the sleepers are next brought to site and laid on a new ballast foundation.
The rails can now be installed and clipped into place with a hydraulic rail bender being used to form the curves to shape.
If you would like to help support this essential maintenance project there is still time to 'Sponsor a Sleeper'.  Details can be found at https://www.tramway.co.uk/2019/12/03/sponsor-a-sleeper/