Trojan Car Club Visit – 100 year Anniversary
Sun 19th June @ 10:00 am

-

3:00 pm
Event Navigation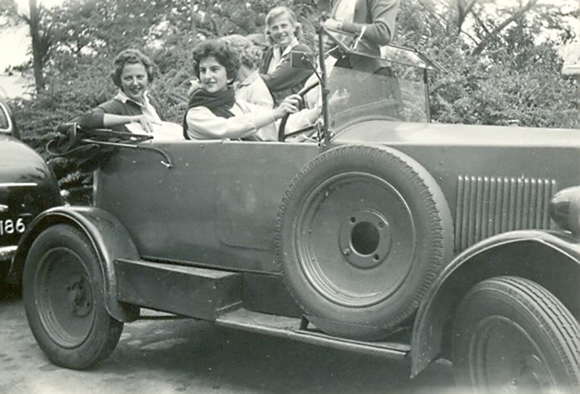 The Trojan Car Club will be exhibiting their amazing cars today to celebrate their 100th Anniversary.
The heyday of Trojan vehicles was in the 1920s, probably in competition with the trams of the day!
They are unusually simple cars. 2-cylinder two stroke engine of 1500cc, 2 gears via an epicyclic gearbox; driving via a duplex chain to a rear axle with no differential. Trojan's originally had solid wheels /tyres with a similar track to that of a tram. It was said that in their day Trojan cars got caught in the tram tracks and had to follow them to the depot!
The Trojan Owners' Club with a current membership of 90 worldwide, with approx. 40 known cars/vans, was formed in 1955 and has continued to be active for all this period, please see website: trojanownersclub.co.uk
The Trojan Utility Car
The car known as the Trojan Utility Car went onto the market at £230 in 1923, reducing to £125 in 1925, the same as a Model T Ford.[2] Nothing was conventional. Rather than a chassis the car had a punt shaped tray which housed the engine and transmission below the seats. The 1527 cc engine to the ingenious Hounsfield design was started by pulling a lever on the right of the driver. To prove how economical the car was to run, the company ran the slogan "Can you afford to walk?" and calculated that over 200 miles (320 km) it would cost more in shoes and socks than to cover the distance by Trojan car.
A modified car was released in 1920 with a smaller 1488 cc engine to bring it into the sub 1.5 litre class and with pneumatic tyres available as an option. The car was guaranteed for 5000 miles. A major contract was agreed with Brooke Bond tea for delivery vans making the car familiar all over Britain and with a top speed of 38 mph (60 km/h) [3], not causing too much worry over speeding drivers.