Easter 1940s Event
Sat 26th March 2016

-

Mon 28th March 2016
Event Navigation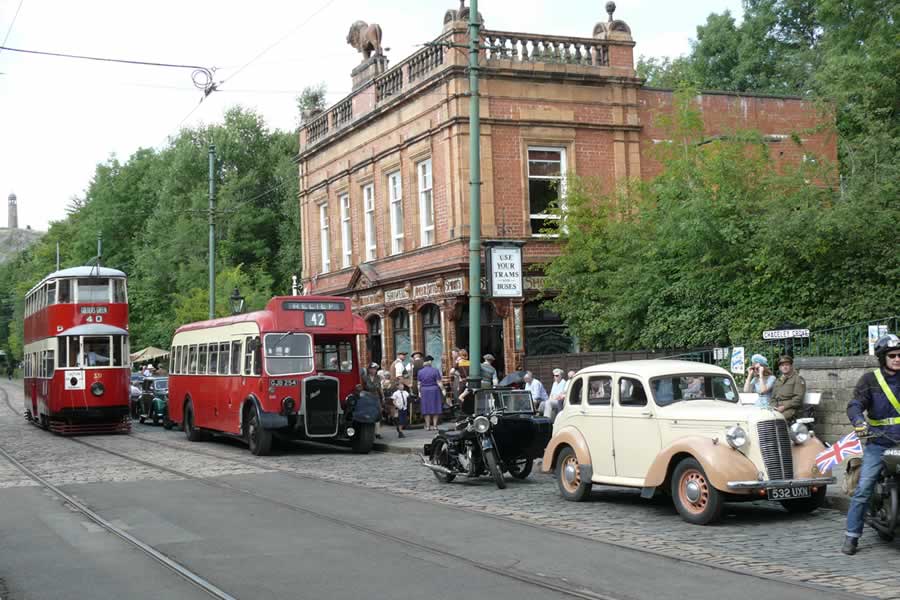 Step back in time to 1940s Britain on the Home Front. Visitors can expect air-raid warnings and the sound of low flying aircraft.
You will need your identity card for a real tast of life during the Second World War.
Historic wartime road and military vehicles will be on show and on the move, mingling with our vintage trams.
Some trams will be fitted out with black out masks, anti-blast netting on the windows and blue coloured lamps to re-create the war-time fit out.
War time songs will be belted out by popular singers, Marina Mae, Jane Darling and Kevin Mac.
Children will be able to take part in the Crich 'Boot Camp' and evacuee scenarios.
In addition, there will be a WW2 Easter Egg hunt for children aged 15 years and under. Pick up a clue and answer sheet from Admissions and find 10 eggs located arount the site. All children who find the ten eggs will qualify for a complimentary chocolate treat (one per child).
Dress up in 1940s clothes and receive reduced admission charges.
Please note that free return admission tickets are not valid for this event.
On Sunday 27th March, there will be a dance in the Poulson Room (above the Red Lion pub) from 7.00pm – 10.00pm open to all visitors to the daytime event, and no pre-booking is required for this.
Download the relevant booking forms and Terms and Conditions here: