If you wish to help The National Museum at Crich and yourselves, you can order this new tram documentary on DVD.
Get £1 off "The Ruston in the Blue Lagoon/ Lincoln Trams" DVD and trigger a £2 bonus for Museum funds from each sale.
Simply enter the promo code CRICH in the Shopping Cart for this product  to get: The Ruston in the Blue Lagoon/The Lincoln Trams dual documentary DVD for £13.95
The Museum is teaming with Lincoln-based Blow by Blow Productions to offer this promotion.  The Museum will not receive any funds from the streaming service, but Blow By Blow productions will offer a 15% reduction for our followers. To stream "The Lincoln Trams" alone now for £3.35 (including the 15% reduction) click here to access on Vimeo. Apply the promo code CRICH at the pay gate to get the reduction.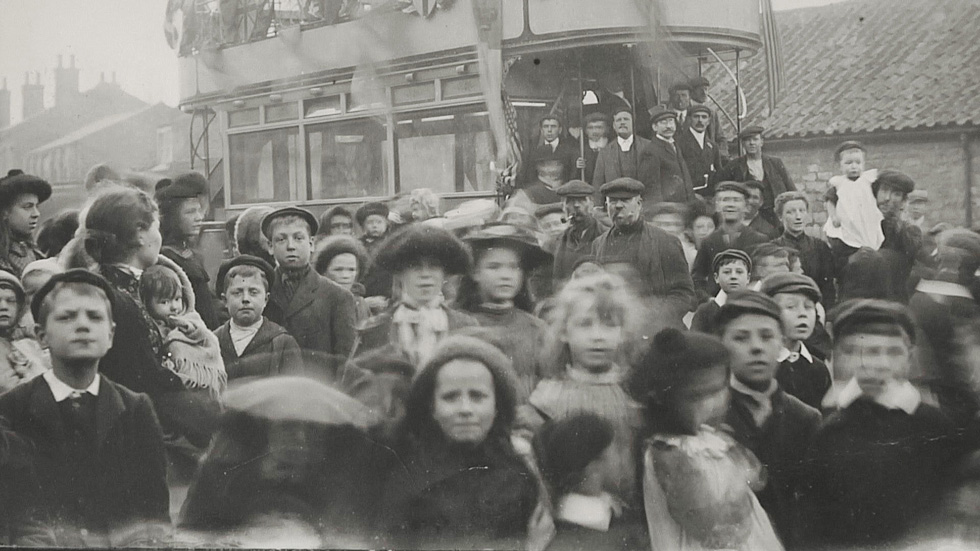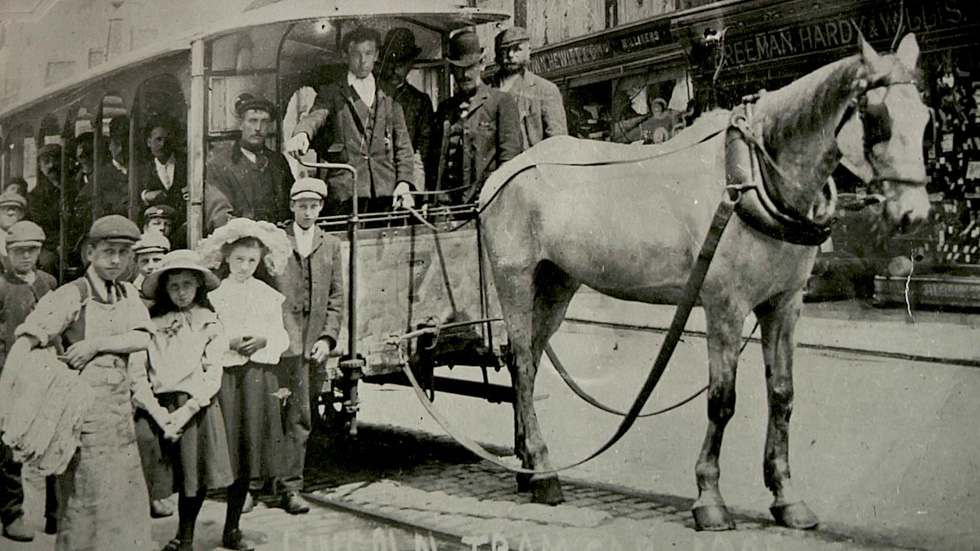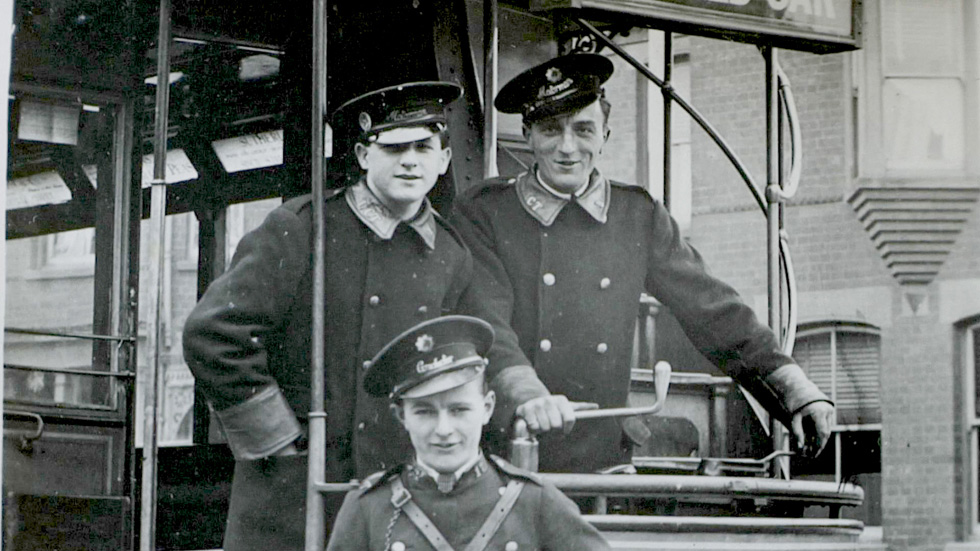 "The Lincoln Trams" (17 minutes) is described by Producer Andrew Blow (ex-ITV Yorkshire) as "a thoroughly enjoyable documentary ride with the trams which ran from the depot in Bracebridge to the City Centre and back between 1882 and 1929."
Also on the DVD "The Ruston in the Blue Lagoon" (47) minutes is the incredible story of the world's oldest working excavator – a steam navvy made by Ruston Proctor & Co in 1909. It tells of the dogged determination of engineering historian Ray Hooley, who led an 18-month campaign to rescue Navvy no. 306 from a watery grave, where it had spent 47 years.
Thanks to Ray, a team from the Vintage Excavator Trust, and a grant from the Heritage Lottery Fund, this amazing piece of Edwardian history will work on into the future at the Trust's public working weekends.