After 12 years on loan to Crich, Cardiff Horsecar no. 21 returned to its home in Wales on Friday 18th June. This vehicle came to Crich in 2009 on loan from the National Museum of Wales and has spent most of that time on display in the Exhibition Hall. As part of recent tramcar movements and changes at Crich to refresh displays and make room for upcoming restoration projects, the decision was taken not to renew the loan of Cardiff 21 when our current agreement recently expired.
The photographs below show the horsecar in transport from Crich to Cardiff.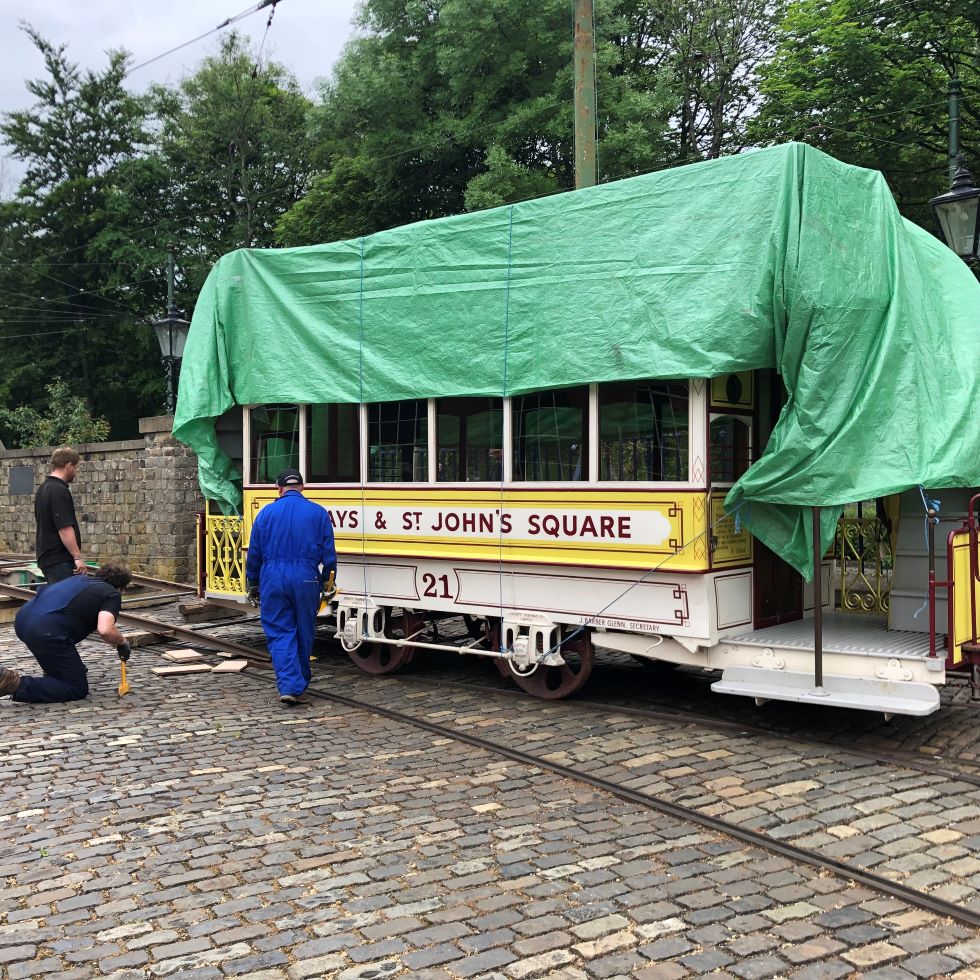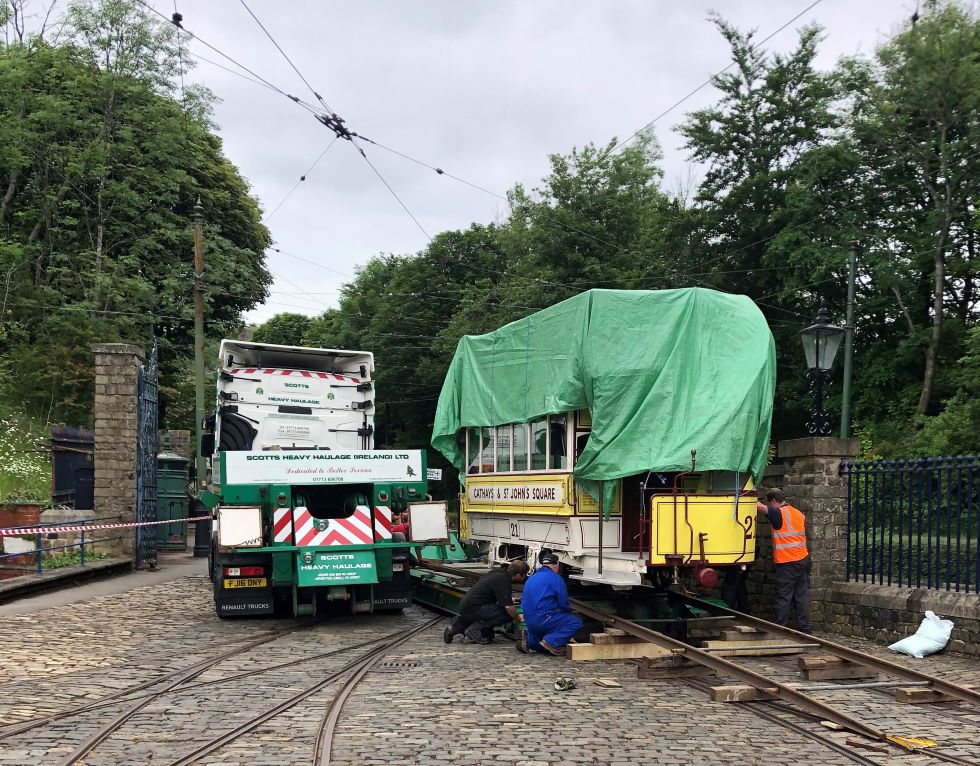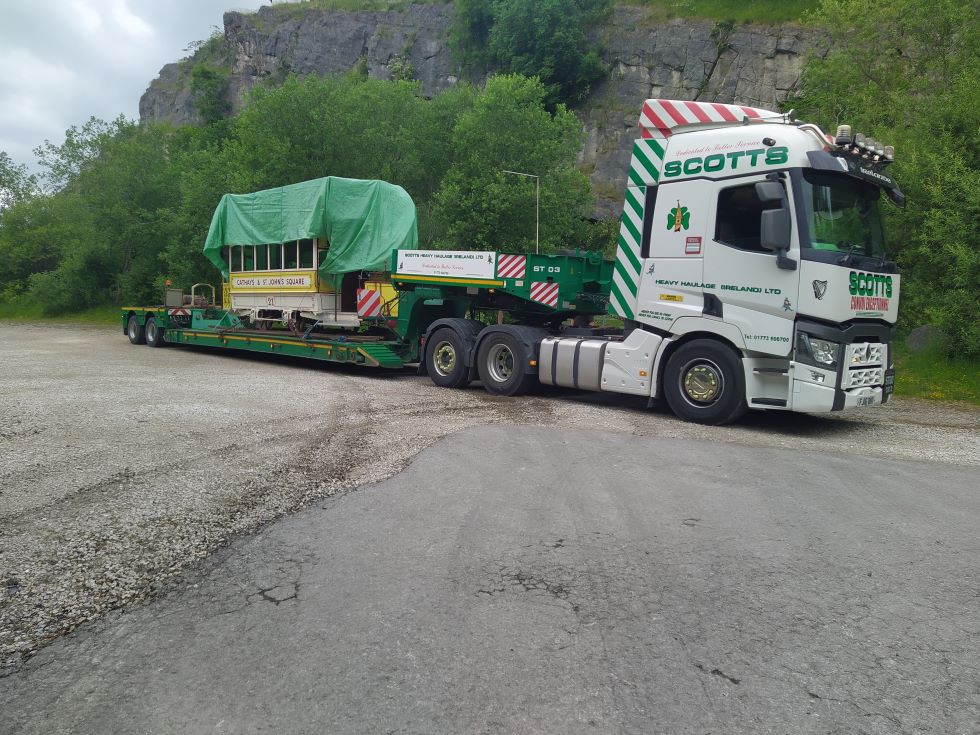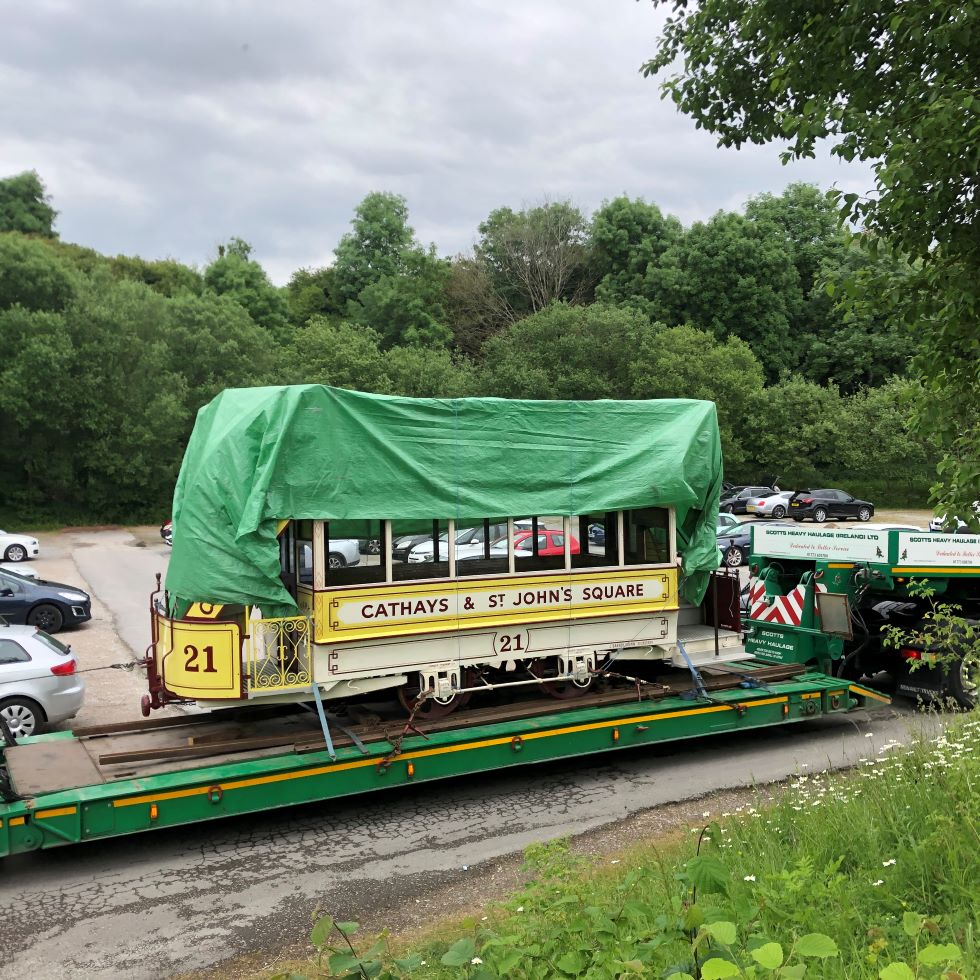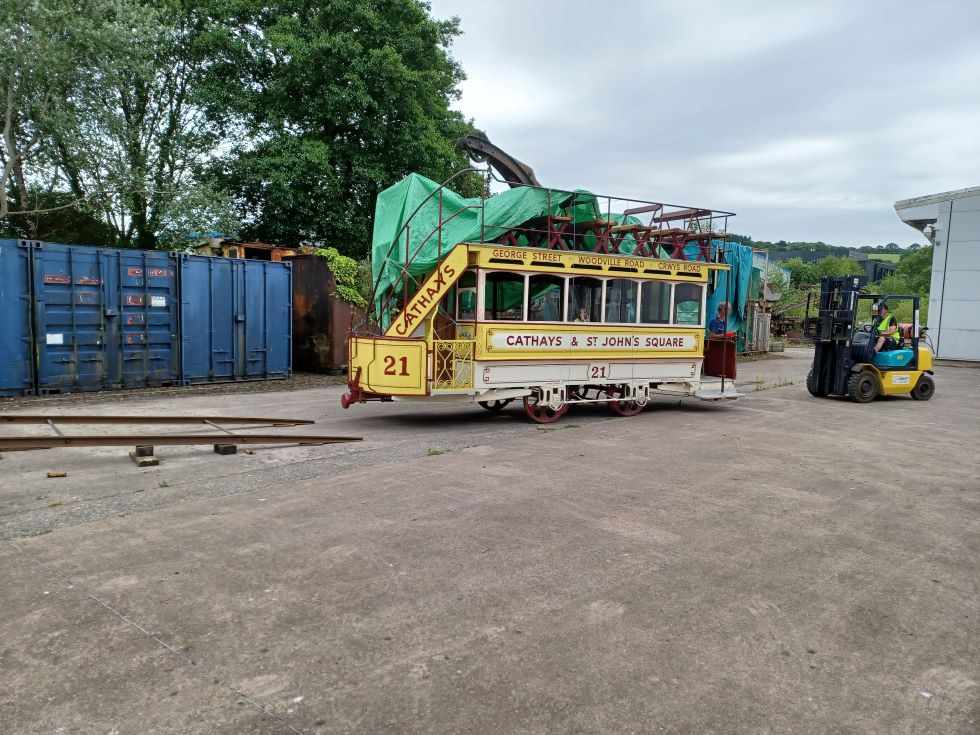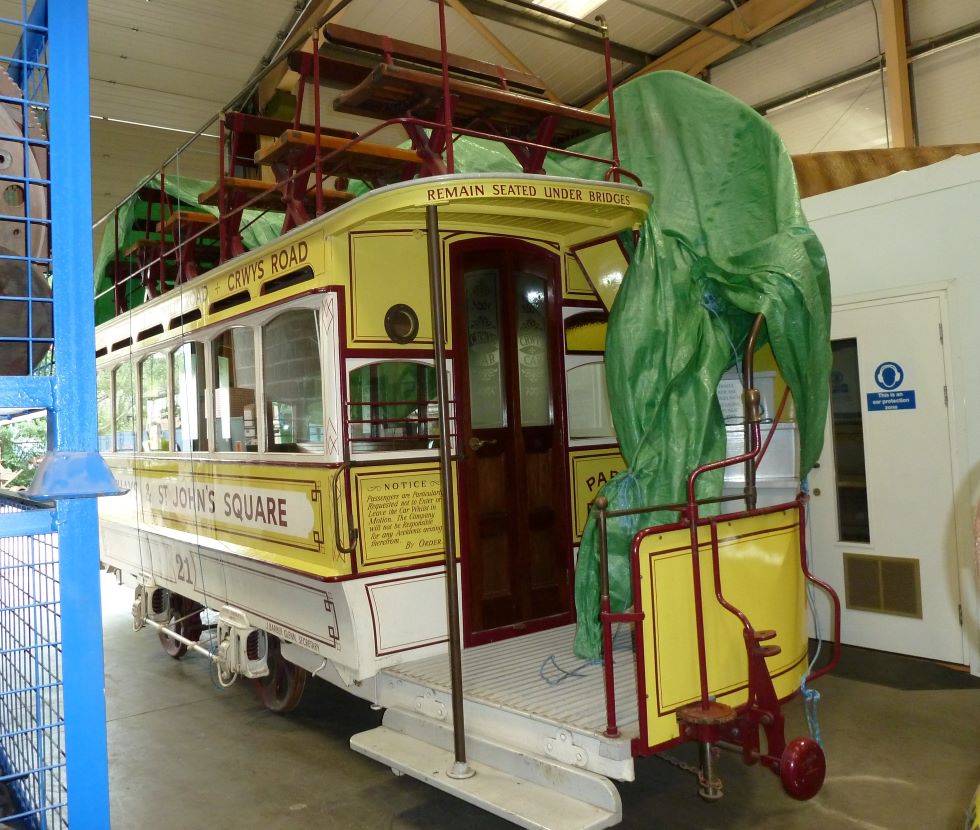 Whilst we are sad to say goodbye to this horsecar, one of the future projects at Crich will be to reconstruct our own operational double deck garden seat horse tram. The two tramcars forming the basis of this project are North Metropolitan Tramways 184 (acquired by the Tramway Museum Society in 1979) and an unidentified similar tramcar acquired by the Society in 2016. The completed tramcar will assume the identity of North Metropolitan Tramways Company horse tramcar no. 184, owing to this being the only known identity of either of the vehicles. For more information about the tramcar rescued in 2016, see this previous blog post: https://www.tramway.co.uk/2016/05/26/horse-tram-news/ and here: https://www.tramway.co.uk/trams/north-metropolitan-horse-tram/
The North Met 184 project is planned to commence after the restoration of Blackpool Corporation no. 298 and is being generously funded by the London County Council Tramways Trust. We are excited to be planning this addition to the operational fleet at Crich, which will provide a different experience to our current operational horse tram, Sheffield 15.
We are grateful to the National Museum of Wales for the extended loan of Cardiff 21 – we're sure they will be glad to have it back in their Collections Centre, which is possible to visit as part of a group tour – see their website for details: https://museum.wales/collections-centre/
Thank you to our workshop staff and volunteers for helping with the logistics of this move, and to our transporters, Scott's Heavy Haulage, for getting it back to Cardiff safely!