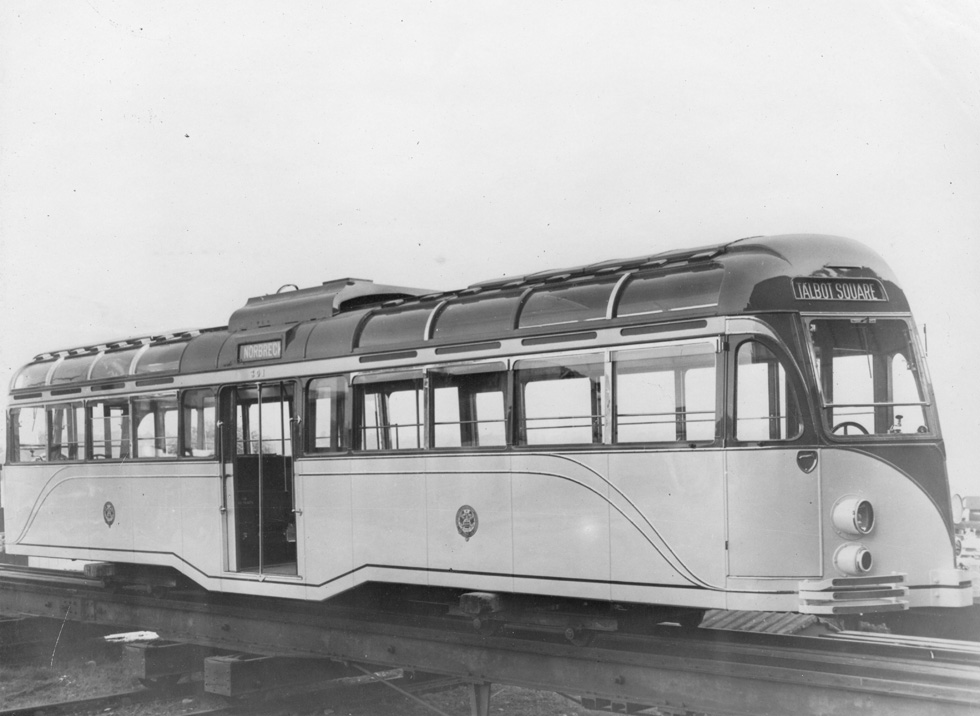 As previously reported, the next restoration project for the workshop at Crich Tramway Village is the Blackpool Brush Railcoach 298. You may remember agreement was reached between the Tramway Museum Society (TMS), the Tramcar Sponsorship Organisation( TSO) and the Blackpool Railcoach Fund (BRF) to restore 298 back to its original 1937 "as delivered" condition.
Despite lockdowns and restrictions in movement, work has continued on the project. Last autumn an agreement with the Ffestiniog Railway was reached to construct a new underframe for the car, the current one being in too poor a condition to give the car a good 30 year operational life at Crich.
Since then the Ffestiniog Railway works at Boston Lodge have re-worked the GA (general arrangement) drawing on their CAD system. This was approved by the project team at Crich and now metal has been ordered and a start made on the construction.
As imperial section steel is near impossible to get hold of, the design has been re-done with metric equivalent sections, although all primary dimensions are still imperial to ensure the body frame will fit. The pictures show the side frames that go beneath the central entrances. These are part riveted and also welded with the welding being done to modern specifications and safety standards.