If you pass through Wakebridge on one of our trams this week, you might notice that something is missing. Last week our 19th century cabmen's shelter was removed and transported all the way to Bristol by Dorothea Restorations.
Dorothea Restorations deliver a unique and comprehensive range of conservation, restoration and services across the country. They have previously restored two of our tram shelters and the stench pipe at Town End. Other projects they have worked on include the Laxey Wheel on the Isle of Man, Clifton Suspension Bridge and Tyntesfield iron glasshouse, among many.
If you visited us last week, you may have seen some of the team from Dorothea preparing the structure for transportation. The roof tiles were removed and will not be reused as they were not original. The wooden roof, the gables and the glass were removed and the structure braced with metal supports, ready to be lifted onto the flatbed vehicle. Timber from the roof will be reused where possible and the gable ends reinstated.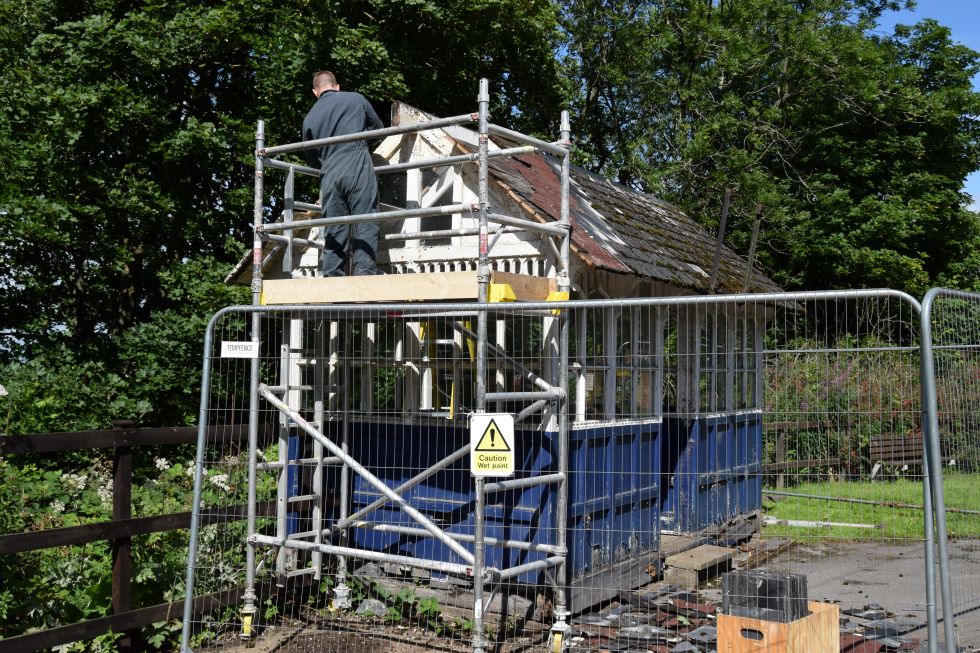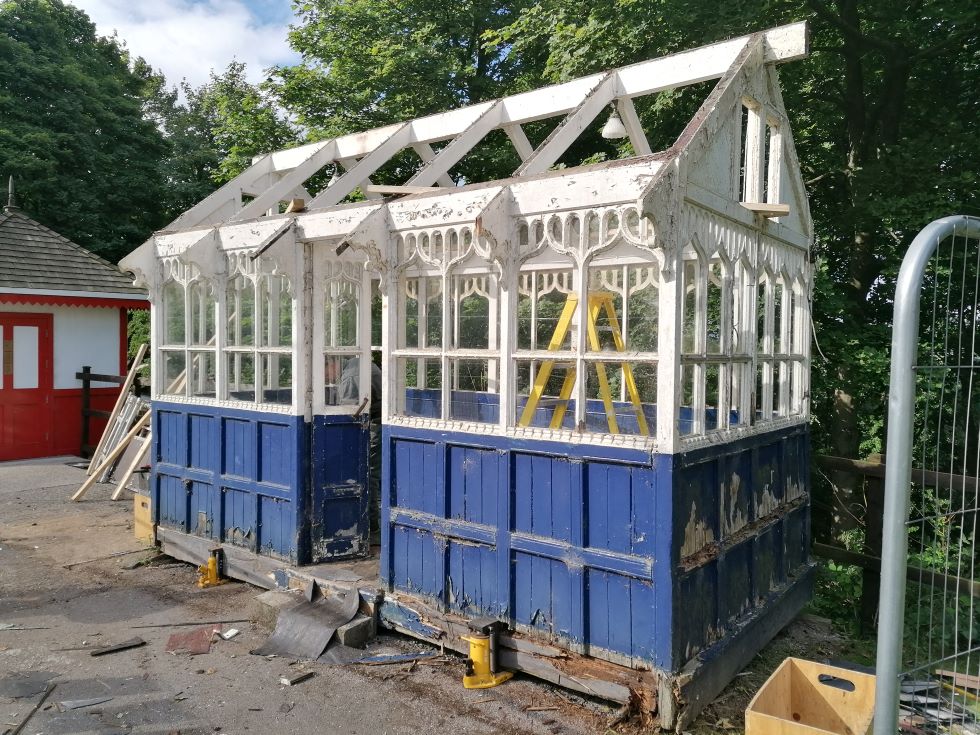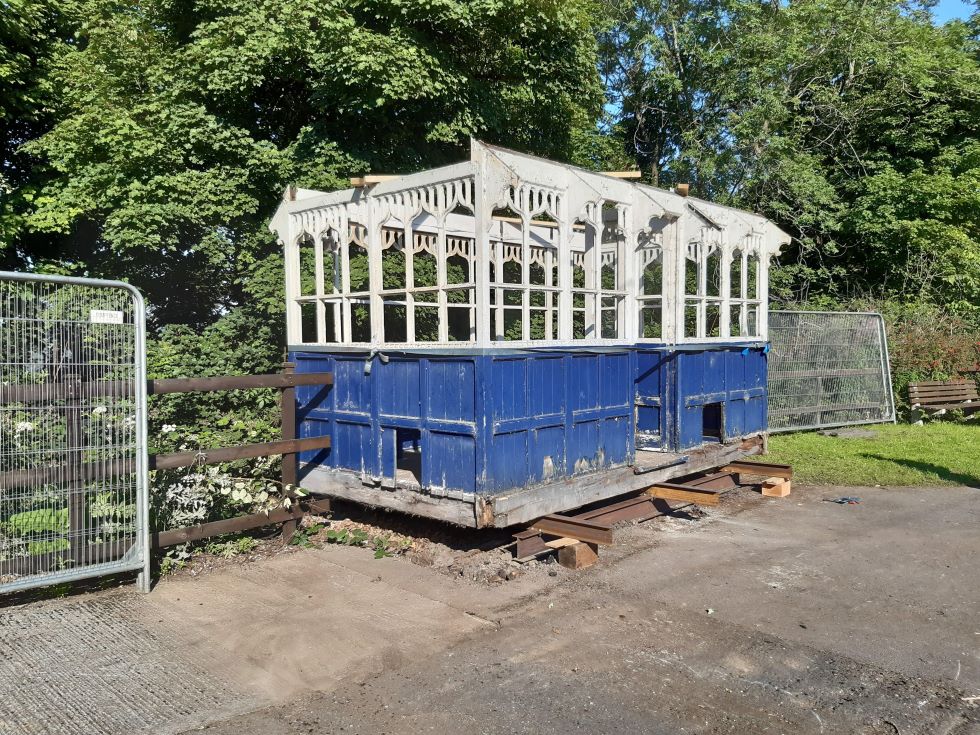 The shelter will be restored as closely as possible to its appearance in 1877, when it was first installed at Christ Church cab stand in Bradford. We do not have any early photographs of the shelter, but we do have copies of the architects' original plans and elevations. The description below was published in The Bradford Observer, on Monday 26th November 1877:
"It is a neat wooden (pitch-pine) structure, fifteen feet long and eight wide, with zinc roof and ventilator. Seats run all round the interior, and underneath them are lockers for each of the cabmen. In the centre is a patent stove, which will serve the double purpose of warming the shelter and cooking meals; at one end a wash basin has been fixed and at the other is a table, having underneath it a receptacle for coals. The shelter has been provided with wheels, so that it can, if necessary, be moved to some other stand. "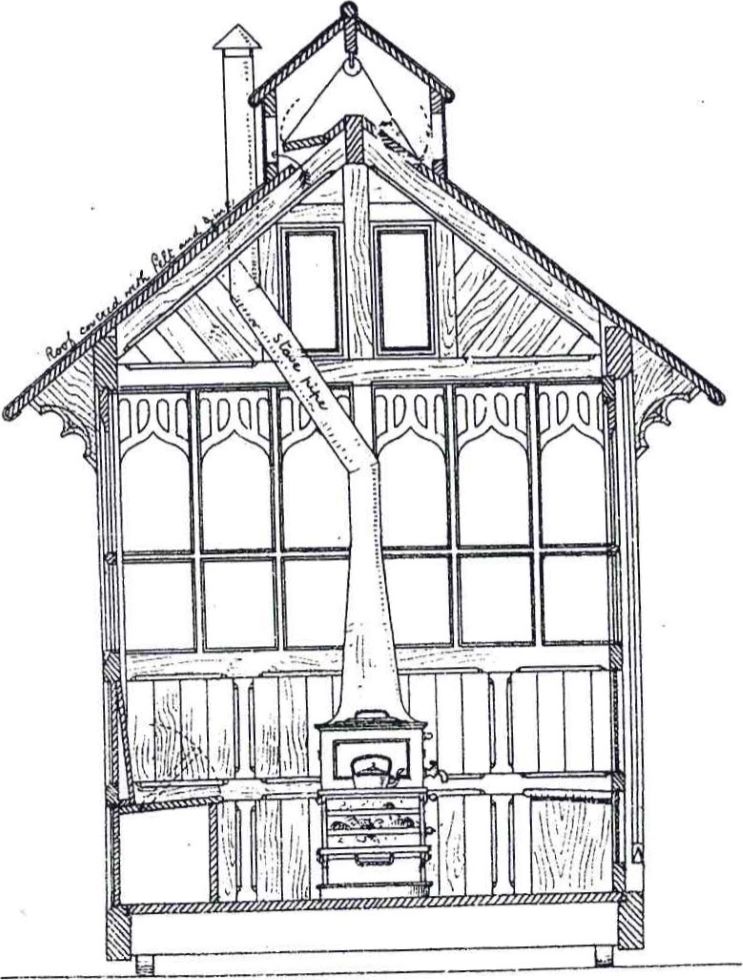 The restoration of the shelter will not be complete until later on in the year. After being returned to Crich, probably during our closed season, the interior will be fitted by our Coachbuilder and a range of information and learning resources will be added. We hope that it will be ready for visitors to explore by the start of our 2021 open season. In the meantime you can take a virtual tour of the shelter in its pre-restored state at
https://www.tramway.co.uk/library-collections/online-exhibitions/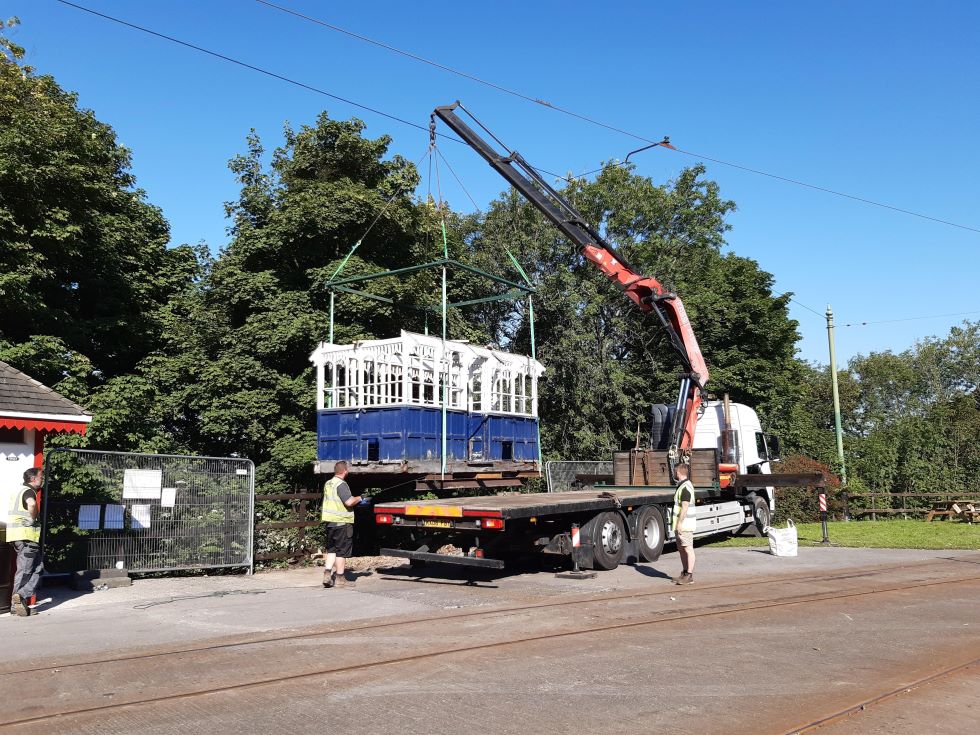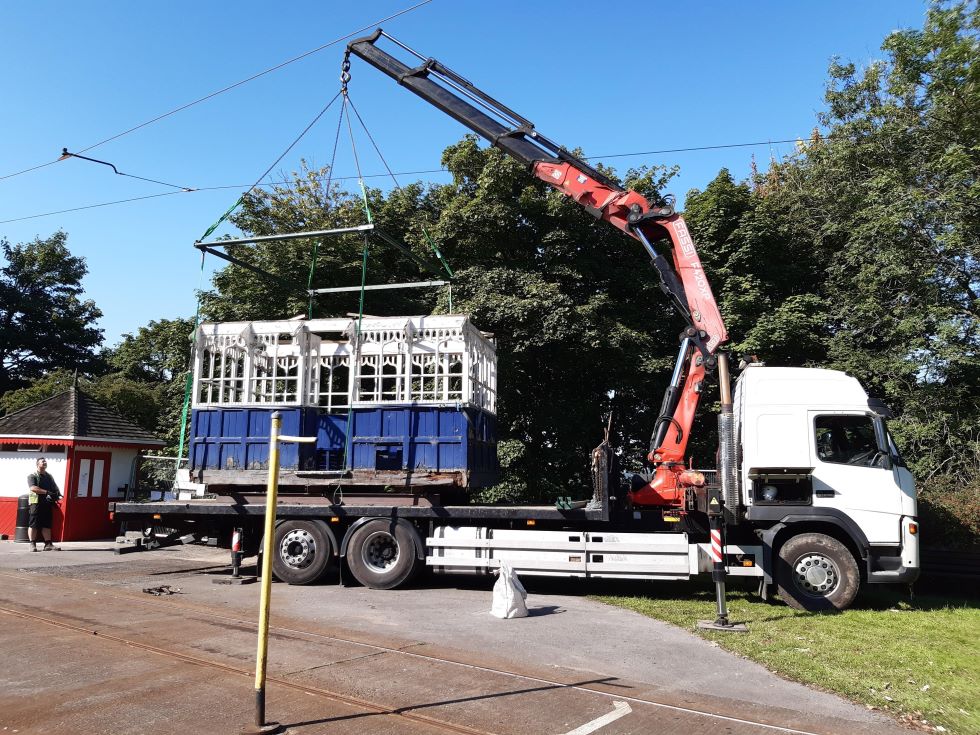 The project has been supported by The Pilgrim Trust, an Arts Council National Lottery Project Grant and a restoration grant from the Association for Industrial Archaeology, the national society for industrial heritage, which has supported the study, preservation and presentation of industrial heritage in Britain since 1973.