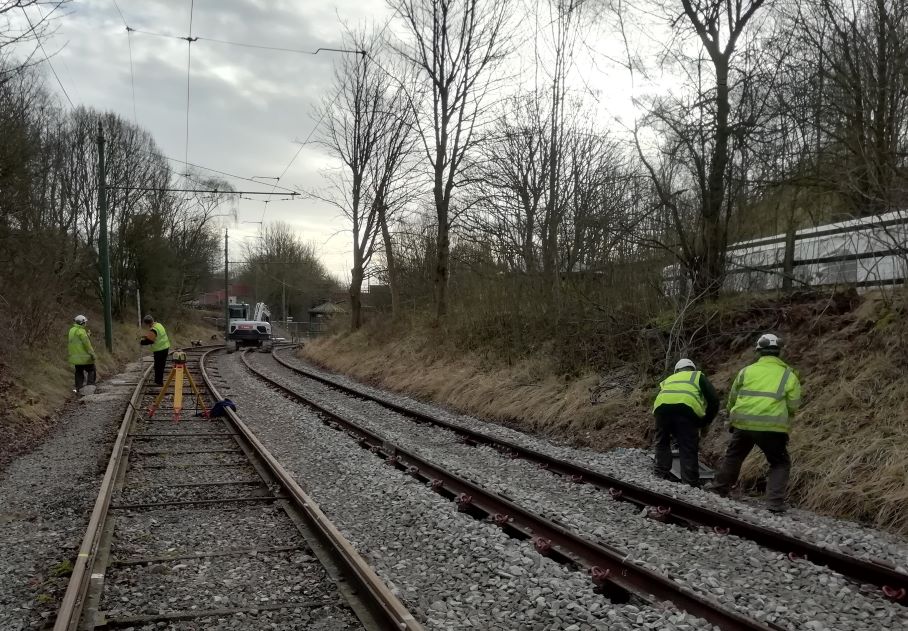 Our Facilities Team were back bright and early in the new year working on our major track renewal at the Bandstand curves.
The new northbound line has now been laid, so the final top layer of ballast could be installed along its length.
Shortly the final alignment and height tweaking will take place before tamping the ballast to secure the sleepers in their final position.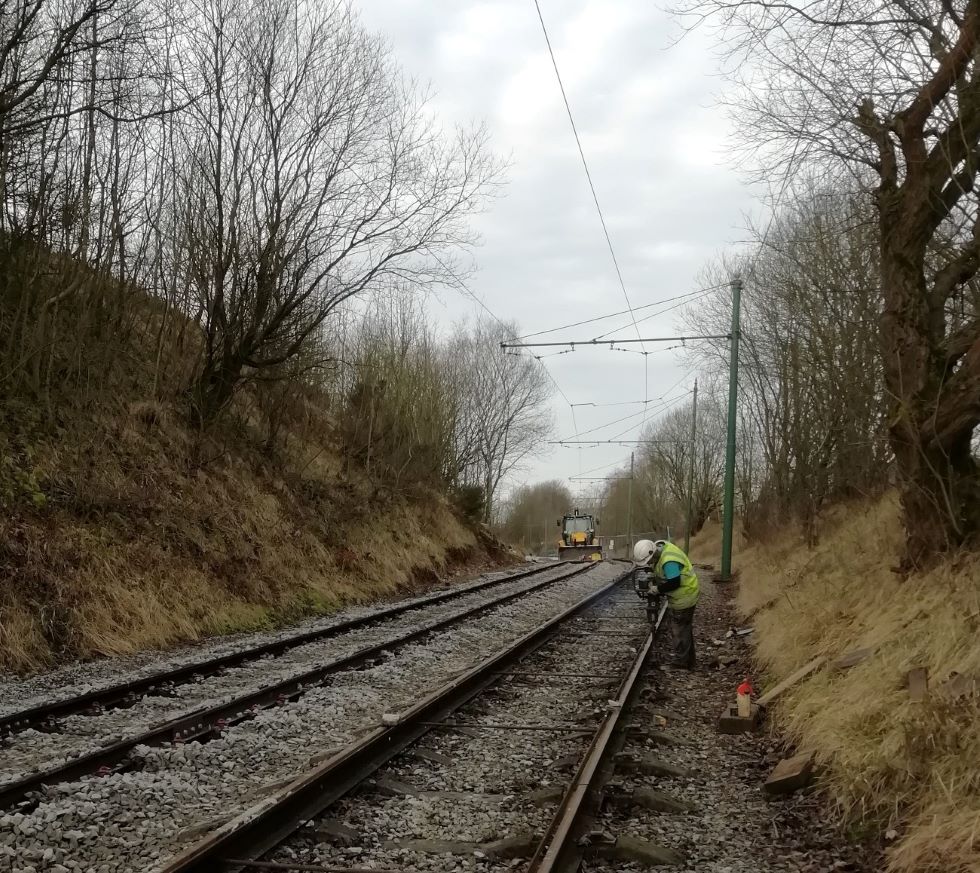 With the northbound line now largely completed, work has started on removing all the fixings to allow replacement of the southbound line. Freshly assembled sleepers are brought to site with the base plates already set to the correct gauge. Before the old rails are removed a levels survey is conducted to ensure the new trackwork is installed in the same position as the old. This helps avoid us having to make large adjustments to the current overhead line.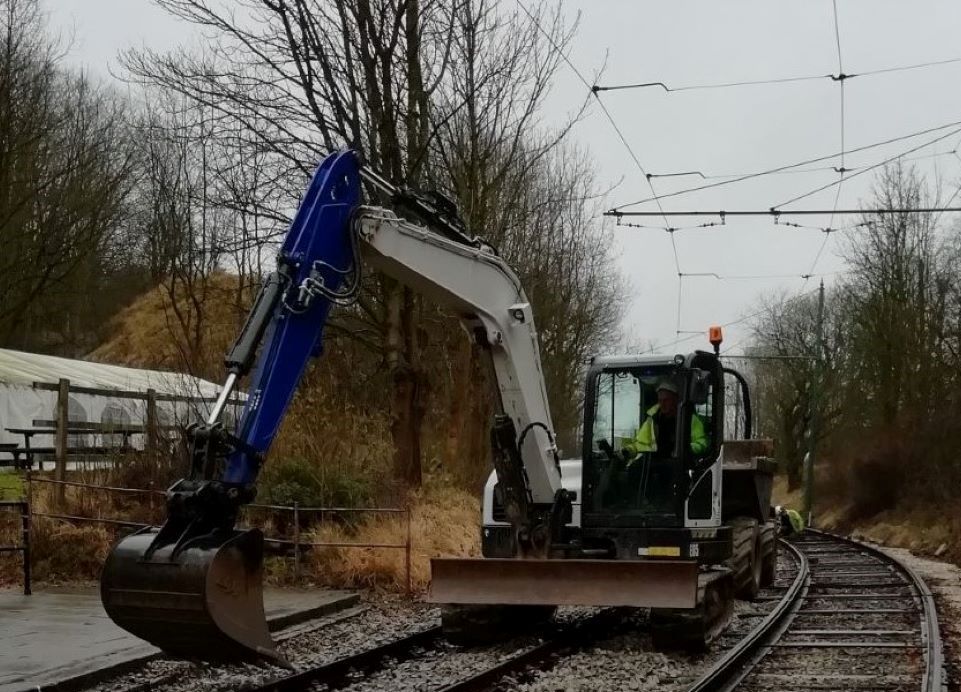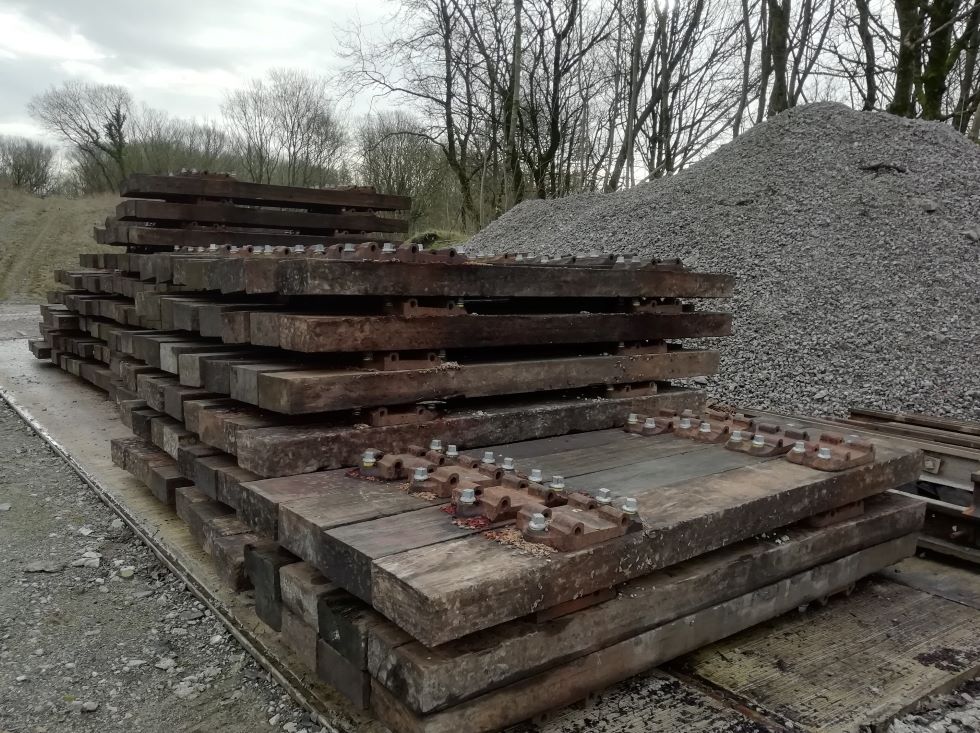 Meanwhile, a variety of finishing works continue with fresh cabling being pulled into the new lineside ducting and traction bonding cables fitted between the rails.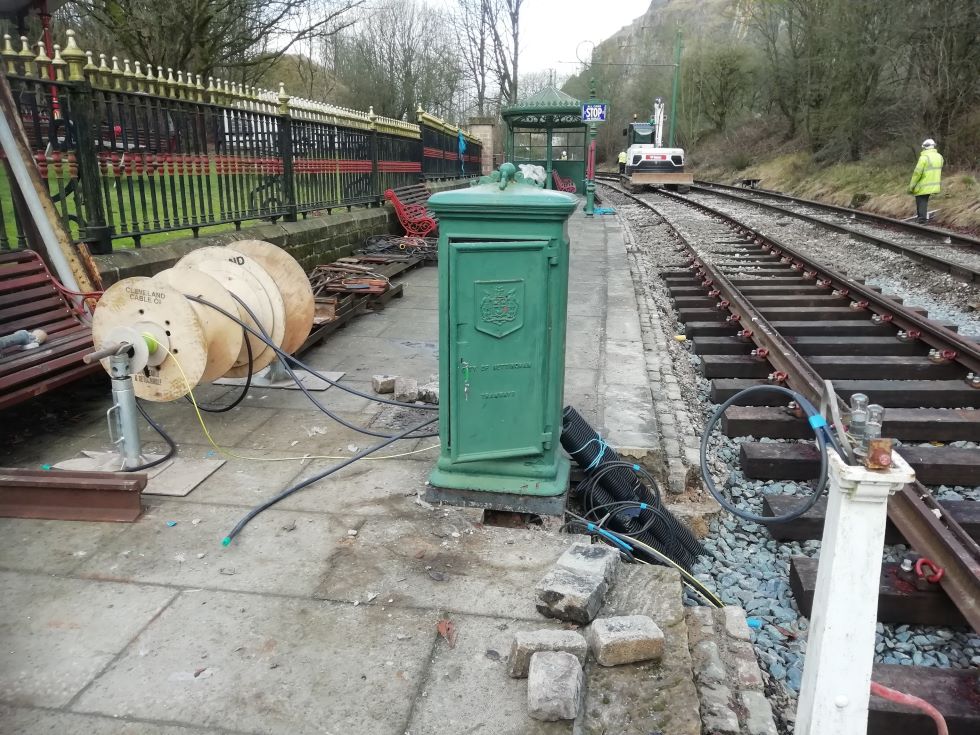 You can support this essential work by sponsoring a sleeper for £100. In return you will receive a small section of 1st-generation BS2 profile rail that will be removed from the Bandstand Curves during the project. The rail was installed when the line at Crich was first extended to Wakebridge in around 1966. You can donate via this website – see: https://www.tramway.co.uk/contact/make-a-donation/  or please contact Laura Bird:  email: Laura.Bird@tramway.co.uk