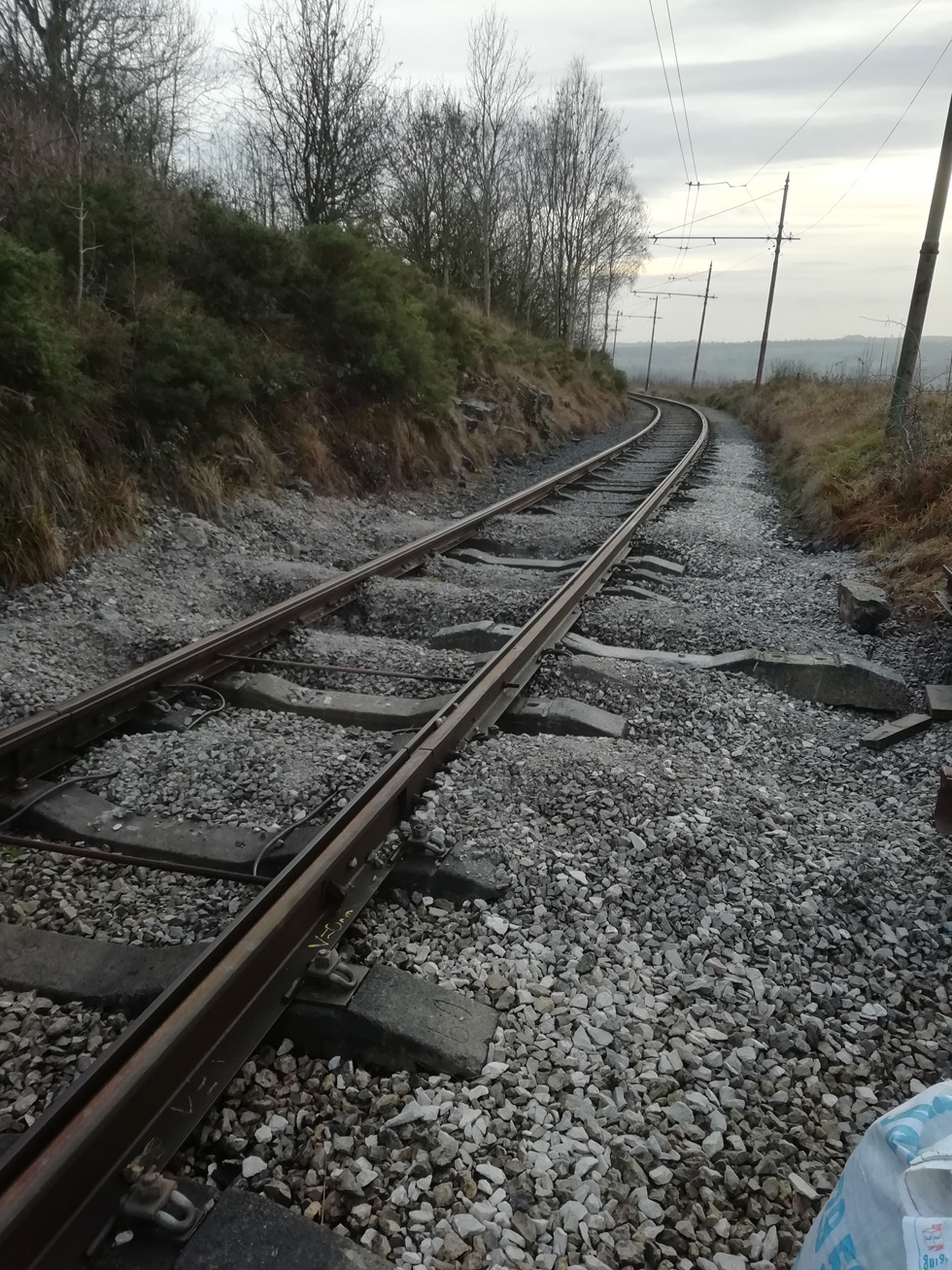 Our Permanent Way renewal project at Glory Mine continues with the objective to complete laying the new formation bed before Christmas.
The old trackwork and ballast has been removed with fresh lengths of rail laid alongside ready for installation. 280 tonnes of fresh ballast has been delivered and is currently being compacted to correct levels.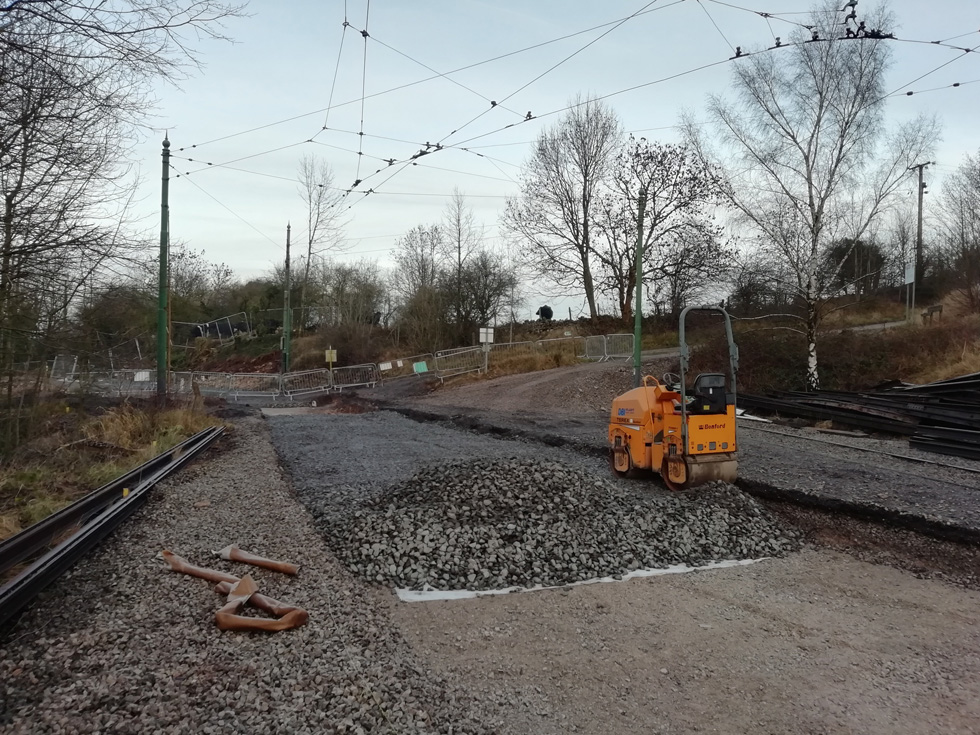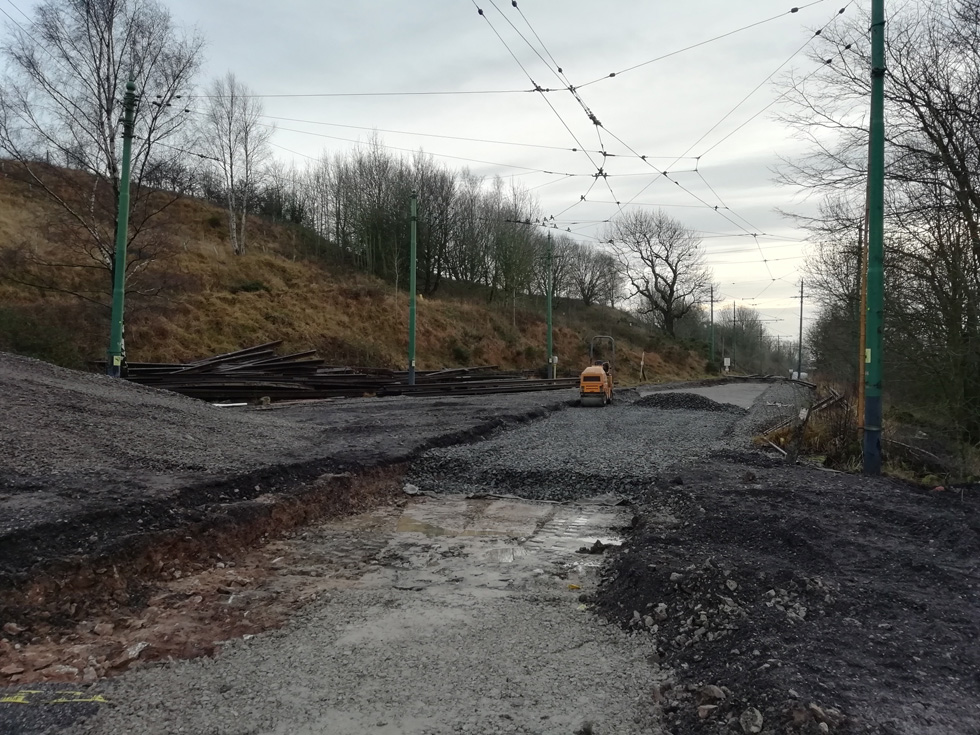 The opportunity has been taken to reinstate the stub at the far end of the line with foliage cleared back and overhead wires to be reinstated in the new year.
All this activity has piqued the interest of our neighbouring cattle herd who have been keeping a watchful eye on progress!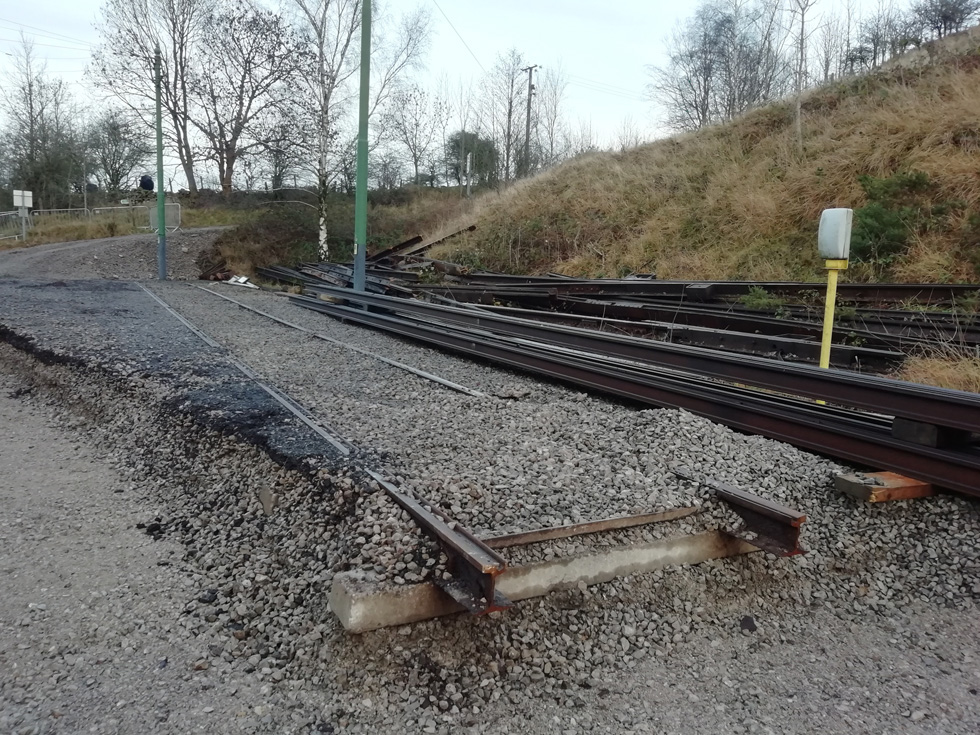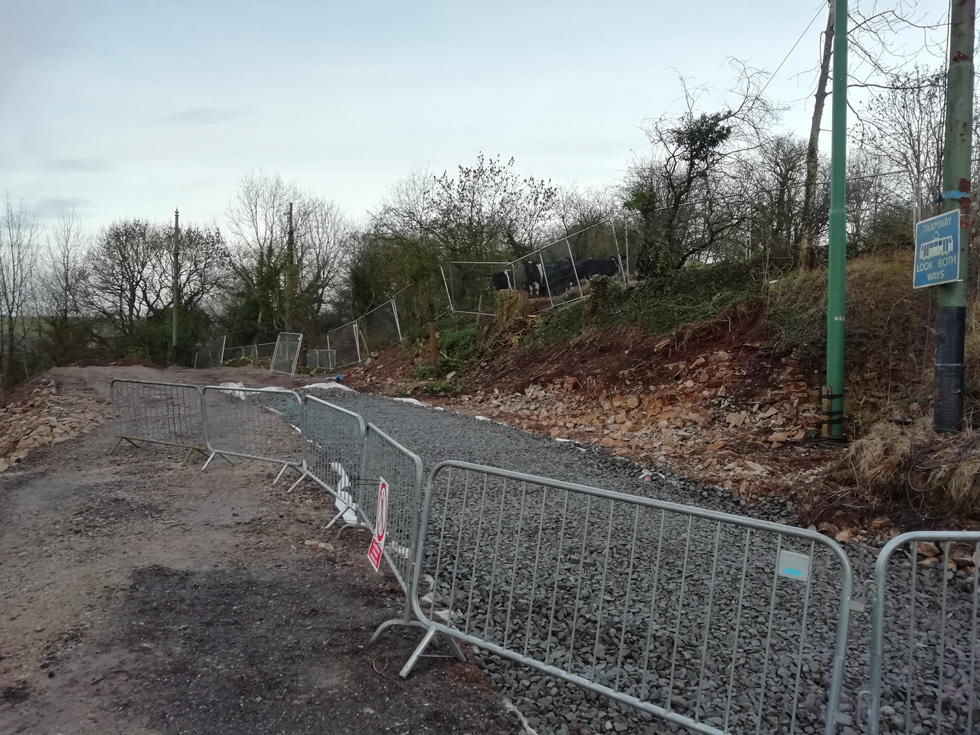 Further down the extension, a team of weekend volunteers have been installing four additional sleepers at a joint to even stiffness between different rail sections.   A lot of work is also taking place off-site in support of this project.
A contractor has been busy sandblasting and weld repairing the replacement point work for the new layout, items which were recovered to the Museum a number of years ago after service on Blackpool promenade.
In the new year the Outside Works team will be focusing on alteration to the overhead line equipment, repainting the traction poles and making a start on laying the fresh rail.