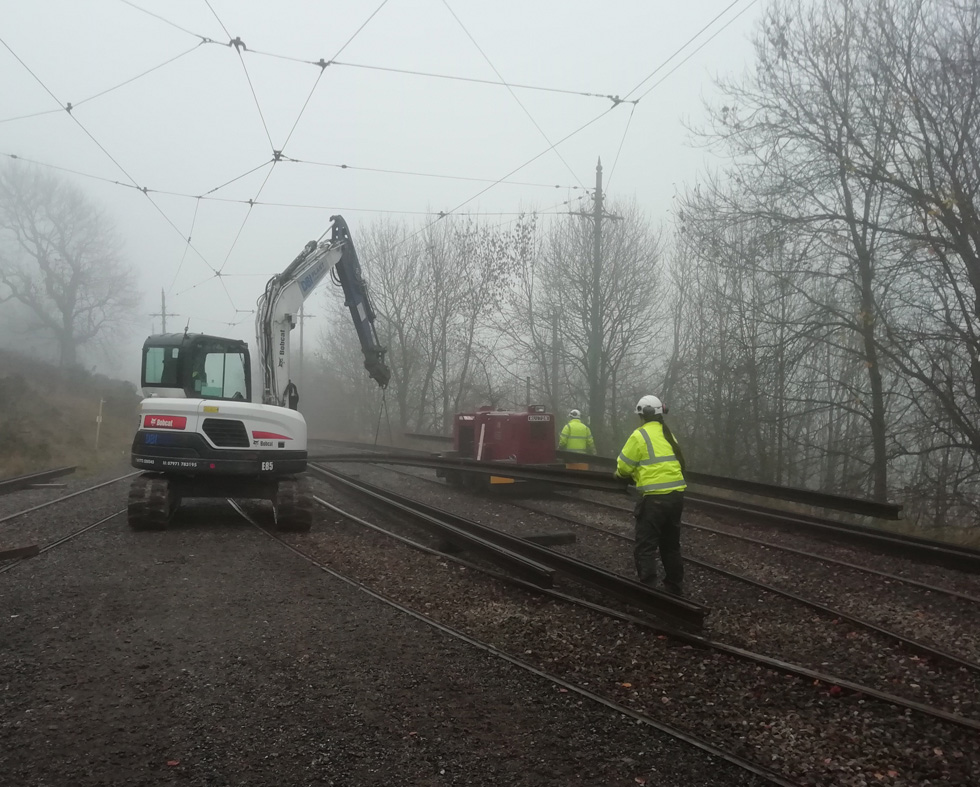 The unseasonably fine and mild weather for Crich has allowed our Facilities team to make good progress on a range of winter projects over the past couple of weeks.
In the Permanent Way Yard, a concrete hardstanding has been completed to provide a work area for trackwork and overhead component maintenance. (Photographs below).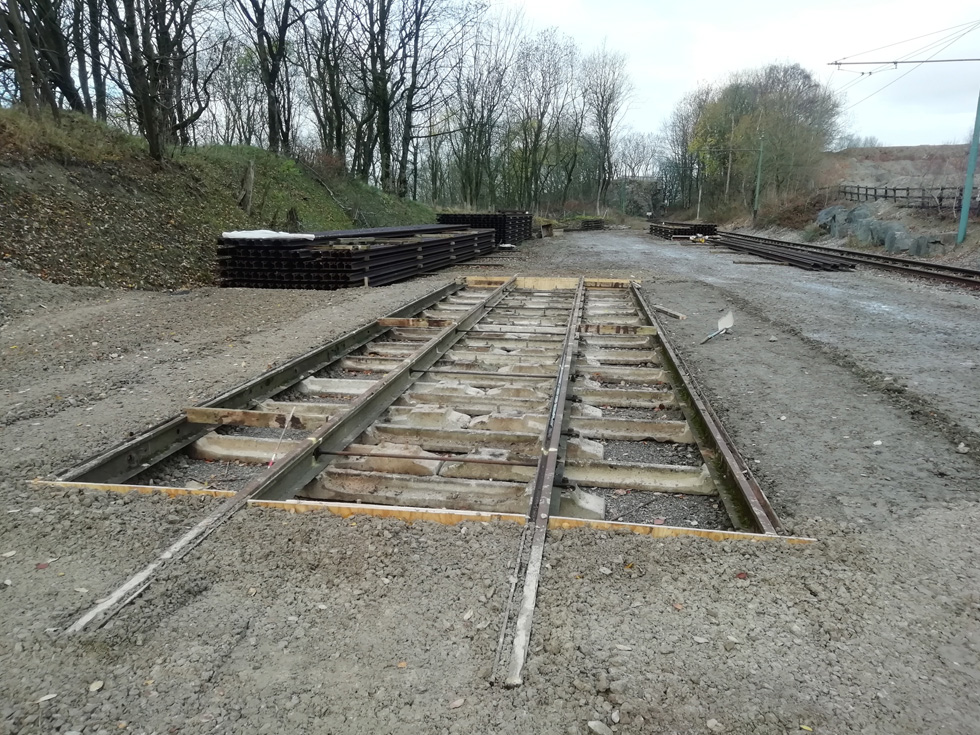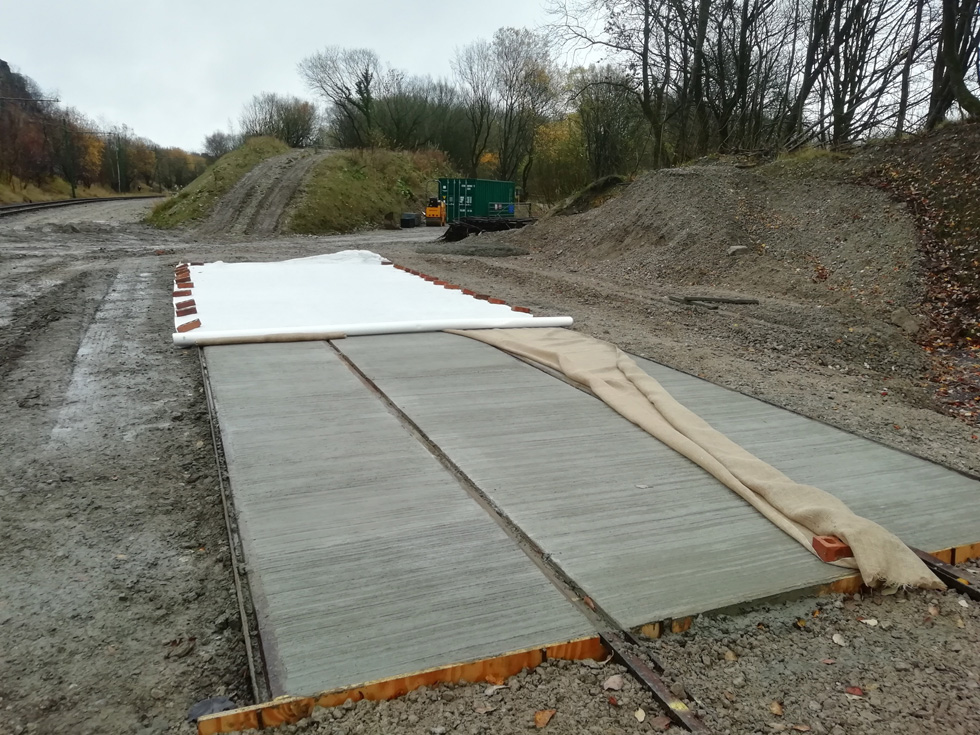 At Wakebridge, our worm toilet receives some TLC with remedial works to the timbers and a full repaint ongoing. The system to the wormery has been removed and fresh pipework and separator are due to be installed to keep the worms happy! (Photograph left below).
Nearby, Dorothea Restoration continue their refurbishment of the Wakebridge tram shelter, with the cast ironwork having been rubbed down and spot repaired, glass panels removed, a specialist primer is now being applied. (Photograph right below).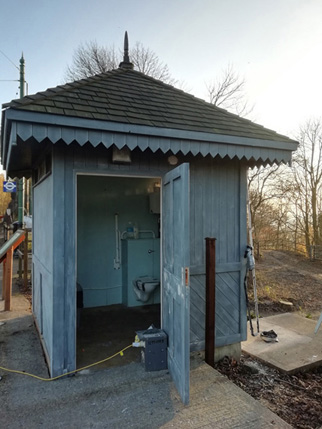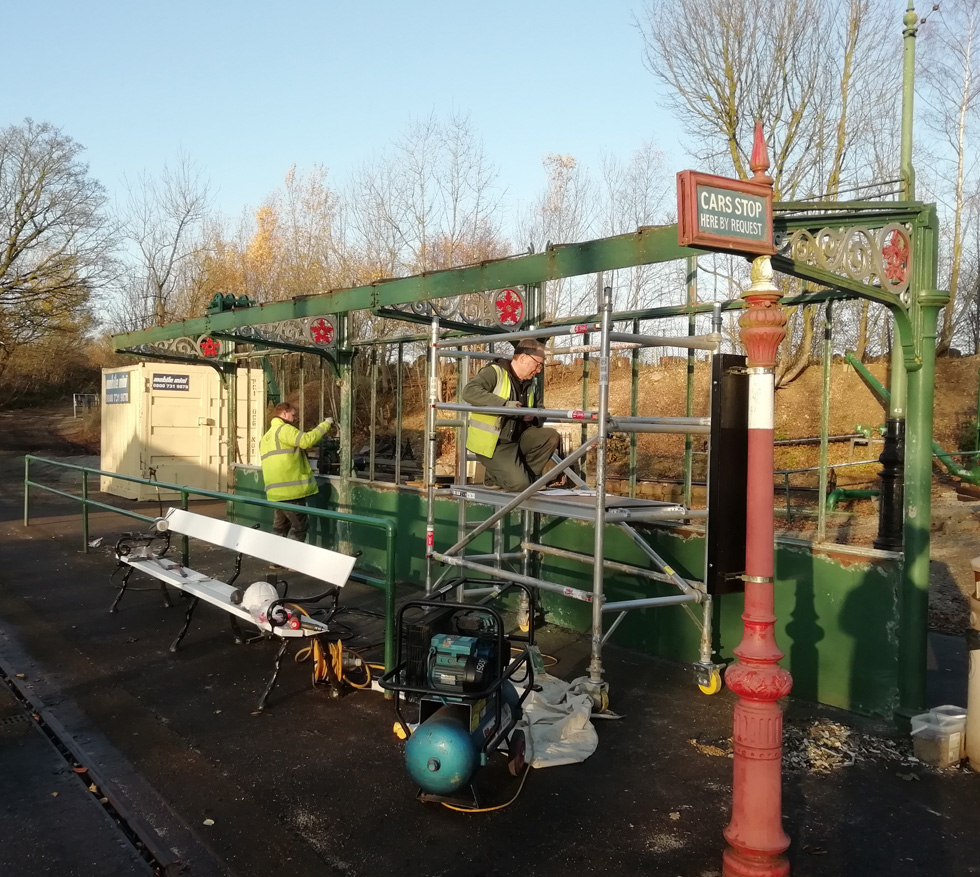 At the far end of the line work has commenced on renewing the trackwork of our Glory Mine terminus. The old rail, sleepers and fixings are being removed and formation excavated to the correct levels. Meanwhile, fresh lengths of replacement rail are being brought up the line and prepared for installation.(Photographs below).