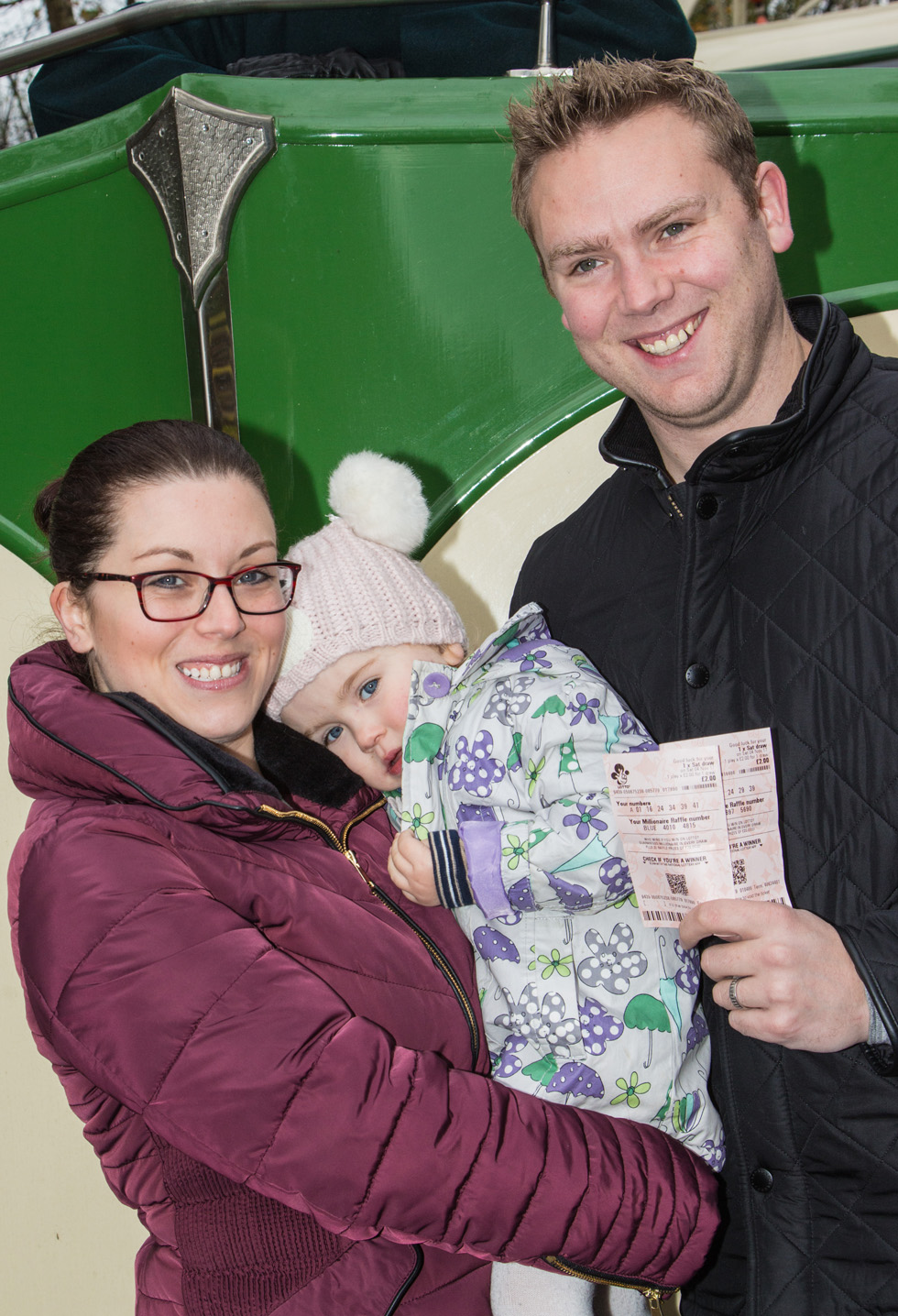 Community Day at Crich Tramway Village
Saturday 20th October is Community Day at Crich Tramway Village, when local residents living within 5 miles of Crich can visit the venue for free on production of proof of residence.
In addition, as a thank you to the Heritage Lottery Fund for support of various projects, National Lottery players who purchase a Lottery ticket for any game being drawn for the month of October will receive free admission.
All National Lottery games being drawn in October qualify for free entry, including tickets for any National Lottery draw-based game (Lotto, Euromillions, Thunderball and HotPicks) or National Lottery Scratchcard. Proof of ticket can be paper or digital.
Tracey Crouch, Minister for Sport and Civil Society, said: "This campaign is a fantastic way for National Lottery projects to give back to the players who support them every week, raising millions of pounds for good causes. There are hundreds of venues hosting events up and down the country, so I encourage everyone to get out there and take advantage of what is on in their area."
The National Tramway Museum in Derbyshire has recently received £84,800 from the Heritage Lottery Fund (HLF) for an exciting project 'Exploring the Historic Landscape of Crich Tramway Village'.
Made possible by money raised by National Lottery players and working with Peak District Mines Historical Society, the project will focus on both the industrial and the natural heritage of the site but will also explore woodland and local folklore. The Tramway Museum Society will also be contributing over £25,000 to the project, specifically for the restoration of a historic tram shelter.
The project will encourage visitors to explore and discover new aspects of Crich Tramway Village and look at their surroundings differently.
Jan Barratt, Learning and Participation Manager at Crich Tramway Village said:
"The funding will help to revive a part of the National Tramway Museum, which has become a firm favourite with our visitors.
Thanks to National Lottery players there will be a range of improvements and more things to see and do in the Woodland Walk and at the Wakebridge tram stop. There will be activities and information to help families learn about Derbyshire's lead mining heritage".
Please read the: Terms and Conditions – Free Entry for National Lottery Players