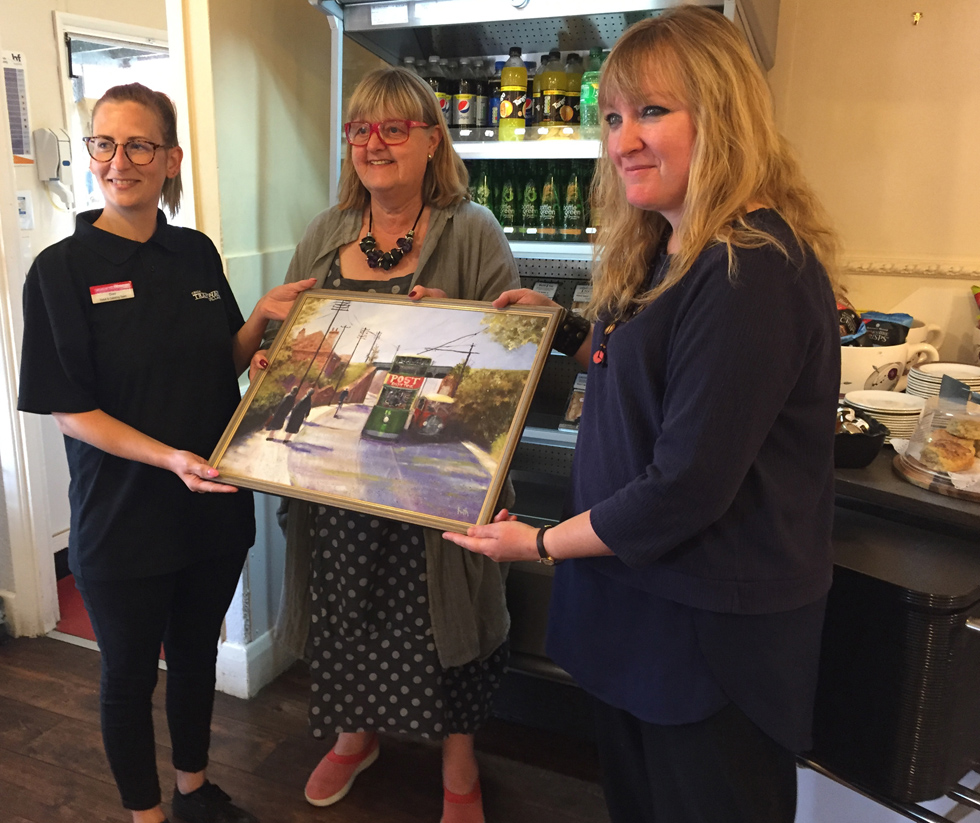 The photograph above shows, from left to right: Dani Kirk; Christine Shawcross and Ruth Gray.
Ruth Gray, a local artist from Belper, has generously donated an original painting of a 'Ripley Rattler' to Dani Kirk of the Tramway Museum's catering staff and Christine Shawcross a member of the Tramway Museum Society . It will be displayed in Rita's Tearooms.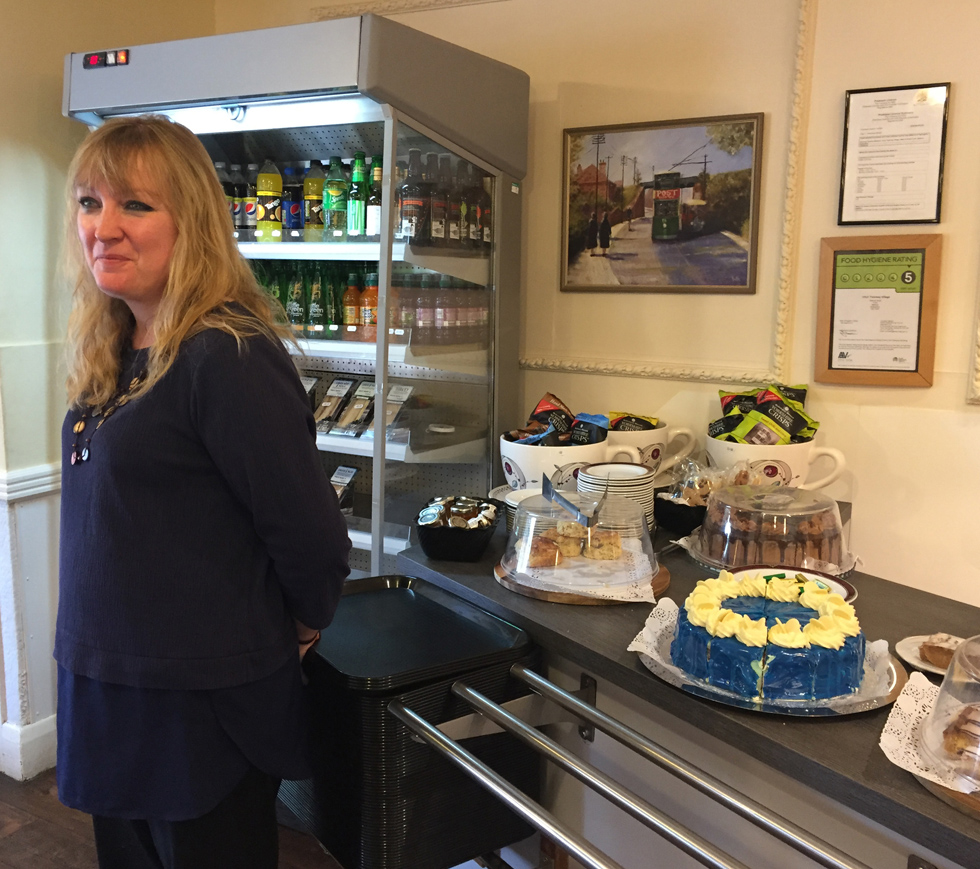 Ruth became a professional artist in 2003, having a love of painting from the age of 5 years. She has developed a special interest in Heritage, heritage buildings and trams.
Ruth has painted a series of paintings including the Heritage Mills in the Derwent Valley. She studied Textile Technology at Nottingham Trent University and now plans to start a masters degree at Derby University in Public History and Heritage in September.
For the history of the Ripley Rattlers see: https://www.rdht.org.uk/the-ripley-rattlers/