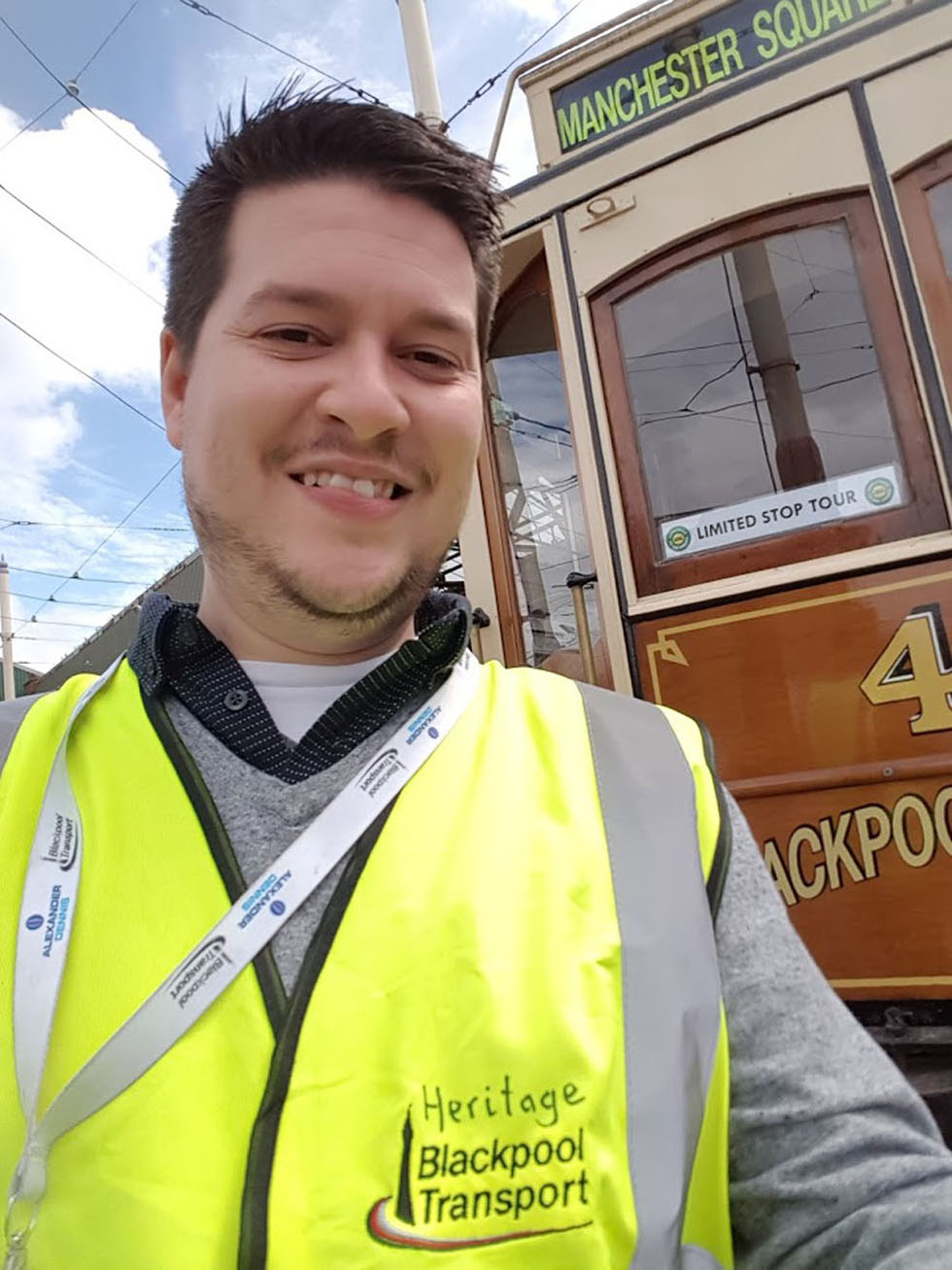 Crich Tramway Village will be running their 1874 Sheffield 15 horse tram on Wednesday 13th and Sunday 17th June.
Joseph the Shire horse will be pulling the horse tram between 11am and 4pm and on 17th June, and the conductor will be, volunteer, Joseph Burberry, so there will be two Josephs looking after visitors.
Joseph Burberry has been volunteering at Crich Tramway Village since 2012 starting as a conductor and progressing to a driver. He commented:
"I am '18 hands' high or 6ft. While on my days off I like to drive trams at Crich Tramway Village, my "day" job is driving the late night and night trams at Metrolink in Manchester.
It's great to come to the museum and meet so many nice people, especially the visitors who come to visit from so many different places. So, if you're visiting on the 17th June, come and get a photo of two Joseph's together, but don't forget an apple or two, that's my favourite fruit."
If your name is Joseph and you have appropriate I.D., we are offering you free admission on this date. Simply show your I.D. at Admission on the day.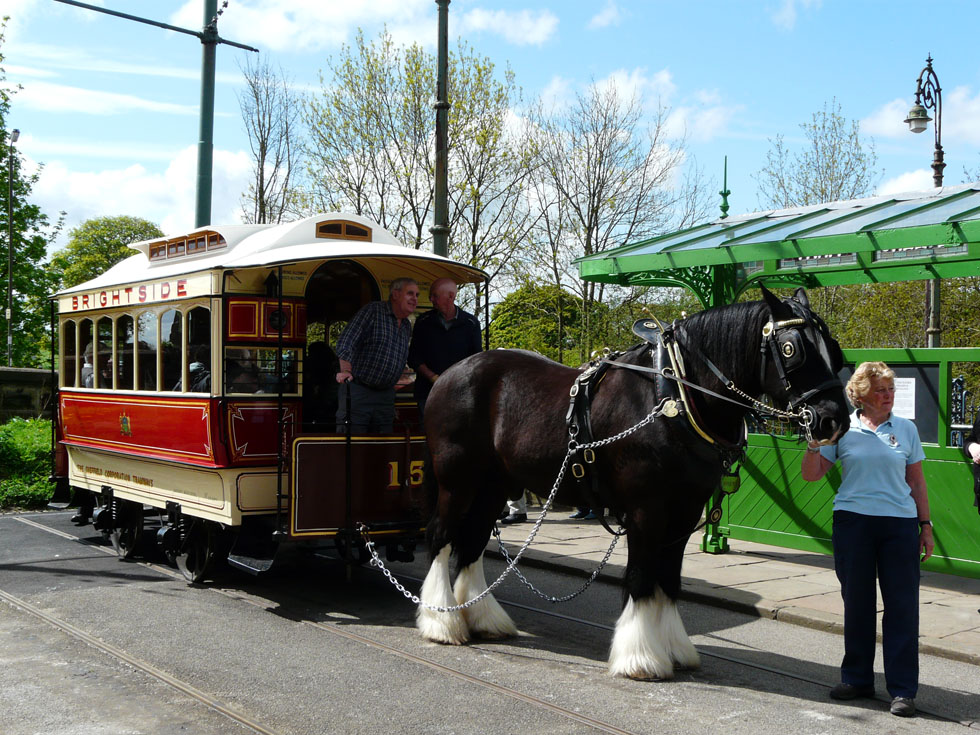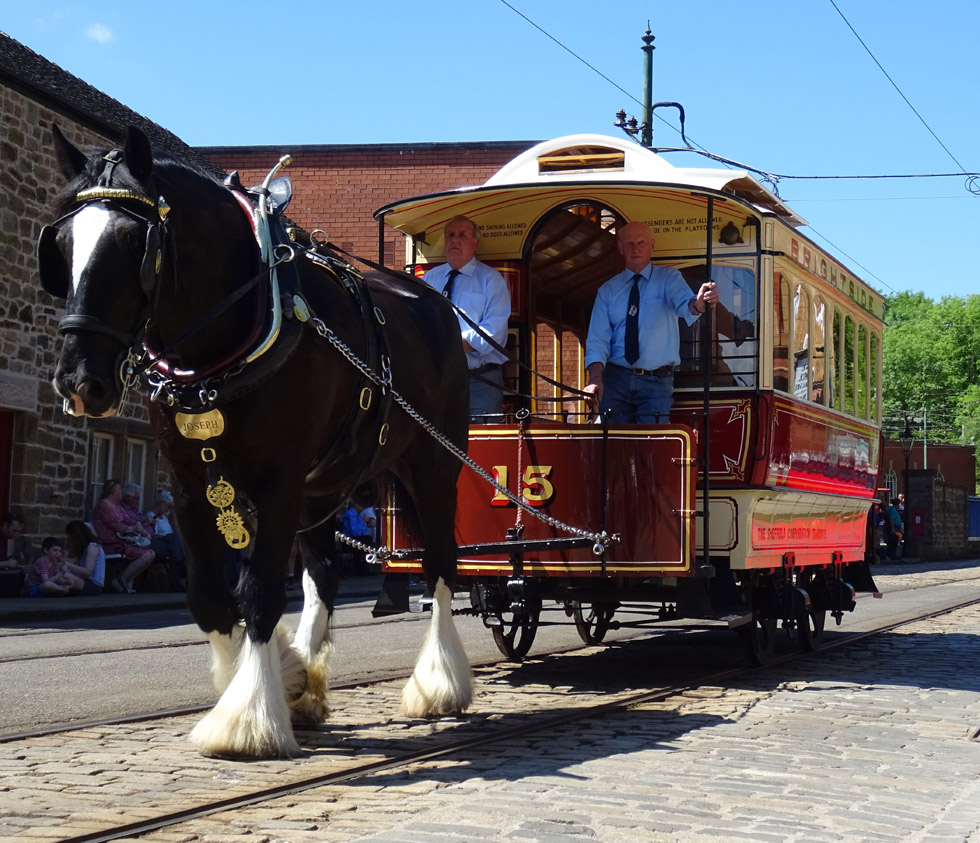 The vintage electric trams will also be running on these dates, and on 17th June, there's an opportunity to see the Robert Whetstone tram models in operation too, so there's plenty to keep Dad enthralled on Father's Day.
There's a small additional charge of £1.00 per person to ride on the horse tram, but the vintage tram rides and model display are included in the entrance fee.